originally published: 11/26/2019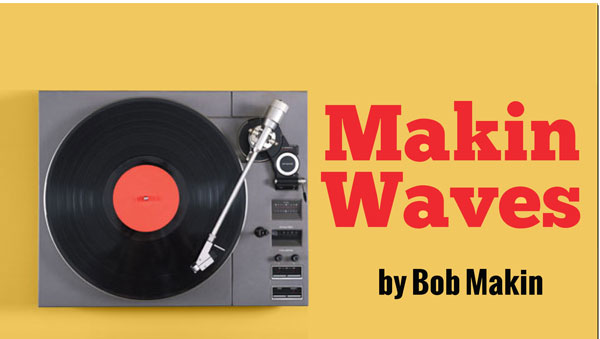 Makin Waves' annual Top 10 Records of the Year list includes Experiment 34, Baron Praxis,The Anderson Council, Frank Lombardi, Cyclone Static, Chill Smith, From Good Homes, Pyrenesia, The Vansaders and Stella Mrowicki. Plus another 10 honorable mentions. Be a pal, and buy some!  Click here for the Top 10 Songs of the Year.
Experiment 34 - "What Dying Feels Like"  This is a brilliant album and not just because my son wrote and sang the lyrics but because it is filled with sentiments that have been expressed at a time of their greatest need. It's a shame that more listeners didn't pay attention, but I hope you do -- if not to this album -- then to the climate that created it.
Baron Praxis - "Precursor"  Like the late 1960s into the early '70s, the early '90s were one of the most artistic time periods for rock music with Nirvana, Soundgarden, Pearl Jam, Mudhoney, Alice in Chains, Tool, Jane's Addiction and others. Were it 1993, Baron Praxis might represent New Jersey within that circle of modern-rock royalty with their edgy hysterics, progressive pummeling and Sabbathy sludge. Since it's crappy 2019 -- and what's left of the music industry wouldn't know good music if it bit it on its collective ass -- the Toms River-based band must bang it out in the local scene. And a mighty bang it is based on the strength of this 13-song collection. 
The Anderson Council - "Worlds Collide"  If you are a fan of British Invasion power pop and psychedelia and subsequently inspired acts, such as XTC, The Jam, Redd Kross, The Smithereens, The Pursuit of Happiness, The Posies and Jellyfish, you're going to love this latest Anderson Council album. Released on Jersey-based JEM Records – home to similar Garden State acts The Weeklings and The Grip Weeds – the 14-song "Worlds Collide" may be the best thing the New Brunswick psyche-pop four-piece ever have done following four previous LPs and an anthology. 
Stella Mrowicki - self-titled  With a Liz Phair sense of lo-fi and a Dylanesque stride to her lyrics, Stella Mrowicki has proven herself to be one of New Jersey's best songwriters and most promising producers. I can't wait to see what the young Rowan music technology grad will do next. 
Frank Lombardi - "Predawn"  If there still was such a thing as a New Dylan, Asbury Park folk-rocker Frank Lombardi definitely would be one because he sounds like so many of those tunesmiths, including Harry Chapin, Gordon Lightfoot, Jackson Browne, Jerry Jeff Walker, and Lou Reed. On this passionately philosophical and painfully psychological third LP Lombardi also sounds at times like Dylan himself, as well as folk legend Pete Seeger and minimalist surf-rocker Jack Johnson.
The Vansaders - "Standstill"  One of the things that founding Vansaders singer-songwriter-guitarist Doug Zambon is awesome at is writing about regret in a relatable way that makes you realize you're not the only schmuck in the pack. It's a very cathartic approach to music with a release of emotion lyrically rooted in the songwriting of Bruce Springsteen and Johnny Cash, as well as with a punk zeal cut from the edge of Social Distortion and The Clash. On this nine-song LP, they trade in punk for acoustic Celtic-Americana that increases the intimacy of seven songs previously released on an LP and two of the band's three EPs, as well as two covers. 
Cyclone Static - "From Scratch"  Unlike a lot of today's punk rock bands, who rely on something other than songwriting to convey emotion, the Jersey City trio Cyclone Static maintain that edge while delivering a great deal of song craft in the tradition of Hüsker Du, The Pixies and Nirvana on this Mint 400 Records debut LP. The 10-song effort also digs deep into the still-flourishing well of '60s garage rock, especially that which was chronicled on "Nuggets," Jersey rock royalty Lenny Kaye's seminal 1972 collection.
Pyrenesia - "Off-Beat Symphony"  Pyrenesia do for the gypsy jazz of Django Reinhardt and Stephan Grappelli and Eastern European music, particularly klezmer, what New Orleans' Tuba Skinny do for trad jazz and the Carolina Chocolate Drops do for old-time hillbilly music: lovingly and distinctly bring an older style of music to a young audience. Playing a fascinating, mixed-metered mix of mountain music from the Pyrenees to the Carpathians to the Appalachians, Pyrenesia (pronounce peer-uh-nee-juh) make an impressive debut with this 12-song collection featuring eight originals, five of which are instrumentals, plus four covers.
From Good Homes - "Time and the River"  With their pastoral, Northwest Jersey-churned improvisational roots rock, From Good Homes always have been one of the proudest points on the Garden State Music Map. From the rollicking, yet personal title track that kicks off this meaty 11-song comeback to the closing socio-political epic "Lady Liberty," Homes prove that there still is plenty for them to pick from the song tree.
Chill Smith - "Chillville, YO"  How could I not love this record by the beloved Bayville rapper Chill Smith? Midway through, he slaps our orange turd of a president in the face and then closes by giving me and several others within the scene a shout out. Along the way, he pairs personal pain with political gain in a way that's as fun as it is fascinating. 
---
HONORABLE MENTIONS
Matthew Whitaker, "Now Hear This"

Lowlight, "Endless Bummer"

Tight Lipped, "So Tight"

Hot Blood, "Fear of a Unified Public"

Daughter Vision, "DV EP"

Arlan Feiles, "What Kind of World?"

Shut Up, "Nope"

The Successful Failures, "Saratoga"

Cold Weather Company, "Find Light"

Ezra Caspi, "The Best Is Yet To Come"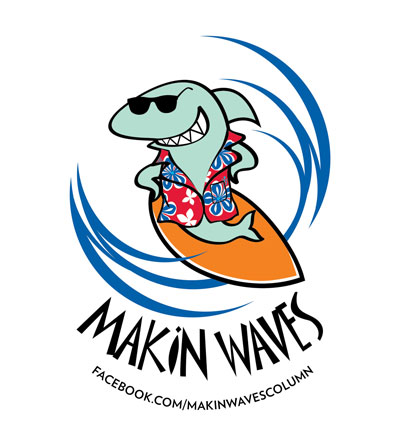 Bob Makin is the reporter for MyCentralJersey.com and a former managing editor of The Aquarian Weekly, which launched this column in 1988. Contact him at makinwaves64@yahoo.com. And like Makin Waves on Facebook.