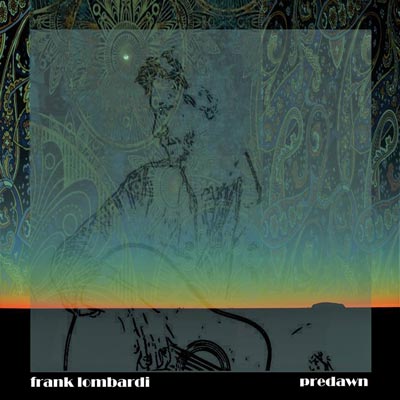 In support of his third LP, "Predawn," Asbury Park singer-songwriter Frank Lombardi will continue to play a weekly residency on Wednesdays at Asbury Park Yacht Club with Cranston Dean Band, featuring Rachel Ana Dobken on drums.  The record features Lombardi at his best. ARTWORK COURTESY OFAIRPLAY RECORDS
If there still was such a thing as a New Dylan, Asbury Park folk-rocker Frank Lombardi definitely would be one because he sounds like so many of the tunesmiths who were labeled that. They include Harry Chapin, Gordon Lightfoot, Jackson Browne, Jerry Jeff Walker, and Lou Reed. On his passionately philosophical and painfully psychological third LP and label debut for Pete Mantas' long-dormant AirPlay Records, "Predawn," Lombardi also sounds at times like Dylan himself, as well as folk legend Pete Seeger and minimalist surf-rocker Jack Johnson.
"Predawn" expresses many emotions and thoughts of a restless heart and busy mind struggling to fall back asleep. I'm sure much of the album came pouring out in the wee wee hours that another Jersey Frank sang about. Besides conveying a great deal of emotion, like Browne, and chronicling and contemplating life in story songs, like Chapin and Lightfoot, Lombardi also is exceptionally good at drawing listeners in from the get-go with extremely strong opening verses. The album wonderfully opens this way with "Moral of the Story," a Chapin-like story-song about the love and importance of family and friends with some fine pickin' beneath it. He had me at: "Well this life has had its highs and lowest lows, and as the years, they start to show … Like a record that you played 'till it was toast, we all destroy what we love most."
It can be glorious when a good song gets stuck in your head, which is pretty much how I determine the Makin Waves Song of the Week. That is the case with "Moral of the Story," as well as the second "Predawn" track, "Colors Awoke." The heartbreaking folk-rocker recalls the minimalism of Jack Johnson with the earnest passion of Lightfoot as it examines the negative impact placing too much priority on work can have on a romantic relationship. Sweet 'n' cool vocals by beloved Asbury songstress Emily Grove add exceptional harmony to Lombardi's plentiful arsenal of artistry.
It's really fun when it's really hard to choose between two or more tunes for Song of the Week. And the winner is "Moral of the Story," the more strongly written song, whereas "Colors Awoke" is more strongly performed. You can enjoy "Moral of the Story" four times daily at AsburyMusic.com, as well on Makin Waves' Spotify and YouTube playlists.
The largely acoustic 10-song "Predawn" also features "Feelin' the Gettin'," a beautifully and brilliantly executed exercise in futility that boasts another great opening verse: "Well, I've been getting' the feelin' that all of my feelings can't feel anything anymore. All that remains are these places I've been, and the soon to be places no more." The well-crafted tune goes on to make a statement about a lack of freedom and love throughout the world and how easy it is to make both actually happen. 
A gorgeous cello by Jennifer Fantaccione (River City Extension) glides into the rhymerrific second verse – "I've been feelin' the gettin' of all that's worth getting is bought, and I can never afford. And all I am seeing are these things with no meaning, with meaning on shelves and in stores." 
Tara Dente adds to the album's harmony on both "Feelin' the Gettin'" and "One Quick Move," a full-band effort that also features tasty playing from Black Flamingos/Plato Zorba guitarist Robbie Butkowski. "One Quick Move" looks at both the beauty and cruelty of life and suggests its meaning is to love in between being born and dying. Lombardi actually says it way better than me in the opening verse and chorus: "Never content with just an ordinary life. I must believe that there is more to this thing, than just getting by. Like a bird that always has its back turned toward the sky, the stars must be a hard thing to define. One quick move. One quick move. Or I am gone, gone, gone. Well this world can be most beautiful or vicious in the subtlest of tones."
The countryesque "Gracefully" is a like a cross between an early Eagles song and Reed's "Sweet Jane."  "The Gatsby Hotel" is a haunting tune that recalls the passion of Lightfoot, the vocals of Pete Seeger, the melancholy chord structure of early Jackson Browne, especially "Opening Farewell," and the melody of Dylan's "Buckets of Rain." Also reminiscent of Seeger is the traditional-sounding original folk tune "If I Could." 
"Maybe I'm Gone" is fun fusion of folk and trad jazz, featuring a charming piano turn by Arlan Feiles. The tongue-in-cheek indictment of the country's political direction also skewers the news media's questionable coverage of it. "Carrying Me Away" is the sparse, cathartic confession of a broken soul that fans of Jerry Jeff Walker greatly will enjoy. And the closing "Come Home to Me" is a beautiful, poignant breakup song that contains one of the album's best written and sung lines: "When we first met, we drove to SoHo. I took you places you would never, ever go." 
Well, you should go to hear Lombardi play "Predawn," as well as selections from his first two albums – 2014's "Whiskey and the Mourning After" and 2015's "Francis Lombardi" – every Wednesday in June at Asbury Park Yacht as part of the Rolling Ocean Revue. The residency features alone-and-together sets with Cranston Dean Band with Rachel Ana Dobken on drums. Lombardi also will perform May 31 at the Rec Room in Towsen, Md., and June 1 at John & Peter's in New Hope.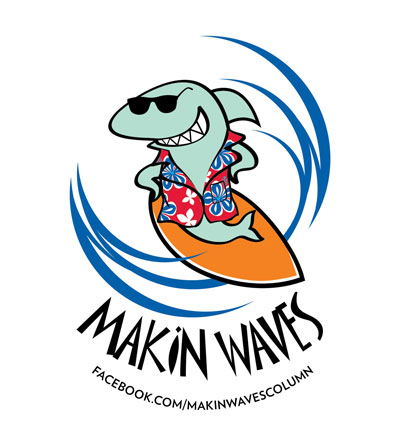 Bob Makin is the reporter for MyCentralJersey.com/entertainment and a former managing editor of The Aquarian Weekly, which launched this column in 1988. Contact him at makinwaves64@yahoo.com. And like Makin Waves at www.facebook.com/makinwavescolumn.