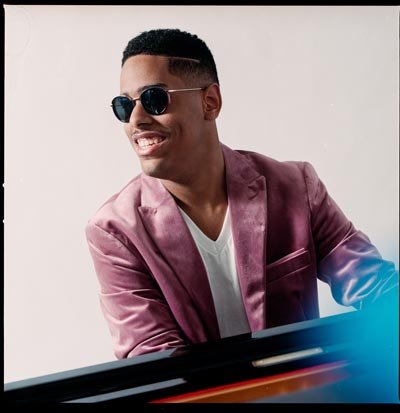 Hackensack-raised teenage jazz keyboard phenom Matthew Whitaker comes into his own on his sophomore LP, "Now Hear This." PHOTO BY JACOB BLICKENSTAFF
Given the depth and breadth of Matthew Whitaker's performances, arrangements and compositions on his sophomore LP, it's hard to believe he's a teenager and a blind one at that. Whereas Matthew's 2017 debut, "Outta the Box," for the Jazz Foundation of America took an expected traditional approach to a variety of sounds, such as Basie-esque big band and Dizzy Gillespie-like Afro-Cuban rhythms, the new album features a sound that is more the 18-year-old's own whether on his four originals or his arrangements of the nine other tracks. As a result, he likely is to reach a broader base of fans, not only of jazz but also rock, soul, gospel and R&B.
His excursions into funk, variations of Hammond B3-driven soul jazz and more modern-sounding piano arrangements are seamless, whereas the snippets of those sounds on the debut were jarring compared to the well-founded rest of it. While both albums defy Matthew's young age, the new one's hipper sound makes sense and is created by a smaller, yet even more inventive ensemble, largely because of the teen titan's arrangements. Guitarist Dave Stryker, bassist Yunior Tery, drummer Ulysses Owens Jr., percussionist Sammy Figueroa compliment Matthew's strides on piano, Hammond, Moog and other synthesizers like diamonds with a fur coat. 
The LP kicks off with a funky take on Django Rowe's "Overcoat" that turns a corner at the bridge into a stately statement on which Matthew relies as much on his classical chops. Really sweet drumming by Ulysses and percussion by Sammy, the backing band's standout musicians throughout, wrap the track in those diamonds and fur.  I also really like Ulysses' sweet, subtle brushings that follow the beautifully bluesy intro of Ahmad Jamal's "Tranquility," which, like the opener, forays into classical before lapsing back into blues.
Of Matthew's four compositions, the soulful, bluesy Hammond-driven "Thinking of You" stands out and, as the Makin Waves Song of the Week, can be heard 6:45 pm on Friday and Monday on "Radio Jersey," four more times daily at ThePenguinRocks.com, as well as at Makin Waves' Spotify and YouTube playlists. Layers and layers of organ grooves that fuse church with the club, make this a treat for any Hammond fan. If you're a suck for that, like me, you'll love it. Although I don't know how Matthew is going to reproduce this song live since he only has two hands, and it seems like there are at least six playing different parts.
His other originals are:



"Underground," a showcase for Matthew at his most funkadelic on which makes the keyboard ring like a guitar, as well as some pretty find flute playing by guest musician Gabrielle Garo




"Miss Michelle," an offering of samba-styled fun




"Emotions," one of the strongest tracks, which lives up to its title with dynamic, diverse playing that segues into a march and then a Latin beat and then a drum solo by Ulysses at his best.



Another standout is Matthew's amazing arrangement of Freddie Harris' "Freedom Jazz Dance" into a soul-jazz groove and funky good-time party that will appeal not only to fans of Hammond B3 greats Jimmy Smith and Jimmy McGriff, but also jam bands, such as Soulive and Lettuce.
"Now Hear This also features:



A whimsical romp of Bernie Miller's "Bernie's Tune"




An imaginative reworking of Charlie Parker's "Yardbird Suite"




A Brubeck-like take on Ellington composer-arranger Billy Strayhorn's "U.M.M.G." 




A dramatic, yet fun rendering of Michael Camilo's "Caribe," which sounds like silent movie music set in Cuba and features a fantastic conga performance by Sammy




Rock and Roll Hall of Fame songwriting team Barry Mann Cynthia Weil's "Black Butterfly," another delicious nugget on which Matthew brings a lot of inventiveness to the Hammond




"The Blood Will Never Lose Its Power," an epically eclectic instrumental of Andrea Crouch's soul-souring gospel classic that fans of New Orleans' Davell Crawford will enjoy. 



Currently in his freshman year at Juilliard, Matthew will celebrate the release of "Now Hear This" on Sept. 30 at New York City's fabled Blue Note jazz club. He will then tour California, Germany, London, Chicago and Washington over the next few months. Look for a Makin Waves interview with Matthew soon.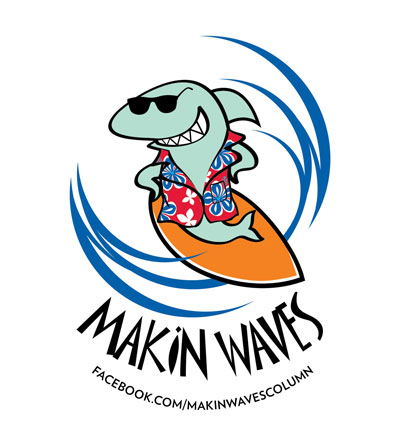 Bob Makin is the reporter for MyCentralJersey.com/entertainment and a former managing editor of The Aquarian Weekly, which launched this column in 1988. Contact him at makinwaves64@yahoo.com. And like Makin Waves at www.facebook.com/makinwavescolumn.