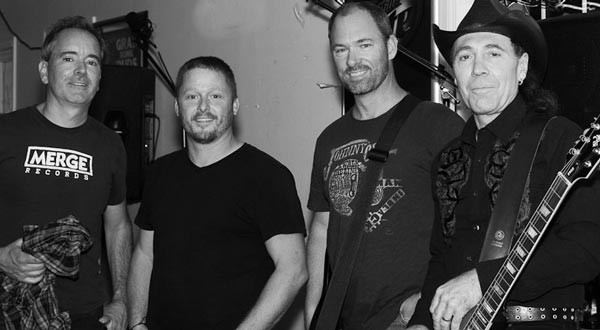 For more than a dozen years on half a dozen full-length albums, The Successful Failures have been a great, ragged, edgy mix of indie power pop and American-inspired roots rock. The 11-song "Saratoga," their seventh collection on singer-songwriter-guitarist-keyboardist Mick Chorba's own FDR Label, starts right off with that signature sound on the opening "Because We're Ghosts." The rollicking rumble 'n' ramble is a prime example of the band's patented mix of The Beatles, The Replacements, Tom Petty & the Heartbreakers, and The Rolling Stones.
On the single "Love You So," Chorba & Co. — bassist-vocalist Ron Bechamps, drummer Rob Martin, lead guitarist Pete Smith and former guitarist-keyboardist-vocalist Greg Potter — take the sentiments of the same-titled jazz standard, sprinkle them with Beatlesque charm and spike them with a Replacements edge. Subsequently, the raucous rocker, "The Ocean and the Stars," seems inspired by "Blonde on Blonde"-era Bob Dylan and early Tom Petty.
Next up are two tracks that pay homage to Knoxville, Tenn., the Chesterfield-based band's home away from home. The three bits of "Knoxville Suite" are all about self-realization. In "Oh Dear Mother," a mom realizes, "Oh crap, motherhood isn't what I thought it was!" Then "Giving Back the Awards" shifts to a narrator, perhaps a decorated veteran, who also realizes that everything they thought was important doesn't really matter. The Lennonesque suite closes on a more romantic note with "In this World," a realization that nothing much matters unless shared with a significant other. The suite includes a particularly impressive bass performance by Ron.
"No White Knight in Knoxville," the latest of the album's three singles, continues the salute to the southern city, as well as self-realization, taking its inspiration from the signature of a "Dear Abbey" letter that Mick's wife cut out for him. Following several Successful Failures songs inspired by news stories or literature, "No White Knight in Knoxville" is about the protagonist finding peace within and appreciating a regular-guy reality by accepting that his ordinary life is balanced by fresh food markets and Taco Bells.
Mid-way through "Saratoga" comes a previous single, "Disgruntled Bankers," the Makin Waves Song of the Week which recalls The Replacements' masterpiece "Here Comes a Regular" with a similar forlorn longing. As the Song of the Week, "Disgruntled Bankers" can be heard four times daily at AsburyMusic.com, at 6:45 pm on Friday and Monday on the station's "Radio Jersey" show, as well as at Makin Waves' Spotify and YouTube playlists.
Mick has such a great penchant for The Replacements that FDR released a 2001 compilation tribute album to them, "Left of the Dial," featuring 24 contributing acts, so it's no surprise "Saratoga" features the Replacementsesque "Oh Diane." The tasty track also features sweet Keith Richards-like guitar playing.
"Saratoga" also includes:



The funky, bluesy yet poppy swamp rock of "Ruby Ruby," which recalls Creedence Clearwater Revival, The Radiators and early '70s Stones, especially great Mick Taylor-like slide guitar playing






The psychedelic pop of "Already in Two"






The rootsy Beatles-meet-The Stones pop of "Everywhere She Goes It's Raining"






And the closing bluesy garage-rocker "Where Were You," which sounds like a cross between the Stones' early days and the most upbeat tracks on their masterpiece, "Exile on Main Street."



"Saratoga" will be available Aug. 30 digitally, on CD and via 12" vinyl and can be heard live Sept. 15, Rock and Roll Marathon, Philadelphia; Sept. 25, The Asbury hotel, Asbury Park; Sept. 27, Human Village Brewing Co., Pitman, and Oct. 4, Tirnanog, Trenton.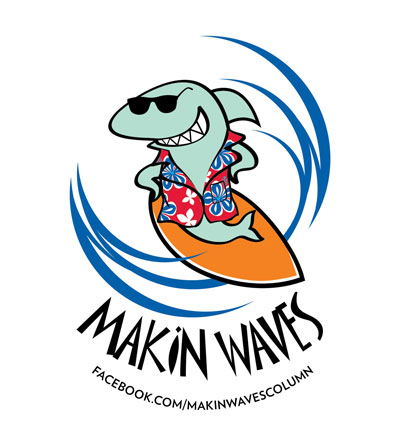 Bob Makin is the reporter for MyCentralJersey.com/entertainment and a former managing editor of The Aquarian Weekly, which launched this column in 1988. Contact him at makinwaves64@yahoo.com. And like Makin Waves at www.facebook.com/makinwavescolumn.