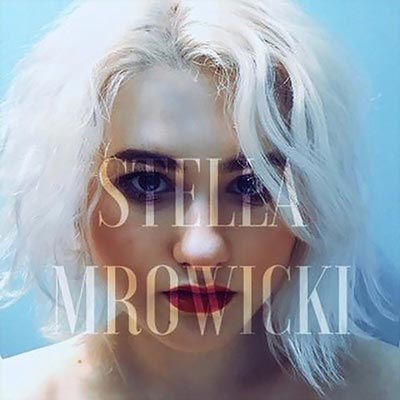 The Mrowicki Asbury Park music tradition continues with Stella, the sensational singer-songwriter daughter of legendary DJ Lee. As an audio-tech student at Rowan University, young Stella produced, recorded and mixed her self-titled debut album and performed all its instruments and vocals.
It does my old rock 'n' roll heart good to see young people like Stella Mrowicki writing real songs for real instruments. The young multi-instrumentalist was only 19 when she produced, recorded and mixed her amazing self-titled debut album and performed all its instruments and vocals as a project as an audio tech major at Rowan University, and younger still when she wrote the record's nine tracks. Stella much more easily could be a pop dance diva with backing tracks, but instead she's opted for the hard road not only musically and artistically but businesswise because it's tough to make it in the music industry these days with meaningful, largely acoustic songs. 
Most of the music industry wouldn't know a good record if it collectively was cut by the jagged shards of a CD, but one thing I know, "Stella Mrowicki" amazes me because there are so many layers to the album musically and lyrically. It boggles my mind that someone so young made the entire thing themselves. Throughout, Stella plays all the instruments, mainly piano, but also guitar, banjo, mandolin, harmonica, keyboards, percussion, drum and bass parts and more. 
While at times the mix is a bit muffled, making it difficult to discern otherwise strong lyrics, the ragged Liz Phair-like lo-fi production quality matches the melancholy, off-kilter characters who populate Stella's songs. Her rootsy, offbeat approach to lyricism will appeal to fans of the fellow Asbury Park-based act Lowlight, while her haunting, ethereal arrangements will please those who enjoy Cowboy Junkies and Mazzy Star.
Arranging and layering is where Stella's greatest potential lies. The album's layers of instrumentation and the way they work in and out of the songs at various levels of intensity are as fascinating as her emotionally raw, abrupt endings that recall an approach John Lennon used throughout his early solo career. He would just cut off a song in the midst of rousing emotion to stab your heart and tickle your mind to care and think even more about what you just heard. Stella takes a similar approach, such as on the emotional Dylanesque Americana epic, "Cake and Black Tea," about the loneliness, homesickness, financial struggles and other challenges a young adult faces on their own for the first time. I am particularly knocked out by the internal rhymes and harmonica solo. 
Whereas most producers would have ended this track with a second harmonica solo, Stella instead ends on a sad but sweet note with a breathless vocal. As the Makin Waves Song of the Week, you can enjoy "Cake and Black Tea" four times daily at AsburyMusic.com, as well on Makin Waves' Spotify and YouTube playlists.
"Lights," a rousing, rollicking Lennonesque exercise in regret and relief, is another example of a Stella song with an interesting, abrupt ending because of how intense the track is leading up to the close. Stella uses his lights as a metaphor of hope and understanding throughout the album, particularly on this track. I love the lines: "I am sick with nostalgia of the life I never had" and "I fall in and out of love with myself and my own life, and I see my future differently every single night."
The album opens with "Forgive Me," a rollicking, Suzanne Vega-like melody and rhyme scheme that chronicles a young woman's fantasy about growing old as a couple with her crush in the countryside where they can enjoy each other's company and solitude. "Back on B Street Blues" is a country-soul nugget with a gorgeous vocal turn that hits a high note on which Stella proves she can sing as well as she can do all the other talents it took to make this record. 
While "Carousel" is a bit too melodramatic, the look at broken dreams in the face of artistic struggle does boast a great line: "The sun is nowhere to be seen, but I still believe it exists." The rousing heartbreaker "Baby Boy," details a relationship with a selfish, spoiled lad, realizing "my eyes are full of traffic lights and things that I can't change."
On "Slow Dance to 'Me & Mrs. Jones,'" how the hope and glory of youth can turn into cynicism and despair is treated with a pretty melody and powerful statements, such as "We put all our faith into what we don't believe." And the beautifully spare piano-driven closer, "On the Surface," features some of the album's most stunning vocals.
Another of my favorite tracks is the Townes Van Zandt-like, ragged country-rocker "War Song." About broken hearts and dreams related to the military warfare of young soldiers too young to buy a whiskey but old enough to die, as well as the class warfare involving cash-strapped families whose only financial hope is to win the lottery, "War Song" is wise beyond Stella's years. I had to double check she wrote the beautiful, strong lyrics and the melody that recalls Van Zandt's "Pancho & Lefty," as well as a myriad of similar preceding traditional folk songs.
I love the chorus: "Oh, the lights are shining, disappointed angels crying, saving up for what we're trying desperately to sell. And oh, it sounds so clever. Come on boys, it's now or never. Don't you know there's only more to come?" Too bad Van Zandt isn't around to love "War Song," but maybe he will hear it in Rock 'n' Roll Heaven. 
Hopefully, John Prine will hear Stella's spot-on country-waltz cover of his "Christmas in Prison" when she opens for him on June 23 at Rockland Bergen Music Festival at German Masonic Park in Tappan, N.Y. The festival, which also will take place June 22, also will feature Steve Earle, Willie Nile Band, Guy Davis, Jeffrey Gaines, Christine Martucci, Joe D'Urso & Stone Caravan, Donna the Buffalo, Joe Purdy, Williams Honor, Joe D'Urso's Acoustic Excursion, The Roues Brothers and more. 
Stella also will play July 27 at Soulsational Music and Wellness Festival in Bayville, which is where she was raised. In regards to her album, I am very happy not only for her, but her proud pop, Asbury's legendary DJ Lee, one of my oldest friends in the New Jersey music scene. Lee's had a huge influence on the scene, but Stella is his crowning achievement.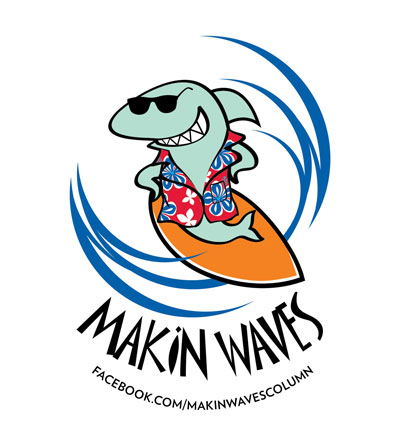 Bob Makin is the reporter for MyCentralJersey.com/entertainment and a former managing editor of The Aquarian Weekly, which launched this column in 1988. Contact him at makinwaves64@yahoo.com. And like Makin Waves at www.facebook.com/makinwavescolumn.