originally published: 09/05/2019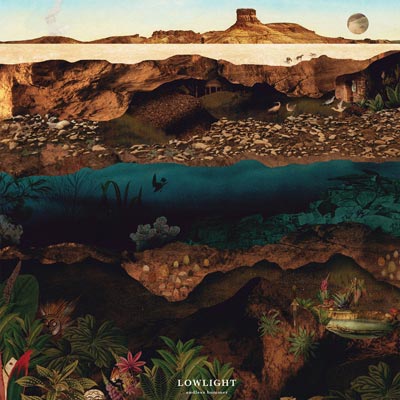 From the first seconds of the Phil Spector-meets-Brian Wilson-like symphonic surf-rock of the opening "Give it a Minute," Lowlight had my full attention with their new LP, "Endless Bummer." Complete with a sweet slack key-like steel guitar that follows a great childlike choir at the end of the track, "Give It a Minute" is the Makin Waves Song of the Week at  ThePenguinRocks.com, its "Radio Jersey" show, as well as Makin Waves' Spotify and YouTube playlists. 
The 10-track album doesn't let up for a minute offering haunting slide-oriented guitar sounds by Derril Sellers, who also produced, recorded and mixed in his home studio in South Bound Brook; alternatingly eerie and pretty keyboard riffs by Dana Sellers, Derril's wife and longtime band mate, and tight-as-funk rhythms by drummer Colin Ryan and bassist Rey Rivera. On top of it all are passionate vocal performances and stories by singer-songwriter-rhythm guitarist Renee Maskin.
"Horsefoot" is an excellent example of wonderfully haunting guitar and eerie keyboard sounds. The pining guitar is like a ghost who wanders and creeps along creaking walls and floors captured by Dana's keyboards. Renee's vocals float above it all until it comes to an unsettlingly abrupt end. 
"Every Time" features a great accordion-like sound, as well as warped keys that seem like a Wurlitzer turned upside down. Both compliment more impressive slide playing by Derril wrapping around a tale about a series of one-night stands. 
The guitar work on "Coastlines" and "Locals Only" also is extremely impressive. On the latter, Derril's guitar sounds like a whip-poor-will in a weeping willow. 
The energetic "Burkhalter" showcases the band's polyrhythms, a strong vocal performance by Renee, and Dana's inventive keyboard parts, particularly an exotic, hypnotic intro. "Clotheslines" is an all-too-brief acoustic-driven quasi-title track. "The Unreliable Narrator" is bluesy ode to the jungle and Keith Richards, while "California Blue" is funky fanfare that must've been fun for Derril with more Phil Spector-like pop-cestra production. 
That brings us to the fascinating, chorally arranged Tom Waits-like closer, "Voyager," featuring great guest performances on sax and violin, as well as Colin at his best, which is better than most everybody else. 
Due Sept. 12 on Jersey Shore-based Telegraph Hill Records, the album is the band's second full-length following 2016's brilliant debut, "Where Do We Go from Here?" and sandwiches last year's "Born to Run" EP and a live outing. Hear it live Sept. 7 at Funk 'n Waffles, Syracuse, N.Y., with Major Player and Nate Glyn; Oct. 5, Chubby Pickle, Highlands, and Nov. 22, Pino's, Highland Park, with San Tropez, The Brixton Riot, and Tom Barrett of Overlake.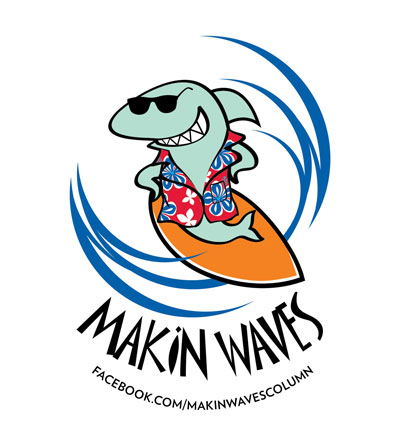 Bob Makin is the reporter for MyCentralJersey.com/entertainment and a former managing editor of The Aquarian Weekly, which launched this column in 1988. Contact him at makinwaves64@yahoo.com. And like Makin Waves at www.facebook.com/makinwavescolumn.