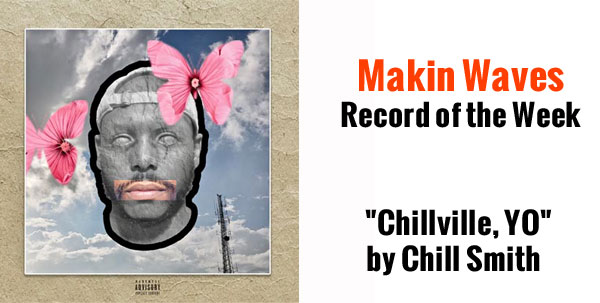 I've been saying for a while how much I want Chill Smith and Murdock to do an AP/JC mash-up because they both love superheroes and they have a similar breathy, staccato tongue-in-cheek style that also is similar at times to Murdock's Jersey City pals, Cook Thugless. That funky flirtatious sound is best represented on the Makin Waves Song of the Week, "Pepto Bismol," which features fellow Jersey Shore rapper Heather Hills on the second single from Chill's debut full-length, "Chillville, YO." As the Makin Waves Song of the Week, "Pepto Bismal," can be heard 6:45 pm Friday and Monday on "Radio Jersey," as well as four other times daily at ThePenguinRocks.com and Makin Waves' Spotify and YouTube playlists.
Equally good is "Reverse Racism," a wonderful slap in the fascist face of Donald Trump and his Nazi supporters that calls out all their bullshit and matches their desire for a civil war, while also looking at reverse racism as a survival mechanism within the black community. In a regressive age in which freedom has yet to come to many 155 years after the end of the first Civil War and 55 years after the passage of civil rights legislation, "Reverse Racism" is a call for all to do the right thing and stand up for justice in the face of hate.
Also impressive is "THE Wave," a rapid-fire rhyme with a dichotomously minimal yet utterly infectious beat that will turn any dance floor into a twerk fest. I love the pop culture references, such as "Different Strokes." Yet, the subject matter is gravely serious as Chill and featured rapper Dowboi the Don examine the staggering number of black children raised in poverty, as well as the need to strive for economic equity by any means necessary.
I also enjoyed "Missed Call," an intense but humorous indictment of Facebook "friends." I love the line: "If you're not my friend or my bro-skie, don't talk to me like you know me." A nice, thick sliding rhythm accompanies the track.
Another great line is "treat a rapper like a lunchable" on "EZ Mode," which features a fierce flow that deals with disrespect, especially in regard to rap and other black stereotypes. "The Mad Rapper" is a funny interlude in which Chill plays both himself and the role of a disgruntled production client in an exchange that reminds of me Nickelodeon's Kenan & Kel.
"Hunnit Million" is another fun track that fans of both Murdock and Cook Thugless will enjoy, while "emiT" is an expression of the frustration of the passing of time in the face of a lack of a meaningful relationship and successful career set to a haunting vibes-like track. The 12-part collection also features the fun, friendly opener, "Welcome to Chillville," which is the rapper's Bayville recording studio; the sexy sung "Summertime Vibes," and the first single, "blas*phe*my," which compares the peacefulness of creativity to heaven and everlastingness of art to Jesus. 
"Chillville, YO" closes with the dynamically well-produced "My Way," featuring layers of well-crafted vocals that share how standing up to problems rather than flying away from them always makes for a better solution, especially with the support and love of family and friends. In thanksgiving for that, Chill shouts out to many homies, including me. I am honored to be in their company and look forward to seeing them Oct. 20 at Asbury Park's Danny Clinch Transparent Gallery, where the rapper will present his Chill Vibrations birthday party also featuring the talent of Soulfood and Alix Galiastro.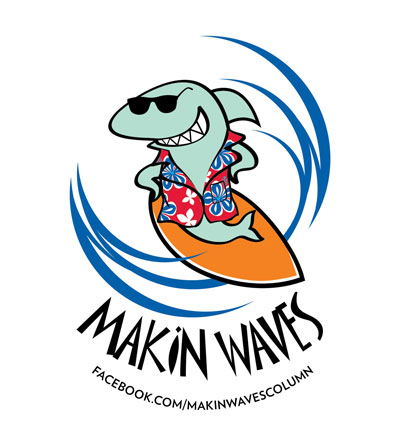 Bob Makin is the reporter for MyCentralJersey.com/entertainment and a former managing editor of The Aquarian Weekly, which launched this column in 1988. Contact him at makinwaves64@yahoo.com. And like Makin Waves at www.facebook.com/makinwavescolumn.