New Jersey News & Stories



East Lynne Theater Company presents "Tales of the Victorians" - Live For Limited Audiences





(CAPE MAY, NJ) -- Theaters have yet to open in most states, and on May 26, Actors' Equity Association (AEA), the union for professional actors and stage managers, announced that producers will not be able to hire any of its 51,000 members to appear in theaters before live audiences for a while. Those at East Lynne Theater Company understand and respect this decision.  Although artistic director Gayle Stahlhuth considered safety measures for actors and audience when seeking contracts from AEA during the past two months, there are too many variables involved at this time. ELTC is working with AEA on contracts that would allow them to produce Zoom or film productions that would be available for viewing at home.  The company hopes to be able to proceed with its already scheduled fall and winter productions, live, at Cape May Presbyterian Church, where ELTC is in residence.    




The Discovery Orchestra Receives 2 Telly Awards For "Discover The Firebird"




---

West Windsor Arts Council presents Faculty and Student Show With Online Opening Reception On June 5




---

Best of 2020 New Jersey Film Festival To Screen Online In June




---

Timestorm Returns with a New Season and Joins the TRAX Podcast Network for Tween Audiences




---

Katie Sword of NJPAC named one of NJ Ad Club's Jersey's Best 40 under 40 MARCOM Professionals




---
---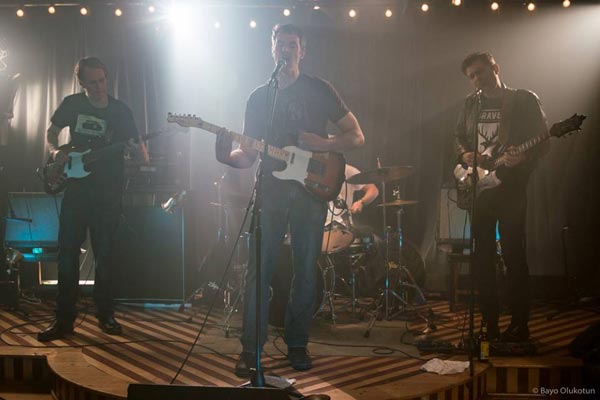 The Incoherents
There's something about being a rock and roller in your youth that is hard to let go. The adrenaline of being on stage, the groupies, the fame - even when there isn't much fame - is hard to forget while you work each day in your cubicle. The Incoherents is a comedy about a guy named Bruce Flansburgh who gets the itch to return to rock and roll years after breaking up his band.
---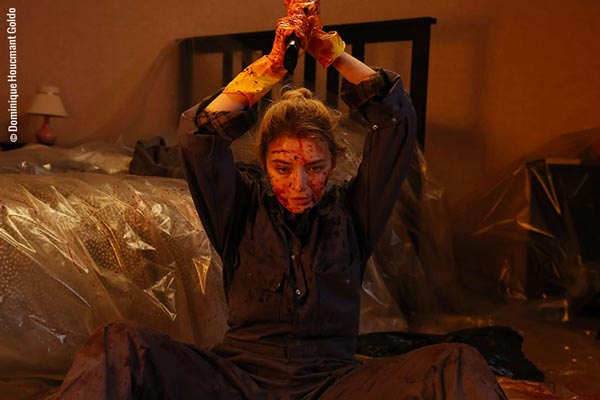 A Good Woman Is Hard To Find
To get ahead in life you need to be a bitch. That's the advice a mother gives her daughter in director Abner Pastoll's Northern Ireland set thriller A Good Woman Is Hard to Find, which is available via Video on Demand. Over the film's runtime we'll watch said daughter, young widow Sarah, go from a timid bundle of nerves to an avenging angel in convincing fashion, thanks to a stellar performance from Sarah Bolger.
---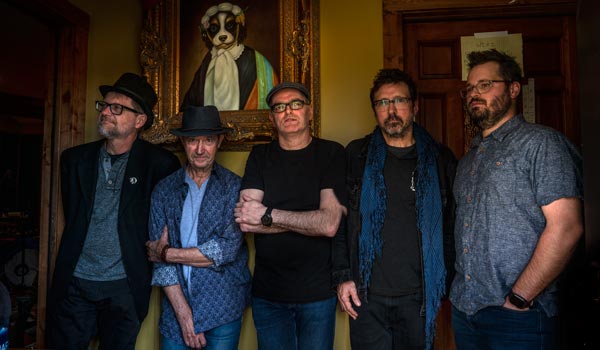 Ben Reel and the Lure of Nashville
Irish artist Ben Reel released The Nashville Calling, his ninth studio album, at the end of March.  The plan was to promote the record with a month long tour of Holland and Germany, but the tour was cancelled when the world basically shut down due to the pandemic.  Instead, he's been promoting the record with live concerts streamed from his house each Friday on Facebook with his wife Julieanne.  It's a shame because this is his strongest album to date.
---
---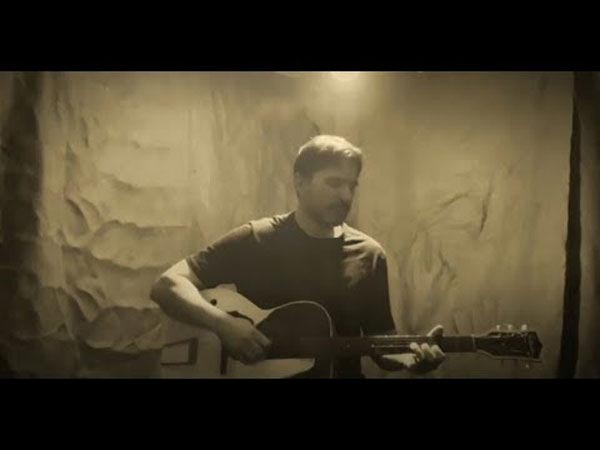 Making a music video while quarantined
Christian Beach is a longtime fixture of the New Jersey music scene who fronted industrial (Slave of Id, Artists That Kill) and alternative rock (Ton of Bricks) bands from the early 1990s into the early 2000s. From 2005-06, he was also a member of Transfusion M, a project fronted by Michael Ferentino (Love in Reverse, Dog). Upon Christian's departure from that band, he made the transition to a traditional singer-songwriter influenced by Hank Williams Sr., Bob Dylan, The Band and contemporary artists like Jeff Tweedy (Wilco).
---
---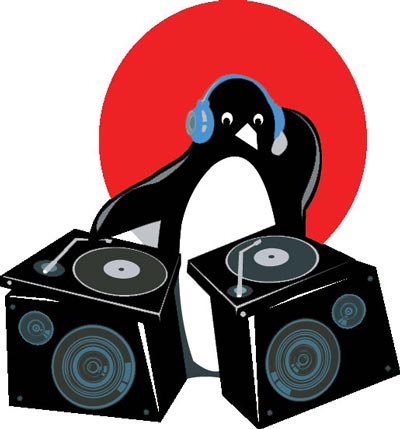 The Penguin Rocks
While the state has been in lockdown, New Jersey Stage has been working behind the scenes to add new features to the website.  One of the most prominent areas of focus has been with our radio station, The Penguin Rocks.  The station offers ten DJ run programs that are available throughout the day from the station's now playing area and are also are available on demand.  The shows generally play music in the genres of rock, indie rock, and Americana.
---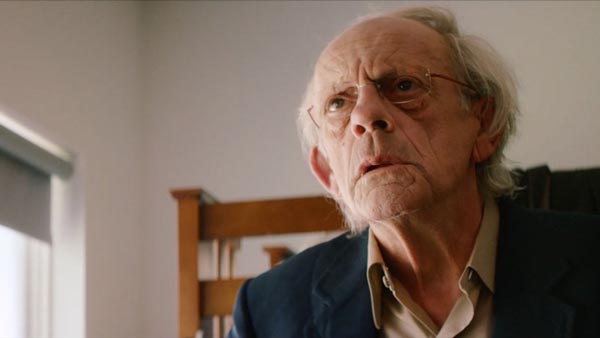 Christopher Lloyd Time Travels Again in ReRUN
Imagine you could go back in time and relive a particular moment. Fans of the British television show Doctor Who might remember an episode called "Turn Left" in which the future of one person's life depended on whether she turned her car left or right at an intersection.  Sometimes life is that simple; where one incident holds the key to our future.  In the independent film ReRUN, such a moment occurs for the legendary actor Christopher Lloyd.
---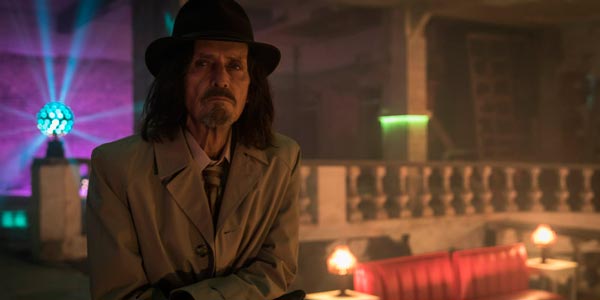 REVIEW: "Dreamland"
It may seem strange to claim that an actor whose IMDB page currently lists 213 performing credits has been under-utilized throughout his career, but that's the case with Canadian character actor Stephen McHattie. Thanks to the vast amount of American productions that shoot north of the border for tax reasons, the Canuck star has never been out of work, but meaty roles have largely eluded him, and he's best known to casual viewers as "that guy" who crops up in baddy of the week roles in TV shows.
---
---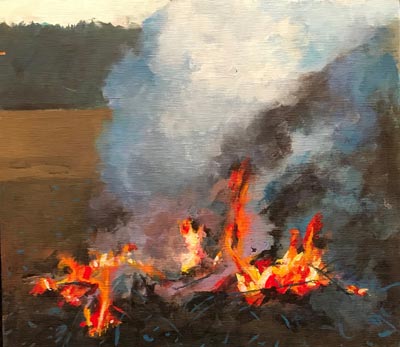 Morris Museum Presents "Dissonance"
(MORRISTOWN, NJ) -- The new exhibition at the Morris Museum, Dissonance, has become more timely than originally imagined.  This 2020 version of the New Jersey Annual Arts Competition was conceived and judged long before the Covid 19 crisis  but it winds up reflecting aspects of the strange times we all share. The word Dissonance, suggesting discord, tension, instability, and conflict—aptly fits the moment in which we find ourselves, as individuals, as institutions, as a nation, as a culture.
---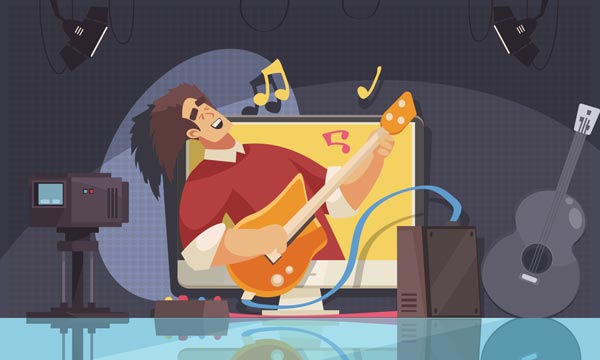 Inside NJ Stage's Virtual Event Calendar
Sometime in February events started getting cancelled or rescheduled throughout New Jersey. For the past five years, New Jersey Stage has been running an event calendar which regularly listed 5,000-7,000 events a year. We tried maintaining the calendar for a few weeks, modifying and deleting listings until it became both too big of a job and a fruitless one. It was clear events would not be taking place any time soon. So on March 20th, we made changes to our calendar's programming code to make it easier to list virtual events and our virtual event calendar was born.
---

Makin Waves with Tight Lipped: Red Hot Mamas
The all-female Jersey Shore outfit Tight Lipped make punk rock sexy again, yet inject it with as much attitude as it's ever had. The frisky four-piece led by scene veteran Joy Vay of TV Tramps infamy had been working hard in support of an excellent seven-song debut EP, "So Tight," and will do so again hopefully soon. In the meantime, Joy is working on a new TV Tramps project, as well as a new band, Death Rattle, with TV Tramps bassist Sweet Tooth, and opening the House of Trash boutique in Asbury Park. On behalf of her Tight Lipped bandmates -- co-founding bassist-vocalist Samantha Slick, lead guitarist Lauren "Blue" Fox and drummer drummer Kat DaVille -- Joy talked about these plans, which hopefully will include a spot with Black Clouds, 19DRT and VSSLS on May 30 at the Brighton Bar as part of Makin Waves Fest 2020 if the Brighton can reopen by then.
---
---
About New Jersey Stage
New Jersey Stage has a
daily website
and monthly
digital magazine
covering the arts. We're your guide to the Garden State! We offer advertising designed for the limited budgets of arts organizations. Ads run from just $50 - $100 for a full month of advertising on this website and in our monthly digital magazine.
Click here
for more information.
For a free copy of our monthly magazine (readable on any PC, tablet, or smartphone)
Click here
Virtual Event calendar
Sun, May 31, 2020
These are events you can see online. If you are presenting any virtual events, click here to add your events for free

---
MUSIC
---
---
---
---
---
THEATRE
---
---
View all events
---