New Jersey News & Stories



Makin Waves with Doug 'Sluggo' Vizthum of Mr. Payday, Pleased Youth, EMF, 'The Slugger' and more





This week's Makin Waves contains a chat with Doug "Sluggo" Vizthum, a long and vital part of the New Brunswick music scene with bands Pleased Youth, Lunar Bear Ensemble, Bad Karma and Mr. Payday, host of the "Flexible Vinyl" radio show on WRSU, and a concert promoter whose latest endeavor is EMF Productions. ...




Makin Waves Record of the Week: Naughty Clouds' "Everything's Hard"




---

Makin Waves Scene Report with Jam N Groove Fest, Let's Get Folked Up, Hub City Stompers, The Vaughns and more




---

ROCK ON! This Week's Sound Bites...5/17/18




---

Jeff Crespi Rocks the Shore - May 10, 2018




---

PODCAST: 2 Guys From Jersey - Episode 33




---

New Jersey Stage: Daily Edition 05-23-18




---
---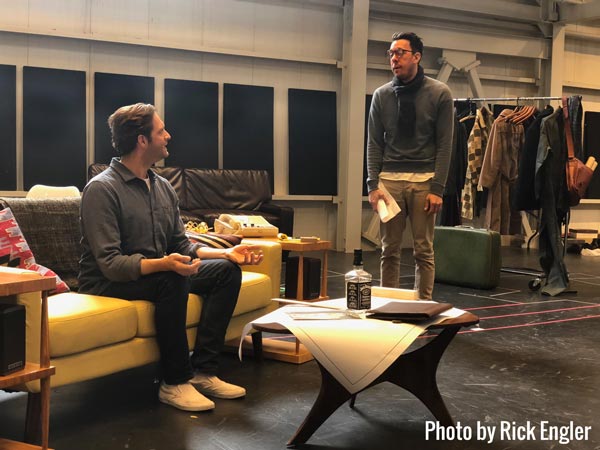 Colin Hanlon in The Nerd

Apparently, the fountain of youth has been found and is located in New Brunswick, New Jersey. Fourteen years ago, actor Colin Hanlon first appeared at George Street Playhouse in a wonderful production of tick, tick... BOOM! by Jonathan Larson (creator of Rent).  Hanlon portrayed Larson as the artist on the verge of turning 30.  
---
---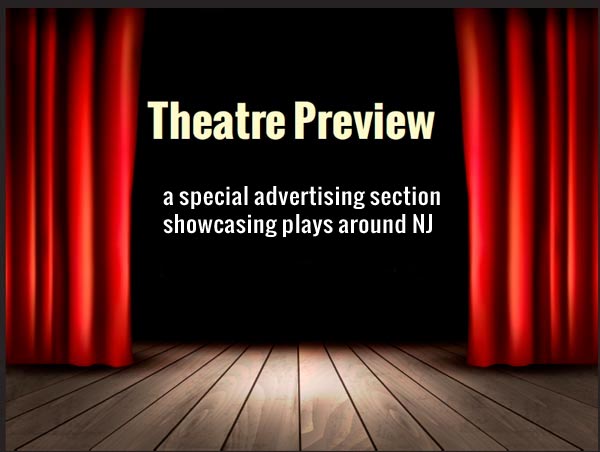 Theatre Preview: May 2018

New Jersey Stage takes a look at shows coming to stages around the Garden State with our monthly theatre preview in NJ Stage Magazine.  Issue 46 also contains features on The Nerd at George Street Playhouse and Turning Off The Morning News at McCarter Theatre.  The magazine is available for free at www.NJArtsMag.com and readable on any PC, tablet, or smartphone.
---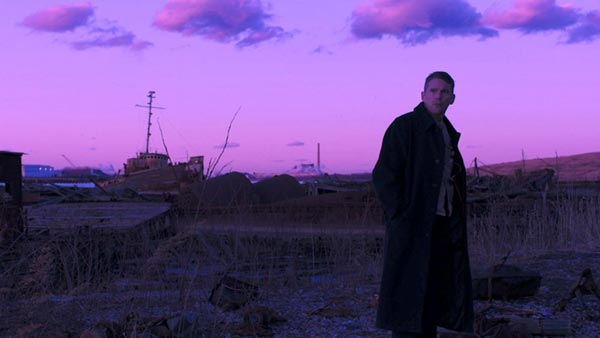 REVIEW: "First Reformed"

Film criticism and the priesthood have much in common. The primary function of both critics and priests is to deliver an interpretation of someone else's text to an audience seeking guidance or enlightenment. Before he became the key screenwriter of the 1970s New American Cinema/Movie Brats movement, Paul Schrader plied his trade as a film critic, a protégé of Pauline Kael. Before that he was a student of theology. With his latest and perhaps greatest film, First Reformed, Schrader combines both his passions to deliver a movie that will provide food for thought for cinephiles and seminarians alike.
---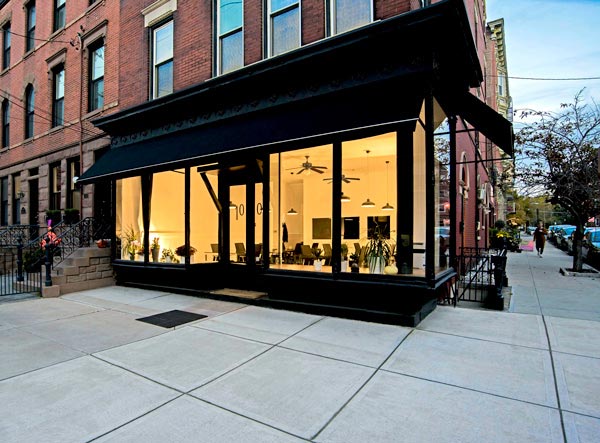 Hoboken's Field Colony

Throughout history, artists have consistently helped revive downtrodden city areas into vibrant locations, bursting with life. Unfortunately their reward has often been rents too high for the artists to remain in the area.  And so they move out to a new city or area of a city and watch the process repeat.  Aaron Boucher and Laura Vaccarella opened Field Colony in November 2017 to help prevent the cycle from happening to artists in Hoboken.
---
---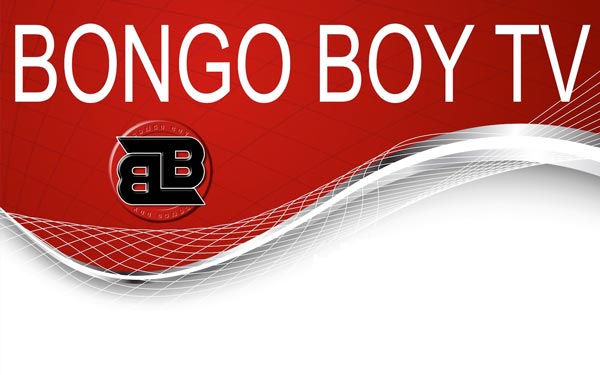 Bongo Boy TV - Issue 46

Each issue of New Jersey Stage magazine contains an episode of Bongo Boy TV featuring great music videos from around the world.
---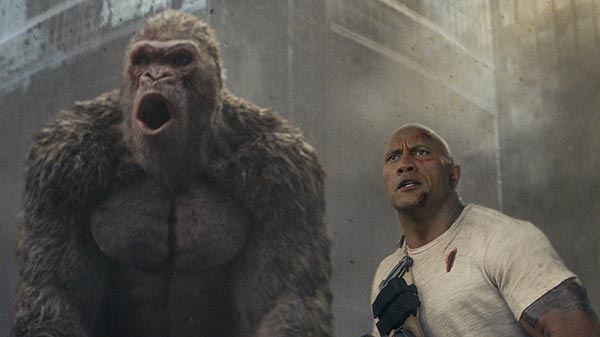 REVIEW: "Rampage"

Rampage is the first screen adaptation of a video game that this writer can claim to have played. Back in the day I pumped a lot of coins into its arcade version while on day trips to the seaside, before later purchasing the home version for my Commodore 64 (remember those?). It was a deliciously simple game in which the player got to play as one of three giant monsters - George, a King Kong type giant ape; Ralph, a ginormous werewolf; and Lizzie, a Godzilla stand-in - and destroy representations of American cities (for some reason Peoria, Indiana stands out in my memory). I think the appeal of Rampage for kids was its theme of destruction; kids love to break stuff, so knocking down skyscrapers appealed to our lizard brain instincts.
---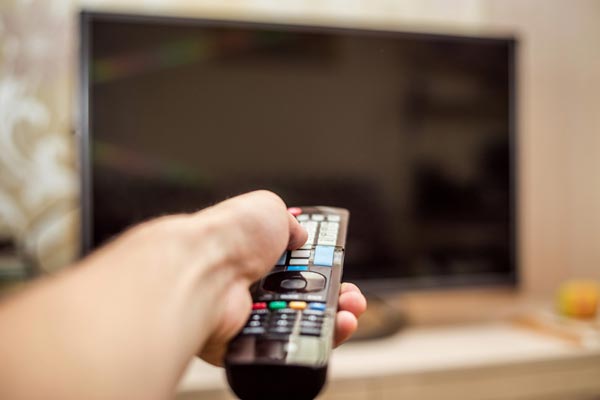 Turning off the Morning News

The award-winning playwright and New Jersey native, Christopher Durang, is back with Turning Off The Morning News - his third World Premiere commission for McCarter Theatre in Princeton. It serves as a follow up to his Tony Award-winning play Vanya and Sonia and Masha and Spike, and runs from May 4th through June 3rd.
---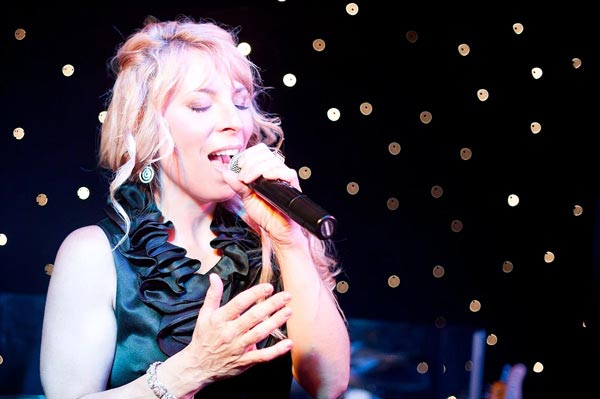 INSIDE MUSIC: Musician life before Facebook - Part 2

I sat down with singer/songwriter/bandleader/producer April Kelly, to "talk shop"  about changes in the music world. April's a dynamic woman, who keeps pace with the rapid changes in technology, the business of music, and the music itself. She's been involved with all aspects of music, from her current blogging and podcasting  to her mega-popular wedding song "Band of Gold"  to her 2016 Song and Artist of the Year Nominations in the Nashville-based Josie Music Awards, the largest award show to celebrate independent artists worldwide of all genres.  
---
---
About New Jersey Stage
New Jersey Stage has a
daily website
and monthly
digital magazine
covering the arts. We're your guide to the Garden State! We offer advertising designed for the limited budgets of arts organizations. Ads run from just $50 - $100 for a full month of advertising on this website and in our monthly digital magazine.
Click here
for more information.
For a free copy of our monthly magazine (readable on any PC, tablet, or smartphone)
Click here
Event calendar
Wednesday, May 23, 2018
---
MUSIC

---
Jake Miller

@ House of Independents, Asbury Park - 8:00pm
---
THEATRE

---
---
View all events
---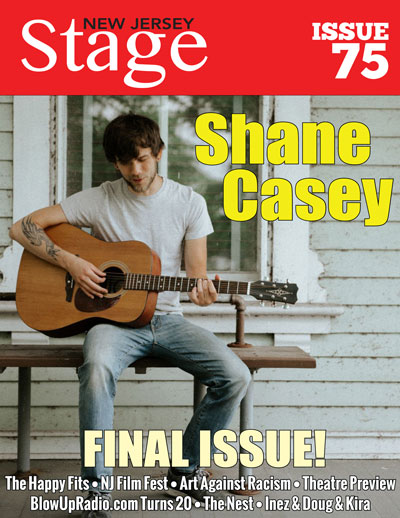 For more on our awards, click here