New Jersey News & Stories
The Newton Theatre Presents Jefferson Starship
---
Tony Award Winner Alice Ripley To Perform "Ripley Prescription" at Holmdel Theatre Co.
---
State Theatre New Jersey presents An Evening with George Takei
---
Regina Spektor: Live On Broadway
---
American Theater Group Presents "The Bridges Of Madison County"
---
NJ Rep Presents The World Premiere of "Voyager One"
---
Morris Museum presents Bob Gruen in Conversation with Jay Lustig
---
Princeton Summer Theater Launches Season of Love with "Falsettos"
---
---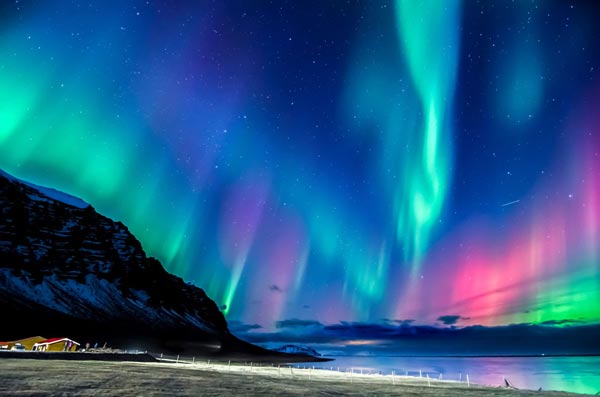 Hello Darkness, My Old Friend

Imagine spending four months on the other side of the world in a place where the sun doesn't rise for about nine weeks. That's where New Jersey natives Matthew Runciman and Danielle Galietti found themselves as they created interdisciplinary, multi-sensorial artwork in Iceland.   
---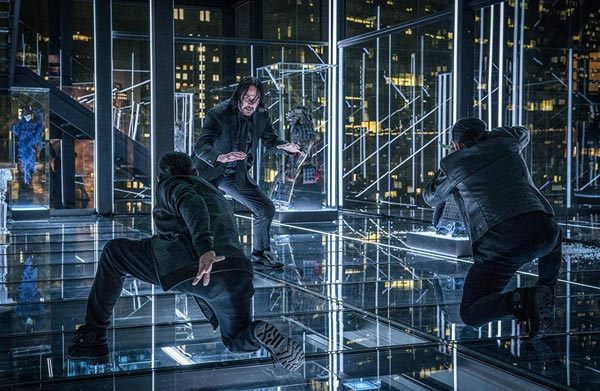 REVIEW: "John Wick: Chapter 3 - Parabellum"

How many times can you watch Keanu Reeves inflict head trauma on faceless Asian goons before it gets repetitive? The third installment of the hitherto rewarding John Wick franchise answers this question in its opening 20 minutes but repeats the formula over and over regardless, leaving its audience in a mentally numbed state by the time it reaches its uninspired climax, in which Keanu Reeves inflicts more head trauma on an army of faceless Asian goons.
---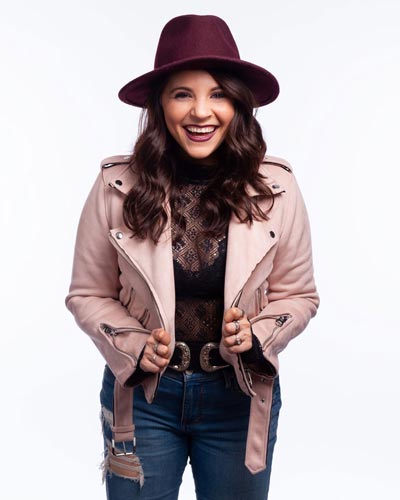 Lauren Davidson: Urban Country From A Jersey Girl

It's hard to believe that it wasn't that long ago that the New York City radio market didn't have a single country music station.  One look at the summer concert lineup for 2019 shows country artists headlining several shows at the PNC Bank Arts Center in Holmdel and BB&T Pavilion in Camden, while some of the biggest stars have brought huge crowds to shows on the Atlantic City beach in recent years.  Even many of the biggest rock and roll clubs in the Garden State are hosting sold out country music shows nowadays. There's no doubt that country music is big in the area now and getting bigger each year.  One person who hopes to benefit from this is Lauren Davidson, a country music artist originally from Freehold who aims to build a fanbase while living outside of the Nashville scene.
---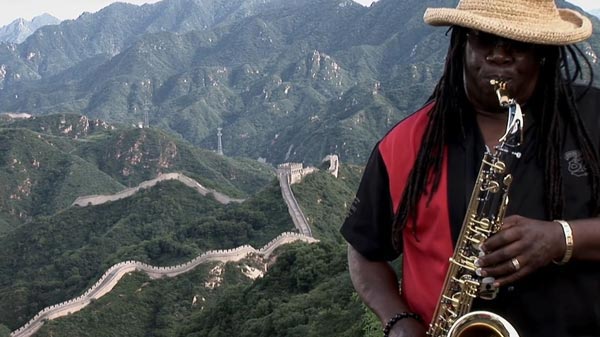 Clarence Clemons: Who Do I Think I Am?

As the saxophone played alongside the Great Wall of China, a voice bellowed, "Who do you think you are?" The man playing the sax was Clarence Clemons and he was in China on a quest to learn the answer to that very question.
---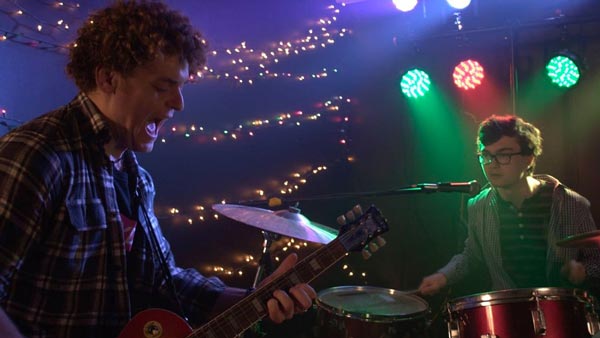 The Reservoir: Go To College Or On Tour?

One of the challenges in making a short film is telling a complete story.  The Reservoir is one that both succeeds and makes you wonder if you will ever see the main characters again - either in a longer film or a television or web-based series.  The film was Jordan Rowe's thesis at New York University.  It's a story about two friends, Aaron (played by Jared Gilman) and Grant (played by Eli Bridges), who are about to graduate high school in North Caldwell, New Jersey.
---
---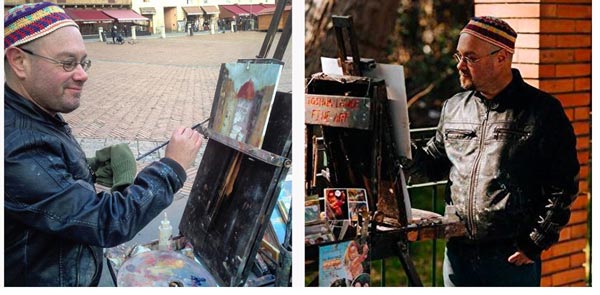 From Immigrant To Street Artist: A Look At Joshua Lance

Street painters have been around for centuries, but are still rare in New Jersey.  If you wander around Lambertville this summer you might see one at work.  His name is Joshua Lance and even though he's a native to the town, he's painted all over the globe including stints in several area of Asia and Europe. 
---
---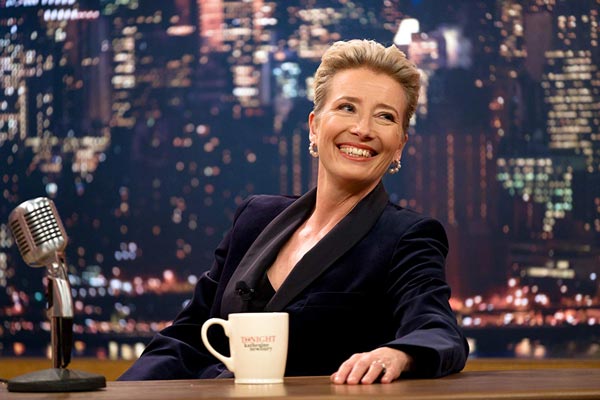 REVIEW: "Late Night"

Between 1992 and 1998, over six seasons and 90 episodes, The Larry Sanders Show chronicled the backstage drama surrounding its titular late night talk show, delivering some of the best satire seen on screens big or small. What could be added to the talk show milieu that wasn't covered in the late Garry Shandling's signature show? Well, how about the struggles of a woman in the male dominated world of late night American comedy? Enter Tina Fey in 2006 with 30 Rock, which couldn't sustain its quality across its subsequent seven seasons but was the funniest show on TV at its height.
---
---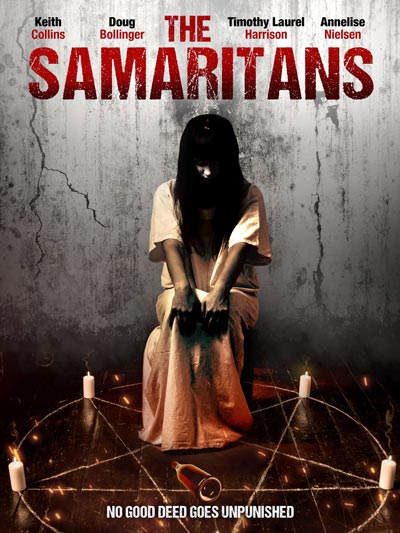 An Interview with Filmmaker Doug Bollinger About "The Samaritans"

​​​​​​​The Samaritans is a new micro-budget horror/thriller flick written and directed by Doug Bollinger and was based on a story by Keith Collins. It tells the story of four co-workers who get together to finish a project at their manager's home. They haven't actually met face to face and they discover they have more in common than the new mobile app they are perfecting. 
---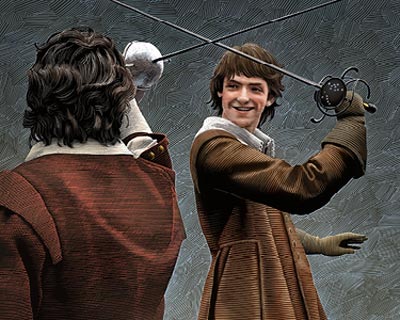 Ken Ludwig's "The Three Musketeers" To Open Season at Shakespeare Theatre of NJ

​​​​​​​(MADISON, NJ) -- The Shakespeare Theatre of New Jersey launches their 57th season, titled Incredible Journeys, with a new take by Ken Ludwig on the beloved classic, The Three Musketeers. Directed by renowned fight director Rick Sordelet, this swashbuckling production will bound on to the F.M. Kirby Shakespeare Theatre stage run from June 12 through July 7.
---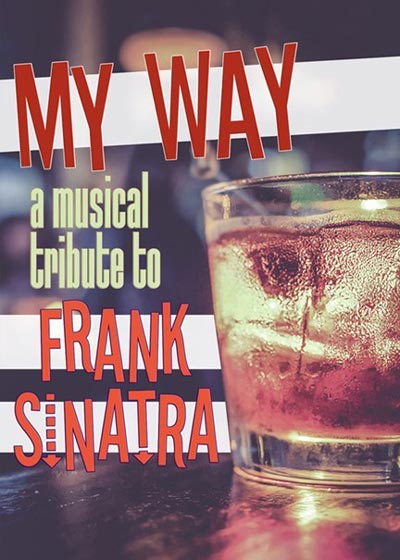 Eagle Theatre Becomes 1940s Nightclub for "My Way: A Musical Tribute to Frank Sinatra"

(HAMMONTON, NJ) -- The bobby-soxer era may have long since run out, yet "The Voice" still invades the homes and hearts of millions of Americans across the country to this very day. Eagle Theatre is no exception, as they present the ultimate 'ol Blue Eyes experience with My Way: A Musical Tribute to Frank Sinatra, running May 31st through June 23rd, 2019. This retro stroll down memory lane will transform the entire theatre into a lavish 1940s nightclub, complete with a live onstage jazz trio, experiential round table seating, and all-star cast performing an ambitious repertoire of songs made famous by the man, the myth, the legend.
---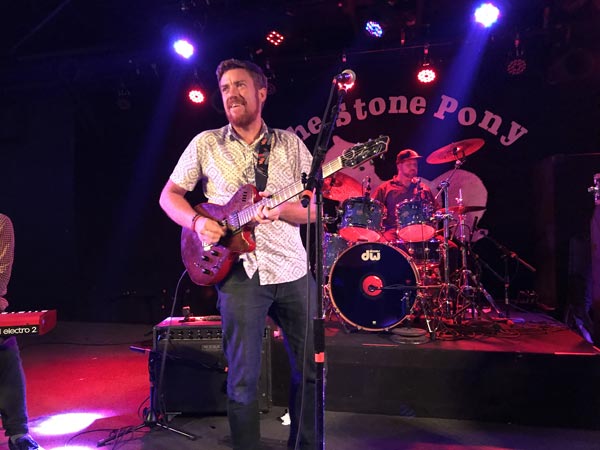 Makin Waves with Secret Sound: All in the Jamily

This fall, Secret Sound will celebrate their 20th anniversary, but beforehand, they'll help the Jersey Shore jam scene celebrate the 50th anniversaries of The Allman Brothers Band, The Meters and Little Feat at the Third Annual Makin Waves Jam 'n' Groove Fest on May 19 at the Brighton Bar in Long Branch.
---
---
About New Jersey Stage
New Jersey Stage has a
daily website
and monthly
digital magazine
covering the arts. We're your guide to the Garden State! We offer advertising designed for the limited budgets of arts organizations. Ads run from just $50 - $100 for a full month of advertising on this website and in our monthly digital magazine.
Click here
for more information.
For a free copy of our monthly magazine (readable on any PC, tablet, or smartphone)
Click here
Event calendar
Thursday, Jun 20, 2019
---
MUSIC

---
---
---
---
---
THEATRE

---
---
Voyager One

@ New Jersey Repertory Company, Long Branch - 8:00pm
---
---
---
---
---
FILM

---
---
LECTURE

---
---
MISC

---
---
View all events
---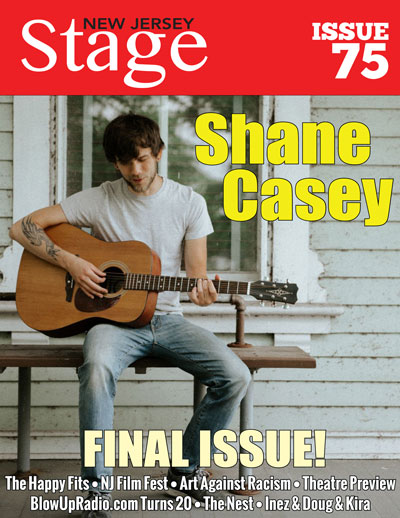 For more on our awards, click here