New Jersey News & Stories
---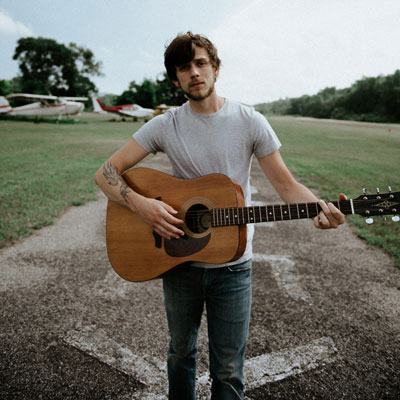 Shane Casey
There are songs with a certain rhythm - a symbiotic balance between the words and the music that seem timeless.  Songs which sound both brand new and as though they've been a part of you throughout your life.  That's how "Oh Father" sounded to me the first time I heard it.  The song kicks off the debut album by Shane Casey, a singer-songwriter from Sussex County.
---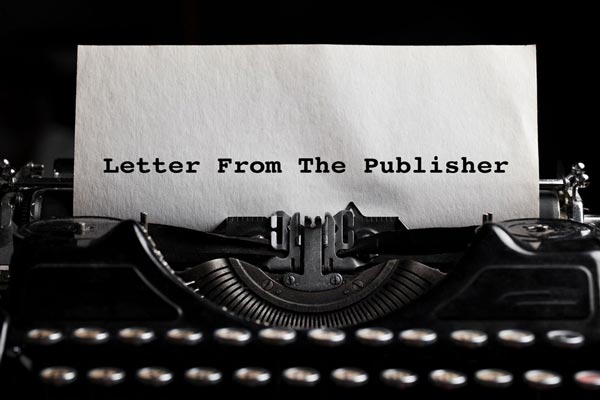 Letter From The Publisher: The Final Issue
After six months of publishing following the arts world shutting down, this is the last issue of our monthly magazine (in the current format).  The pandemic has finally wore us down.  We are taking our first break after more than six years of producing the magazine.  Our website will continue to publish arts news and features each day.
---
---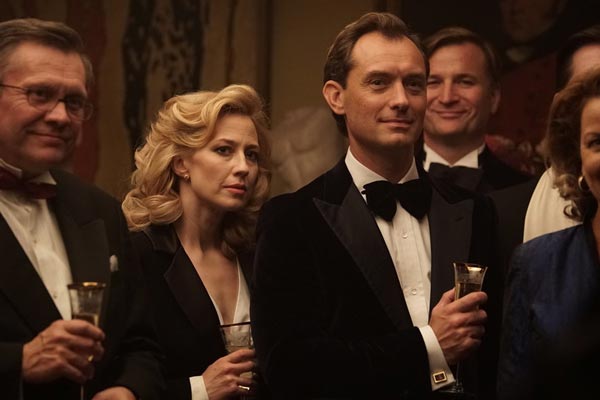 REVIEW: "The Nest"
It's been an agonizing nine-year wait for writer-director Sean Durkin to follow up his outstanding 2011 debut Martha Marcy May Marlene, but he's finally gotten the finger out and delivered a second feature. And boy, has he delivered! Returning to the UK, where he was raised as a child and where he directed the 2013 Channel 4 mini-series Southcliffe, Durkin has given us a doom-laden rejoinder to the current rose-tinted nostalgia for that most awful of decades, the 1980s. The Nest is a moody family drama that plays like The Omen with Thatcher swapped in for Satan.
---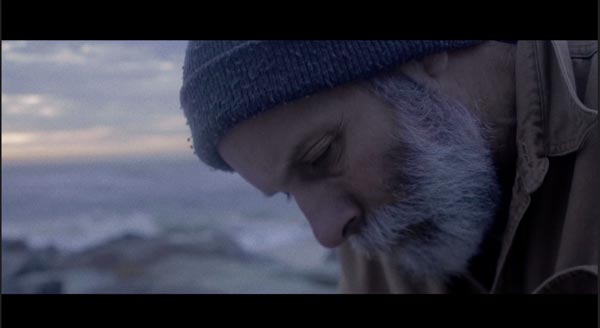 The Islander
Super Storm Sandy was an experience that few who lived through it will ever forget.  Filmmaker Derek J. Pastuszek captures the lonely, dreary aftermath of the storm and the hope for rebirth afterwards in his short film The Islander.  It will be screened during the New Jersey Film Festival on October 4th along with three other shorts (Ashes to Ashes, The Hustle Is Real, and Karaoke League).  The year the festival is virtual, which lets you purchase and rent films from anywhere.  Films are available for 24 hours.
---
---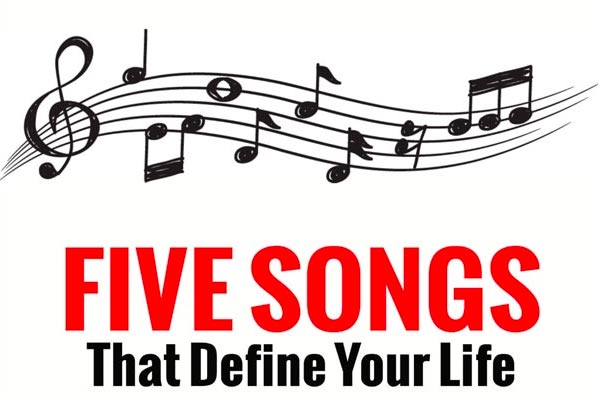 Five Songs That Define Your Life: Mick Chorba, Ken Shane, and Rick Barth
This is the third in a series at New Jersey Stage.  We reached out to people to find out what were the five songs that define their life.  It's a different type of list than just your favorite songs.  We're looking for songs that are deeply personal to you, songs that motivate you, or songs that describe your life in some way.  They may wind up being your favorite songs, but the interesting part is trying to narrow your list down to just five.  It's harder to do than it sounds and it provides a good look into each person. Mick Chorba, Ken Shane, and Rick Barth give their lists here. 
---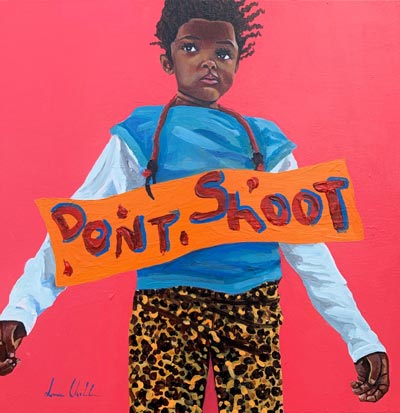 Art Against Racism
Since the murder of George Floyd, artworks protesting police violence against Black lives have emerged all over the world. Art Against Racism: Memorial.Monument.Movement is a nationwide virtual exhibition created in response to this issue and will be presented on a groundbreaking video platform beginning October 3 at 5:00pm EST, just in time to get out the vote.
---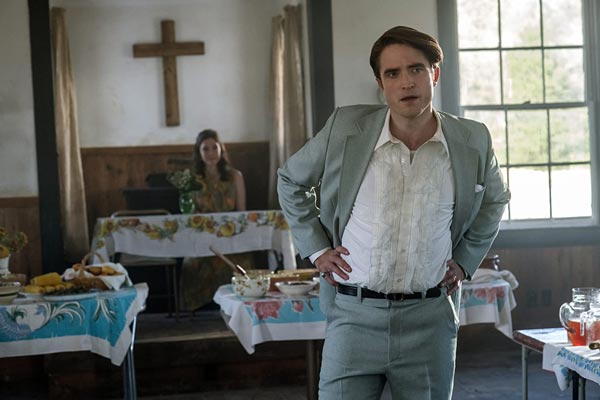 REVIEW: "The Devil All The Time"
Over the last decade or so, writer/director Antonio Campos has established himself as a master of intimate, moody character studies. His movies thus far have been rigidly focused on troubled individuals who pose an existential threat to either themselves (Christine) or others (Afterschool; Simon Killer). It's safe to say he has an interest in homicide and suicide, which might make him the prime candidate to adapt Donald Ray Pollock's The Devil All the Time, a novel in which almost every character either takes their own life or that of another member of its sprawling cast.
---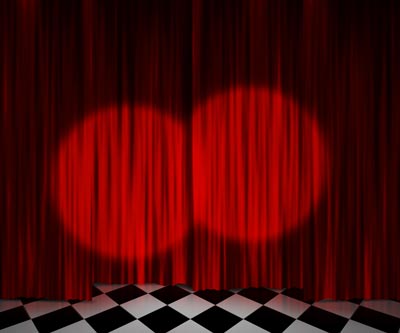 Theatre Spotlight: October 2020
While the pandemic shut down theaters, companies throughout the Garden State have been presenting online play readings and productions and in front of limited audiences in recent months.  Here's a look at some shows from theatre companies throughout the state. 
---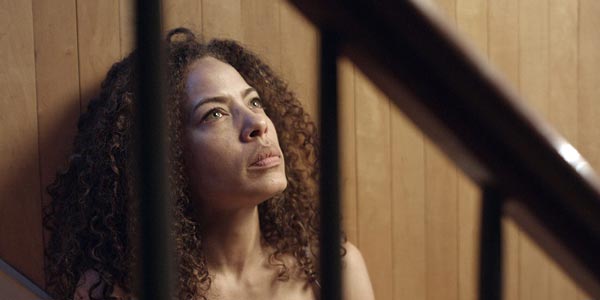 Inez & Doug & Kira
There are films about important subjects, films that bring characters to life, and films that are challenging for the viewer - Julia Kots' debut full-length film, Inez & Doug & Kira is all three.  It features great acting performances, superb character development, and enough mystery to keep viewers glued to each scene.  The New Jersey Film Festival offers a virtual screening of the film on October 16. It will be available for 24 hours.
---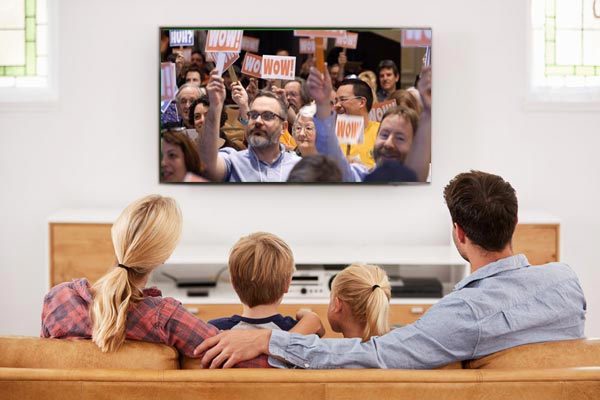 NJ Film Fest Preview: October 2020
Due to the COVID-19 pandemic, Rutgers University will not have any events take place on the New Brunswick campus this Fall.  This led the New Jersey Film Festival, which is celebrating its 39th anniversary this year, to be presented virtually.  The festival runs now through October 25, 2020 and will present the New Jersey or Area Premiere (Middlesex County) for over 40 films. All the films will be available on VOD (Video On Demand) for 24 hours on their show date. There will also be special Filmmaker Introductions and Q+A Sessions available for many of the films.  Here's a look at the films for October.
---
---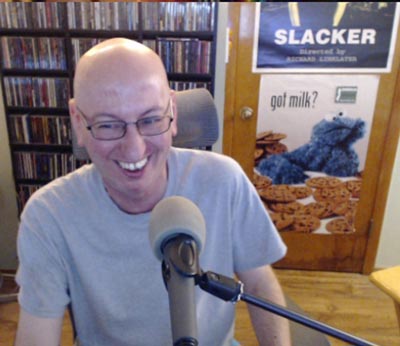 BlowUpRadio.com Turns 20!
BlowUpRadio.com is a website and online radio station that has put a spotlight on New Jersey music for two decades.  Run by Lazlo, the site is also known for music news, benefit compilations, and a never dying mission to promote New Jersey artists.   
---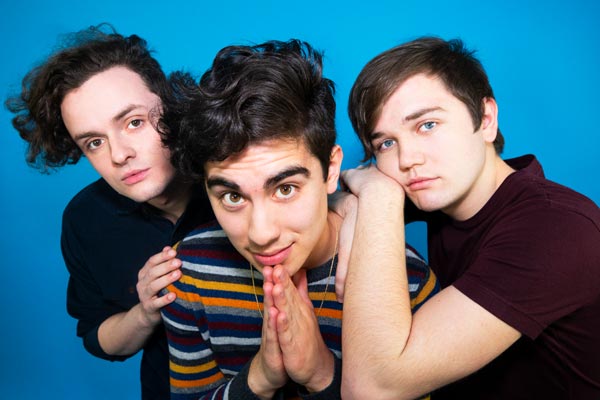 Makin Waves with The Happy Fits: Contagious Joy
Throughout 40 years covering the local music scene, it's always been fun to watch a band grow up and mature into a really great act, such as From Good Homes and The Bouncing Souls. I'm happy to add The Happy Fits among them, whose brand-new sophomore LP, "What Could Be Better" lives up to its title by being the charming Clinton-based cello-driven indie-pop trio's best work yet. While silly and fun as ever as far as videos and what eventually will be a return to live shows, the band demonstrates a maturation with their songwriting and playing that adds greater dimension to their music. While  classically trained singer-songwriter-cellist Calvin Langman's chops are huge, his playing and songwriting on "What Could Be Better" is more dynamic than on 2018's "Concentrate" and "Awfully Apeelin'," which gives guitarist-vocalist Ross Monteith and drummer Luke Davis a greater sonic canvas. 
---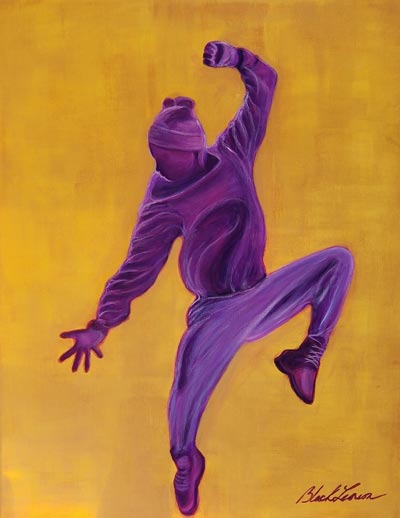 Studio Montclair To Present "Inspired By Dance" First In-Person Exhibit Since March
(MONTCLAIR, NJ) --  Studio Montclair will present "Inspired by Dance," its first in-person exhibit since SMI's public gallery was closed in March 2020 due to Covid19. The exhibit will be open for public viewing from September 11 through October 16 at Studio Montclair Gallery, 127 Bloomfield Avenue, Montclair, NJ. A welcoming reception will take place on Sunday, September 13 from 12:00pm to 4:00pm.
---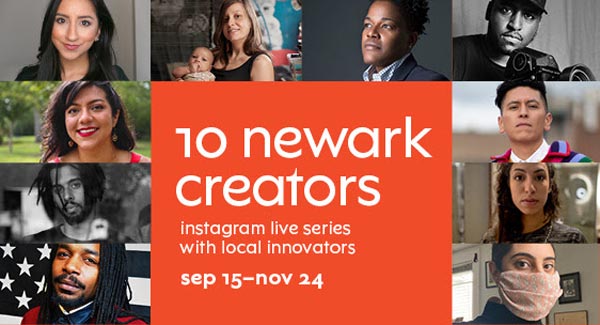 NJPAC Launches New Virtual Series: 10 Newark Creators
(NEWARK, NJ) -- New Jersey Performing Arts Center (NJPAC) Launches a New Virtual Series: 10 NEWARK CREATORS. Meet some of Newark, New Jersey's brightest creative talent. Instagram Live visitors can join the conversation with the young innovators who've made Newark's tight-knit community one of the most diverse, interesting, and active in the state. Viewers will be able to ask questions about their work, their response to the pandemic, and the Black Lives Matter movement – and learn more about the energy that's making New Jersey's largest city resilient. 
---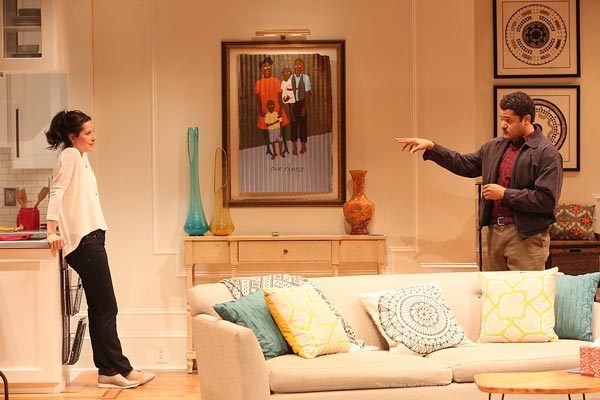 Two River Theater Presents Online Benefit Play Readings
(RED BANK, NJ) -- Starting July 26, Two River Theater will launch a series of benefit play readings. The selected readings reflect the past, present and future of the theater's diverse range of programming including reimagined classics and world premieres by the industry's most adventurous theater artists.
---
---
About New Jersey Stage
New Jersey Stage has a
daily website
and monthly
digital magazine
covering the arts. We're your guide to the Garden State! We offer advertising designed for the limited budgets of arts organizations. Ads run from just $50 - $100 for a full month of advertising on this website and in our monthly digital magazine.
Click here
for more information.
For a free copy of our monthly magazine (readable on any PC, tablet, or smartphone)
Click here
Featured Music Video: "Heartland" by Walter Trout
---
Five Songs That Define Your Life: Mick Chorba, Ken Shane, and Rick Barth
---
Art Against Racism
---
REVIEW: "The Devil All The Time"
---
Theatre Spotlight: October 2020
---
Inez & Doug & Kira
---
NJ Film Fest Preview: October 2020
---
Record Roundup with The Milwaukees & Morningside Lane
---
BlowUpRadio.com Turns 20!
---
"Guess There's Just No Getting Over You!" Spotlight on The Union Gap's Gary Puckett
---
---