---
BIG NEWS! New Jersey State Council on the Arts Approves Over $15.7 Million in Grants -- Click here
---
3 Doors Down, Collective Soul, and Soul Asylum to Perform Shows in Jersey
originally published: 03/26/2018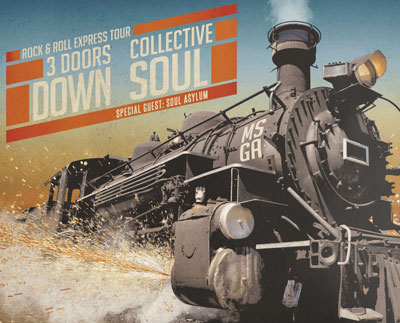 (ATLANTIC CITY, NJ) -- This summer is filled with great tours featuring multiple acts sharing a bill. The Rock & Roll Express Tour, featuring 3 Doors Down, Collective Soul, and Soul Asylum, continues that trend. With more than 30 million albums sold, 18 million digital single sales, billions of streams and 12 iconic hits combined, the tour will light up stages across 36 cities this summer. The tour includes two shows in the Garden State: Saturday, August 11th at PNC Bank Arts Center (Holmdel) and Sunday, August 19th at Borgata Hotel Casino & Spa (Atlantic City). Note: Soul Asylum is not on the bill for the Borgata show.
Grammy Award®-nominated multi-Platinum Mississippi rock band 3 Doors Down has been captivating audiences around the world for nearly two decades. With 20 million albums sold globally, their success has been fueled by hits including "Kryptonite," "When I'm Gone," "Here Without You," and "It's Not My Time."  
Collective Soul rose to international fame in 1993 with the rock anthem "Shine." The multi-Platinum quintet has a catalog of #1 hits under their belts that has helped shape and define alternative rock. They've sold over 20 million records worldwide and continue to average over one million Spotify streams per month. They were inducted into the Georgia Music Hall of Fame in 2009. The band's latest live album, LIVE, was released December 8, 2017 on Suretone Records.
Collective Soul will also perform at 3 Doors Down's 15th Annual "The Better Life Foundation Concert" this fall. The event will take place at Harrah's Cherokee Casino Resort in Cherokee, NC for the third year in a row on October 27th. To date, The Better Life Foundation has donated over $3 Million dollars to veterans, children, women's and humanitarian relief efforts domestically and around the globe.
Grammy Award®-winning rock band Soul Asylum garnered multi-platinum success with their commercial breakthrough albums 1992's 'Grave Dancers Union' (3x  platinum) and 1995's 'Let Your Dim Light Shine' (1x platinum).  'Grave Dancers Union' featured the international hit "Runaway Train," which won a 1994 Grammy as Best Rock Song while 'Let Your Dim Light Shine' spawned the hit "Misery."   
---


Victor Wainwright & The Train To Perform At Lizzie Rose Music Room
(TUCKERTON, NJ) -- The Lizzie Rose Music Room presents Victor Wainwright and the Train on Wednesday, August 22 at 7:30pm. A 3 time BMA Piano Award winner,  BB KING Entertainer of the Year Award Winner, and Band of the Year Award winner, Victor Wainwright is at the top of his game right now.  The band is touring in support of their latest record, The Train, on Ruf Records. Tickets are 30 in advance and $35 at the door.
---
State Theatre presents Lost 80's Live
(NEW BRUNSWICK, NJ) -- State Theatre New Jersey presents Lost 80's Live on Saturday, September 20, 2018 at 8:00pm. The Lost 80's line-up features some of the most iconic bands from the 1980s including A Flock of Seagulls; Wang Chung; Bow Wow Wow; Farrington and Mann, Original Vocalists of When in Rome UK; Naked Eyes; and Animotion. Tickets range from $48-$98.
---
White Eagle Hall Presents Sloan
(JERSEY CITY, NJ) -- White Eagle Hall presents Sloan, one of Canada's best power-pop bands, on Friday, September 7 at 8:00pm. The band recently released their first album in four years, 12, which has become their highest-charting album in their long career.  Tickets are $25.
---
Vanessa Williams To Open MPAC's 24th Season
(MORRISTOWN, NJ) -- Vanessa Williams, one of the most respected and multi-faceted performers in entertainment today, performs at Mayo Performing Arts Center on Friday, September 14 at 8:00pm.  Tickets for MPAC's Opening Night celebration are $49-$99. 
---
NJSO presents 2018 Opening Night Celebration: Ode to Joy
(NEWARK, NJ) -- The New Jersey Symphony Orchestra celebrates the joys of giving, diversity and the state's remarkable communities at its Opening Night Celebration on October 5 at the New Jersey Performing Arts Center in Newark. The gala, which kicks off Music Director Xian Zhang's third season at the helm of the NJSO, honors two outstanding community members—Stevens Institute of Technology President Nariman Farvardin and NJSO Community Relations Liaison Florence Johnson. The NJSO repeats the concert performance on October 6 at 8:00pm at State Theatre New Jersey in New Brunswick and October 7 at 3:00 pm at NJPAC. Concert tickets start at $20.
---


Let's Hang On's Tribute to Frankie Valli and The Four Seasons LIVE! at The Strand
Q: So what do four guys from Pennsylvania, Texas, Tennessee, and Massachusetts — and all currently based out of Florida — have in common with four guys from "Joisey" this summery August 3, 2018 evening at the Strand Theater in Lakewood, NJ?
---
80's Tribute Band Almost Journey Rocks iPlay America
I never in a million years would have thought about iPlay America in Freehold as being an event venue. To me, it's a place to ride bumper cars, have kids' birthday parties and play video games. Never been there.
---
The Great Rock N Roll Time Machine LIVE! at Toms River's Grunin Center
As we make our way inside the Grunin Center of the Arts located on the campus of Ocean County College in Toms River, NJ, this Saturday, July 28, 2018, we see music lovers of all ages. Some of them are wearing street clothes but some are decked out in outfits from the 1970s and '80s for tonight's concert by the '70s and '80s tribute band, The Great Rock N Roll Time Machine.
---
Classical Guitarists Alex and Wesley Park LIVE! at The Great Auditorium
The bucolic seashore town of Ocean Grove, NJ is a place designed for quiet reflection and spiritual renewal. An artist sketches in the lush green park off Pilgrim Pathway. Still others read or meditate in the heart of this picturesque village which features gingerbread houses and colorful gardens, all just steps away from the fresh salt air wafting off the blue Atlantic Ocean.
---
"Rock and Roll Icons!" Hippiefest LIVE! at BergenPAC
A light summer rain is falling outside Englewood, NJ's BergenPAC this Wednesday July 25, 2018, as music lovers decked out in peace signs, tie-dyed shirts, and bell-bottomed jeans arrive for tonight's Hippiefest concert event starring Vanilla Fudge, Rick Derringer, Mitch Ryder, and Badfingers' Joey Molland.
---
Event calendar
Saturday, Aug 18, 2018
---
MUSIC

---
---
---
---
---
ZEBRA

@ The Wonder Bar, Asbury Park - 9:00pm
---
Blake Shelton

@ Hard Rock Live Etess Arena at Hard Rock Hotel and Casino Atlantic City, Atlantic City - 8:00pm
---
---
---
---
---
---
---
Funky Feat

@ The Levoy Theatre, Millville - 8:00pm
---
---
---
---
THEATRE

---
---
---
Fern Hill

@ New Jersey Repertory Company, Long Branch - 3:00pm and 8:00pm
---
---
---
---
COMEDY

---
---
View all events
---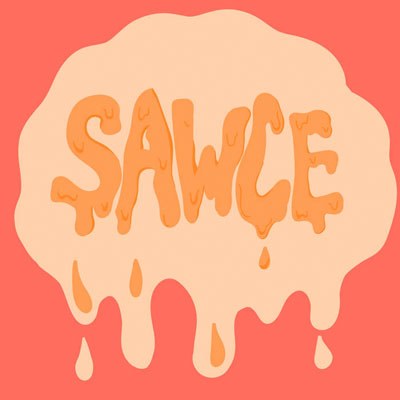 REVIEW: SAWCE's Debut EP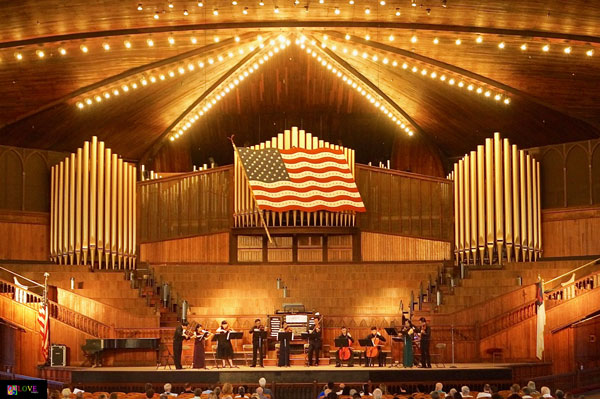 "The Highlight of Our Year!" The Solisti Ensemble LIVE! at The Great Auditorium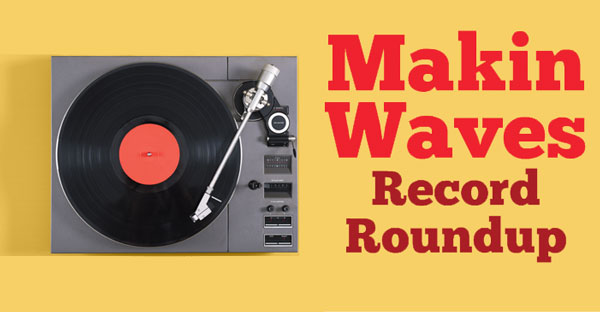 Makin Waves Record Roundup with Eryn, Crazy & The Brains, Ropetree, and RocknRoll Hi-Fives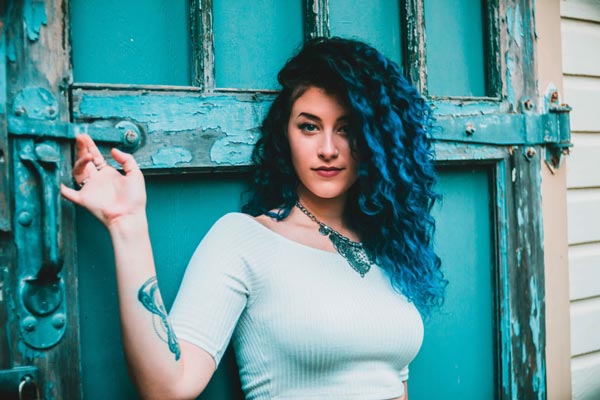 S0F Makes Her Move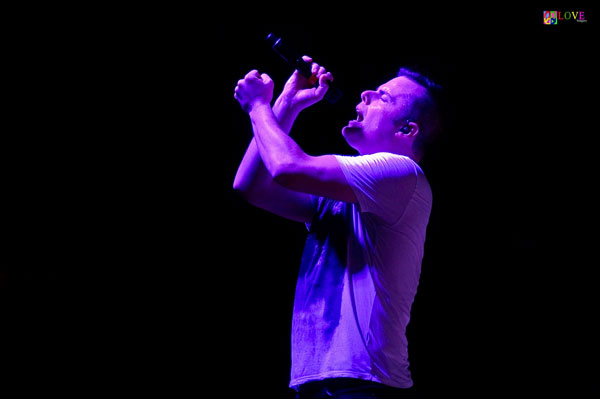 "It's Like Having Freddie Mercury Back!" Marc Martel and The Ultimate Queen Celebration LIVE! at the Great Auditorium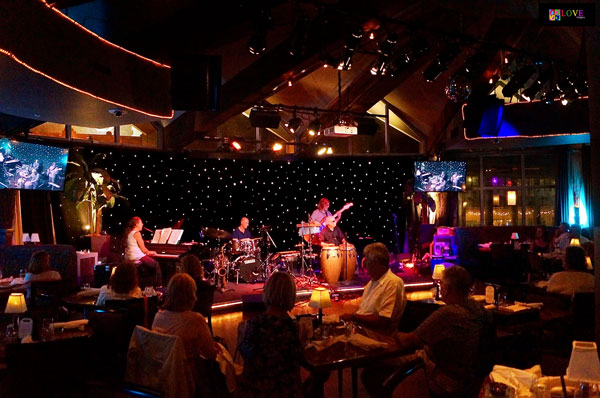 "I Thought I Was Listening to Laura Nyro!" - Spero Plays Nyro LIVE! at McLoone's