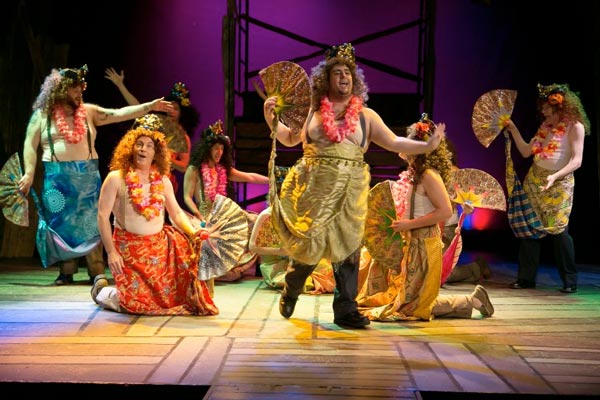 One of the many benefits of theatre in New Jersey is having the opportunity to see a great performance of a play locally that you missed while it was running on Broadway. Such is the case with the Growing Stage and its current New Jersey professional premiere of five-time Tony Award® winning play, Peter and the Star Catcher, at the Historic Palace Theatre in Netcong.
Written by Rick Elice, Peter and the Star Catcher is based on the best-selling novel, Peter and the Starcatchers, by Dave Barry and Ridley Pearson and directed by Roger Rees and Alex Timbers with music by Wayne Barker. This musical prequel answers the age-old question: How exactly did Peter Pan become The Boy Who Never Grew Up?
No surprise, then, that on its opening night, The Growing Stage's Children's Theatre of New Jersey kicks off its 35th season with an audience filled with smiling adults and children who are very excited and eager to learn more about a beloved character from their childhoods. 
In tonight's performance, both children and adults journey on a fantastic trip back to the Queen Victorian era of 1885. It is evident through much applause, laughter, and children's giggles that they are delighting in pillaging pirates, jungle savages, colorful mermaids, magical elements, and lost and found treasures. The audience joyfully takes in the creative use of pantomime, props, puppets, and simple materials used to create ocean waves.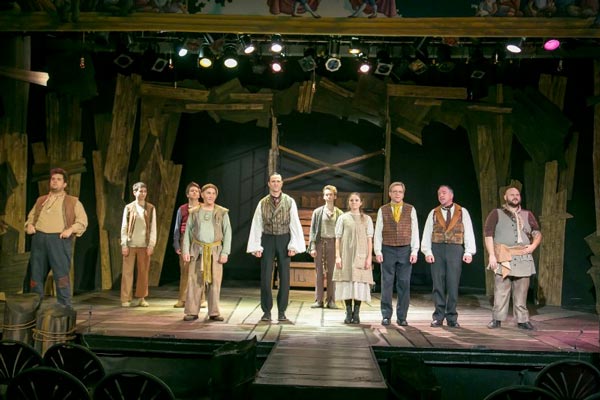 There are about a dozen actors in this production who bring over 100 characters to life. The ensemble is strong and energetic and the action is fast-paced. Most notable are actors Josh Carpenter (Black Stache), who enlivens the stage with his humorous antics and Davis Lemley, who honestly portrays a believable lost orphan who will eventually find his voice and name, Peter.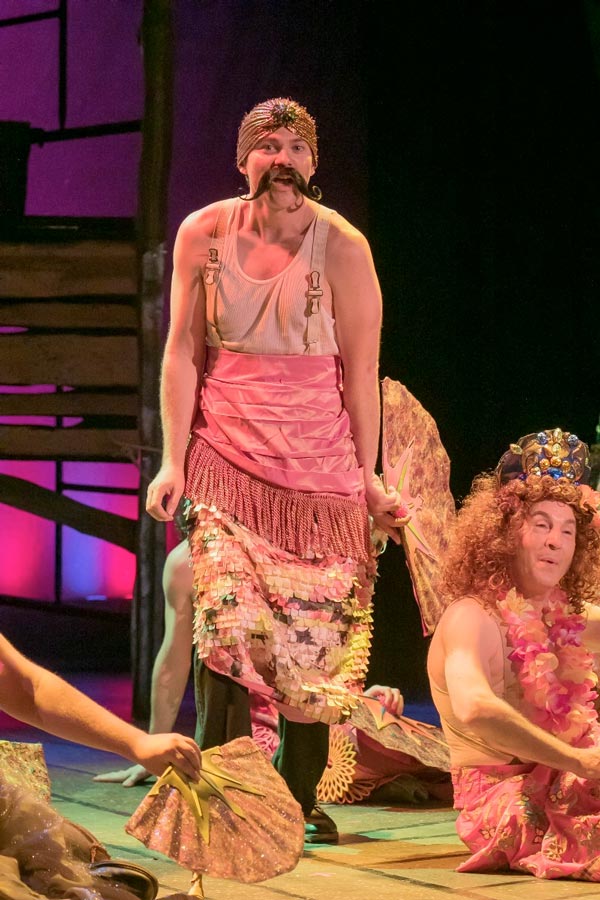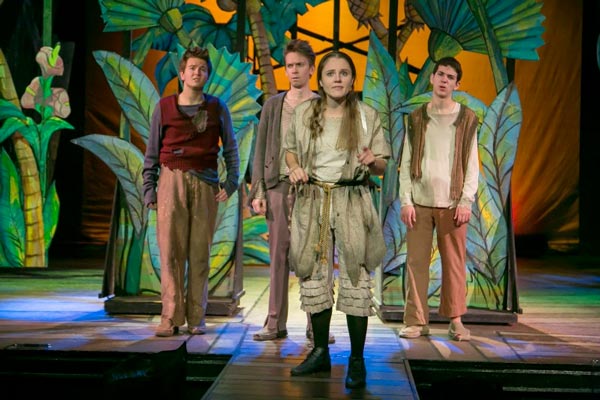 ---
The article continues after this ad
---
---
In addition to Carpenter, the cast features a strong array of EQUITY actors including Izzy Figueroa (Sanchez/Fighting Prawn), Jeremy William Hilgert (Bill Slank/Hawking Clam), Lucas Pinner (Mack/Grempkin), and Richard Stillman (Smee/Gregors).
Nikki Miller beautifully brings to life the role of energetic Molly Aster, and Julie Galorenzo is to be commended for her lively portrayals of Mrs. Brumbrake and Teacher. Rounding out the ensemble is Robert Allan (Lord Aster), Stephen Fox (Captain Scott), Dalton Allison (Prentice), and Justin Watt (Ted).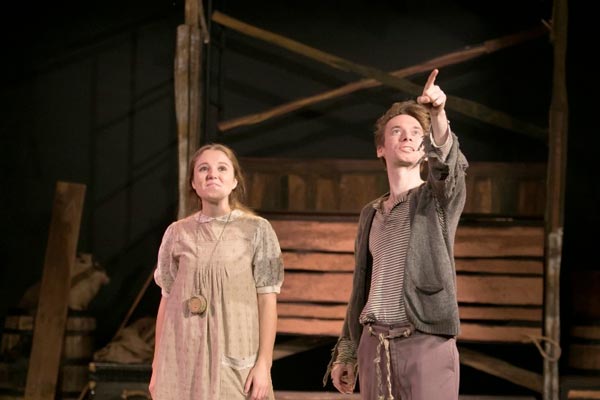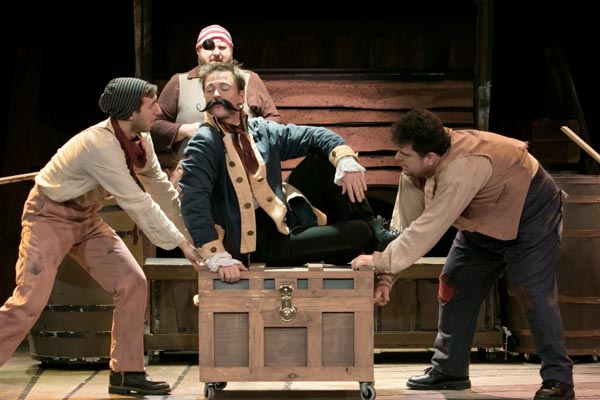 The play is cleverly directed by Stephen L. Fredericks, The Growing Stage's Executive Director. The cast is strong on the musical numbers, which can be attributed to the effective musical direction of Stephen Fox. Jillian Petrie does a fine job with lively and energetic choreography. 
Fourth graders, Delaney and Roisin, were giggling and taking in the humor throughout the performance. When asked during intermission what they enjoy most, Delaney reveals that she likes the funny character of Black Stache. Roisin states that she loves Molly because, "She is kind and can do anything with the star dust." Clearly, it is a family-friendly and fun event for kids and parents who are eager to use their imaginations!
For those of you not familiar with the Historic Palace Theatre, it has a rich and vibrant history of its own. Built in 1919, the theatre has been a noteworthy entertainment venue for over 50 years. 
According to the Growing Stage's website, the theatre first began showing silent movies and vaudeville shows, and it was later used for community events. In the mid-1930's, actors of the day — Celeste Holm, Gale Sondergaard, and Bert Lytell — performed as a troupe first here and then later on the Great White Way.
The Growing Stage purchased the Palace in 1995 and has worked vigorously on the building's restoration, raising and re-investing over $2 million in the project. 
The facility is listed on the National Registers of Historic Places. It can fully seat 240 patrons and the balcony and art gallery is adorned with beautiful murals painstakingly completed by Perry Arthur Kroeger, company artist-in-resident.
Peter and the Star Catcher runs through October 23 and performances are Fridays at 7:30 and Saturdays and Sundays at 4:00. The upcoming season includes a Halloween Magic Show starring Morley the Magician and the ever-popular A Christmas Carol, the musical running November 18-December 18. For tickets or more information go to www.growingstage.com. 
PHOTOS BY Jerry Dalia
For more by Shelley Bromberg, visit MsBrom.Com