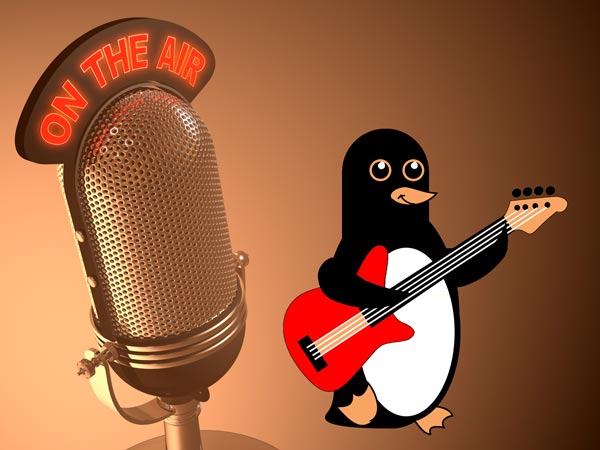 Testing is over! We're ready to announce the launch of AsburyMusic.com - our online radio station. It's unlike any other station and one that represents what we're trying to do with New Jersey Stage.
You may have seen the ads for the station in this magazine or have checked out the station already, but it's ready to take off and here's a closer look at the station and its goals.
The Online Station has 5 goals:
1) To promote artists with a New Jersey connection.  We don't just play the 2 or 3 biggest artists from the Garden State, we play hundreds of artists.
2) To connect the station with New Jersey Stage editorial coverage.  When we play a song by an artist who has been featured in New Jersey Stage, you'll see links to the articles appear on the website.  Likewise, if the artist has an upcoming show in the area, the show listings will appear.
---
The article continues after this ad
---
---
3) To demonstrate that 80s rock and roll is better than its reputation.
4) To play songs that you love in both their original versions and covered in new ways by artists around the world.
5) To introduce listeners to great new artists from around the world.
"There have been radio stations to play nothing but artists from New Jersey and stations who believe NJ music only means Bruce Springsteen and Bon Jovi," said Gary Wien, New Jersey Stage.  "What makes Asbury Music different is that we will play everything from the biggest known stars in New Jersey to artists just starting out, and we play much more than that.  The station blends songs by New Jersey artists with new indie music, classic rock, Americana, 80s rock, and cover songs.  The end result is a mix that flows together so well you won't know who is from New Jersey and who isn't.  You'll just think the songs are great!"
AsburyMusic.com features about 90 new songs each month in its new music playlist, which rotates around a main station playlist of more than 10,000 songs.  The entire playlist is curated by Wien every month.  We don't just add songs because the artists are from New Jersey or because a record label told us to, we add songs we think are good.
You can tune in to the radio station from anywhere in the world with an internet connection or look for Asbury Music on the popular Tune In app on smartphones and in cars.  
Artists interested in submitting songs for airplay consideration should send mp3s (no WAVS) to info@asburymusic.com
New Jersey Stage currently offers several programs during the week, highlighted by Radio Jersey hosted by Lee Mrowicki each weekday from 4:00pm to 7:00pm with the slogan, "all Jersey, all the time."  On Thursday nights, Mrowicki also hosts a one hour program called "Beyond the Palace" which spotlights music from the Jersey Shore.  Look for our interview with Mrowicki online here.
On Friday nights, we have a pair of shows from across the pond.  First is Best of British with Matt Graveling at 8:00pm. Best of British is a weekly radio show that gives the best, British unsigned musicians the recognition and the airplay that they deserve. At 9:00pm, Chris Munday hosts "Sideways With a Badger" -  a bag load of classic tracks from the fifties to the nintes. The concept for the show is simple, it's all about raiding the 20th Century, looking for those tracks that you'd forgotten that you loved and on the way looking at the roots of the music and rock pedigrees that made them possible.
Weekend mornings start off with Sittin' In With The Cat at 9:00am - a show that features interviews with classic rock and pop musicians.  The weekend schedule replays broadcasts of "Sideways With a Badger", "Best of British" and "Beyond the Palace" from 10:00am to 1:00pm.  
More shows are in the works including several based around indie artists, demo songs, and cover tunes.  Starting in August, you'll be able to hear a special New Jersey Stage show that highlights artists in the magazine; a show dedicated to fans of MTV in the 1980s complete with videos of the songs being played; and an all request program. If you have a great idea for a show let us know; we're open to suggestions.
"Why a radio station? Because we don't want to just follow what others do, we want to innovate," explained Wien.  "There are publications who embed songs on their website or create Spotify playlists with their articles.  We wanted to do more.  Our goal is to keep pushing the envelope with the arts and the idea of an online radio station tied into New Jersey Stage was the next logical move."
Asbury Music pays royalties to ASCAP, Sesac, BMI, and SoundExchange.  
For great music you can't hear anywhere else, tune in to Asbury Music - the station that takes pride in the Garden State.
Follow the station on twitter @asburyradio and on facebook @thepenguinrocks