originally published: 11/03/2019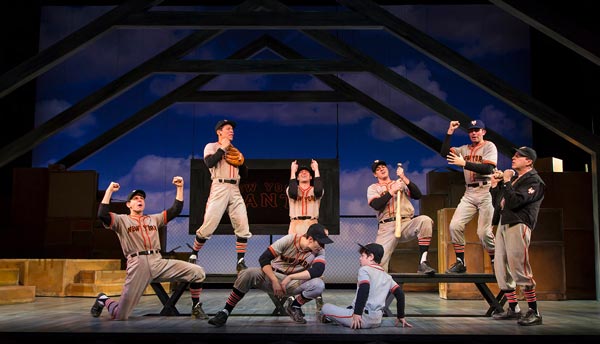 A Review: George Street Playhouse opens its new season and their new home venue with a new musical titled Last Days of Summer. This show is a total heart warmer and one that is sure to be an audience favorite. It is a well told story with appealing characters, some familiar moments in time and fabulous music that reflects the era. The story centers around the idea that the bonds which people lovingly develop between each other stay with them throughout their lifetime and even after death.
Last Days of Summer is based on a bestselling novel of the same name by Steve Kluger. Mr. Kluger also contributes his writing to the song lyrics which uses music by Grammy winner Jason Howland. Tony nominee Jeff Calhoun directs and provides musical staging. Set design is by award winning Beowulf Boritt.
A Touching Story: The story opens in modern day when young Chuck Margolis (Gilberto Moretti-Hamilton) innocently opens a box in the attic to find letters and memorabilia of his father's days growing up. The question of why his father, sportswriter Joe Margolis (Danny Binstock), isn't covering Charlie Banks Day leads him to a discovery inside the box that his father finds. Joe begins to reflect back to his days as a 12-year-old child. He recalls when he and his friend Craig (Parker Weathersbee) wrote letters to one of the Brooklyn NY Giants, Charlie Banks, in attempts to meet him.
At this point, the scene shifts back to 1940s Brooklyn and remains mainly in that time period as grown up Joe Margolis remains on the side of the stage and watches. There is a feeling that he is lamenting the past as the young Joey Margolis (Julian Emile Lerner) writes letter after letter to meet Charlie Banks (Bobby Conte Thornton). He comes up with lots of illnesses to try to work his way into Charlie's heart. Charlie stands his ground and sees this as a crazy kid trying to get to meet him. It's only after Joey contacts Charlie's girlfriend, Hazel (Teal Wicks) that Charlie consents to meet him.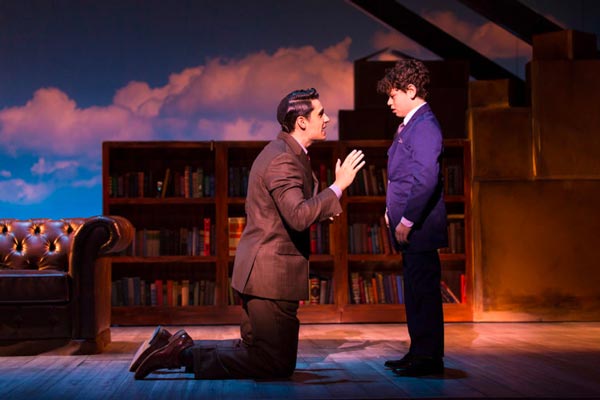 It turns out that Joey is dealing with a rejection from his own father. The father left the family and now he tells his son Joey that he will not be at his upcoming bar mitzvah.  As Charlies eventually learns why Joey has been seeking him out, he softens and the two become attached. He becomes a father figure to the young boy. Joey learns that Charlie is holding back on a lot of sentimental attachments. He also finds out Charlie had a brother who died at an early age. The reasons for the death and the effect on Charlie become clearer towards the end of the play.
---
The article continues after this ad
---
---
As the connection between the Joey and Charlie develops, signs of the start of World War II appear. Joey's friend Craig leaves Brooklyn with his family to live out west and later turns up in an internment camp for Japanese Americans. The sadness of this moment brings the war closer to home for all.
Charlie and Hazel are married as he is sent off to the war. His friend Stuke (Will Burton) from the baseball team is in his platoon and their connection is solid. But Stuke is sent out on active fighting duty as Charlie is assigned to desk duties. Charlie performs heroic actions and he pays with his life.
As the scene shifts back to present day, Joe Margolis as a grown up learns to make peace with his feelings of loss when a letter written by Charlie is found in the box. As he reads the contents, he is comforted when he realized the bond he and Charlie formed years ago still exists.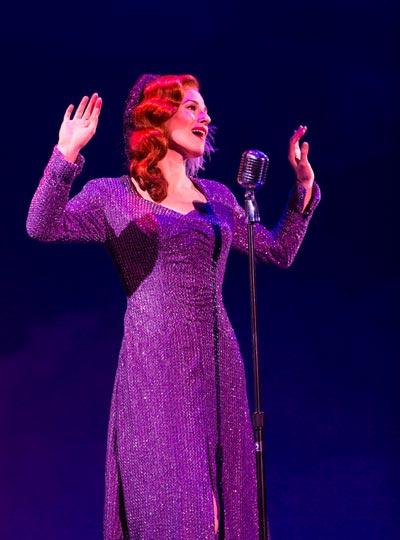 Songs Enhance the Show: Last Days of Summer is beautifully enhanced by the songs and musical numbers. The melodies are absolutely delicious in this show as they take on the sounds and feel of jazz and the big band era. Listen closely to the lyrics as they bring out important pieces of the emotions being portrayed.
There are several songs where dancing takes center stage and they are a joy to watch. One of the standouts of the show is in the second act where "You've Got To Be Real" is performed by Stuke and Joey and back up dancers. It is here where Stuke, who never has a girlfriend but instead relies on pinup girls to suffice, gives evidence that he is gay. But in keeping with that 1940's time period, that point is made in this subtle way. "You'll Never Have to Say Good-bye" is introduced in the first act by Charlie and then brought back as a reprise to close the show featuring Charlie and Joe with the entire ensemble. Teal Wicks is a standout in fine voice as she plays a singer. She sings several songs that knock your socks off especially her solo in "Don't Believe in Romance."
A Show that has Good Appeal: At times you find a show that appeals to you for a number reasons. This is one of those shows. It is a new production and with that comes things that still need changing. They are few and far between because the basic story is solid and very appealing. The music is catchy. You won't be sitting still; you'll want to get up at times and do a little ballroom style dancing.
The characters are people you would want to meet. And the actors do a phenomenal job. Can't close without mentioning the amazing performances of young Julian Emile Lerner as Joey or Bobby Conte Thornton as Charlie Banks and all that they bring to the appeal of this show. All of the young actors are just superb in their roles. This is a big cast, but one that plays their parts so well.
This show is bound to have a future after it leaves George Street Playhouse. It will have a life either on regional stages or dare to say it, Broadway? In any case, don't miss it while it is still conveniently at the New Brunswick Performing Arts Center, 11 Livingston Avenue. Last Days of Summer runs a little over 2 hours with one intermission and it plays through Nov. 10, 2019.
For tickets or more information, contact George Street Playhouse on their website at https://georgestreetplayhouse.org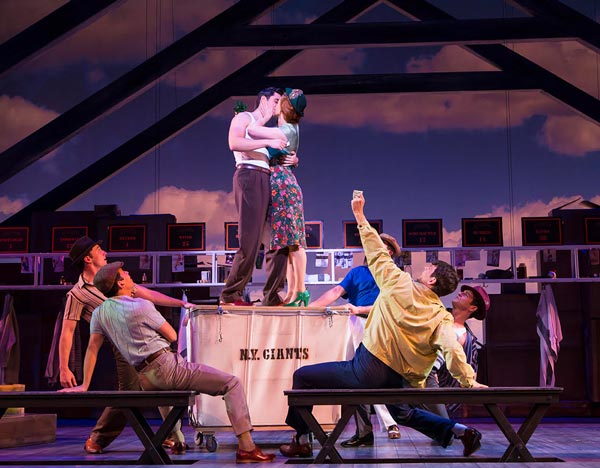 ALL PHOTOS © T Charles Erickson Photography  
---
Let's Go to the Theater helps people learn more about about live theater and develop appreciation for this art form. Karen M. Nowosad is the founder of the site. The enjoyment Karen gets from going to the theater is something she wants to share with others.
---