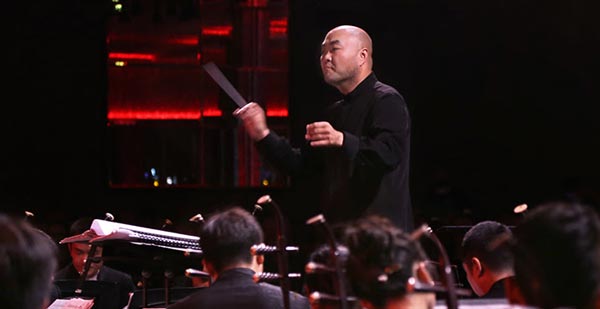 (NEWARK, NJ) -- New Jersey Performing Arts Center (NJPAC) presents China National Traditional Orchestra on Tuesday, January 29 at 7:30pm.  The acclaimed orchestra arrives with this immersive musical drama that tells the epic story of Chinese monk Xuanzang (602-664), who traveled the Silk Road across China on a pilgrimage to India.
Part of China Arts & Entertainment Group's Image China cultural exchange initiative, Xuanzang's Pilgrimage explores the diverse yet connected cultures found along the legendary Silk Road. This sweeping presentation combines music from China's Han, Uyghur, Kazak, Tajik and other ethnic groups, and features exotic instruments such as the zither, Chinese harp, dulcimer and eagle flute. Xuanzang's Pilgrimage is a truly spectacular production, featuring elaborate costumes, multimedia imagery, and over 100 performers.
The China National Traditional Orchestra was founded in Beijing in 1960. Comprised of an orchestra of traditional instruments as well as a chorus, the ensemble highlights traditional Chinese musical themes while incorporating modern technology, promoting China's musical heritage by touring internationally with a repertoire of both traditional and new works. This event is presented at NJPAC by China Arts and Entertainment Group.
NJPAC is located at One Center Street in Newark, New Jersey.
---