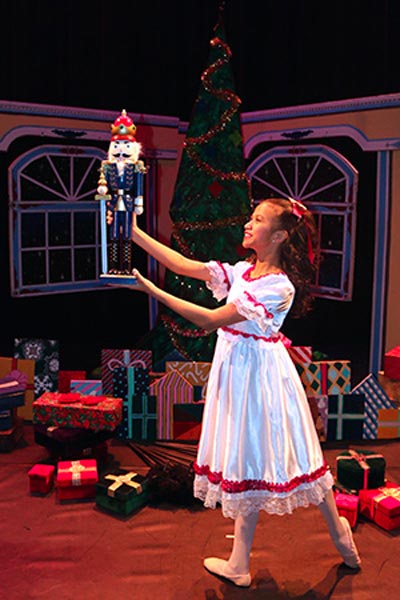 (WEST WINDSOR, NJ) -- Holiday fun is on the schedule at Mercer County Community College's (MCCC's) Kelsey Theatre with two special events in December: Dance Connection's family version of "The Nutcracker" ballet December 14 to 16 and an interactive live radio show, "Snow Day," presented by MPOnstage December 22.
Kelsey Theatre is located on the college's West Windsor Campus, 1200 Old Trenton Road. The theater is collecting new, unwrapped toys during performances of "The Nutcracker" for donation to HomeFront in Lawrenceville. A collection box is located in the Kelsey Theatre lobby.
Even the youngest theater goers will embrace the wonder of "The Nutcracker," a fully-narrated, one-hour performance set to the famous Tchaikovsky score. Join Clara, the Nutcracker and the Sugar Plum Fairy as dolls and sweets come to life, mice and toy soldiers do battle, and snowflakes dance in a snow covered forest. The large cast is composed almost entirely of children and teens in a production that includes beautiful costumes and scenery full of warmth and wonder.
At the conclusion of the show, families are invited on stage to meet their favorite characters, who will be available to sign autographs. Performances take place Friday, December 14 at 7:00pm; Saturday, December 15 at 1:00pm and 4:00pm; and Sunday, December 16 at 1:00pm and 4:00pm. Dance Connection is based in Hillsborough under the direction of David Kieffer. Tickets for "The Nutcracker" are $16 for adults, and $14 for seniors and children, and may be purchased online here. 
Completing the holiday festivities at Kelsey Theatre is "Snow Day." MPOnstage's interactive, wholly original live radio show tells a whimsical winter story Saturday, December 22 at 2:00pm and 4:00pm. 
---
The article continues after this ad
---
---
What happens when school is closed because of the weather? Lots of fun in the snow and hot chocolate afterward, of course! Written by award-winning director Diana Gilman Maurer and author Lyndsey Rose Harper, "Snow Day" will give the audience an unforgettable experience of how a radio show is made and presented – including participation by audience volunteers as impromptu Foley artists and voice actors. Families will watch entertainment professionals create sound effects by using everyday objects, learn about unique holiday traditions, and unite with the community to celebrate this wonderfully diverse season. 
"Snow Day" is a guaranteed good time for the whole family. Tickets are $12 for adults and $10 for seniors and children, and may be purchased online here.   
Tickets for both shows may also be purchased by calling the Kelsey Box Office at 609-570-3333. Kelsey Theatre is wheelchair accessible. Free parking is available next to the theater. For more information or to request a printed copy of this year's brochure, call the Box Office. The Kelsey Theatre is located at 1200 Old Trenton Road in West Windsor, New Jersey.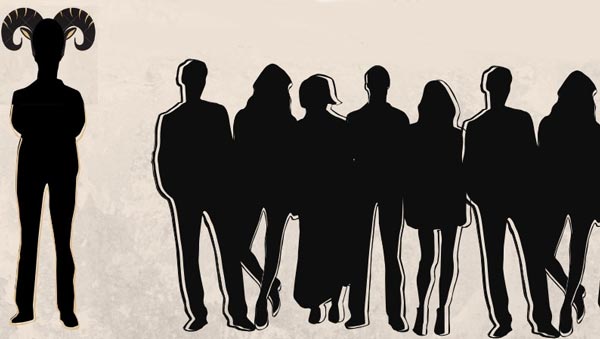 Rise of the Goatman
Theater For The New City presents Beltsville/Rockville, Part 1: Rise of the Goatman, an original play by Englewood resident Matt Okin (Artistic Director of Black Box Studios), from December 27 through January 13. In this pseudo-Southern Gothic dark comedy, a vibrant group of teens from two very different suburban neighborhoods clash over class differences, drugs, and sex - and the existence of the legendary 'Goatman' in 1986. Cut to 2013, and the adolescent kids of those very same teens are struggling to make sense of their family histories - and the same "mythological" creature - that could be holding them back in life.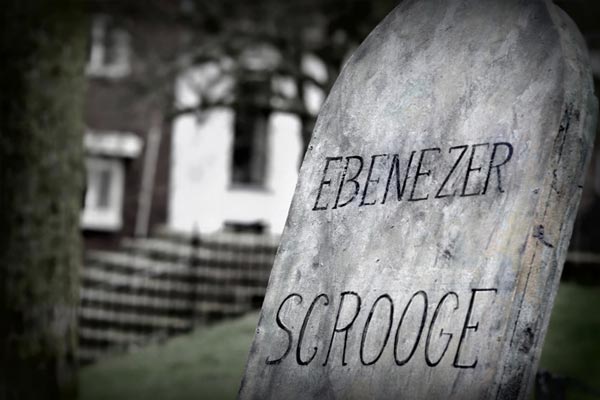 An Actor's Carol
There's something absolutely wonderful about A Christmas Carol, the holiday classic penned by Charles Dickens in 1843.  The story has been told in countless films, plays, and cartoons.  It is performed on stages around the world towards the end of every season and is universally loved.  But imagine being one of the many actors of a certain age who get typecast as Scrooge and are forced to relive that nightmarish night over and over again each year.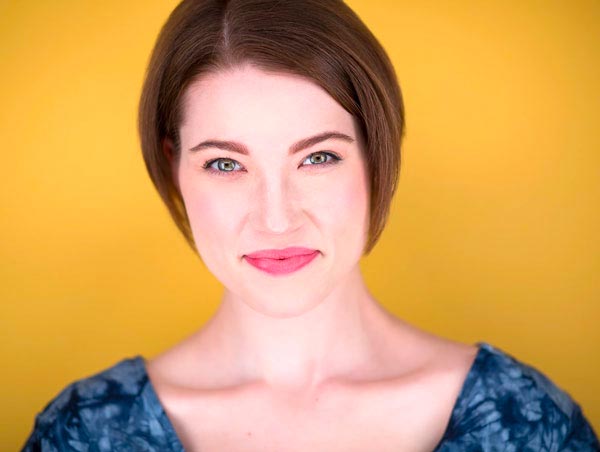 "The Spitfire Grill" and Caitlin Geisser Return To Their Roots
"I saw something in her that you rarely come across," recalled Ted Wioncek III, Artistic Director at Eagle Theatre in Hammonton. "She's more than wise beyond her years; I believe she's going to be a game-changer and a trendsetter for this art form."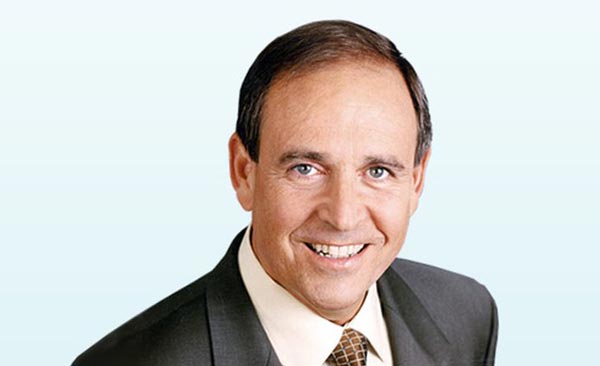 Playwright Walter Anderson Talks About "The Trial Of Donna Caine"
​​​​​​​The political climate in the United States—with its right and left, red and blue, conservative and liberal—prompts this question: Is reconciliation possible?