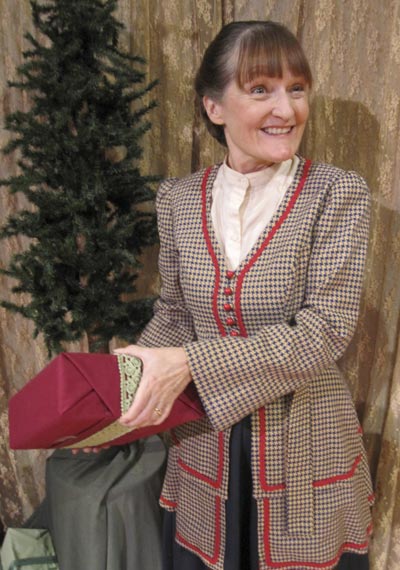 (CAPE MAY, NJ) -- "One dollar and eighty-seven cents. That's all I have, and tomorrow is Christmas," sighed Della in "The Gift of the Magi," just one of the O. Henry stories adapted and performed by Gayle Stahlhuth, who brings to life thirty-plus characters in her memorized, unique tour-de-force storytelling style. For seven times only, the award-winning Equity professional East Lynne Theater Company will present "O. Henry's Christmas Tales."  With the exception of "Gift of the Magi," these stories have never been performed before by Stahlhuth. Performances take place on Friday and Saturday, November 23 and 24, Sunday, December 2, Thursday through Saturday, December 6 – 8, all at 8:00 p.m. with a 2:00 p.m. matinee on Saturday, December 8.
"There are just as many real Christmas stories as ever, if we would only dig 'em up," wrote O. Henry in his "Unfinished Christmas Story," published posthumously in 1919. 
Stahlhuth has been "digging up" and adapting American Christmas stories for Cape May audiences since 2005, performing works by Louisa May Alcott, Zona Gale, L. Frank Baum, Mark Twain, and Mary Wilkins Freeman.  She has been praised by reviewers and audience alike for quickly shifting from one character to another with the flick of a wrist, the bend of the waist, the turn of the head, and a change in voice, bringing thirty different characters to life in one performance.
The O. Henry selections this year all take place in Manhattan and have to so with an exact amount of money.  Della needs to buy a Christmas present for her husband, and only has $1.87.  A kindly old gent spends $1.30 on dinner for someone he barely knows in "Two Thanksgiving Day Gentlemen."  A millionaire offers $100 to anyone who will return his five-year-old daughter's rag doll in "Compliments of the Season."  Bobby Gillian inherits $1,000 in "One Thousand Dollars," and wonders how to spend it. 
Recently, Stahlhuth received praise from Terry Teachout in his review for "The Wall Street Journal" for her work as director and performer in ELTC's "Arsenic and Old Lace." Since becoming the company's artistic director in 1999, she's produced over 100 shows.  In 2017, she was honored for her years of work in theater by The National Association of Professional Women (NAPW).  Stahlhuth is an Active Member of the Dramatists Guild, SAG-AFTRA, and is in her 46th year as a member of Actors' Equity Association.
---
The article continues after this ad
---
---
"O. Henry's Christmas Tales" performs on Friday and Saturday, Nov. 23 and 24, Sunday, Dec. 2, Thursday through Saturday, Dec. 6 – 8, all at 8:00 p.m. with a 2:00 p.m. matinee on Saturday, Dec. 8. The location is The First Presbyterian Church, 500 Hughes St. in Cape May, where the company is in residence. As usual with ELTC's Christmas shows, the company reduces its regular ticket price as an early holiday gift to its audience. Tickets are $28 for general admission; $20 for full-time students and military (active, retired, veteran), and as always with ELTC productions, those ages twelve and under are free when accompanied by parents or guardians.
The Dinner-and-an-ELTC-Show-Package continues with Aleathea's Restaurant, The Washington Inn, and The Blue Rose.  Other restaurants have closed for the season.  
Season tickets for 2019 are available and make a great Christmas present! Price is only $90 for four shows, if purchased by March 31, and tickets may be used in any way at any time. For information and reservations, call East Lynne at 884-5898 or visit EastLynneTheater.org.
ELTC's season would not be possible without Season Partners Curran's Wealth Management, Aleathea's Restaurant, The Henry Sawyer Inn, and The Washington Inn, and the NJ State Council on the Arts/Dept. of State, a Partner Agency of the National Endowment for the Arts, and the generosity of many patrons.
PHOTO: Storyteller Gayle Stahlhuth performs East Lynne Theater Company's "O. Henry's Christmas Tales." Photo credit: Lee O'Connor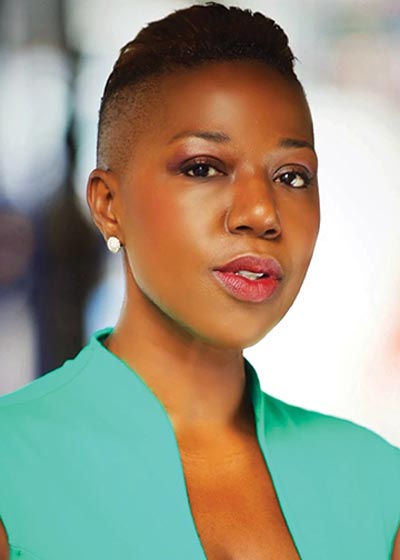 Laiona Michelle Talks About "Little Girl Blue: The Nina Simone Musical"
This might be the right time for Nina Simone—15 years after her death. That's what Laiona Michelle thinks, and, in a way, Michelle will be testing that idea by bringing the singer-activist to life in a world-premiere musical show at George Street Playhouse. Michelle wrote the show—"Little Girl Blue: The Nina Simone Musical"—and she will appear in the title role at the New Brunswick theater from January 29 through February 24.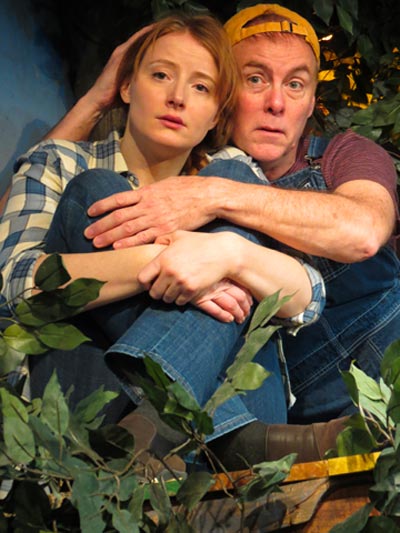 It's "Apple Season" at NJ Rep
Every family has stories. Some are funny. Some are sweet. Some are sad. And some are never shared. Those are often the most powerful.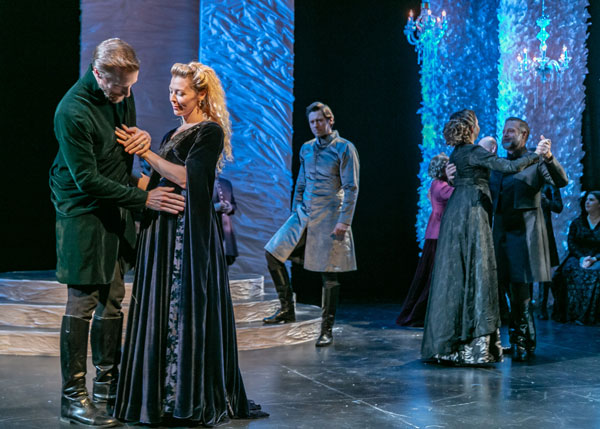 PHOTOS from "The Winter's Tale" at Shakespeare Theatre of New Jersey
(MADISON, NJ) -- The Shakespeare Theatre of New Jersey's concludes its 56th season with its sixth and final Main Stage production, The Winter's Tale. Last seen at The Shakespeare Theatre in 2008, Artistic Director Bonnie J. Monte directs this production of Shakespeare's tragicomedic romance. Veteran company members Jacqueline Antaramian, Jon Barker, Erin Partin, John Keabler, Raphael Nash Thompson,Seamus Mulcahy, Patrick Toon, and Ames Adamson are among a cast of 20 actors. Performances run now through December 30.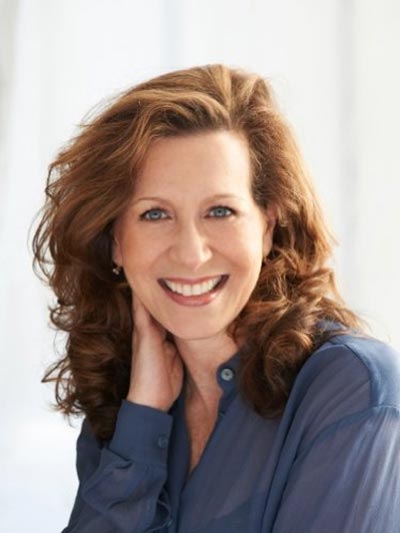 Betsy Aidem Puts A Woman's Touch On George Street Playhouse's "A Doll's House, Part 2"
Betsy Aidem is a veteran actress you might have seen on Broadway. Or maybe on an episode of "Law & Order: SVU." Or maybe on the big screen last year in "The Greatest Showman." But over the next few weeks in New Brunswick, Aidem is adding a brand-new section to her résumé — by helming a sequel (of sorts) to a classic play that's more than 100 years old.