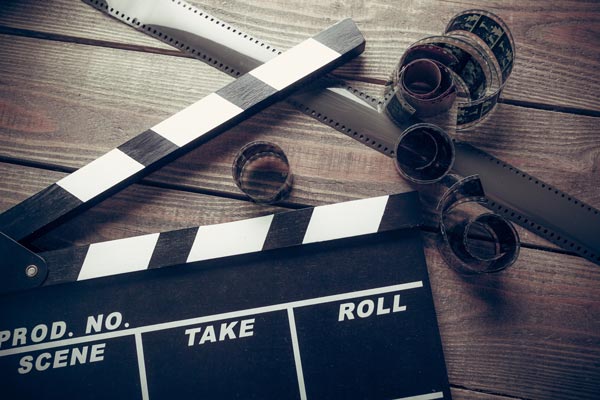 The New Jersey Film Festival Spring 2017 runs January 28 through March 3.  All films screened as part of the New Jersey Film Festival are NJ or Area Premieres.  Screenings take place on the Rutgers University campus in New Brunswick.  Two Free Screenings will be held February 17 and March 3.  Free Parking in Rutgers University lots near the screening space 
Full festival schedule and information available at www.njfilmfest.com -- here is a look at the films screening January 28 through Feburary 10.
---
New Jersey Film Festival - Saturday, January 28 at 7:00pm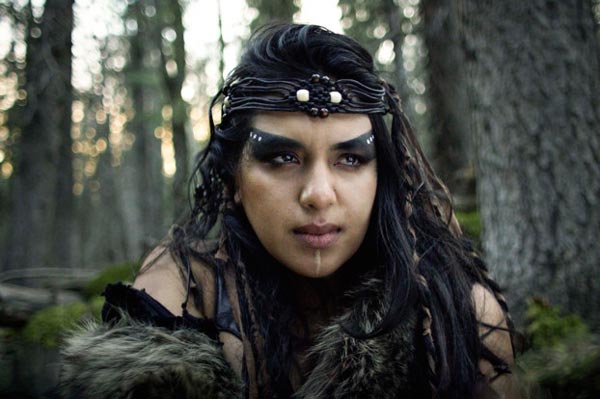 Knights of New Jersey - Michael Hadley (Montclair, NJ)

Knights of New Jersey is a comedic, behind-the-scenes look at a troupe of Renaissance Faire actors and the passions, aspirations, and petty humiliations that arise as they attempt to bring their vision to life.  2016; 22 min.

Click here for our feature on this film from a previous issue.
The Northlander - Benjamin Ross Hayden (Calgary, Canada)

It is the year 2961, a time after humanity, when nature has reclaimed the land. A hunter named Cygnus is called to voyage across the treacherous landscape to defend his people.  2016; 97 min.

Click here for our story on this film.
---
New Jersey Film Festival - Sunday, January 29 at 7:00pm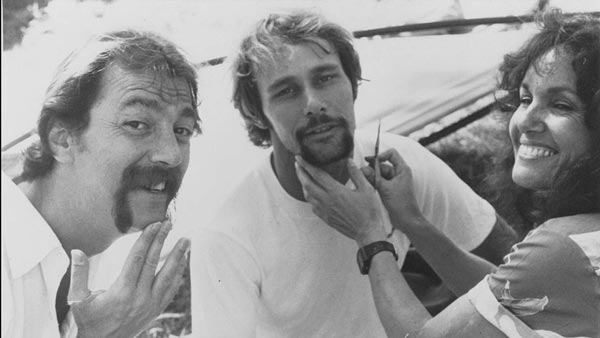 Cavities - Michael Chan (Los Angeles, CA)

A troubled 16-year-old reconnects with his mother after he returns home unexpectedly. 2016; 25 min.
---
The article continues after this ad
---
---
Art of the Prank - Andrea Marini (Winter Park, FL)

Joey Skaggs is both an artist and a professional prankster.  As this documentary follows his escapades, it offers a simultaneously funny and very alarming look at the propaganda and disinformation fed to the unsuspecting public every day by the mainstream media.  Skaggs' work is as relevant today--if not more so--as it was when he launched his artistic hoaxes 50 years ago. Audiences are inspired to question the very core of their beliefs. 2016; 82 min. Click here for our story on this film.
---
New Jersey Film Festival - Thursday, February 2 at 6:00pm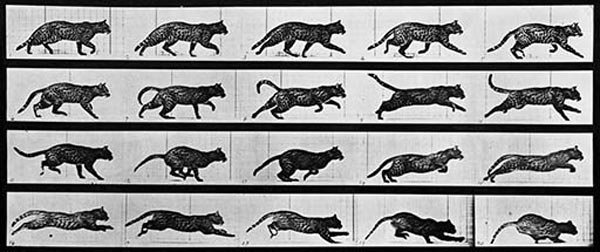 Eadweard Muybridge, Zoopraxographer  - Thom Anderson, Fay Anderson, Morgan Fisher

A brilliant, innovative film about the origins of cinema and its most famed forefather, Eadweard Muybridge. Over the course of a decade, filmmaker Thom Andersen animated Muybridge's landmark photographic studies of humans and animals in motion. Interpolated with these incredible sequences are biographical sections detailing Muybridge's personal and professional struggles.
Drawing a contrast between Muybridge's reclusive lifestyle and the explosive public birth of cinema, Eadweard Muybridge is both a film about cinematic history and a work of art in itself. 1975; 60 min.  With commentary by Festival Director Albert G. Nigrin.  
---
New Jersey Film Festival - Friday, February 3 at 7:00pm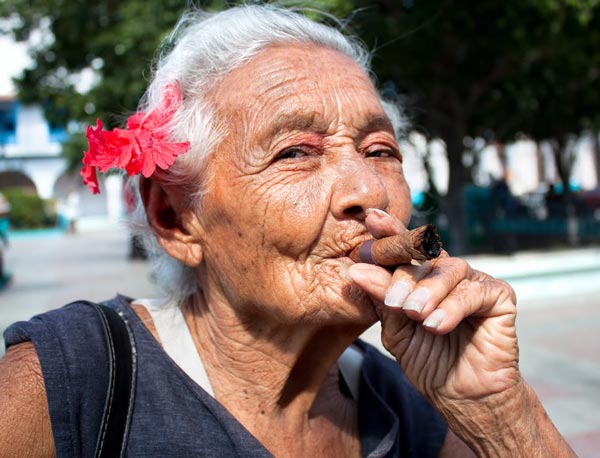 Solo - Matthew Puccini (Brooklyn, NY)

This short film follows Clay, a young Appalachian teenager who quietly slips out of his small town one morning. As Clay and his younger brother, Lewis, spend the day journeying along the back roads of their hometown, the larger mystery of where they're going - and why they're going there - becomes heartbreakingly clear. 2016; 17 min.
Craving Cuba - Zuzelin Martin Lynch (San Anselmo, CA)

This multi-generational bilingual documentary film is about Cuban-Americans and their complicated relationship with Cuba. The film follows a Cuban-American woman seeking to understand her true identity. . This is an American story, one that focuses through the Cuban-American lens in a time when the whole world is obsessed with Cuba. 2016; 65 min. 
---
New Jersey Film Festival - Saturday, February 4 at 7:00pm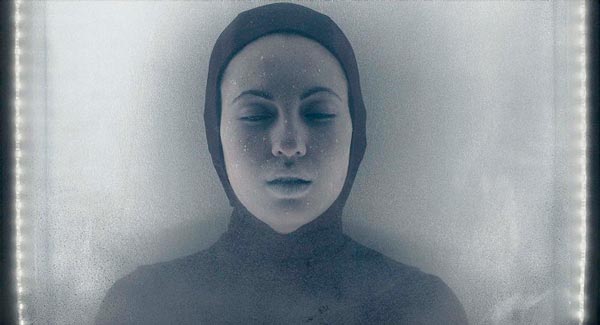 Doggie - Charles de Agustin (Princeton Junction, NJ)

A teenager can't find his precious bag, so he forces two strangers to help him out. 2016; 10 min.
Schizophrenia - Yuri Muraoka (Tokyo, Japan)

In this intriguing experimental film, the filmmaker delves into his obsession with odd-numbers, which torments him in his daily life. In Japanese, subtitled. 2016; 10 min.
Gelo - Luis & Gonçalo Galvão Teles (Lisbon, Portugal)

In this futuristic feature film, hearts still beat loudly in worlds made of ice. Born from the DNA of a frozen Ice-Age corpse, Catarina grows up incarcerated in an isolated palace, subject to experiments conducted by a FUTURE LIFE investigator. 2015; 105 min.
---
New Jersey Film Festival - Saturday, February 11 at 7:00pm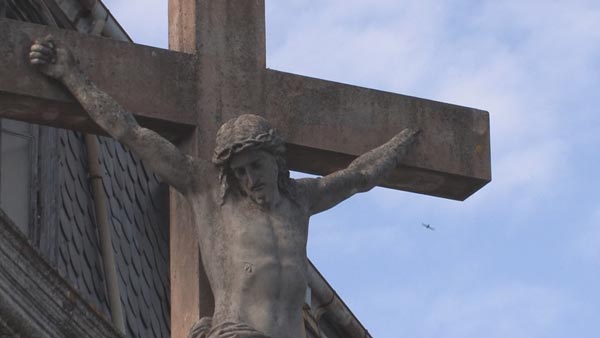 St. Louis Cemetery Number One - Lewis Goldstein (Cranford, NJ) Documenting a storied cemetary in America. 2016. 18 min.
The Sara Spencer Washington Story - Royston Scott (New York, NY) Inspiring documentary about the life of a young black woman, who became a huge success in 1920s Atlantic City.  2016; 28 min.
…With God Against Man… - Seymon Pinkahasov (Brooklyn, NY) A must-see documentary about the untold heroism of Sousa Mendes.  As refugees began to flee into the South of France, where he was stationed, his government ordered him not to give visas to Jews or to anyone else from countries under German occupation. Mendes decided to act against the wishes of his government, and to help over 30,000 people to avoid certain death.   2017; 47 min.
---
New Jersey Film Festival - Sunday, February 12 at 7:00pm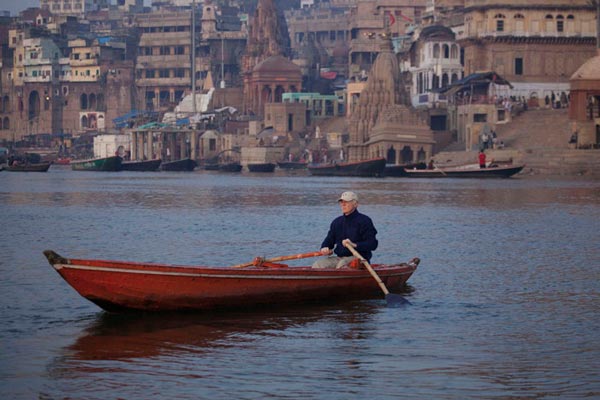 Bad Tidings - Daniel Natale (Red Bank, NJ)

What would you do if your town was sinking? This timely documentary is set in Sea Bright, a New Jersey town that faces the grim reality of climate change.  2016; 49 min.
River Blue: Can Fashion Save the Planet?- David McIlvride and Roger Williams (Vancouver, Canada)

The filmmakers follow Mark Angelo, an advocate for the world's rivers, as he journeys through pristine and polluted waterways, to expose a deeply disturbing, and unknown, side of the fashion industry.  Harsh chemical dyes, and the irresponsible disposal of toxic chemical waste, in the manufacturing of our clothing, are destroying rivers world-wide. 2016; 90 min.
---
New Jersey Film Festival - Friday, February 17 at 7:00pm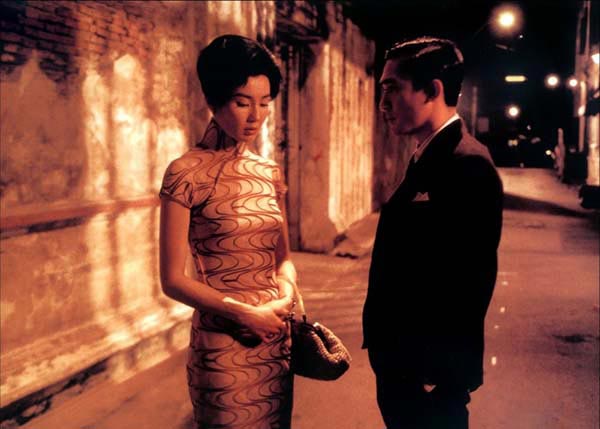 In The Mood For Love - Wong Kar-Wai

A moody period drama about unrequited love that swoons with romantic melancholy. Set in Hong Kong in 1962, the film centers on two young couples who rent adjacent rooms in a crowded tenement. Li-zhen (Maggie Cheung) works as a secretary while her husband's job keeps him away on extended business trips. Across the hall, Chow (Tony Leung Chiu-wai) works as a newspaper editor and is married to a woman who is also frequently out of town. Li-zhen and Chow strike up a cordial -- if tentative -- friendship. It doesn't take long for them to realize that their spouses are sleeping together. Drawn together by shame and anger, Chow and Li-zhen slowly fall in love in spite of their determination to uphold their end of their marital vows. In Cantonese, Subtitled. 2000; 98 min.
---
New Jersey Film Festival - February 18-19 at 7:00pm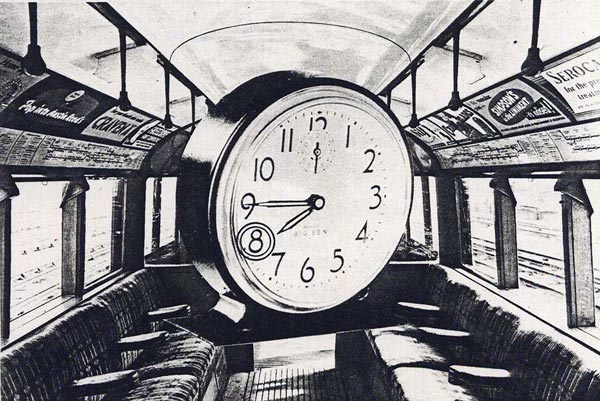 2017 United States Super 8 Film & Digital Video Festival         
View the winning films and digital videos of the International U.S. Super 8 Film + Digital Video Festival, selected by a jury of filmmakers, Rutgers University students, and media professionals. The festival--now in its 29th year—will feature finalist works by independent filmmakers from the United States and around the world. Prize winners will be announced after the screening, in a competition for prizes, along with the Audience Favorite Prize. Approx. 120 min.A complete festival line-up will be listed on the festival website by February 1, 2017.