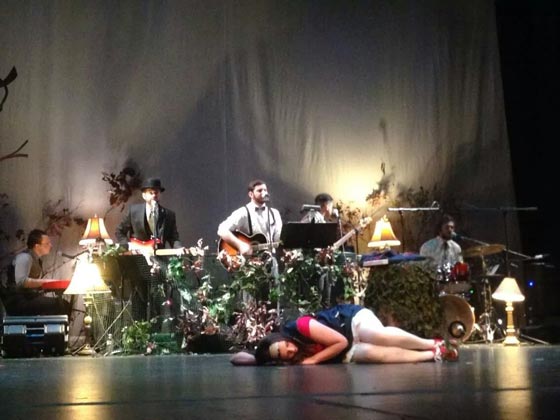 When Hurricane Sandy hit the area, J.D. Wilson and Nicholas Norcia found themselves stuck in a blackout for two weeks. With no power to use computers or watch television, they began writing the script for a play. The two had always been fans of the Jersey band, The Amboys, and were inspired to write a play based on the characters from the band's songs. The end result was a production entitled PL@Y which was first produced in 2013 and is being performed November 21-22 at The Strand in Lakewood, NJ.
"They've always been fans of our music and used our record Led Into The Woods as a spring board for all of this," explained Daniel Effenberger of The Amboys. "They'd take characters from the songs and incorporate them into their story. Then they started using our other albums for more material, and worked those songs into the script. They've created an alternate reality with all of this. It's hilarious, thought provoking, inspiring, and oddly enough family friendly. In a nutshell, PL@Y is a modern day Alice In Wonderland, mixed with themes from The Matrix, in the vision of Pee Wee Herman, sprinkled with bits of....Ahhh yea....you just gotta see it."
Throughout the play, The Amboys perform various songs live on stage, making the experience event more surreal. It's part theatre, part live concert — something unlike anything else you've ever seen.
"The experience was deeply gratifying for sure," said Effenberger, recalling the original production. "We were just extremely flattered that our music had inspired them to write this story. And as we got closer to opening night it turned into this surreal feeling of, whoa, this is really happening. We had a blast."
The Amboys have been in the studio lately recording what was originally intended to be a 3-song EP that has evolved into a full-length album. Effenberger says the band has been compiling a wide assortment of songs over the past two years and realized the songs were working well together. The record is expected to be available early next year.
"The alt-country/americana sound is still a piece of the puzzle, but we've moved into much wider territory," said Effenberger. "The songs have been picked apart and pulled back together and the structures are all over the board, from straight ahead indie-pop, to some things that I think will surprise a lot of people. If you've been an Amboys fan then I think you'll appreciate the progression we've made as a band. And if you've never heard of us, I think this will be a great first impression.
"A tour hasn't been set yet," he continued. "If the album does well and we can get some support through a record company, we'd love to hit the road again in some facet. We're just having fun creating and making albums at this point."
PL@Y is presented by Music is the Medicine Foundation (MITM), which was started a few years back by Daniel Effenberger and his brothers so the band's shows could have a greater impact on the local community. MITM has raised funds for organizations including the Wounded Warrior Project, Memorial Sloan-Kettering Hospital, Juvenile Diabetes Research Foundation, Oceans Of Love, Providence House Women's Shelter, and The Ashley Lauren Foundation.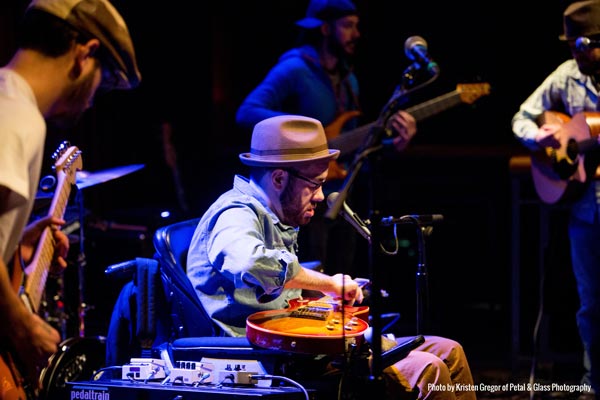 Gooch & the Motion
This New Year's Day will be 15 years to the day that Ryan Nelson's life changed forever.  The Salem County musician crashed his pickup truck head first into a tree, smashing his C7 vertebra, leaving him paralyzed from the neck down.  Doctors told him he died three times on the helicopter ride to the hospital.  He would move on to a second hospital for spinal cord surgery and a third for rehabilitation.  It was there that music literally saved his life by giving him a purpose.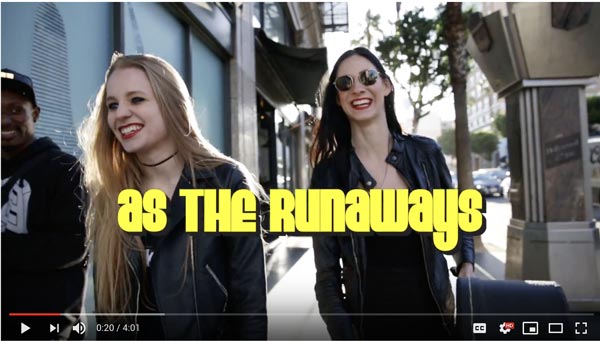 Featured Music Video: "Running Away" by The Weeklings
This month's Featured Music Video of the Month is "Running Away" by The Weeklings.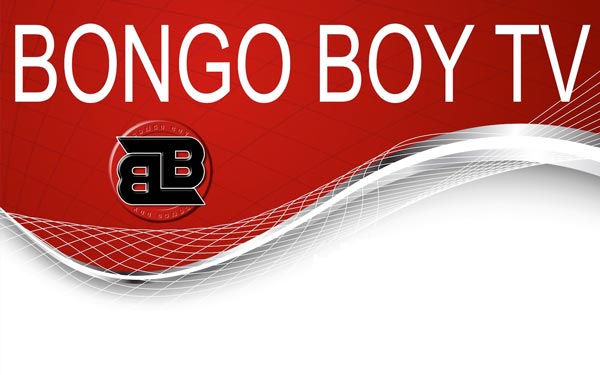 Bongo Boy TV - Issue 53
Each issue of NJ Stage Magazine contains the latest episode of Bongo Boy TV showcasing great music videos from around the world.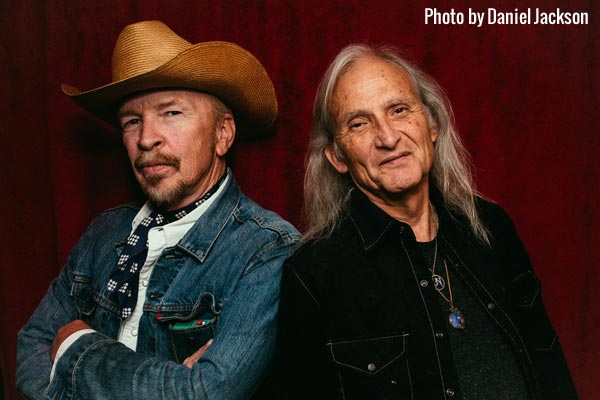 Roots Rock Legends: Dave Alvin & Jimmie Dale Gilmore
"Forty years on the highway, living on dreams and gasoline" That's a line from the wonderful title track of the album  Downey to Lubbock  the first collaboration from Dave Alvin and Jimmie Dale Gilmore.  The longtime friends embarked on a series of acoustic shows in Texas, which were so much fun and well received that they decided to create an album.