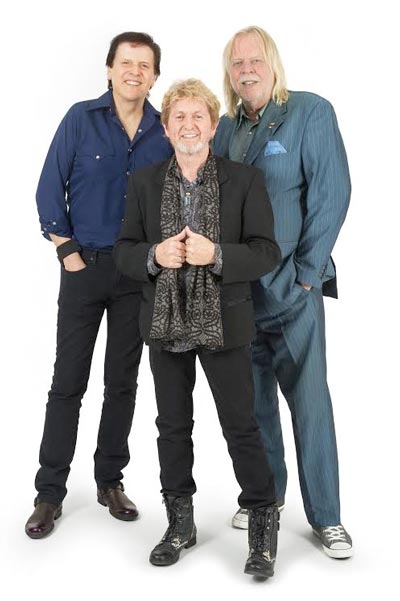 (RED BANK, NJ) -- Rock icons Jon Anderson, Trevor Rabin and Rick Wakeman will officially be known as YES featuring Jon Anderson, Trevor Rabin, Rick Wakeman, which is the name they will use when they head to the historic Count Basie Theatre in Red Bank on October 8th.
"It's very simple," explains band founder and vocalist Jon Anderson. "The fans want it, we want it and it's our right to use the name. YES music is in our DNA!"
The definitive line-up of the greatest progressive rock band ever – Jon Anderson, Trevor Rabin, Rick Wakeman – together again LIVE!  The reviews are in from their recent worldwide tour…
"Every song sounds like a celebration. Every song is uplifting."  - Classic Rock Magazine
---
The article continues after this ad
---
---
"There were multiple 'pinch me' moments throughout the show." - Daily Express
"Yes, These Guys Still Have It: Jon Anderson, Trevor Rabin and Rick Wakeman faithfully delivered the spirit and the essence of the music of the band from which they derived...and they did so in grand style." - Creative Loafing Tampa Bay
"Jon Anderson, Trevor Rabin & Rick Wakeman affirm Yes' musical legacy" – St. Louis Post Dispatch
"There were many standing ovations on the evening, not surprising with the commendable performance put on by these five musicians." - Rock Show Critique
"Truly was a momentous concert. Great song selection, tight performances from everyone, and a little fun at the end…If they're coming to a town near you, DO NOT miss it." - Progarchy
"Can Anderson, Rabin and Wakeman still dazzle? Yes, indeed!" - The (Salt Lake City) Herald Extra
"Sometimes comebacks from beloved musicians can be disappointing; not so this time." - Goldmine Magazine
Since reuniting for a U.S. tour in 2016, YES featuring Jon Anderson, Trevor Rabin, Rick Wakeman have performed sold-out shows in Israel, the UK, Belgium and Holland, and have a Japanese tour scheduled for April. Due to public demand, they return to tour the U.S. again from August 26th through October 11th. In addition to the tour dates, the trio will be recording new material throughout the summer for a projected album release of early 2018. Also upcoming is a DVD that was filmed at the final UK show of their recent European tour (at Manchester Apollo, on March 25th), for release later this year. And to the delight of longtime YES fans, all three were inducted into the Rock and Roll Hall Fame on April 7th.
The most successful prog rock group of all time, YES, was co-founded by Jon Anderson and the late Chris Squire in 1968 and went on to sell millions of units with releases such as Fragile, Close to The Edge, Tales From Topographic Oceans, Going For The One and 90125, as well as embarking on several record-breaking world tours.
Whilst Rick is predominantly associated with the '70s "prog era" of the band (which saw YES become a worldwide stadium headliner) and Trevor associated with the '80s "pop era" of the band (which furthered the band's popularity - including the band's biggest chart success), Jon is the bridge between both factions (as he was a member of both eras). The touring band line-up is completed by two extraordinary musicians - Lee Pomeroy on bass and Louis Molino III on drums – who help to ensure that YES' immaculate artistic legacy remains intact.
Tickets, beginning at $45, will be on sale starting Friday, April 14 at noon through theBASIE.org, phone charge at 732-842-9000 and the Basie box office, located onsite at 99 Monmouth Street, Red Bank.
originally published: 2017-04-10 00:00:00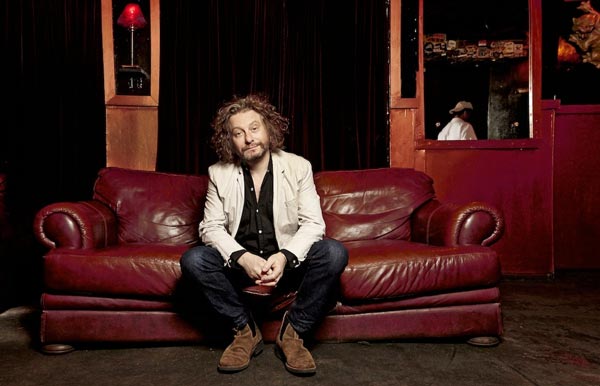 James Maddock To Perform At Benefit For Lizzie Rose Music Room
(TUCKERTON, NJ) -- Singer-songwriter James Maddock will perform at the Lizzie Rose Music Room in Tuckerton on Friday, March 2nd at 7:30pm.  The concert is a benefit for the non-profit listening room that presents a variety of music each month, including blues, jazz, bluegrass, rock, soul, country, and singer-songwriter. Tickets for the benefit concert are $25.00 in advance and $30.00 at the door.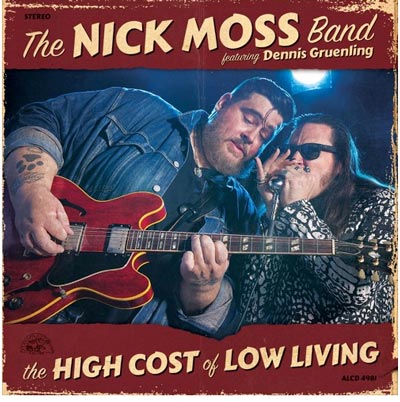 The Nick Moss Band featuring Dennis Gruenling To Celebrate Alligator Records Debut At Roxy & Dukes
(DUNELLEN, NJ) -- Chicago blues group, The Nick Moss Band Featuring Dennis Gruenling, celebrate their Alligator Records debut, The High Cost of Low Living, at Roxy & Dukes Roadhouse on Tuesday, March 13 at 8:00pm. The album is a tour de force of the classic Chicago blues ensemble sound that world class guitarist/vocalist Moss and master harmonicist/vocalist Gruenling know, live and love. Tickets are $10 in advance and $15 at the door.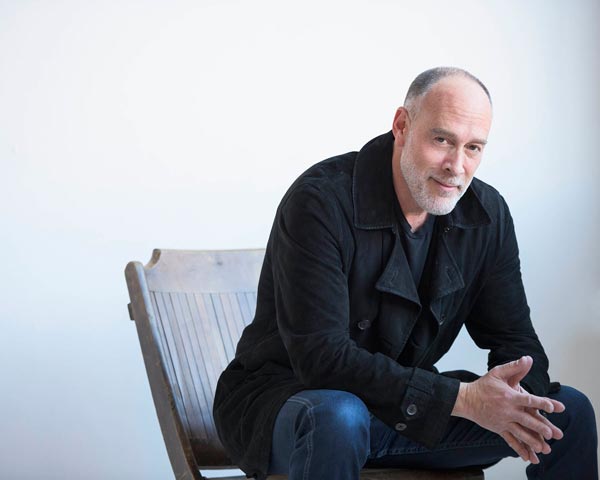 Mayo Presents Marc Cohn with The Blind Boys of Alabama
(MORRISTOWN, NJ) -- Singer-songwriter Marc Cohn, best known for his megahit "Walking in Memphis," performs at Mayo Performing Arts Center on Friday, March 16 at 8:00pm. Joining him onstage will be the revered gospel group, The Blind Boys of Alabama. Tickets range from $29-69.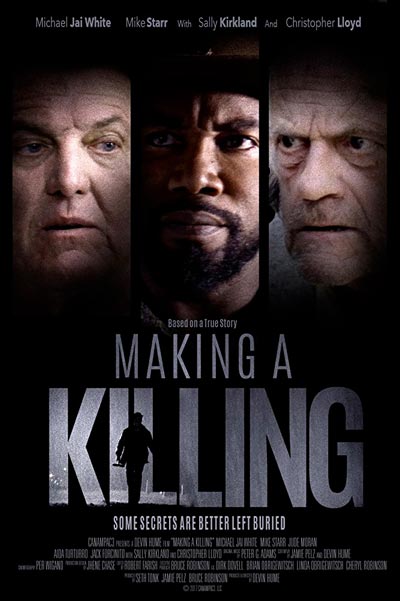 Garden State Film Festival To Present The East Coast Premiere of "Making A Killing"
(ASBURY PARK, NJ) -- The 16th Annual Garden State Film Festival will present the East Coast premiere of "Making A Killing," a new independent feature film from Tinton Falls, New Jersey native Devin Hume (Director/Producer/Co-Writer) and Bruce Robinson (Executive Producer/Producer). Starring Michael Jai White, Mike Starr, Jude Moran, Aida Turturro, New Jersey's Jack Forcinito with Sally Kirkland and Christopher Lloyd, this twisted modern-day crime mystery BASED ON A TRUE STORY, tells the story of three morticians who get caught in a web of greed and deceit, involving buried treasure and a tangled love affair.