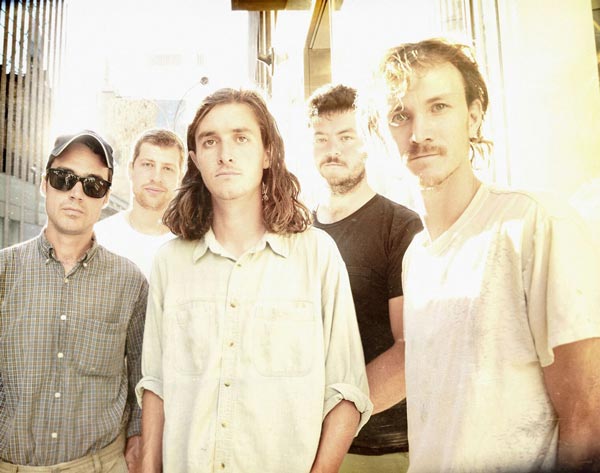 (JERSEY CITY, NJ) -- The Felice Brothers play their distinctive Americana music at White Eagle Hall in Jersey City on December 29 at 8:30pm. Formed in 2006, the Felice Brothers are a Hudson Valley, New York-based folk rock ensemble hailed by the AV Club for a sound at once "timeless, yet tossed-off." Twain opens the night.  
The band started husking in the subways, and went from playing subway stations and Brooklyn Apartments to high-profile gigs, such as Levon Helm's Midnight Ramble in Woodstock, and festivals, including: Mountain Jam, Clearwater Festival, Bonnaroo, Philadelphia Folk Festival and the All Points West Music & Arts Festival.
They've released plenty of music over the past decade, often on their own without a record company, but the new, self-produced album – released by the venerable roots-music label Yep Roc – Life in the Dark was recorded in a garage on an upstate New York farm, observed only by audience of poultry. "The recording is definitely rough around the edges," says James Felice (who engineered the recording and contributed accordion, keyboards and vocals). "It was liberating and really cool to do. It allowed us to untether ourselves from anything and just make music."
Because of makeshift studio set-up, the music they made was necessarily stripped down, emphasizing acoustic instruments and spacious arrangements on songs that showcase the sound of a band playing together live, with echoes in the music of Woody Guthrie, Townes Van Zandt and John Prine. "We tried to make it as simple and folk-based as possible, because we were working with limited resources," says Ian Felice, singer and guitarist. "We wanted to take all the frills out and make it just meat and potatoes."
Though The Felice Brothers often share songwriting duties, the band gravitated toward Ian Felice's songs for Life in the Dark. Along with Shakespeare and the Meat Puppets, Ian Felice absorbed the essence of writers from Anne Sexton to Anne Frank, Raymond Carver to Dr. Seuss, crafting songs with  clear, if unintentional, political undertones. "It's just what was going on when I was writing the songs," Ian Felice says. "It's a pretty politically charged climate right now." The band also includes Josh Rawson on bass and Greg Farley on fiddle. Life in the Dark is more than just classic American music — it's a parable for modern America.
---
The article continues after this ad
---
---
American Songwriter Declares: "the Felice Brothers continue their decade-plus quest of chronicling our crooked national pathologies with quirky humor, slacker indifference and guarded folkie optimism. Never before has the Felice Brothers taken in their country with so much wide-eyed wonder."
Originally constructed in 1910, the newly restored White Eagle Hall is an impressive new venue for arts and entertainment, including concerts, theater, performances and other events in the New York/New Jersey Metropolitan area. White Eagle Hall features complete food & beverage service, with two bars on the mezzanine level and one on the balcony level. The restoration enhanced the intimacy and charm of this historic venue while adding the latest in sound and lighting technology, creating a distinctive and memorable audience experience.
White Eagle Hall is located at 335-337 Newark Avenue in Jersey City, New Jersey.
originally published: 2017-12-05 01:00:00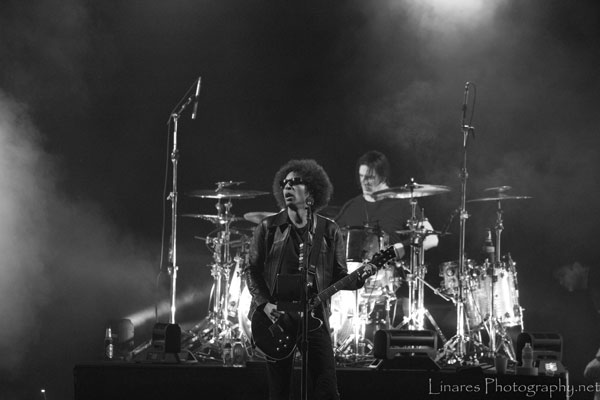 ON THE ROAD: Alice In Chains at Lunatic Luau18 In Virginia Beach
Lunatic Luau18 took place Saturday, May 5th at the Veterans United Home Loans Amphitheater at Virginia Beach, VA.  The festival included performances by Alice in Chains, Stone Sour, Stone Temple Pilots, Bullet For My Valentine, Sevendust, and Tremonti on the Main Stage, and Steel Panther, Popevil, The Sword, Unlocking The Truth, and RVNT on the Side Stage.  Photographer Mischa Linares was on hand to cover the event.  Here are photos of Alice in Chains from the festival.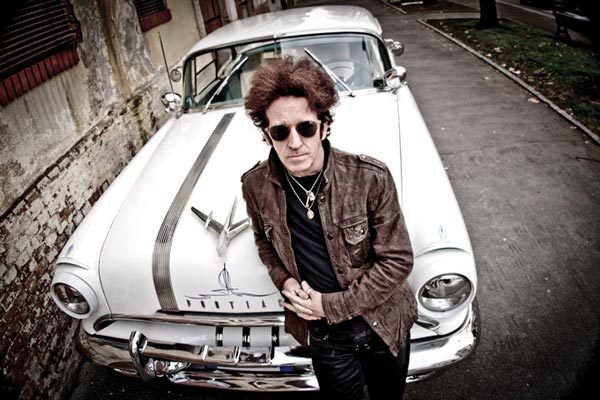 Willie Nile's Birthday Bash To Take Place At House Of Independents
(ASBURY PARK, NJ) -- No stranger to the Jersey Shore, Willie Nile returns to Asbury Park on Saturday, June 9 for a Rock 'N Roll Birthday Bash at House of Independents. He will be supported by local favorites Colossal Street Jam.  Doors are at 7:00pm. Tickets range from $30 to $60.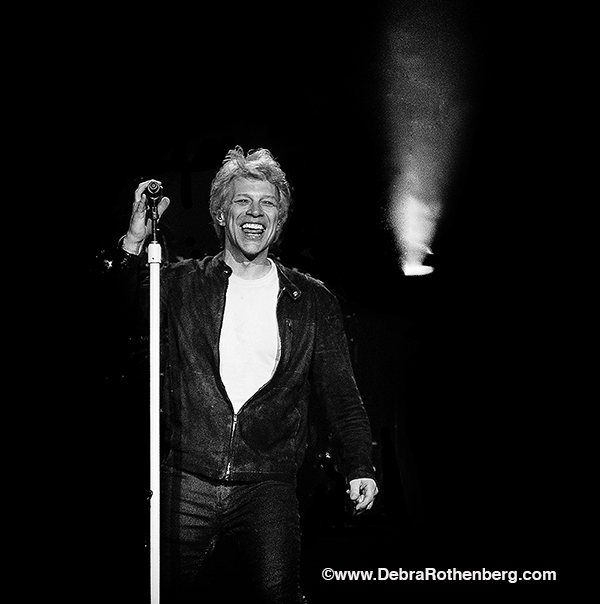 Around NY: Bon Jovi at MSG
(NEW YORK, NY) -- On Wednesday, May 9th, Bon Jovi headlined a sold out show at Madison Square Garden.  Photographer Debra L. Rothenberg was on hand to capture some shots of the newly inducted member of the Rock and Roll Hall of Fame.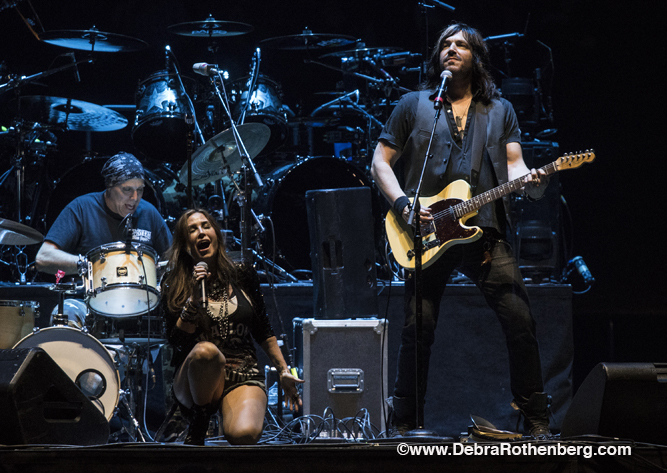 Around NY: Williams Honor At MSG
(NEW YORK, NY) -- On Wednesday, May 9th, Williams Honor - a band born out of the Jersey Shore and Nashville - got the opportunity to open for Bon Jovi at Madison Square Garden.  Photographer Debra L. Rothenberg was on hand to capture the night.