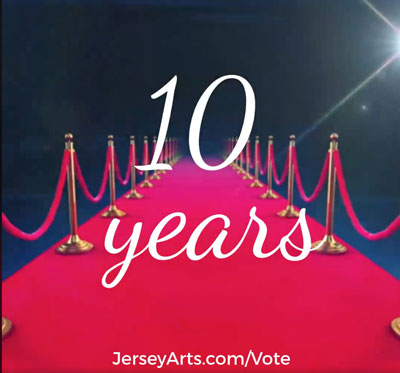 (BURLINGTON, NJ) -—  Voting is underway for the 2018 JerseyArts.com People's Choice Awards, presented by ArtPride New Jersey Foundation and New Jersey State Council on the Arts. Celebrating the extraordinary work of New Jersey's vital, vibrant and diverse arts community for 10 years, the contest invites arts lovers to lend their support for their favorite local cultural organizations by voting at www.JerseyArts.com/Vote. Last year, nearly 18,000 ballots were cast, and even more are expected during this milestone year.
"Fans of the N.J. arts scene are passionate and loyal, and for good reason," said Nick Paleologos, Executive Director of the New Jersey State Council on the Arts. "This program has grown beyond our expectations, and that's a direct result of the distinctive, thriving arts industry in this state offering high-quality experiences all year round."
This year, 11 arts districts and 116 organizations – the greatest number of nominees since the creation of the Awards in 2008 – will compete in 18 categories, including favorite music festival, art gallery, small theatre, ballet company and more. Nominees were determined by those in the Jersey Arts Marketers network, which is made up of hundreds of N.J. arts organizations.
"Our state is rich with cultural and artistic opportunities," said Adam Perle, President & CEO of ArtPride New Jersey, which cosponsors the Discover Jersey Arts program with the New Jersey State Council on the Arts. "The People's Choice Awards provides an opportunity to showcase the abundance of creativity across N.J., celebrating both winners and nominees with spirit and passion."
---
The article continues after this ad
---
---
For a full list of nominees and categories, please visit www.JerseyArts.com/Vote. Public voting runs now through February 20, 2018, and winners will be announced in March. Voters can enter to win a $100 gift card to the nominee of their choice.
JerseyArts.com is the official website of Discover Jersey Arts, a cosponsored project of the ArtPride New Jersey Foundation and New Jersey State Council on the Arts dedicated to increasing the awareness of and participation in the arts in New Jersey. The site features a comprehensive cultural events calendar and arts directory; feature stories on Culture Vultures Arts Weekly and the Jersey Arts Podcast; details on Jersey Arts Membership, including discounts and exclusive member events; an online gallery of New Jersey artists; and other content about the state's cultural community.
The ArtPride New Jersey Foundation is a 501(c)(3) nonprofit organization that promotes the value of the arts to New Jersey's quality of life, education and economic vitality through research and a variety of programs and services. For more information about ArtPride, visit www.ArtPrideNJ.com.
The New Jersey State Council on the Arts, created in 1966, is a division of the NJ Department of State. The Council was established to encourage and foster public interest in the arts; enlarge public and private resources devoted to the arts; promote freedom of expression in the arts; and facilitate the inclusion of art in every public building in New Jersey. The Council receives direct appropriations from the State of New Jersey through a dedicated, renewable Hotel/Motel Occupancy fee, as well as competitive grants from the National Endowment for the Arts. To learn more about the Council, please visit www.artscouncil.nj.gov.
originally published: 2018-01-19 00:00:00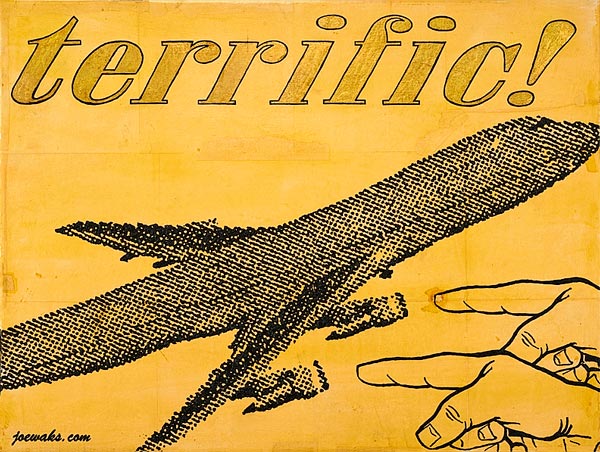 SOPAC's Gallery Hosts Work By Joe Waks
(SOUTH ORANGE , NJ) -- The South Orange Performing Arts Center's Herb and Milly Iris Gallery will host a new exhibit from New Jersey artist Joe Waks featuring mixed-media paintings featuring imagery from a by-gone era that sends the mind spinning into thought-provoking commentary about today's world. Waks' " Kwalité Paintings" show, on display March 5-April 27 contains 17 artistic renderings of juxtaposed images that become social commentary.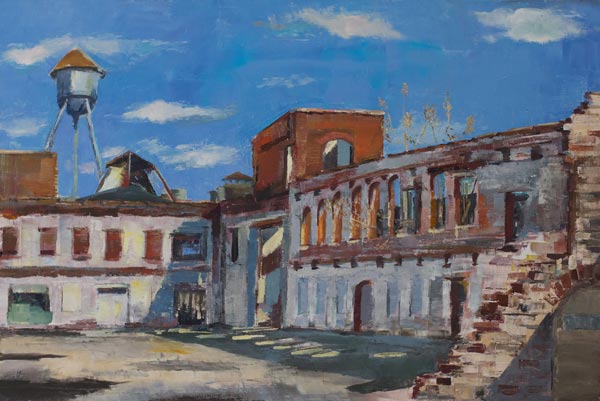 Rider University Art Gallery features works by Suzanne Dinger
(LAWRENCEVILLE, NJ) -- The Rider University Art Gallery will present an exhibit of works by alumna Suzanne Dinger, from Thursday, March 1 through Sunday, April 15. In addition to earning a bachelor's degree from Rider, Dinger received a master's degree in Fine Arts from the Pennsylvania Academy of Fine Arts in Philadelphia. An adjunct member of Rider's faculty, she says, "I'm really excited to have this opportunity to show my work, especially at Rider. I have students that I've taught over the last four years, and fellow faculty members coming. It's an honor to share my work with them and with the school."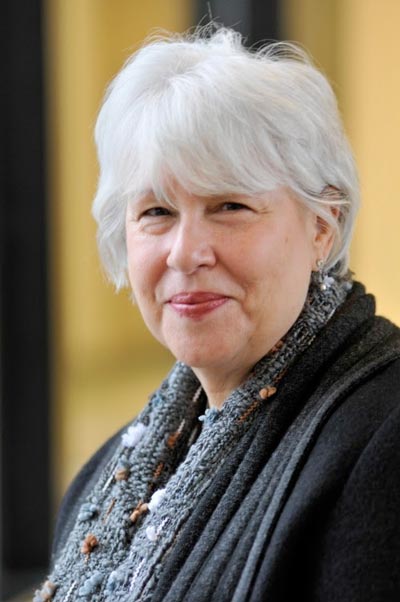 Newark Arts to Celebrate Ellen Lambert: A Champion for Diversity, Philanthropy and The Arts
(NEWARK, NJ) -- Newark Arts will celebrate the outstanding life and career of Ellen Lambert, recently retired Chief Diversity Officer of PSEG, President of PSEG Foundation and Senior Director of Corporate Citizenship and Culture on April 11, 2017 at 15 Washington Street, Newark, NJ.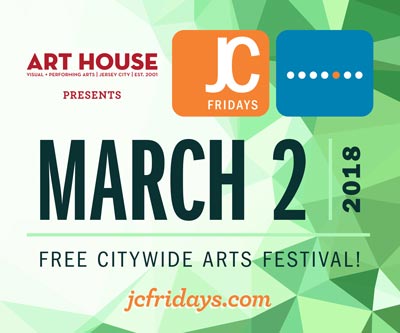 Art House Kicks Off The Spring With A City-Wide, All-Day Celebration of Art & Culture in Jersey City
(JERSEY CITY, NJ) -- Spring is on the way, and Art House's JC Fridays will kick off the season with 20 exciting visual and performing arts events! Come out and celebrate with this city-wide festival on Friday, March 2nd, 2018. Restaurants, galleries, stores, and event spaces throughout Jersey City will showcase a variety of art-related happenings including visual exhibitions, live music, performance acts, educational demonstrations, and more. All events are free and open to the public.