---
Did you know NJ Stage offers FREE Event Listings? Nearly 100,000 listings were viewed in January. Be sure to add your events to our calendar and get your shows noticed!
---
Two River Theater Premieres "El Coqui Espectacular and the Bottle of Doom"
By Jesse & Dave, JerseyArts.com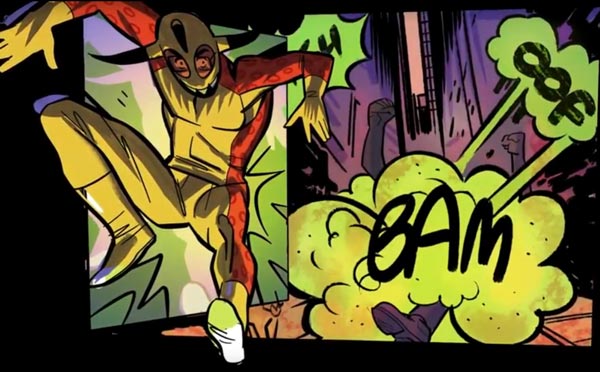 There's a new superhero in town! "El Coquí Espectacular and the Bottle of Doom" is having its world premiere at Two River Theater. Featuring a down-on-his-luck comic book artist, this new play tells a lively story about following your passion and the strong ties of community. Jesse and Dave were at rehearsal in Red Bank to get the scoop from show's creators.
---
About the author: Jesse is a digital content producer living in New York. His work has been seen in Entertainment Weekly, People, The New York Times, Broadway.com, and 92nd Street Y. He is also the editor and founder of Stage Rush. Jesse is also a chicken fried steak connoisseur and loves a good roller coaster. | Dave Tavani is a freelance video story teller and photographer. In addition to contributing to Jersey Arts, Dave works mainly for nonprofit and arts organizations in the Philadelphia area. His recent clients include Visit Philadelphia, The Pew Center for Arts and Heritage, McCarter Theatre Center, Philadelphia Magazine, The Food Trust, Association for Public Art, and the John S. and James L. Knight Foundation. He lives in Philadelphia with his wife and basset hound.


Content provided by

Discover Jersey Arts

, a project of the ArtPride New Jersey Foundation and New Jersey State Council on the Arts.



---
originally published: 2018-01-11 00:00:00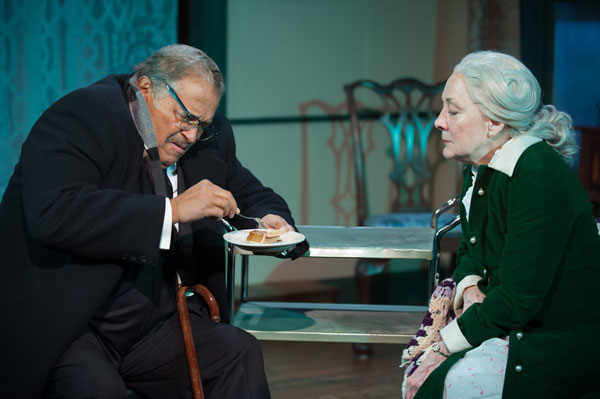 PHOTOS from "Driving Miss Daisy" at Mile Square Theatre
(HOBOKEN, NJ) -- Currently on stage at Mile Square Theatre is Alfred Uhry's powerful masterpiece Driving Miss Daisy. Set in the South between the late 40's and early 70's, the play explores an unlikely friendship between an elderly white Southern Jewish woman, Daisy Werthan, and her African-American chauffer, Hoke Colburn. The production runs until February 25.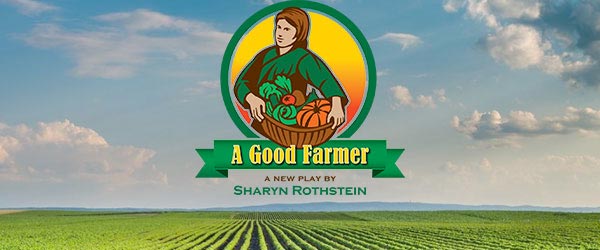 Sharyn Rothstein's "A Good Farmer" Raises Emotional Issues
Two women are talking, a small farmer and one of her employees. They're also friends. Immigration officers have just raided a nearby farm, and they're scared. Sharyn Rothstein's play "A Good Farmer" is set in a small town in upstate New York. It's a study in friendship, paranoia and competing loyalties that's looking for the human experience behind the kind of big issues that fill our daily news feed.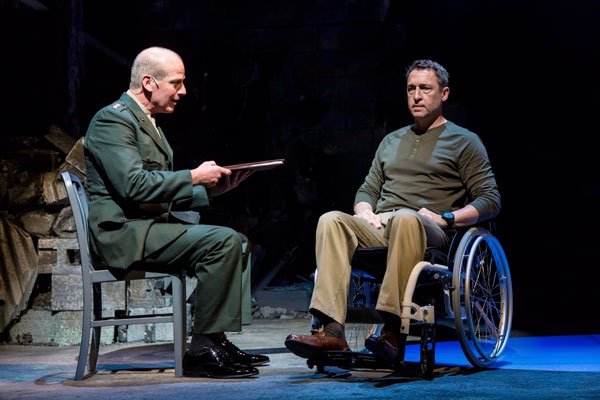 PHOTOS from "American Hero" at George Street
(NEW BRUNSWICK, NJ) -- From the author of last season's American Son, comes a raw, gritty drama which shines a light on how America honors its veterans, the corrupting effect of awards and commendations, and questions what it truly means to be a hero. American Hero joins American Son and a yet-to-be titled new work to create a trilogy of plays exploring American injustice by Christopher Demos-Brown.  The production runs January 30 through February 25.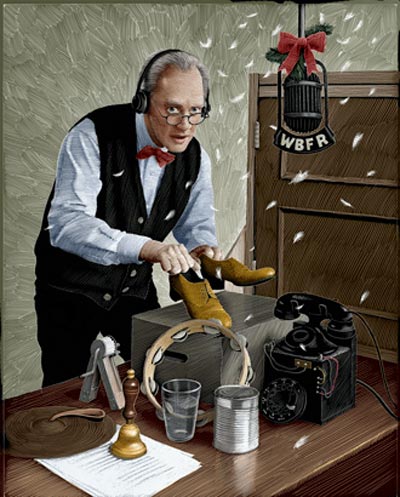 Experience a Holiday Tradition In A New Way
Imagine being able to experience "It's a Wonderful Life" for the very first time again.



New Jersey Stage © 2018 by Wine Time Media, LLC | PO Box 140, Spring Lake, NJ 07762 (732) 280-7625 | info@newjerseystage.com

Images used on this site have been sent to us from publicists, artists, and PR firms.
If there is a problem with the rights to any image, please contact us and we will look into the matter.