By Gary Wien
originally published: 08/27/2019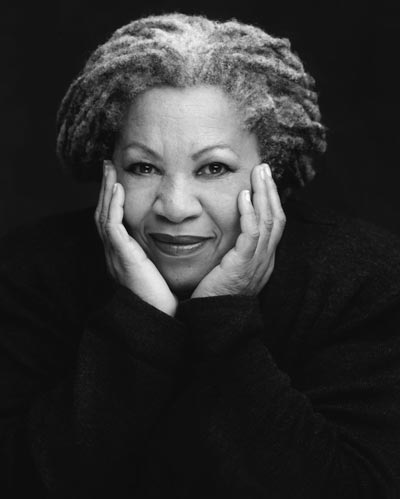 The world lost one of its most powerful literary voices when Toni Morrison passed away on August 5th at the age of 88.  For New Jersey, we lost someone who became such a part of the fabric of our state - especially in Princeton - that she was among the initial inductees to the New Jersey Hall of Fame.  
Her presence will be forever remembered at Princeton University and her voice continues to share wisdom through a new documentary film entitled Toni Morrison: The Pieces I Am by Timothy Greenfield-Sanders, which began screenings at select theaters over the summer.
In the documentary, Toni Morrison examines her life, her works, and the powerful themes she has confronted throughout her literary career. If you want to understand what inspired her stories, hints come from the personal experiences of her family. The film begins with Morrison remembering how her grandfather would always say he read the Bible completely through and through, five times from cover to cover.  As she points out, it was illegal during his lifetime to read and it was illegal for white people to teach black kids how to read, so what her grandfather was doing was a revolutionary act.  "That sense of being confrontational permeated our house, although I didn't understand why so early," said Morrison.  "Later on, I did."
Her own father grew up with the memory of watching two men get lynched - a scene he witnessed as a child.  The experience led him to never believe white people would be human.  Her mother, however, judged people one at a time.
Morrison herself grew up in the era of segregation.  She thought it was a waste of money to have two versions of everything from bathrooms to water fountains. She laughed thinking about how white children were still bathed by black servants and how they all ate the food they cooked.  She even experienced a form of segregation at Howard University, which was based on the darkness of one's skin.
---
The article continues after this ad
---
---
It's a cinematic joy, although a bittersweet one, to be able to spend two hours with Toni Morrison.  
Every time she speaks is like listening to an Oracle with each word potentially carrying great meaning.  Sadly, one cannot watch this film without noticing the extent of racism she faced as a black writer, which continued throughout her career.  Early reviewers wondered if she would break out of limiting her stories to only black history and tell a fuller American tale.  As noted, these same reviewers would never say something similar about an Irish writer whose stories dealt only with the Irish experience.  Some of these reviews stuck with her for decades because they were so hurtful. Even when she became the first African-American to win the Nobel Prize for Literature, the moment was sullied by writers who chose to criticize the decision and demean her work. The writer Charles Johnson said the award, "was a triumph of political correctness" while critic Stanley Crouch called Beloved a 'fraud' and said, "I hope this prize inspires her to write better books."
Some of her critics were upset that she sort of stayed on the sidelines while the black power movement was taking off.  At the time, she was an editor at Random House and saw her role as bringing black literature into the mainstream.  She brought in writers like Toni Cade Bambara, Angela Davis, Gayl Jones, and produced important works by Black Panther Huey Newton and the autobiography of Muhammad Ali.
"I thought it was important for people to be in the streets, but they couldn't last," recalled Morrison.  "You needed a record.  It would be my job to publish the voices, the books, the ideas of African-Americans and that would last."
In addition to the Nobel Prize, Morrison won a Pulitzer Prize for Beloved in 1988 and a National Book Critics Circle Award for Song of Solomon in 1978. In May 2019, she received the gold medal from the American Academy of Arts and Letters. She was awarded the American Academy of Arts and Sciences Emerson-Thoreau Medal in 2016, the Presidential Medal of Freedom in 2012, and the National Humanities Medal in 2000. 
Throughout her career, Morrison wanted to challenge the literary world by writing without seeking the approval of white audiences.  She wanted to be read by people of all races, but read on her terms.
"I have spent my entire writing life, trying to make sure that the white gaze was not the dominant one in any of my books," explained Morrison.
She wanted to challenge stereotypes and offer black girls the chance that she never had - to see characters in books who were not merely props, but who were center stage in the stories.  She questioned whether the lack of such characters helped continue a cycle of feeling lesser than equal.
"How does a child learn self loathing?" she asks in the film.  "Where does it come from? Who enables it? How is it infectious? And what may be the consequences?"
And we see how she challenged her students to expand their worlds and asked them to create stories that nobody else had ever challenged them to write. She recalls teaching creative writing at Princeton University and telling her students that she did not want them to write about their own lives.
"I know you have been taught 'write what you know', I'm telling you not to do that," explained Morrison.  "You don't know anything! So I want you to invent.  I want you to write about a Mexican girl who doesn't speak English, who has a job in Houston as a waitress/counter girl.  I would throw out these ideas that were far distant from anything in their lives.  I have to tell you… they really took it and ran with it.  It's almost like a door opened."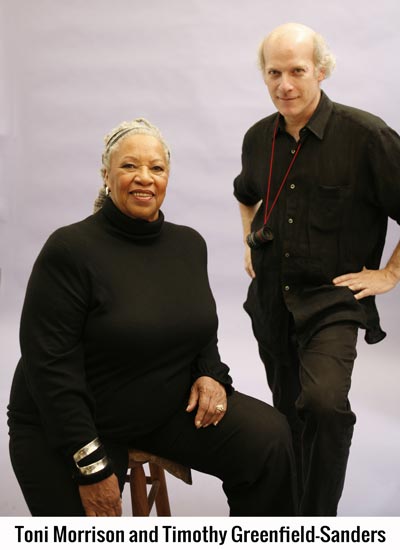 In addition to Dr. Morrison, the film features interviews with Hilton Als, Angela Davis, Fran Lebowitz, Walter Mosley, Sonia Sanchez and Oprah Winfrey, who turned Beloved into a feature film. Using Timothy Greenfield-Sanders' elegant portrait-style interviews, Toni Morrison: The Pieces I Am includes original music by Kathryn Bostic, a specially created opening sequence by artist Mickalene Thomas, and evocative works by other contemporary African-American artists including Kara Walker, Rashid Johnson, and Kerry James Marshall.
Morrison's life and her words told the story of America - just not the one everybody wanted to read.  A large part of the population still wants to believe that racism no longer exists or that liberals are the only ones keeping it in the news.  But that's not true.  We see it all across the country.  Her voice told the history of America that we knew, the history we did not know, and the history we did not want to know.  From her very first book she began putting a practice of putting the entire plot on the first page.  She said she did this so the reader knew exactly what happened.  And if they turned the page it meant they were either interested in finding out how it happened or they loved the language.  Thankfully, millions kept turning the page. Her books will forever be a part of American literature, continuing to challenge the idea of racism itself - yearning for the American Dream of a melting pot in which every person is treated as an equal.  In the film, she issues another challenge.
"What are you without racism?" she asks.  "Are you any good? Are you still strong? Still smart? If you can only be tall because somebody is on their knees then you have a serious problem.  My feeling is white people have a very, very serious problem and they should start thinking about what they can do about it."
Photos from Toni Morrison: The Pieces I Am, a Magnolia Pictures release.  ©Timothy Greenfield-Sanders / Courtesy of Magnolia Pictures
---
Gary Wien has been covering the arts since 2001 and has had work published with Jersey Arts, Elmore Magazine, Princeton Magazine, Backstreets and other publications. He is a three-time winner of the Asbury Music Award for Top Music Journalist and the author of Beyond the Palace (the first book on the history of rock and roll in Asbury Park) and Are You Listening? The Top 100 Albums of 2001-2010 by New Jersey Artists. In addition, he runs New Jersey Stage and the online radio station The Penguin Rocks. He can be contacted at gary@newjerseystage.com.
---