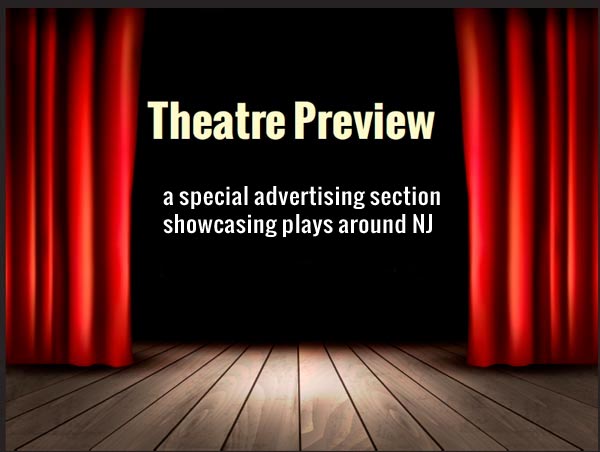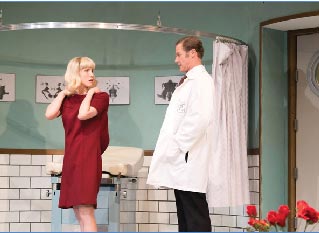 What The Butler Saw @ Shakespeare Theatre of NJ, 36 Madison Avenue, Madison. First performed in 1969, two years after Orton's murder at the age of 34, this scathing farce shocked audiences when it was first produced. Now, almost 50 years later, what were racy subjects are far less so, and we are able to both laugh more and see better the acid bullets that Orton fires in a startling pace from beginning to end. This hilarious comedy unveils the fragile state of truth in the hands of those in power, and the power of truth despite our easy ability to twist it. For more on the play, click here. Presented September 6 through October 1.
---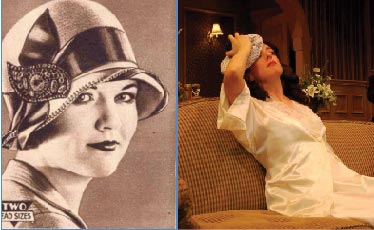 The Learned Ladies @ Centenary Stage Company, 400 Jefferson Street, Hackettstown. Centenary Stage kicks off the season with The Learned Ladies by Moliere, adapted by Freyda Thomas. Philamente and her daughter Armande are rabid supporters of the new intellectual movement among women. In her overzealous zeal, Philamente plays marriage matchmaker for her sweet younger daughter Henrietta. Add to this a meek husband, a loony if lovable sister, a practical brother-in-law and a couple of mouthy servants and you have the makings of a sprightly evening of theater!   On stage October 6-22.
---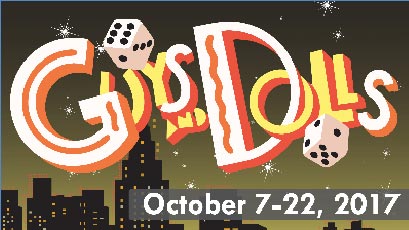 Guys and Dolls @ Algonquin Arts, 60 Abe Voorhees Drive, Manasquan. Set in Damon Runyon's mythical New York City, Guys and Dolls is an oddball romantic comedy. Gambler, Nathan Detroit, tries to find the cash to set up the biggest craps game in town while the authorities breathe down his neck; meanwhile, his girlfriend and nightclub performer, Adelaide, laments that they've been engaged for fourteen years. Nathan turns to fellow gambler, Sky Masterson, for the dough, and Sky ends up chasing the straight-laced missionary, Sarah Brown, as a result. On stage from October 7 through October 22.
---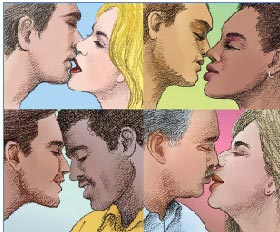 I Love You, You're Perfect, Now Change @ George Street Playhouse, 103 College Farm Road, New Brunswick. Playhouse favorite Joe DiPietro returns with a fresh, new, contemporary look at his record-breaking off-Broadway musical. The world of dating has evolved, and this newly revisited musical will tackle modern love in all its forms. From the first date, to marriage, children and the twilight years, I Love You, You're Perfect, Now Change follows the arc of relationships in insightful and hilarious ways. This production begins George Street's temporary home at 103 College Farm Road, New Brunswick, NJ.  The productions runs  October 10—November 12. 
---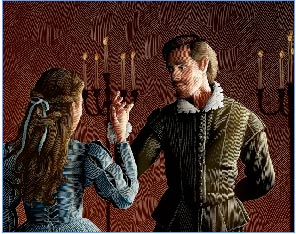 Shakespeare In Love @ Shakespeare Theatre of NJ, 36 Madison Avenue, Madison. This exuberant theatrical "love letter" is based on the award-winning film of the same name and it's no less a joy than the original screen version. Filled with music, a huge cast of colorful characters, the play captures the Bard as he struggles with writer's block and a forbidden romance with the woman who becomes the muse who inspires some of his greatest work. An epic Elizabethan extravaganza, it is rousing, funny, and a beautiful homage to love, art, and Shakespeare himself. On stage from October 11 to November 12.
---
originally published: 2017-09-25 09:19:47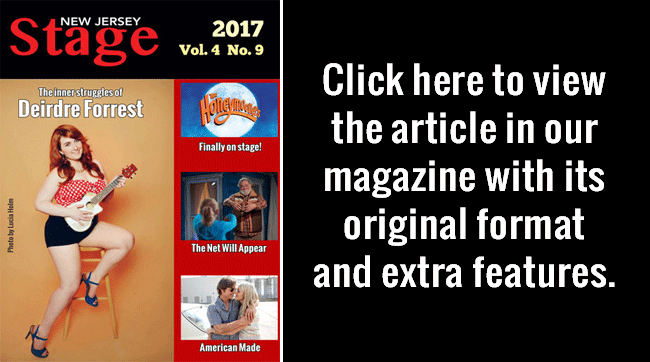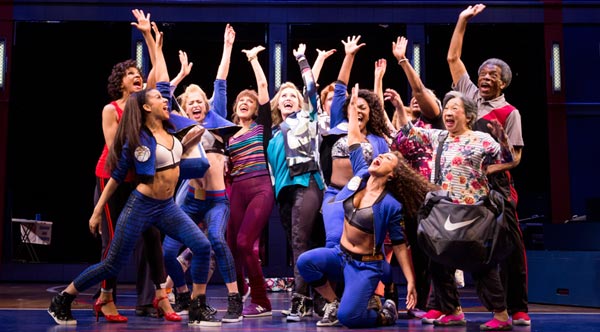 "Half Time" - A New Musical About Not Acting Your Age
Dori Berinstein knew she wanted to tell a story about celebrating life, grabbing opportunities and living life to its fullest. She found that story in Newark, New Jersey.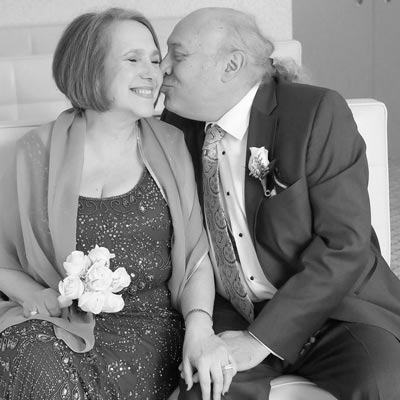 Long Branch Theatrical Couple Uncovered Creative Potential of Artists with Disabilities
In the early 1990s Gabor Barabas, MD, was medical director of the Matheny School and Hospital, a special hospital and school in Peapack, NJ, for children and adults with medically complex developmental disabilities. His wife, SuzAnne, who was director of the Peanut Butter Theatre for children, couldn't help wondering about the creative potential that might reside inside the minds of her husband's patients if they were given the opportunity to express themselves.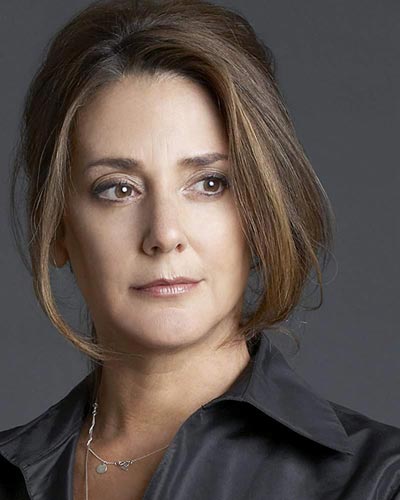 Talia Balsam Talks About Her Career And Upcoming Reading At George Street Playhouse
If acting were to come naturally to anyone, it would come to Talia Balsam. Balsam, who will appear in a reading of Eugene Pack's play "Night with Oscar" on June 8 at the George Street Playhouse in New Brunswick, is the daughter of two very successful actors—the late Oscar winner Martin Balsam and Joyce Van Patten.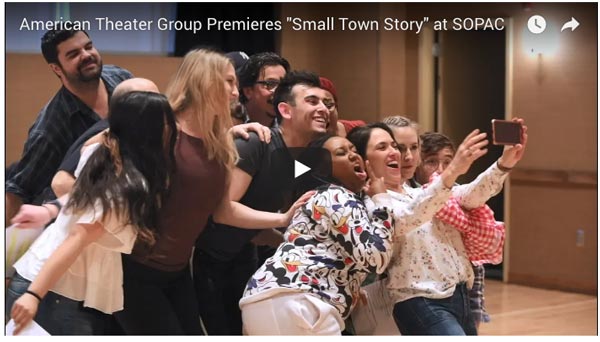 American Theater Group's "Small Town Story" Premieres at SOPAC
Can the power of theatre convince a small town to overcome its prejudices? That's what's at the heart of "Small Town Story," American Theater Group's new musical based on actual events. Making its premiere at South Orange Performing Arts Center Thursday, May 31 through Sunday, June 10, this show explores the power of theatre, the inherent dangers of silence and the potential of young people to change the world. Join Jesse and Dave at rehearsal and find out more from the team behind this meaningful show.