This article is from our magazine. To view it in its original format, click here
Theatre Preview: November 2017
originally published: 11/22/2017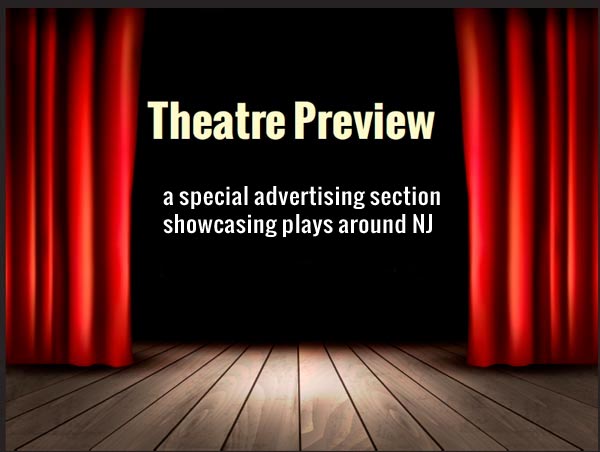 Each month, New Jersey Stage magazine provides a special advertising section to spotlight plays in the Garden State.  Contact us at info@newjerseystage.com to find out how you can have your productions appear in this section.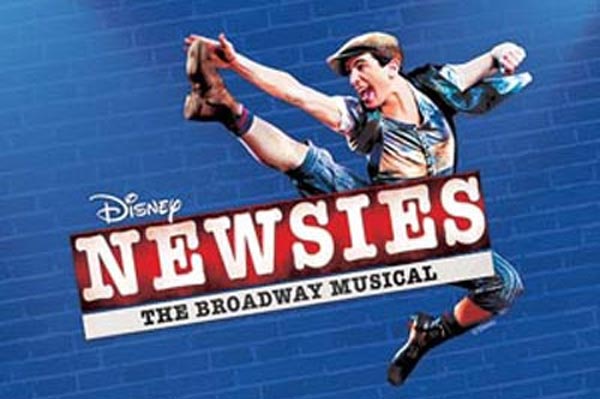 Newsies, The Musical @ Centenary Stage Company, 400 Jefferson Street, Hackettstown

Set in New York City at the turn of the century, Newsies is the rousing tale of Jack Kelly, a charismatic newsboy and leader of a ragged band of teenaged "newsies," who dreams only of a better life far from the hardship of the streets. But when publishing titans Joseph Pulitzer and William Randolph Hearst raise distribution prices at the newsboys' expense, Jack finds a cause to fight for and rallies newsies from across the city to strike for what's right. Newsies features a score by Alan Menken and Jack Feldman and a book by Harvey Fierstein.   On stage November 24 through December 10.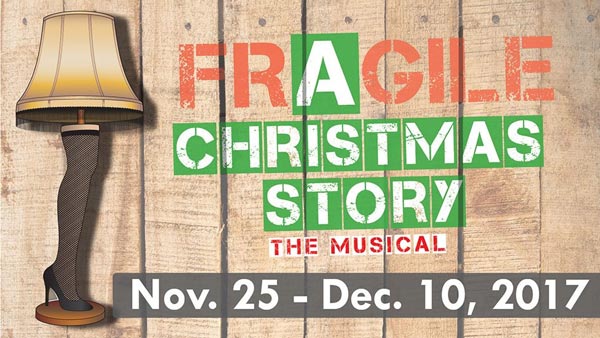 A Christmas Story @ Algonquin Arts, 60 Abe Voorhees Drive, Manasquan

Set in the 1940s in the fictional town of Hohman, Indiana, the musical follows 9-year-old Ralphie Parker and his quest for the Holy Grail of Christmas gifts - an Official Red Ryder carbine-action 200-shot Range Model air rifle. Rebuffed at every turn with a similar echoing response, Ralphie plots numerous schemes to achieve his desperate desire for the coveted BB gun. A Christmas Story is based on the classic 1983 movie that runs round-the-clock on television every Christmas. On stage from November 25 through December 10.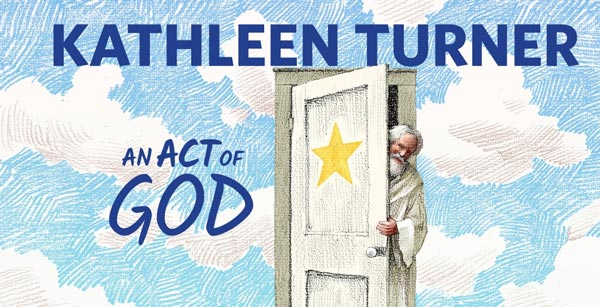 An Act Of God @ George Street Playhouse, 103 College Farm Road, New Brunswick

Following Her recent sold-out Broadway run, God arrives in New Brunswick — and she looks a lot like Kathleen Turner! Called "deliriously funny" by The New York Times, God takes human form in Act of God and doesn't hold back about what He's seen and heard. In this hilarious comedy by Emmy Award-winner David Javerbaum (The Daily Show with Jon Stewart), God, along with two archangels, answers many of the deepest (and not so deep) questions that have plagued mankind since Creation. On stage November 28 through December 23.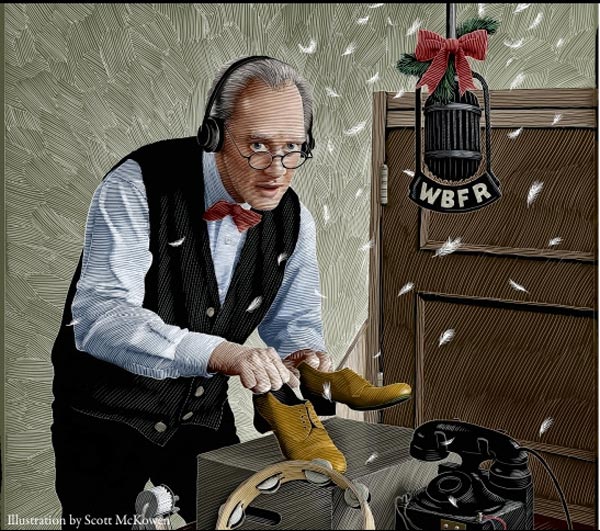 It's A Wonderful Life: A Live Radio Play @ Shakespeare Theatre of NJ, 36 Madison Avenue, Madison

A group of actors and technicians gather in a 1940's radio station at holiday time to perform a live broadcast of "It's A Wonderful Life." Replete with Foley sound effects, commercials from the era, and sprinkled throughout with a generous dose of music and humor, this charming piece brings the famous story to life in a new way and fills the theatre with the inspiring spirit of the holidays. It's a Wonderful Life: A Live Radio Play was adapted by Joe Landry and is directed by Doug West. It is on stage from November 30 through December 31.
---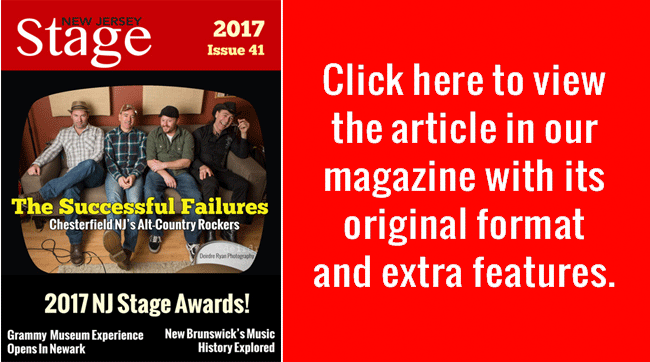 Pegasus Theatre Company presents "Human Error"
(WEST WINDSOR, NJ) -- Pegasus Theatre Company presents Human Error from September 21-30 at the West Windsor Arts Center. The play by Eric Pfeffinger asks: What does it take for people on opposite sides of the political spectrum to see past their differences and even become friends? According to Human Error, it takes a blundering fertility doctor and a case of mistaken identity, which force two couples to face an absurd situation together. 
---
East Lynne Theater's "Arsenic and Old Lace" Is Breaking Records
(CAPE MAY, NJ) -- The award-winning East Lynne Theater Company has seen many successes since its founding in 1980, but none like "Arsenic and Old Lace."  Although first produced on Broadway in 1941 by Howard Lindsay and Russel Crouse, Joseph Kesselring's comedy is still the most produced play in this country today. Yes - It' just that good!
---
Old Library Theatre Presents "Bat Boy"
(FAIR LAWN, NJ) -- Old Library Theatre, Fair Lawn Recreation Department's resident theater company and NJACT's 2017 Community Theater of the Year, presents "Bat Boy" from September 14-16.  When a half boy/half bat creature is discovered in a cave near Hope Falls, West Virginia, the local sheriff brings himto the home of the town veterinarian. Though he's eventually accepted as a member of the family, when he naively tries to fit in with the narrow-minded townspeople, they turn on him.
---
Premiere Stages To Present Brick City
(UNION, NJ) -- Premiere Stages at Kean University will present Nicole Pandolfo's Brick City from September 6-23 in Kean University's Bauer Boucher Theatre Center in Union, NJ.  In the play, worlds collide in Ms. Pandolfo's topical and compelling new play when Jessie, a combative high school senior with a disability, and Darnell, the star player of the high school basketball team, find themselves together in extended study hall during the most important marking period of their lives.  As Darnell inches dangerously close to throwing away a lucrative college scholarship and Jessie a potential career as an artist, both discover things aren't always as simple as they may seem.
---
Candace O'Donnell To Perform "Sarah Bernhardt-La Divine" To Benefit Cape May Stage
(CAPE MAY, NJ) -- Candace O'Donnell will be performing her latest work "Sarah Bernhardt-La Divine" as a benefit for Cape May Stage on August 27th at 8:00pm. In the play, written & performed by O'Donnell, Sarah Bernhardt survived the siege of Paris, an amputation, vicious anti-Semitism, and many tempestuous love affairs to become the toast of Europe and indeed the world.
---


REVIEW: "Fern Hill" at NJ Rep
(LONG BRANCH, NJ) — The latest World Premiere at New Jersey Repertory Company is Fern Hill by Michael Tucker.  Wonderfully directed by Nadia Tass, the play features an all-star cast and a story about three couples in the latter half of their lives who come up with a rather intriguing way to avoid a retirement home.
---
Deconstructing The Myths Of Bruce Springsteen
When Bruce Springsteen was about to release his debut album, the record company wanted him to say he was from New York City, but he refused.  It's somewhat ironic that over 40 years later, he has turned a legendary Broadway theatre into his home five nights a week with Springsteen on Broadway - a show that has performed in front of over 150,000 people and grossed more than $75 million since making its debut on October 12, 2017 after several preview performances. 
---
15 World Premiere Plays
New Jersey may be a short ride to Broadway, but its home to great theatre as well.  In addition to wonderful revivals and productions of recent Broadway and Off-Broadway hits, the state offers audiences the first chance to see many plays each year.  The 2018-19 season lineups for many theatres have been announced and here are 15 World Premieres taking place in New Jersey that caught our eye.
---
REVIEW: "Linger" at Premiere Stages at Kean
(UNION, NJ) — Craig Garcia's new play, Linger, gives new meaning to the term "nuclear family" and offers a powerful story, terrific performances, and fine direction by John J. Wooten.  Sadly, it has also changed the way I'll remember my favorite song by The Beach Boys.  I will never hear it without thinking of this play.
---
Difficult Questions "Linger" at Premiere Stages
There are two key questions at the heart of Craig Garcia's play "Linger": How well do parents actually know their children? And what things — even terrible things — are they capable of?
---