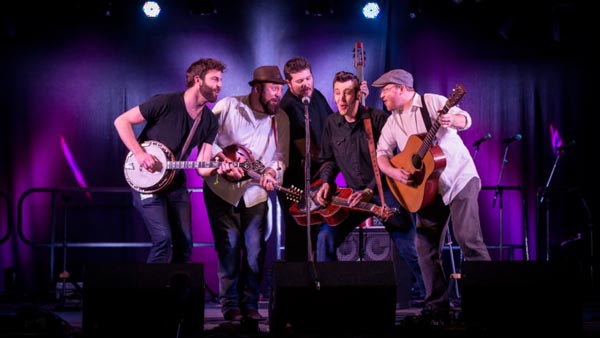 (TOMS RIVER, NJ) -- "Ever since I was a young boy I played the silver ball." Maybe not your standard bluegrass lyric, but a line known by all the world from the biggest rock opera of all time, The Who's Tommy. Forty-five years after its original release, this classic of classic rock is now fully realized as a full-length bluegrass tribute featuring Springfield, Missouri's The HillBenders.  The band will perform The Who's Tommy: A Bluegrass Opry at the Grunin Center for The Arts on Friday, April 13 at 8:00pm. Tickets are $35.
Conceived and produced by SXSW co-founder and longtime musician/producer Louis Jay Meyers, this Bluegrass Opry brings a new perspective to Tommy, while paying total respect to its creators. This live performance is a full 75-minute show covering the original album from start to finish with audience participation.
Originally composed by guitarist Pete Townshend as a rock opera that tells the story about a deaf, dumb and blind boy, including his experiences with life and the relationship with his family. The original album has sold 20 million copies and has been inducted into the Grammy Hall of Fame for "historical, artistic and significant value". In 2003, Rolling Stone magazine ranked Tommy number 96 on its list of the 500 greatest albums of all time.
Meyers had been looking for the right band to pull off this high wire bluegrass approach for several decades and The HillBenders are the right band. With a perfect mix of virtuoso musicianship and rock star vocals, The HillBenders bring Pete Townshend's original vision to life in a new and exciting way.
It's amazing to hear banjo, dobro, mandolin, bass, and guitar bring the same energy and vision to Tommy as The Who did with a full rock band and orchestra.
---
The article continues after this ad
---
---
The HillBenders are one of the few bluegrass groups that recognize their ability to bridge the gap between the common music consumer and the bluegrass genre, selecting material that defies any hillbilly stigmas. With their widely varied influences, they are trying to bring to bluegrass songs that unify. "We wanted to pair bluegrass with the other music we grew up with —rock and roll!" say HillBender Nolan Lawrence.
Tickets are available online, by calling 732-255-0500, or ad the Box Office, Monday to Friday, 10:00 a.m. to 5:00 p.m. 
The Grunin Center for the Arts is located on the Ocean County College Main Campus, College Drive, Toms River, NJ. Please use Parking Lot #2.
originally published: 2018-03-09 00:00:00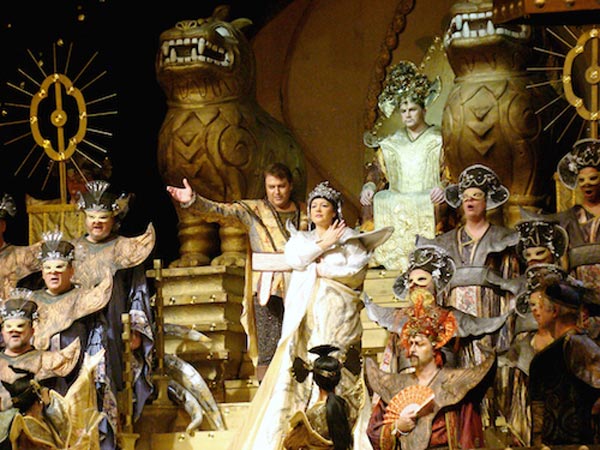 Puccini's Last Opera Makes Its First Appearance At Verismo Opera
My boss, the CEO of OPERA America, has a favorite "first question." Every time he interviews an opera creator, artist, board member or business partner, he asks them, "What is the first opera you saw? Who took you?"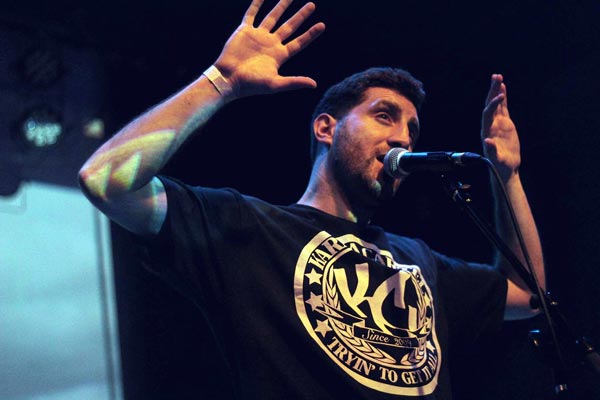 Statement From Chris Rockwell Regarding 2018 Asbury Music Awards
It's been over ten years since I first started out performing in Asbury Park. My first performance there was during the Wave Gathering, when Rick Barry invited me to do a show with him at Twisted Tree Cafe. I felt very welcomed since day one, even though I was a poet who rapped with a band. Nobody was really sure what to do with me, but they still took me in. We all know how much things have changed in the elapse of that decade. We were doing poetry on Cookman Avenue when most of the buildings still had wooden windows, and Langosta Lounge was a shady dive called Club Deep. Now, there are bigger venues with better sound systems, and more money being poured into it all, but one thing has not changed. All the venues are still being booked by straight white people, and mostly older white dudes.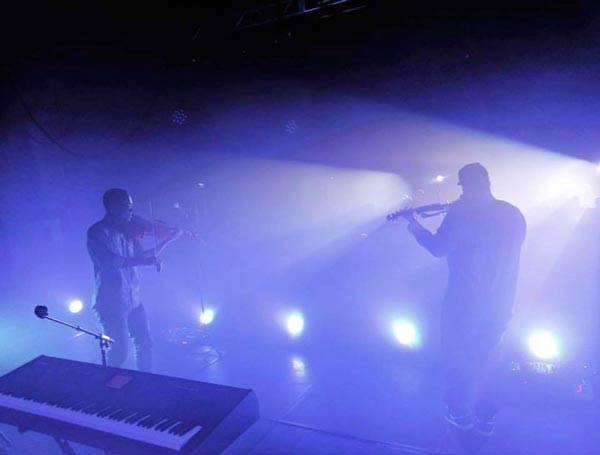 Boundary-Defying Black Violin Blends Classical, Hip-Hop, Rock and More
It happens mostly at the airport. Or when they're getting on an elevator. Wil Baptiste says when he and longtime friend Kevin Sylvester are spotted carrying their musical instruments cases, people usually assume that saxophones or trumpets are inside.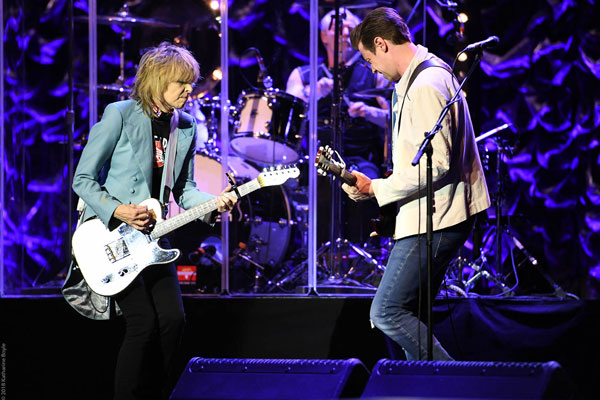 PHOTOS from The Pretenders at Mayo Performing Arts Center
(MORRISTOWN, NJ) -- On Monday, April 2nd, The Pretenders (member of the Rock and Roll Hall of Fame Class of 2005) came to the Mayo Performing Arts Center in Morristown. Photographer Katharine Boyle was on hand to take some photos.