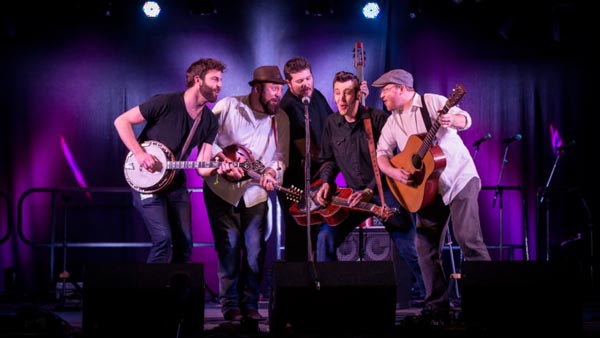 (TOMS RIVER, NJ) -- "Ever since I was a young boy I played the silver ball." Maybe not your standard bluegrass lyric, but a line known by all the world from the biggest rock opera of all time, The Who's Tommy. Forty-five years after its original release, this classic of classic rock is now fully realized as a full-length bluegrass tribute featuring Springfield, Missouri's The HillBenders.  The band will perform The Who's Tommy: A Bluegrass Opry at the Grunin Center for The Arts on Friday, April 13 at 8:00pm. Tickets are $35.
Conceived and produced by SXSW co-founder and longtime musician/producer Louis Jay Meyers, this Bluegrass Opry brings a new perspective to Tommy, while paying total respect to its creators. This live performance is a full 75-minute show covering the original album from start to finish with audience participation.
Originally composed by guitarist Pete Townshend as a rock opera that tells the story about a deaf, dumb and blind boy, including his experiences with life and the relationship with his family. The original album has sold 20 million copies and has been inducted into the Grammy Hall of Fame for "historical, artistic and significant value". In 2003, Rolling Stone magazine ranked Tommy number 96 on its list of the 500 greatest albums of all time.
Meyers had been looking for the right band to pull off this high wire bluegrass approach for several decades and The HillBenders are the right band. With a perfect mix of virtuoso musicianship and rock star vocals, The HillBenders bring Pete Townshend's original vision to life in a new and exciting way.
It's amazing to hear banjo, dobro, mandolin, bass, and guitar bring the same energy and vision to Tommy as The Who did with a full rock band and orchestra.
---
The article continues after this ad
---
---
The HillBenders are one of the few bluegrass groups that recognize their ability to bridge the gap between the common music consumer and the bluegrass genre, selecting material that defies any hillbilly stigmas. With their widely varied influences, they are trying to bring to bluegrass songs that unify. "We wanted to pair bluegrass with the other music we grew up with —rock and roll!" say HillBender Nolan Lawrence.
Tickets are available online, by calling 732-255-0500, or ad the Box Office, Monday to Friday, 10:00 a.m. to 5:00 p.m. 
The Grunin Center for the Arts is located on the Ocean County College Main Campus, College Drive, Toms River, NJ. Please use Parking Lot #2.
originally published: 2018-03-09 00:00:00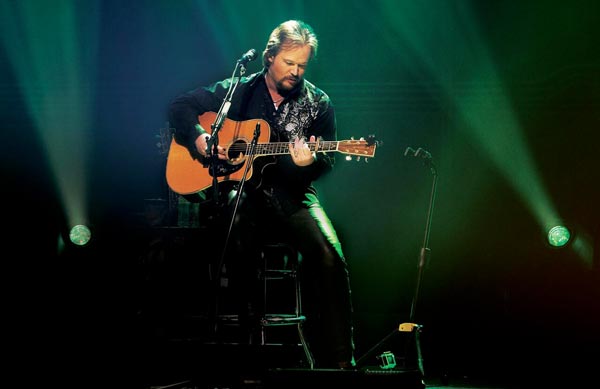 Levoy Theatre Presents Travis Tritt
(MILLVILLE, NJ) -- The Levoy Theatre presents country music star Travis Tritt on Friday, July 6 at 8:00pm.  More than 27 years after Travis Tritt launched his music career, the Southern rock influenced artist continues to display strong sales activity, sell-out shows, and stay true and relevant to country music fans across the globe. Continuously performing shows and withholding a heavy appearance schedule, Tritt is proving to be unstoppable. Tickets range from $59 to $69.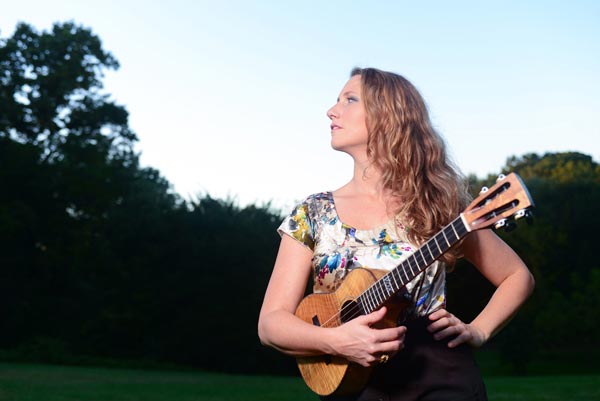 The 2018 New Jersey Uke Fest
(WHIPPANY, NJ) -- The Folk Project presents the 2018 New Jersey Uke Fest on August 24-25 at the Ukrainian American Cultural Center of New Jersey in Whippany and an outdoor Jam on the Morristown Green on Sunday, August 26.  This is the Folk Project's sixth annual ukulele festival, complete with everything you've come to expect from a uke fest: concerts, workshops, vendors, open mics, jams and more! Performers include Victoria Vox, Abe Lagrimas, Jr., Gracie Terzian, and The Aloha Boys and Alan Distajo, all of whom will also be presenting workshops. In addition Marc Dutton, Debi Velasco, Tyler St.Clare, Mihal Gross, Dave Kleiner and FiL Wisneski wil serve as additional workshop presenters.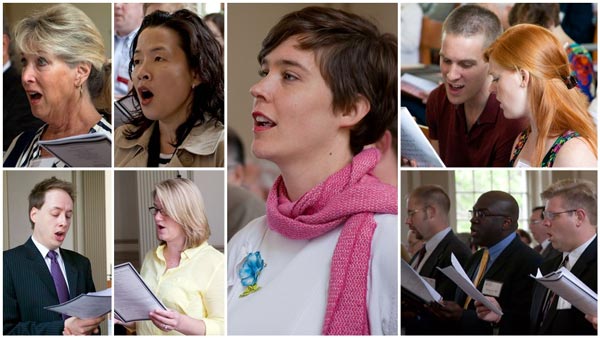 Westminster Choir College Holds Summer Choral Reading Session In Bristol Chapel
(PRINCETON, NJ) -- Westminster Choir College of Rider University will host a summer choral reading session on Tuesday, June 19 at 7:30pm in Bristol Chapel on the Westminster campus in Princeton.  Westminster alumnus Anthony Maglione will lead a reading of Ralph Vaughan William's Dona Nobis Pacem. Participants can bring their own scores or borrow one from Westminster. Admission is free.




New Jersey Symphony Orchestra performs free summer concert at Ocean County College
(NEWARK, NJ) -- The New Jersey Symphony Orchestra performs a free outdoor concert of Broadway songs, opera overtures and more at Ocean County College in Toms River on Tuesday, June 26 at 8:00pm. This event is sponsored by JCP&L/FirstEnergy Foundation and PNC Bank and presented in partnership with Ocean County College.