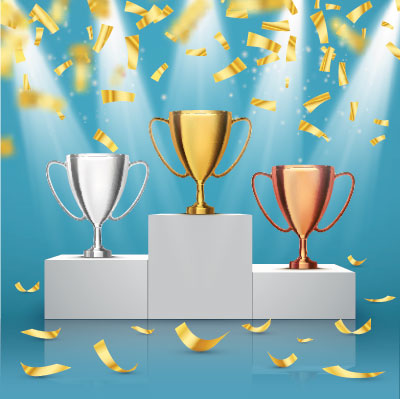 (BELMAR, NJ) — The winners of the 2017 NJ Stage Awards were announced in New Jersey Stage magazine Issue 41.  Voted on by the public, the awards help promote places to experience the arts throughout the Garden State.  Categories included art, comedy, dance, film, music, and theatre, as well as one for best town for an arts night out.
Mayo Performing Arts Center in Morristown was the big winner this year with two gold awards (for first place in the category) and three silver awards (for second place).  Mayo took first place honors for Best Place To See Live Comedy and Best Place to See A National Musical Act.  It received silver awards for Best Place To See Live Dance Performances, Best Place For Classical Music; and Best Place To See A Touring Theatrical Performance.
"The NJ Stage Awards are run in two phases," explained Gary Wien, publisher of New Jersey Stage.  "The first phase runs from October 1-14 and includes public voting on an expansive list for each category. During this phase, we encourage any arts organizations not listed to contact us to be put on the list.  After two weeks of voting, we create a list of 10 finalists for each category based onh the top vote getters for each category and our own staff picks.  The public then votes on the list of finalists for the final two weeks of October."
This was the third year of the NJ Stage Awards and each has received more votes than before. The 2017 results included four repeat winners from the previous year: Elephant Talk Indie Music Festival (Atlantic City) continued its hold on the Best Annual Music Festival; New Jersey Performing Arts Center (Newark) was voted Best Place For Classical Music for the third straight year; Crossroads Theatre (New Brunswick) remained on top for Best Place To See A World/NJ Theatrical Premiere; and State Theatre New Jersey (New Brunswick) was once again voted Best Place To See A Theatrical Touring Production.
Organizations winning for the first time included The Art School at Old Church (Demarest) for Best Place To View Art; Jersey Tap Fest (Bloomfield) for Best Place To See Live Dance Performances; Monmouth Film Festival (Red Bank) for Best Film Festival; D's Soul Full Cafe (Hoboken) for Best Coffeehouse or Non-Traditional Venue For Live Music; and Morristown for Best Town For An Arts Night Out.
---
The article continues after this ad
---
---
"The beauty of the NJ Stage Awards is that even the smallest arts organization or venue has a chance to win," explained Wien.  "Much of marketing today is based around social media and email newsletters.  Any organization can utilize those to get their fans and customers to vote for them.  All organizations receiving a Gold, Silver, or Bronze award are permanently recognized on the NewJerseyStage.com website with links back to their own website in our awards section, and Gold award winners are promoted throughout the year with a special graphic that appears throughout the entire website."
New Jersey Stage is planning to hold an official awards ceremony for future awards.
"Our goal is to keep increasing the awareness of the NJ Stage Awards and to make it something arts organizations can look forward to each year," added Wien.  "We hope to shine a spotlight on the great work they all do throughout the state and hopefully introduce the public to some places to experience art near them that they were not aware of."
For a complete list of 2017 NJ Stage Award winners click here.
originally published: 2017-12-03 01:00:00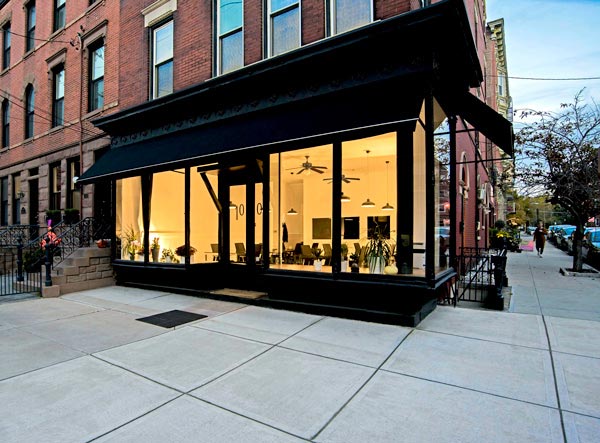 Hoboken's Field Colony
Throughout history, artists have consistently helped revive downtrodden city areas into vibrant locations, bursting with life. Unfortunately their reward has often been rents too high for the artists to remain in the area.  And so they move out to a new city or area of a city and watch the process repeat.  Aaron Boucher and Laura Vaccarella opened Field Colony in November 2017 to help prevent the cycle from happening to artists in Hoboken.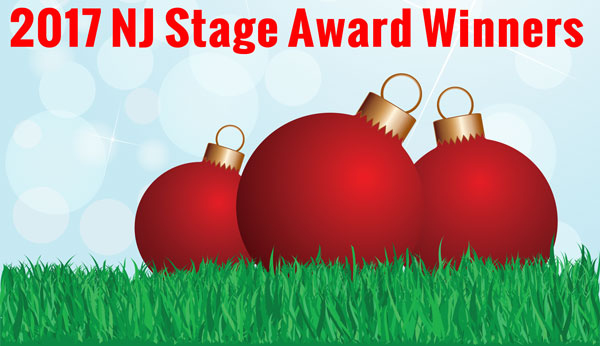 2017 NJ Stage Award Winners!
The NJ Stage Awards were create to promote places to experience the arts throughout the state. Initial voting takes place October 1-14 when the public gets the chance to vote on the full list of nominees. From there we tally the votes and create 10 finalists per category, based on a mix of the public vote and NJ Stage staff picks.  The public then votes on the finalists for the final 2 weeks of October.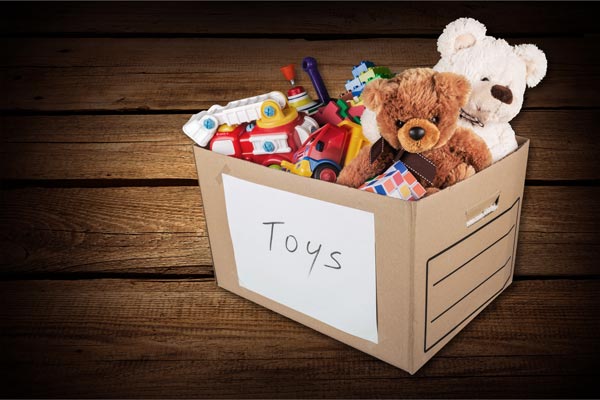 Arts Marketing Tips: Promoting Benefits
The holiday season helps bring out the best in people.  For arts organizations and artists, this often means taking part in benefits.  Whether it is helping to raise money or food for the local food bank, collecting blankets or clothing for the homeless, toys for tots, or bringing attention to a blood drive,  art is an excellent way to bring attention to a cause.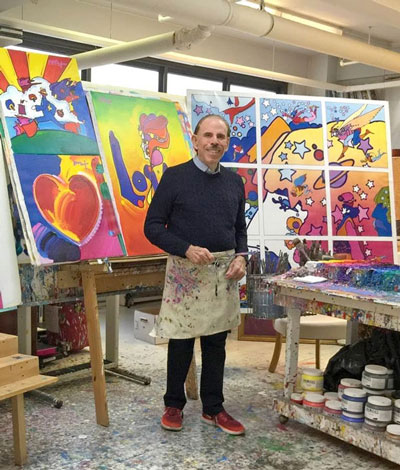 Peter Max: A Life In Art
When honoring iconic, global artists, no other humanitarian spirit, career or artistic expression emulates Peter Max. For the past six decades, Max has been part of the fabric of American pop culture, spreading peace, love and his universally recognized art across generations, cultures and eras. His work was and is for all - a democratization of art.  In October, Max celebrated his milestone 80th birthday, making him one of the last living pop artists of this generation.