By Gary Wien
originally published: 03/22/2018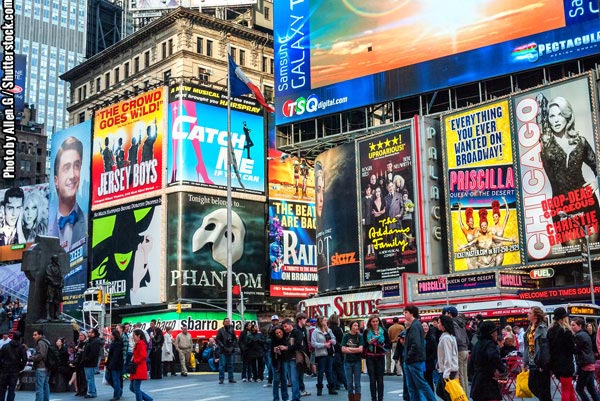 It all starts with the lyric hook.  That's one of the central building blocks behind the dynamic musical theatre team of Greg Kotis and Mark Hollmann.  
The pair vaulted to the top of their field when Urinetown was nominated for nine Tony Awards in 2002.  Kotis won a Tony for Best Book of a Musical and the pair won for Best Original Score.
Hollmann and Kotis have created the music for The Sting, the latest World Premiere at Paper Mill Playhouse in Millburn from March 29 - April 29.  Based on the 1973 Academy-Award-winning film, the play is set in 1936 Chicago, a smoke-filled world of cons and capers.  The Sting tells the tale of a pair of con men, small-town grifter Johnny Hooker and big-time hustler Henry Gondorff, who plot to bring down the city's most corrupt racketeer.
Paper Mill's production stars Harry Connick, Jr. as Henry Gondorff, with Peter Benson as The Erie Kid, Janet Dacal as Loretta, Christopher Gurr as J.J. Singleton, J. Harrison Ghee as Johnny Hooker, Tom Hewitt as Doyle Lonnegan, Richard Kline as Kid Twist, Kevyn Morrow as Luther, Kate Shindle as Billie, and Robert Wuhl as Snyder.  
The Tony Award-winning creative team includes director John Rando (On the Town), choreographer Warren Carlyle (Hello, Dolly!), bookwriter Bob Martin (The Drowsy Chaperone), and the work of Hollmann and Kotis who have been involved in the creation of this musical for the last five years.
---
The article continues after this ad
---
---
"We have worked on it together since around 2013 when we were first invited to audition for it by writing a song on spec," explained Kotis.  "Mark and I were brought on as a songwriting team."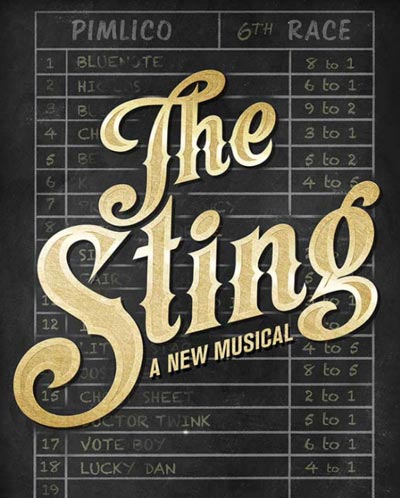 The pair started out by looking at an outline of the adapted work by Bob Martin.  "We tried to figure out where in that outline songs would naturally flow," added Hollmann.  "When we first met with Bob, we had that in hand."
According to Kotis, the lyrics generally come first for the songwriting team.
"It's sort of wherever the spirit moves you," said Kotis.  "Wherever there's a strong idea - either musical or lyric.  But I think lyrics come first more often, or the lyric hook idea.  A lyric hook will probably become the title of the song or is the phrase that is repeated, but it can be just a line of dialogue."
Writing is never fully done until the show goes on and changes can even occur after opening night.  In the case of The Sting, Hollmann and Kotis were inspired to make changes to a song that appears in the middle of Act I after seeing it performed in rehearsal.
"The lyrics weren't quite matching the story moment," explained Kotis.  "So we looked at the script and one line of dialogue from a character was 'we're back' and that struck us as a very strong emotional event that could be our guide for writing a new song - something to land on.  One simple, clear idea that characters express in song that becomes sort of the organizing principle for that song."
Hollmann added, "We saw the song had to be replaced when we saw the rehearsal.  It wasn't working.  It's very much about seeing something on its feet during rehearsal that tells us whether or not a song is working."
Essentially, the pair is basically on call until the show begins.  Even more so for a production like The Sting, which will be produced on Broadway following its run at Paper Mill.  No dates have been announced as of yet, but the production will be produced on Broadway by The Araca Group, Matthew Gross Entertainment, and by special arrangement with Universal Theatrical Group.  The Sting will follow in the footsteps of previous plays like Disney's Newsies, Honeymoon In Vegas, A Bronx Tale, and Bandstand which all moved on to the city following runs at Paper Mill Playhouse.
Hollmann and Kotis are both in their fifties and remember the release of The Sting as a kid.  The film, which starred Paul Newman and Robert Redford, won seven Academy Awards including Best Picture, Best Director, Best Writing, Original Screenplay, and Best Music, Scoring Original Song Score and/or Adaptation.  
Crafting a new musical from a work based on a film that many people remember well was a challenge for the pair.
"It's such a different mission," explained Kotis.  "With adapting a piece, you have this pre-existing story or script as your guide. You refer to it.  You want to be faithful to it to a point, but you also want to make the play you're creating its own thing.  With a purely original work, you are the original work.  You have your own imagination to work with.  You don't have either the limitations or the resources that a pre-existing piece provides.  So, it feels different.  I have tried to adapt things in the past and I was surprised how different it was making it up. It was much harder and easier in ways I didn't anticipate."
Kotis dives into the idea of limitations a bit further.  "There's definitely freedom with it.  I guess limitations meaning it has to be this period and these characters and there are some things that we know about the characters.  So, I don't mean limiting as a negative thing, but the borders in which you can work are more defined."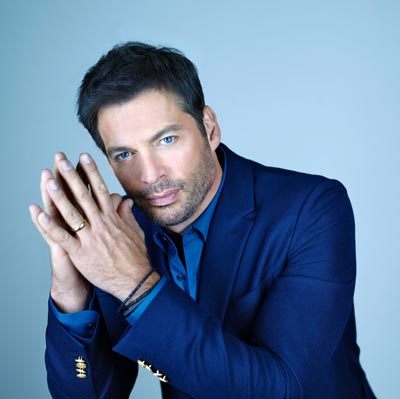 One source of freedom for the pair is with the use of the ragtime music found in the film.  Ragtime is a musical style that actually peaked well over a decade earlier than the time period The Sting is set in.  The two found a way to make their own original score sound truer to the period without losing the ragtime feel.
"We knew coming into this that we would have to use the ragtime music that is so indelibly associated with the film," said Hollmann.  "And we found a way to do that.  We're using it as mostly scene change music.  For the original songs that Greg and I are writing, my aim was to keep the music sounding as if it could happen around 1936; however, there are some exceptions.  I always fall back on the great musical theatre writers who never felt constrained by the limitation of period like Rodgers & Hammerstein's work for The King & I in 1860s Siam.  They were not limited to music that would have sounded current in 1860.  While most of the score sounds as if it belongs in the mid-thirties, some of it doesn't.  I think that's part of the license we have in writing for the characters in this period.  A couple of the original songs we've written are quasi-ragtime, so we've sort of dipped our toe into that musical color too."
Both Hollmann and Kotis believe that audiences who remember the film and those who have never seen it will enjoy the musical version.  It stays true to the feel of the film, but includes surprises that reimagine the story in new ways.  One aspect is the addition of dance.  Kotis says the musical has very ambitious choreography and a great team of dancers.  He believes dance will help define the work - especially the inclusion of tap, which further adds to the period experience.
"I think that the audience who comes to it as a piece of musical theatre will be richly satisfied," said Hollmann.
Looking back on the work which launched the pair into the musical theatre spotlight, it's hard not to laugh at the title Urinetown following the pair throughout their career.  Apparently, neither had any expectations for success when creating it. 
"When we started working on it, my plan was going to write one more show - after spending our twenties and part of our thirties writing and doing theatre - and then I was going to get a real job," recalls Kotis.  "That was the plan.  My plan was confounded by the unlikely success of the show."
"We wrote it on a lark," added Hollmann.  "We had come out of the Chicago Theatre Company that wrote very funny yet dark comedies that dealt with a sort of dystopian world.  So, Urinetown for us was another in a series of work like that which we hoped, but never expected, would get an audience.  We certainly didn't have any commercial aspirations.  It's funny, it was such an unlikely success.  My parents couldn't be prouder actually.  They're proud to be the parents of the guy who wrote the music and co-wrote the lyrics to Urinetown and they keep going to productions that happen in their area.  It's been quite a blessing."
---
Gary Wien has been covering the arts since 2001 and has had work published with Jersey Arts, Elmore Magazine, Princeton Magazine, Backstreets and other publications. He is a three-time winner of the Asbury Music Award for Top Music Journalist and the author of Beyond the Palace (the first book on the history of rock and roll in Asbury Park) and Are You Listening? The Top 100 Albums of 2001-2010 by New Jersey Artists. In addition, he runs New Jersey Stage and the online radio station The Penguin Rocks. He can be contacted at gary@newjerseystage.com.
---