By Gary Wien
originally published: 08/25/2018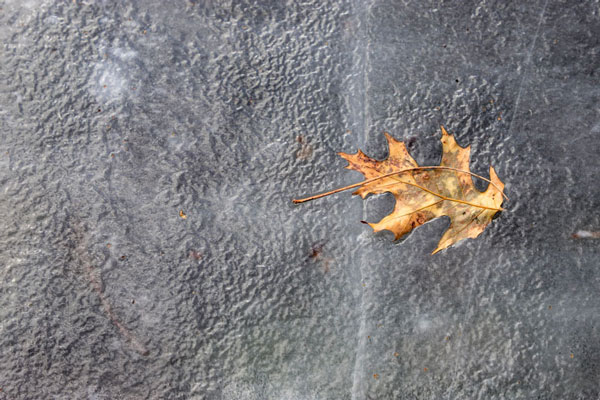 Entering the office to see a neurologist can be a terrifying experience.  I know because I've had to do it for years.  Thankfully, when I see my doctor I am surrounded by his photographs on the walls. It's more than a hobby for Dr. Noah Gilson, it's a lifelong passion.
Dr. Gilson attended Loyola University School of Medicine in Chicago and did his neurology residency at Mount Sinai Medical Center in New York City. He has been in practice with Neurology Specialists of Monmouth County since 1986.  He believes his photographs play an important role in making a connection with patients.
"It sort of breaks the barrier between myself and my patients," said Dr. Gilson.  "It's something that is neutral. Neurological conditions can be pretty nerve-wracking.  When the first thing you talk about is photography or art - anything other than why they are there - it breaks the ice and it creates a more mutual environment.  And, I think, more of a healing environment."
"I'm very into creating healing spaces," he continued.  "I want my office to be a healing space - where a person can relax and think of things that are not stress inducing like their disease or illness.  Just something to remind them how nice life is visually through these images.  It's the same thing for my photographs in the hospitals too."
In addition to his practice, Gilson's photography work can be seen throughout Monmouth Medical Center in Long Branch and Riverview Hospital in Red Bank.  "It's had a very unexpected effect.  I never planned for any of this, but I've had a lot of feedback from families in the hospital who said that when their loved one would walk the halls with their IV pole, they'd be looking at some of my pictures.  And, for a few minutes, they forget why they were in the hospital.  People have told me that some of the last images their mother or father or brother or sister saw were my images.  It's nice that I could have brought a little peace into the final days of their lives."
---
The article continues after this ad
---
---
Photography became an interest of his when he was about 12 or 13 years old.  At the time, his father put a dark room in the basement of their house in Chicago. He took a photography class in high school and won several prizes. He even thought about pursuing it professionally while attending college, before deciding to go pre-med instead.  He put photography on hold for many years.
It wasn't until he moved to New Jersey in 1986 when his interest was reborn.  His parents had recently moved and found some of his old photographs.  He had just moved into a new house and decided to put in a dark room and take up the hobby again.  Gilson purchased some used equipment and began creating black and white images.  From there he moved into color photography and was completely hooked again.
In 1989, he began putting up some of his photos in his office.  As people in the practice noticed them, he was asked to put up some in the hallways throughout the office space.  After seeing a display at Monmouth Medical by a fellow doctor, Gilson asked if he could display some of his work there as well.  Pretty soon his work could be found on several floors.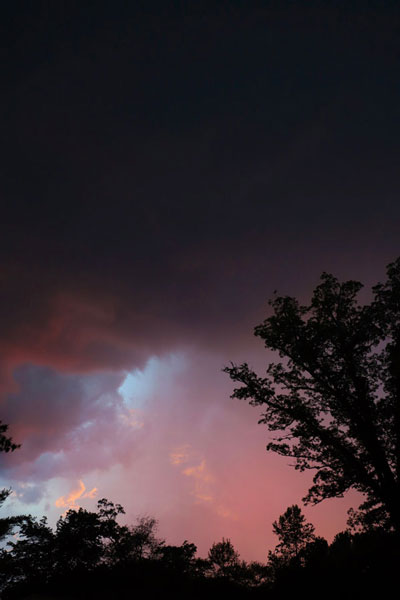 "I don't do it commercially," said Dr. Gilson.  "I'm in a couple of shows and I've sold some of my works, but that's not my intention.  An artist likes to have an audience and this is my audience - people who come by and look at it and get a little comfort by thinking about things in a different way.  That makes me feel good."
Many of his photographs on display have been taken around the world.  He says his favorite place to shoot is Sedona in Arizona or just about anywhere in the southwest.  Two years ago, he spent a week out there for his 60th birthday and did nothing but hike and shoot pictures.  He estimates he shot about 1,000 pictures that week.
He would not have been able to shoot so much without the use of digital cameras, and he was an early adopter of digital.  After getting rid of his dark room, he began working with PhotoShop in the 90s.  At the time digital cameras were still pretty poor quality, so he would digitally scan all of his images and see what he could do with them.
"Very quickly I stopped using the dark room - like overnight!" he recalled.  "I said this doesn't make any sense.  I can create these beautiful images and do all of these things you can't do in the dark room.  It's not about the camera, it's about visualization, composition, lighting; it's about seeing images that you want to capture."
Even though he has been working with digital photographs for decades, he's not an Internet guy and doesn't have a website.  He thinks about putting photos together for a book, but doesn't know how to decide which photos to use.  For the time being, his photos will remain viewed by those seeing them due to a medical condition and he's fine with that.  In fact, he thinks photography and medicine have a close connection.
"I've thought about this a lot," said Dr. Gilson. "Photography is complimentary because what do I do as a neurologist? It's pattern recognition.  I've been doing this a very long time and when a patient comes in sometimes I hear the information, but it's just the way that they do it.  I get the feeling and I'm seeing the whole picture.  It's almost like I'm taking a snapshot and I get a sense of what's wrong with a patient.  It's kind of what a picture is.  You see it, you know that moment that it's when you've got to shoot.  So, there's a lot of similarity.  You build things up and you sort of build around that impression.  That's what a photograph is.  You get that shot and then you perfect it - you put it into Lightroom or PhotoShop and you sort of tune it and tweak it to make it as perfect as you visualized at that moment.  It's kind of the way neurology is.  You sort of think this is what it is, but then you've got to get the information, find time to get the data, examine the patient carefully, tune it up, and make the impression more solid.  I think there is a lot of similarity. Photography is much more than a hobby for me, it's my passion."
---
Gary Wien has been covering the arts since 2001 and has had work published with Jersey Arts, Elmore Magazine, Princeton Magazine, Backstreets and other publications. He is a three-time winner of the Asbury Music Award for Top Music Journalist and the author of Beyond the Palace (the first book on the history of rock and roll in Asbury Park) and Are You Listening? The Top 100 Albums of 2001-2010 by New Jersey Artists. In addition, he runs New Jersey Stage and the online radio station The Penguin Rocks. He can be contacted at gary@newjerseystage.com.
---