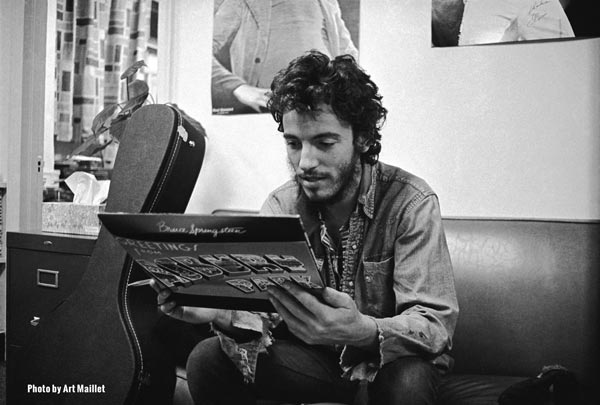 Bruce Springsteen will make his Broadway debut this fall with "Springsteen on Broadway," a solo show at the Walter Kerr Theatre (219 West 48th Street). Springsteen on Broadway is a solo acoustic performance written and performed by Bruce Springsteen under the lights of Broadway. It is an intimate night with Bruce, his guitar, a piano, and his stories. Performances for "Springsteen on Broadway" begin Tuesday, October 3, with an official opening on Thursday, October 12. Springsteen will perform five shows a week through November 26th.
"I wanted to do some shows that were as personal and as intimate as possible. I chose Broadway for this project because it has the beautiful old theaters which seemed like the right setting for what I have in mind. In fact, with one or two exceptions, the 960 seats of the Walter Kerr Theatre is probably the smallest venue I've played in the last 40 years. My show is just me, the guitar, the piano and the words and music. Some of the show is spoken, some of it is sung. It loosely follows the arc of my life and my work. All of it together is in pursuit of my constant goal to provide an entertaining evening and to communicate something of value," says Springsteen.

"Bruce Springsteen is one of our greatest musical storytellers, and Broadway is built on a beloved tradition of musical storytelling. What a once-in-a lifetime thrill for all of us at Jujamcyn to welcome Bruce home to his rightful place in the Broadway legacy," says Jordan Roth, President of Jujamcyn Theaters, which owns the Walter Kerr.

The creative team for "Springsteen on Broadway" includes Heather Wolensky (scenic design), Natasha Katz (lighting design) and Brian Ronan (sound design).

Bruce Springsteen's recording career spans over 40 years, beginning with 1973's 'Greetings from Asbury Park, NJ' (Columbia Records). He has released 18 studio albums, garnered 20 Grammys, won an Oscar, been inducted into the Rock and Roll Hall of Fame, received a Kennedy Center Honor, and was MusiCares' 2013 Person of the Year. Springsteen's memoir 'Born to Run' (Simon & Schuster) and its companion album 'Chapter and Verse' were released in September 2016, and he was awarded the Presidential Medal of Freedom in November last year. Springsteen's The River Tour 2016 was named the year's top global tour by both Billboard and Pollstar. 'Born to Run' will be issued in paperback by Simon & Schuster on September 5. 
---
originally published: 2017-10-14 21:32:00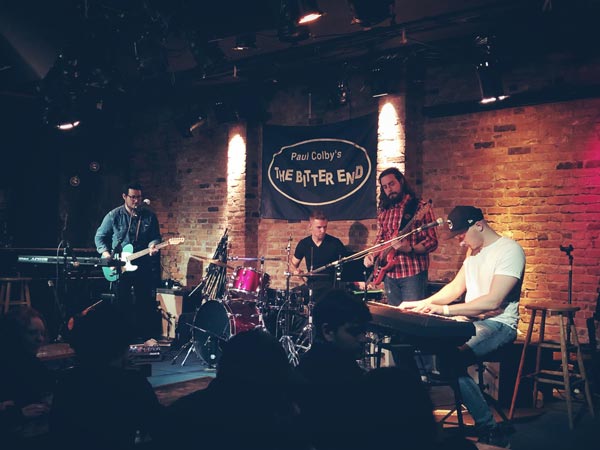 Erik Mason Returns To The Jersey Shore For Three Shows Benefiting Three Non Profits
(ASBURY PARK, NJ) — Piano-based singer-songwriter Erik Mason returns to the Jersey Shore for three shows this summer.  Mason, raised in Brielle, will be performing at The Saint (June 21 at 10:00pm) and House of Independents (July 5 at 7:00pm) in Asbury Park, and at Beach Haus Brewery (August 17 at 7:00pm) in Belmar.  He is donating proceeds from these shows to three nonprofit organizations in the area: Monmouth County SPCA, Big Brothers Big Sisters of Monmouth and Middlesex Counties, and Foodstock NJ.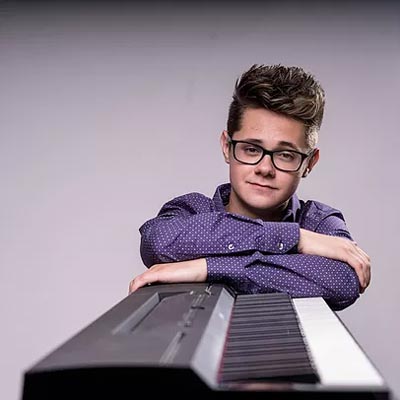 VIDEO PREMIERE: "The Prayer" by John Paciga and Charlotte MacMurray
It's a busy time for John Paciga these days.  The young musician has just graduated from Delbarton School in Morristown, New Jersey and is preparing to start a new chapter at Yale University.  He's also just released a cover of "The Prayer" with Charlotte MacMurray and New Jersey Stage is proud to premiere the video.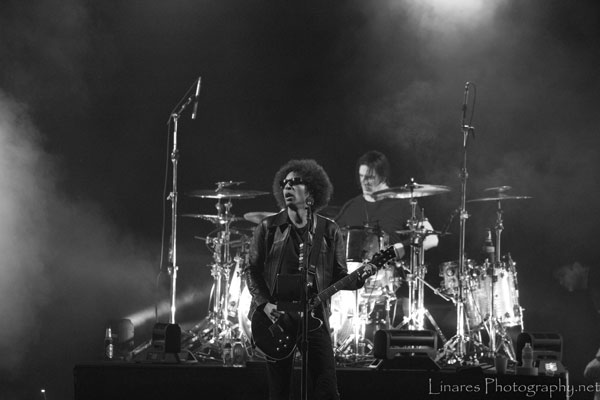 ON THE ROAD: Alice In Chains at Lunatic Luau18 In Virginia Beach
Lunatic Luau18 took place Saturday, May 5th at the Veterans United Home Loans Amphitheater at Virginia Beach, VA.  The festival included performances by Alice in Chains, Stone Sour, Stone Temple Pilots, Bullet For My Valentine, Sevendust, and Tremonti on the Main Stage, and Steel Panther, Popevil, The Sword, Unlocking The Truth, and RVNT on the Side Stage.  Photographer Mischa Linares was on hand to cover the event.  Here are photos of Alice in Chains from the festival.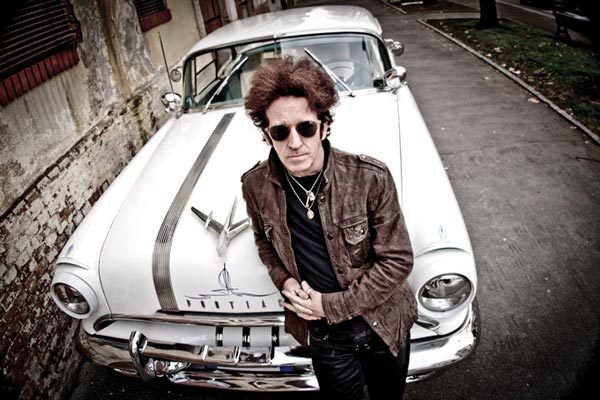 Willie Nile's Birthday Bash To Take Place At House Of Independents
(ASBURY PARK, NJ) -- No stranger to the Jersey Shore, Willie Nile returns to Asbury Park on Saturday, June 9 for a Rock 'N Roll Birthday Bash at House of Independents. He will be supported by local favorites Colossal Street Jam.  Doors are at 7:00pm. Tickets range from $30 to $60.