originally published: 10/04/2017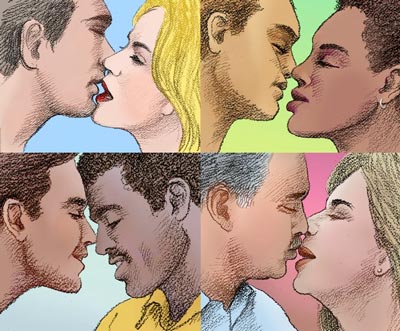 Dating and wedding are among the most fraught rituals human beings engage in—and among the funniest to watch.
That might account for the longevity of I Love You. You're Perfect. Now Change, which will open the season at the George Street Playhouse in its new but temporary digs at Rutgers University's Cook College. The run is from October 10 through November 12.
This show, with a book by Joe DiPietro and songs by Jimmy Roberts, opened off Broadway in 1997 and ran till 2008; it has been performed in at least 17 languages in venues as far flung as Beijing, Tel Aviv, and Johannesburg.
The George Street cast includes George Merrick—a native of Haworth and a graduate of Tenafly High School—Karen Burthwright, Lindsay Nicole Chambers, and Mitchell Jarvis—all with Broadway credits. David Saint directs.
---
The article continues after this ad
---
---
I Love You, etc. consists of a series of vignettes that explore, as the official tagline says, "everything you have ever secretly thought about dating, romance, marriage, lovers, husbands, wives, and in-laws—but were afraid to admit."
Merrick said in a pre-rehearsal interview that the play is full of heart and wit—and truth.
"Truth never goes out of style and is never uninteresting," he said. "When people see these things on stage they say, 'I can relate to that; that's happened to me!'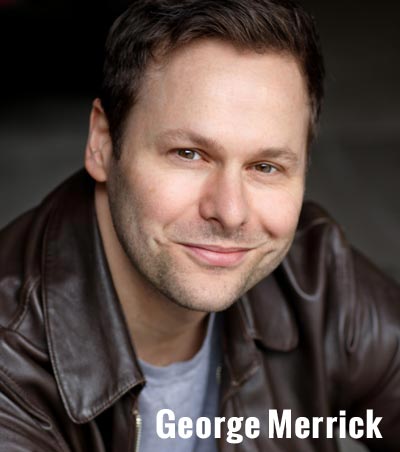 "Fear, insecurity, self-loathing—those will always be with us, and they can be made to be very funny. We always like to laugh at ourselves."
Merrick pointed out that the show has evolved from the original in ways that keep up with changing times.
"It's about the dating scene," he said, "and the implements we use have changed over the years. Now we use iPhones and apps, but I don't think the actual dating changes. Apprehension, fear, hope—all those things are still there, and that's what the show is about.''
The four actors portray nearly 60 characters that run the gamut from children who rattle their parents from the back seat to senior citizens who catch each other's eye. Creating the distinctions among these characters, Merrick said, is often a matter of nuance.
"For me it's always about finding one thing,'' said Merrick, whose characters range in age from 10 to 75. "When I play the 10-year-old, I put on big headphones and a hoodie. As an actor, you're informed by those things. You put them on, and you feel different."
For a character in his 70s, Merrick said, it's a matter of posture, a slower gait, adjustments in the quality and cadence of the voice.
"A little goes a long way,'' he added. "You just need one article to take you into the realm of who that person is—a wardrobe piece or the way I wrinkle my eyebrows."
Merrick has played his share of characters one at a time, too. He appeared with Marlo Thomas in the off-Broadway production of Clever Little Lies, a DiPietro play that was introduced at George Street. He was also seen on Broadway in Honeymoon in Vegas, South Pacific, and High Fidelity and in various regional roles and television assignments.
His TV experience includes roles in soap opera, including As the World Turns and All My Children, and he doesn't mince words when he reflects on the part that particular work has played in his life.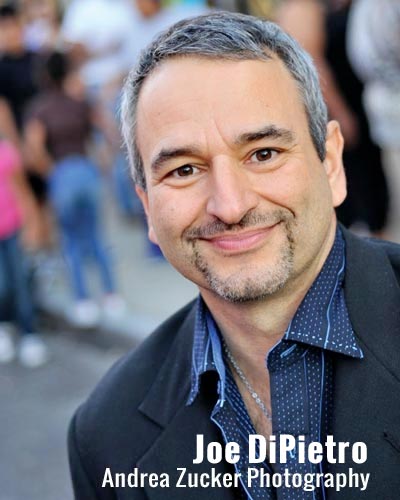 "Soap operas used to get a bad rap," he said, "they're not serious, they're even silly. But some of the better actors I've ever known worked in them.
"They had to make quick decisions and go with their choices, and make material that was over the top sound compelling.
"I am grateful for the time I worked on the soaps. They were an enormous tool for an acting career. Don't believe anything but that soap opera actors are some the best around. Period, full stop!"
Just to prove that he's versatile, Merrick also works in the BMI Lehman Engel Musical Theatre Writing Workshop, which has produced such shows as A Chorus Line, Avenue Q, and A Little Shop of Horrors. He is at present working on a show with two collaborators and anticipates a production within the next 18 months.
"Lyric writing for me," he said, "has been an incredibly creative experience and a way to stay creative even when I'm not working as an actor. It all comes from the same place, the same creative wellspring. Being a lyricist has made me a better actor and vice versa."
Merrick and his fellow actors will be blazing a trail when they appear in the George Street production, the first to be mounted at a re-fitted facility at 103 College Farm Road, New Brunswick, during construction of a new performing-arts center on George Street's old site on Livingston Avenue. The company expects to spend two seasons on the Cook Campus before moving into its new home.
For more information, visit www.georgestreetplayhouse.org
---
For more by Charles Paolino, visit his blog.
---