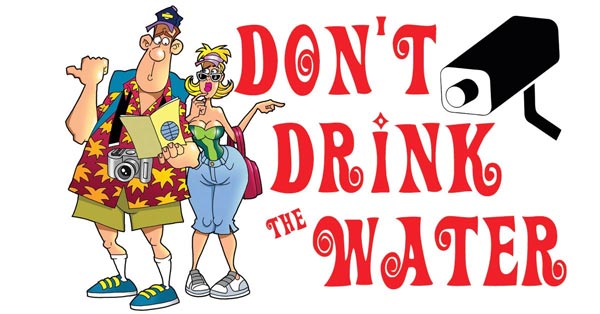 (MONTCLAIR, NJ) -- Studio Playhouse presents Don't Drink the Water by Woody Allen from January 12-27. Directed by Helen Exel, the play takes place in an unnamed Communist country in the 1960's where a hapless New Jersey caterer, his wife, and daughter take refuge in the American Embassy, when they are erroneously suspected of being spies.

The embassy is temporarily being run by the ambassador's sweet but bumbling son who manages to make things more of a muddle than usual. In the midst of the insanity can two young people find true love? Will the family ever be able to escape? Laugh along during this crazy tale of mistaken identities, mayhem, and misadventure.

The cast includes Lisa Annitti, Ali Archetti, Scott Guzzo, Donna Fraissinet, John Fraissinet, Adam Gelles, Angela Grippo, Robert Lowy, Kyle Marr, Emily Miller, Ross Pohling, Allen Roberts, and Joe Schmidt.
Performances take place on January 12, 13, 14, 18, 19, 20, 21, 25, 26, 27. Showtimes on Thursdays, Fridays, and Saturdays is at 8:00pm; Sundays at 3:00pm.
Tickets are $20 for adults and $17 for students/seniors, and can be ordered at Brown Paper Tickets or by calling the box office at 973-744-9752.
Studio Playhouse is located at 14 Alvin Place, off Valley Road near the Acme, in Upper Montclair.
---