By Gary Wien
originally published: 09/24/2019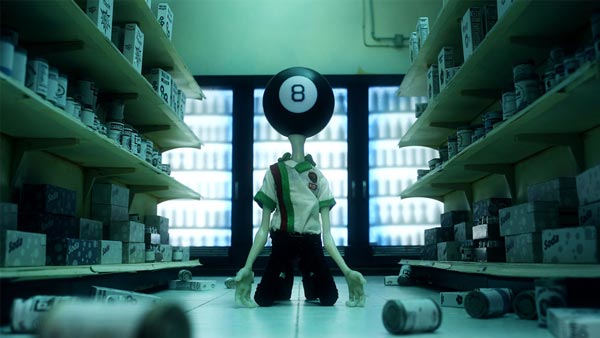 Pit Stop is a 4 minute stop-motion film by New Jersey native Mikail Ekiz that premiered at the New Jersey Film Festival in New Brunswick in September.  The short film is about a gas station convenience store clerk who has a Magic 8 Ball for a head which can predict the future.  Fearing that others will discover his secret, he lives in a constant state of paranoia.
Ekiz grew up in New Jersey, attending and graduating from Hamilton West High School in 2015.  He said he planned on studying music in college, but discovered his true passion was in animation.  Since graduating from The Savannah College of Art and Design, he has moved to Portland which has become something of a hub for stop-motion work. 
The imagery in Pit Stop is so fantastic and creative that we reached out to the filmmaker to learn more.
What first got you interested in stop motion animation and what do you like best about the genre?
I've always had a love for stop motion films growing up, I remember really enjoying films like James and the Giant Peach and The Nightmare Before Christmas as a child, but once I was in college, I was introduced to some more experimental stop-motion films that really deepened my interest in the medium. I have a lot of favorites now, but Jan Švankmajer's Dimensions of Dialogue is one in particular that made me fall in love with the genre even more. I realized that my favorite part of Stop-Motion was how non-traditional and physical the medium really is, using the natural texture and design of real world objects adds a whole other layer of meaning to filmmaking. Also, I saw how grossed out some people were from watching that short and thought, "Hey, I could definitely do that!"
---
The article continues after this ad
---
---
Tell me about your interest in Magic 8 balls.  I think that's a very creative idea for a character.
Thank you! I'm glad you think so. I've always admired how iconic Magic 8 Balls are, as far as vintage toys go, the Magic 8 Ball has always been such a mysterious object to me. There's something about asking an orb filled with dark blue liquid a question, and having a vague answer float to the top that seems so otherworldly to me, it's so puzzling that it's even marketed as a toy. It's also interesting to look at the limitations of the Magic 8-Ball, it's a fortune-telling device, but can only answer yes or no questions, this played a heavy role in developing the main character of the Clerk in Pit Stop.
What if a Magic 8 Ball could actually predict the future, but it could only ever predict "yes", "no", or "maybe", what would someone do with this power? The answers it provides also intrigued me, there's 3 categories of answers; Affirmative, Non-Committal, and Negative, but the ratio of these answers are skewed. There's 20 possible options, but 10 out of the 20 are positive, while the other 10 answers are split between non-committal and negative, why isn't it more even? Is it because a positive answer would better satisfy the type of questions people ask it? There's so much mystery surrounding this weird toy, I can't get it out of my head.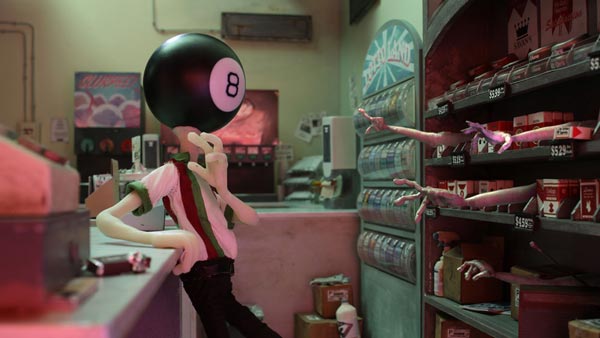 What were the most difficult aspects of creating Pit Stop and how many people were involved in creating the film?
One of the most difficult aspects was the limitation of time and space, we only had about a full year to create the concept, plan out the film, create all the props and characters, film it all, and composite it all together. We also only had enough room in our school's studio to film two shots at the same time, and we had roughly 50 shots to film in total, so it was a real race to finish! We had a core crew of about seven people, but we received a lot of help from many of our friends and classmates that made the workload so much easier. It was physically demanding, too! So many of us would work 10 to 12 hours every day in our workshop, building massive sets and working with nauseating chemicals. We were very lucky to have the crew that we did.  Everyone played such an important role in the creation of the film, without any of them, this film definitely wouldn't have been possible.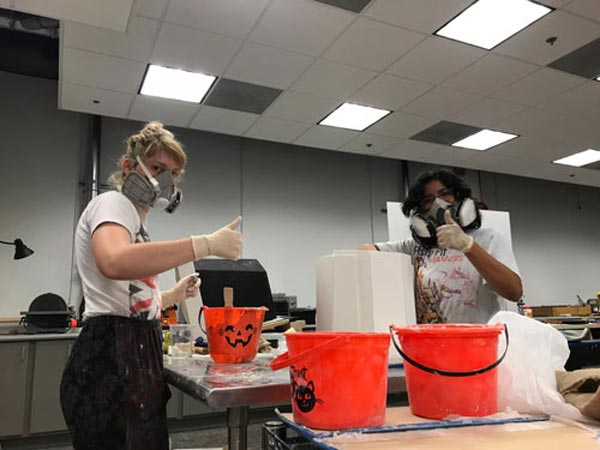 On your website you mention how Pit Stop pushed you to your limit with many roles including creating and prepping 3D models to be 3D printed.  How long have you been using 3D printers and was it difficult to get the hang of them?
Besides a very brief project I did in a CAD class in high school, I had no experience in 3D printing before this film. Luckily, my school had a lab where they would operate and print the models for you as long as you prepped the 3D model correctly, so I didn't have to operate the actual machine myself. Prepping the model was a difficult challenge though, in order for the 8 Ball to be printed in full color like we wanted, I had to use a modeling program called Rhino 6 that I had never used before. I had a few years of experience in other modeling programs like Maya, so over my winter break I took it upon myself to figure out how to use this new program and create the model to be printed when I got back to school. Cleaning up 3D prints was another big challenge I had to tackle, I remember having to sand the 8 Ball down for a solid 2 days to make it look just right in camera.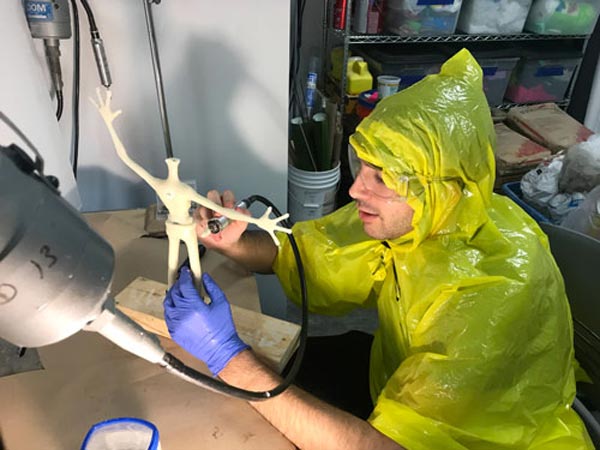 Would you say 3D printers are a game changer for the creation of stop motion animation?
Definitely! Many studios are taking advantage of using 3D printers to help in various stages of productions. I've watched a few behind-the-scenes videos where studios explain how they're able to use 3D printers in the modeling and mold making processes, but I believe the most common use of 3D printers is to create facial replacements for characters. Without 3D printers, you would have to individually sculpt and mold different heads or facial parts for each expression of a character, and then consistently paint them all the same way so that it looked seamless when swapping between them on screen. Now, you can sculpt and model these different expressions digitally, and print them perfectly in full color, so that you can have precise control over the consistency. Personally, I think a sense of the "hand-made" quality is lost in this style of production, but it's a great option to have for increasing the production value of stop motion pieces.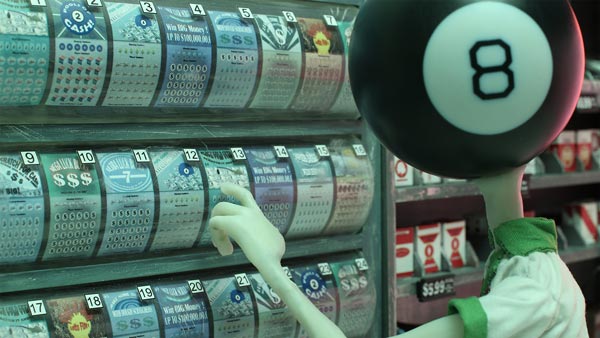 I worked on a stop motion film a very long time ago.  Has the process gotten quicker or are you still shooting frame by frame?
I wouldn't say the process of animating has gotten any quicker, like you said, you still shoot every individual frame manually with a camera, having to move the characters and props every time a picture is taken. But I believe the process has gotten more efficient with the development of programs that assist us. Dragonframe is currently the standard program used to create frame by frame animation.  It comes with a lot of features that help in the process, such as being able to toggle between frames, using onion skin to layer previous frames on top of the one you're shooting, and including an x-sheet to keep track of how many frames you've shot and how long they're held. Every animator has a different way to go about animating. We were on a tight shooting schedule so this was my usual approach to animating a shot on Pit Stop: 
I would start by taking some reference video of me or a friend performing the action that's in the shot, we'd do a couple different takes to analyze our options on the different ways the character could perform a single action or movement. I would do a rough blocking of the shot with the character in-camera, where I try to hit all of the key poses I want the character to be in, while roughly timing the frames out so I have an idea of how long each action will take. Then, depending on if it was a more intense shot, I would do a rough pass on 2's and 3's, meaning each shot is held for 2 frames or 3 frames, instead of the frames changing every second. I'd ask my colleagues and professors for critique on the acting in the shot, and then I'd go right ahead and jump into a final pass, where I usually animated the puppet on 1s, meaning I move the character every frame! The amount of time this process takes depends on the intensity of the shot, there were some shots I was able to knock out in about a day, while there were other that would take me a solid 3 to 4 days to complete.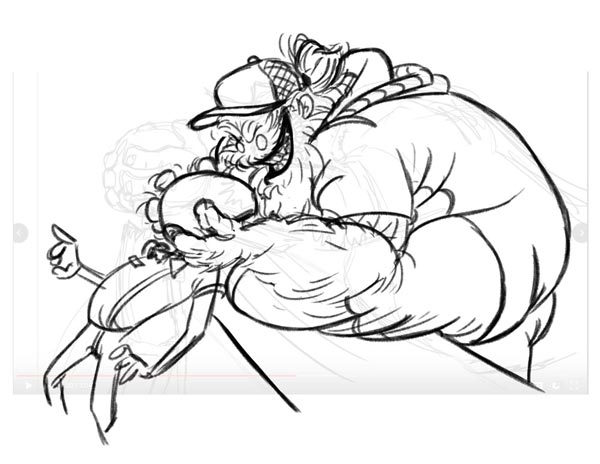 Click here for a photo slideshow of more concept art like this in the magazine article.
---
Gary Wien has been covering the arts since 2001 and has had work published with Jersey Arts, Elmore Magazine, Princeton Magazine, Backstreets and other publications. He is a three-time winner of the Asbury Music Award for Top Music Journalist and the author of Beyond the Palace (the first book on the history of rock and roll in Asbury Park) and Are You Listening? The Top 100 Albums of 2001-2010 by New Jersey Artists. In addition, he runs New Jersey Stage and the online radio station The Penguin Rocks. He can be contacted at gary@newjerseystage.com.
---