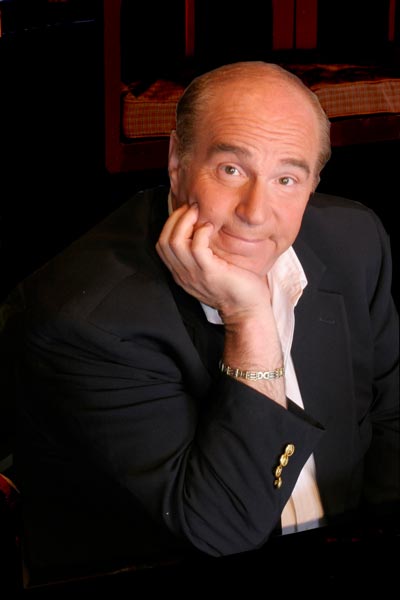 (NEWTON, NJ) -- The Newton Theatre presents Steve Solomon in his best-selling show My Mother's Italian, My Father's Jewish and I'm in Therapy! on Sunday, January 21, 2018 at 3:00pm.  The hit comedy stars the author and Broadway star of the show, Steve Solomon. This show has become one of the longest running one-man comedies in history, having just celebrated its four thousandth performance.
Steve brings to the stage dozens of wild characters we all relate to, brought to life by his comedy magic. His four shows have had audiences in three countries guffawing since 2003. The audience follows along on this wonderfully funny journey about growing up, mixed marriages, ex-wives, dogs, cats, dieting, and dozens of other side-splitting situations we can all relate to.
Described as "One part lasagna, one part kreplach, and two parts Prozac," you don't have to be Jewish or Italian to love this show. All you need is to know what it feels like to leave a family dinner with heartburn and a headache!
For Steve Solomon, the road to a career in comedy began during his childhood in Sheepshead Bay, Brooklyn, where he picked up the many accents and dialects he heard on the streets of his multi-ethnic neighborhood. This self-professed "class clown" grew up to become a physics teacher and an assistant superintendent of schools. Steve used humor, dialects, and sound effects to inspire his students and tick off his fellow administrators. Eventually, however, Solomon felt the irresistible urge to follow his heart and write comedy.
He left his academic career behind and turned his attention to his latent love of making people laugh. As Steve puts it, "I decided to follow my heart and become an impoverished comedy writer and performer." He returned to his roots to write the autobiographical one-man show: the three-time award winning My Mother's Italian, My Father's Jewish and I'm In Therapy has met with rave reviews to sold out crowds throughout the country and became one of the longest running one-man comedy shows in history.
---
The article continues after this ad
---
---
The show played for two sold-out years in New York City and has toured internationally in more than 100 cities. It spun off three sequels, My Mother's Italian, My Father's Jewish & I'm STILL in Therapy! and My Mother's Italian, My Father's Jewish & I'm Home for the Holidays. He's quite proud of his newest hit show: Cannoli, Latkes & Guilt….the therapy continues! All four of his shows are currently touring. 
Tickets range from $29 to $44 and may be purchased by visiting www.TheNewtonTheatre.com or contacting the Box Office at 973-940-NEWT.
The historic Newton Theatre is located at 234 Spring Street in Newton, NJ.  
originally published: 2017-11-14 00:00:00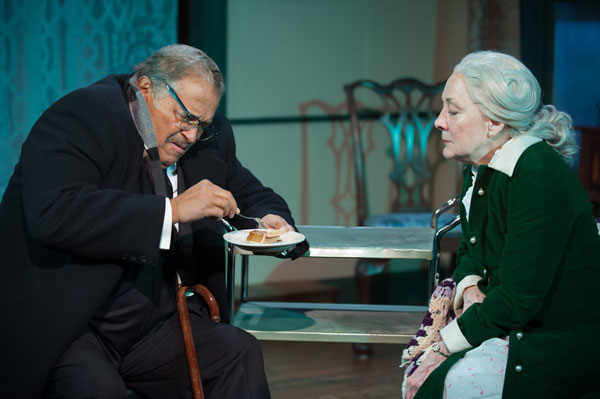 PHOTOS from "Driving Miss Daisy" at Mile Square Theatre
(HOBOKEN, NJ) -- Currently on stage at Mile Square Theatre is Alfred Uhry's powerful masterpiece Driving Miss Daisy. Set in the South between the late 40's and early 70's, the play explores an unlikely friendship between an elderly white Southern Jewish woman, Daisy Werthan, and her African-American chauffer, Hoke Colburn. The production runs until February 25.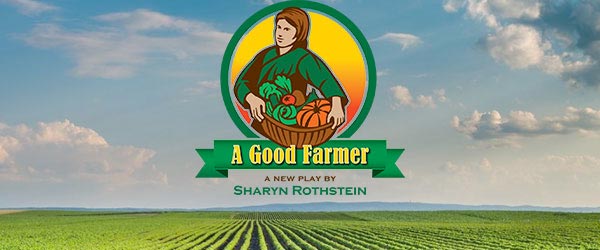 Sharyn Rothstein's "A Good Farmer" Raises Emotional Issues
Two women are talking, a small farmer and one of her employees. They're also friends. Immigration officers have just raided a nearby farm, and they're scared. Sharyn Rothstein's play "A Good Farmer" is set in a small town in upstate New York. It's a study in friendship, paranoia and competing loyalties that's looking for the human experience behind the kind of big issues that fill our daily news feed.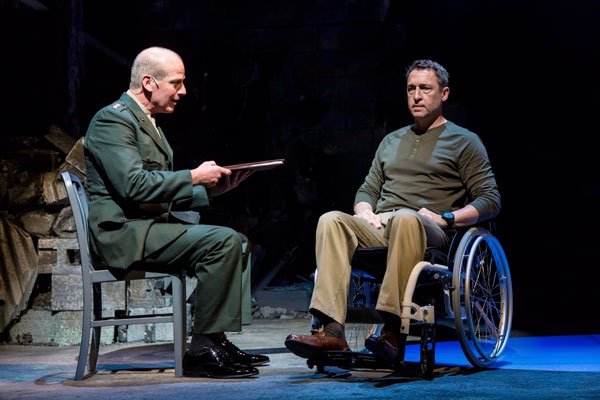 PHOTOS from "American Hero" at George Street
(NEW BRUNSWICK, NJ) -- From the author of last season's American Son, comes a raw, gritty drama which shines a light on how America honors its veterans, the corrupting effect of awards and commendations, and questions what it truly means to be a hero. American Hero joins American Son and a yet-to-be titled new work to create a trilogy of plays exploring American injustice by Christopher Demos-Brown.  The production runs January 30 through February 25.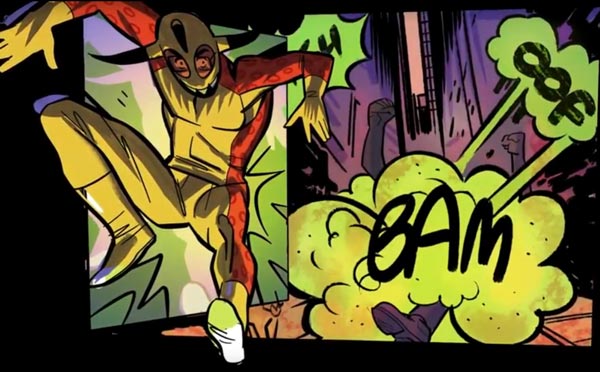 Two River Theater Premieres "El Coqui Espectacular and the Bottle of Doom"
There's a new superhero in town! "El Coquí Espectacular and the Bottle of Doom" is having its world premiere at Two River Theater. Featuring a down-on-his-luck comic book artist, this new play tells a lively story about following your passion and the strong ties of community. Jesse and Dave were at rehearsal in Red Bank to get the scoop from show's creators.