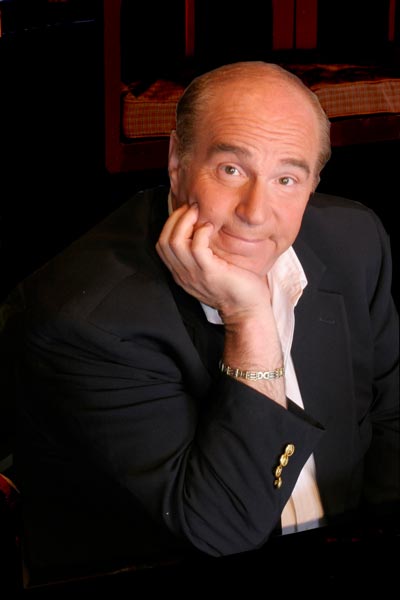 (NEWTON, NJ) -- The Newton Theatre presents Steve Solomon in his best-selling show My Mother's Italian, My Father's Jewish and I'm in Therapy! on Sunday, January 21, 2018 at 3:00pm.  The hit comedy stars the author and Broadway star of the show, Steve Solomon. This show has become one of the longest running one-man comedies in history, having just celebrated its four thousandth performance.
Steve brings to the stage dozens of wild characters we all relate to, brought to life by his comedy magic. His four shows have had audiences in three countries guffawing since 2003. The audience follows along on this wonderfully funny journey about growing up, mixed marriages, ex-wives, dogs, cats, dieting, and dozens of other side-splitting situations we can all relate to.
Described as "One part lasagna, one part kreplach, and two parts Prozac," you don't have to be Jewish or Italian to love this show. All you need is to know what it feels like to leave a family dinner with heartburn and a headache!
For Steve Solomon, the road to a career in comedy began during his childhood in Sheepshead Bay, Brooklyn, where he picked up the many accents and dialects he heard on the streets of his multi-ethnic neighborhood. This self-professed "class clown" grew up to become a physics teacher and an assistant superintendent of schools. Steve used humor, dialects, and sound effects to inspire his students and tick off his fellow administrators. Eventually, however, Solomon felt the irresistible urge to follow his heart and write comedy.
He left his academic career behind and turned his attention to his latent love of making people laugh. As Steve puts it, "I decided to follow my heart and become an impoverished comedy writer and performer." He returned to his roots to write the autobiographical one-man show: the three-time award winning My Mother's Italian, My Father's Jewish and I'm In Therapy has met with rave reviews to sold out crowds throughout the country and became one of the longest running one-man comedy shows in history.
---
The article continues after this ad
---
---
The show played for two sold-out years in New York City and has toured internationally in more than 100 cities. It spun off three sequels, My Mother's Italian, My Father's Jewish & I'm STILL in Therapy! and My Mother's Italian, My Father's Jewish & I'm Home for the Holidays. He's quite proud of his newest hit show: Cannoli, Latkes & Guilt….the therapy continues! All four of his shows are currently touring. 
Tickets range from $29 to $44 and may be purchased by visiting www.TheNewtonTheatre.com or contacting the Box Office at 973-940-NEWT.
The historic Newton Theatre is located at 234 Spring Street in Newton, NJ.  
originally published: 2017-11-14 01:00:00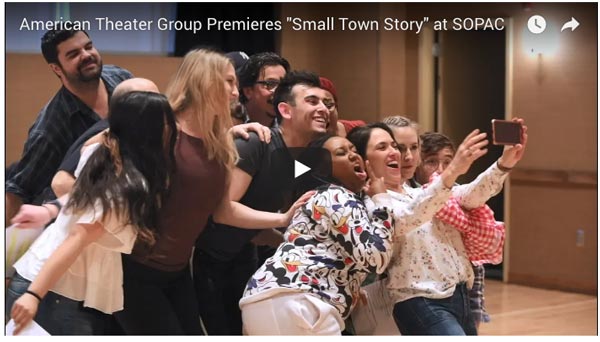 American Theater Group's "Small Town Story" Premieres at SOPAC
Can the power of theatre convince a small town to overcome its prejudices? That's what's at the heart of "Small Town Story," American Theater Group's new musical based on actual events. Making its premiere at South Orange Performing Arts Center Thursday, May 31 through Sunday, June 10, this show explores the power of theatre, the inherent dangers of silence and the potential of young people to change the world. Join Jesse and Dave at rehearsal and find out more from the team behind this meaningful show.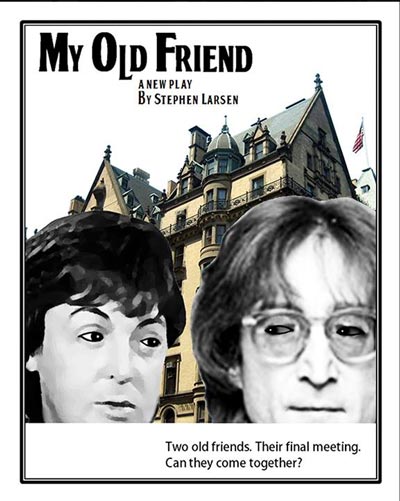 An Interview With Stephen Larsen About "My Old Friend" - The Final Meeting of John Lennon and Paul McCartney
(HOLMDEL, NJ) -- The Holmdel Theatre Company will present a reading of Stephen Larsen's play My Old Friend on Monday, June 4th at 7:00pm. The play is about a little-known final meeting of John Lennon and Paul McCartney.   This is the first public reading of the play. Admission is free and coffee is served.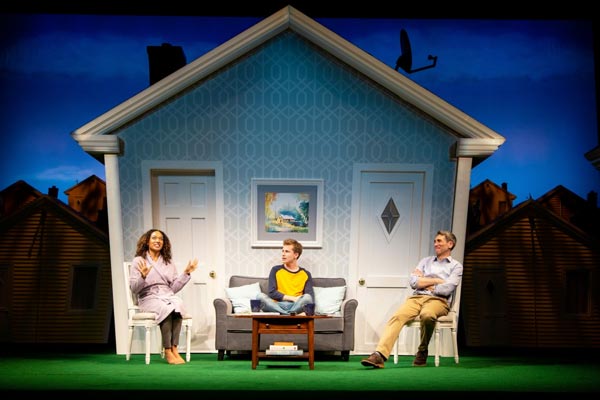 Good Friends Bring "Turning Off The Morning News" To The Stage
Mark Twain once observed, "The secret source of humor itself is not joy but sorrow." One of America's funniest playwrights, Christopher Durang, is proof. His plays are absurd, comical, and, almost always, very dark.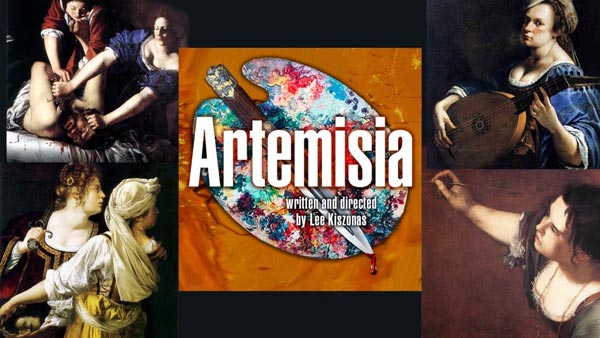 Who In The World Is Artemisia Gentileschi?
You know of Michelangelo, Da Vinci, Van Gough and Picasso. And, if you've ever been to elementary school, you've probably been taught about Georgia O'Keeffe. But what about Artemisia Gentileschi?