(RAHWAY, NJ) -- A local production of the 1970 Broadway musical comedy Company, written by American composer Stephen Sondheim, is scheduled to have a run beginning September 8 at the Union County Performing Arts Center's Hamilton Stage. The musical revolves around Bobby based on the life of a self confirmed bachelor and his married friends. He takes a deep look into his life while his married friends explain the pros and cons of marriage.
Bobby is young man living in New York City whose friends are coming together to throw him a surprise 35 th birthday party. The story is comprised of short vignettes presented in no particular order and explores the complications of adult relationships. Humor, honesty, and beautifully written music will create a personal space for each audience member to find similarities within their own lives.
This local production of Company is directed by Khy Garner and stars lead Tim Walton, last year's Fearless ICON Champion. ICON is an annual fall competition between New Jersey's best musical theater voices. Part of his prize was the opportunity to be the lead performer of his dream show (Company) put on at UCPAC. The time has come for Walton to cash in on his prize and give the performance of a lifetime.
The cast is made up of real-life teachers, a doctor, a computer technician, and salesmen just to name a few. It includes Alissa Valiante, AJ Meeker, Jenna Zielinski, Steven Leschanka, Molly Frieri Neff, Greg Perkins, Karen Pierson, Jason Cesar, Mimi Grancis, Kirk Lambert, Marisa Cucuzza, Jenne Carey, Cherisse Bonefont, Jessica Musolina, Hanna Wasserman, Debbie Miller Nelson, and Colleen Fritzen.
The show will open on September 8 at 8PM with repeat evening performances on September 9, 15, and 16. Two matinee performances will be held on September 10 and 17 at 2PM. General Admission tickets are available for $22 for each performance at www.ucpac.org. Tickets may also be purchased by visiting the Box Office located at 1601 Irving Street in Rahway, NJ, via email at boxoffice@ucpac.org, or by calling 732.499.8226. The Hamilton Stage is located at 360 Hamilton Street in Rahway, NJ. Both locations are easily accessible to majorroads and public transportation.
---
originally published: 2017-07-17 00:00:00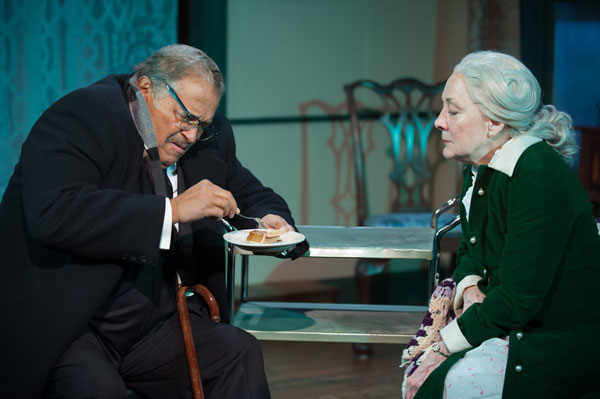 PHOTOS from "Driving Miss Daisy" at Mile Square Theatre
(HOBOKEN, NJ) -- Currently on stage at Mile Square Theatre is Alfred Uhry's powerful masterpiece Driving Miss Daisy. Set in the South between the late 40's and early 70's, the play explores an unlikely friendship between an elderly white Southern Jewish woman, Daisy Werthan, and her African-American chauffer, Hoke Colburn. The production runs until February 25.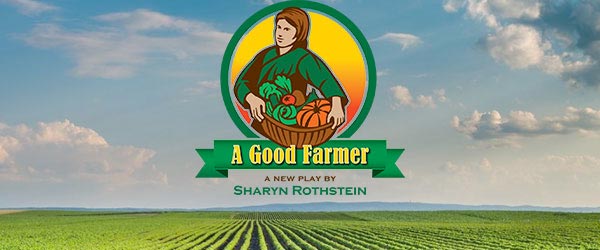 Sharyn Rothstein's "A Good Farmer" Raises Emotional Issues
Two women are talking, a small farmer and one of her employees. They're also friends. Immigration officers have just raided a nearby farm, and they're scared. Sharyn Rothstein's play "A Good Farmer" is set in a small town in upstate New York. It's a study in friendship, paranoia and competing loyalties that's looking for the human experience behind the kind of big issues that fill our daily news feed.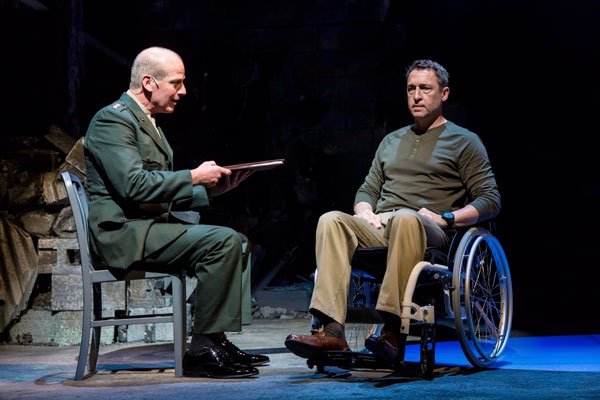 PHOTOS from "American Hero" at George Street
(NEW BRUNSWICK, NJ) -- From the author of last season's American Son, comes a raw, gritty drama which shines a light on how America honors its veterans, the corrupting effect of awards and commendations, and questions what it truly means to be a hero. American Hero joins American Son and a yet-to-be titled new work to create a trilogy of plays exploring American injustice by Christopher Demos-Brown.  The production runs January 30 through February 25.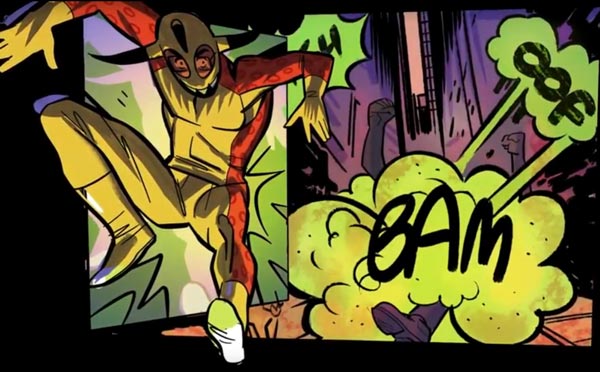 Two River Theater Premieres "El Coqui Espectacular and the Bottle of Doom"
There's a new superhero in town! "El Coquí Espectacular and the Bottle of Doom" is having its world premiere at Two River Theater. Featuring a down-on-his-luck comic book artist, this new play tells a lively story about following your passion and the strong ties of community. Jesse and Dave were at rehearsal in Red Bank to get the scoop from show's creators.