By Gary Wien
originally published: 07/21/2016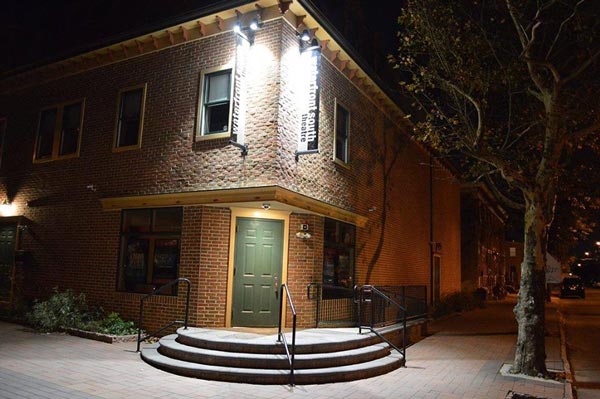 South Camden Theatre recently did the unthinkable.  After 11 years of building a brand based upon high quality work centered around the identity of Camden itself, the theatre's Board of Directors fired Joseph M. Papryzcki — the company's Founder and Producing Artistic Director.
To call this anything less than a tragedy is an understatement.
Papryzcki is an accomplished playwright with over 20 years of directorial credits to his name. He not only brought works by names like Tennessee Williams, Eugene O'Neill, and Clifford Odets to Camden, he put the city on stage as well.  Setting stories in the city he where grew up, Papryzcki's own plays gave South Camden Theatre something most companies only dream about — world premiere plays featuring stories set in their own backyard.
And for the last six years, those plays were staged in the beautiful Waterfront South Theatre - a 96 seat theatre built on the exact property where Walt's Café — the saloon owned by Papryzcki's grandfather — stood for decades.
In one bold move, the South Camden Theatre's Board of Directors got rid of the guy who founded the theatre, led it to an eventual home, and helped shape its identity. And the decision was made without a new Artistic Director in place.
---
The article continues after this ad
---
---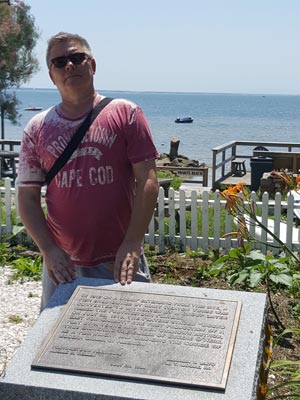 New Jersey Stage talked with Papryzcki as he was visiting Provincetown, MA and the site where Eugene O'Neill's first work, Bound East For Cardiff, was staged by the Provincetown Players one hundred years ago.  Places like this are sacred to playwrights like Papryzcki and he's clearly in his own element.
Papryzcki provided us with the timeline of how things got so bad between him and the Board.  It began with people being added to the Board without his knowledge or input, events added to the calendar that he didn't know about, and a desire to move from creating art to making money.
The seeds were planted last October.  Charlie Victor Romeo (CVR) was chosen to open the theatre's 11th season.  South Camden Theatre gave a brilliant production of a rarely seen play involving recreations of actual black box recordings of planes in dire trouble. It was exactly the type of adventurous theatre that earned South Camden Theatre respect among the region. It was also the exact type of production the Board wanted to remove from future seasons. Several board members expressed their displeasure with it to Papryzcki.
A few months later, the Board told Papryzcki that they no longer wanted to have his newest play be on the season schedule, and that, in the future, his original works would have to be approved by the Board first.  Going even farther, Papryzcki was told that he needed permission by the Board to direct works at South Camden as well.
"At this point, I think they were trying to piss me off so I'd quit," said Papryzcki. "And I was not going to quit.  So now I'm told I can't do my own plays.  I said, 'I've got nothing but great reviews in 11 years and before that.' They said, 'We don't care. We need to make money.'"
He was told the theatre needed four sure-fire hits next season.
Tensions grew more heated with each Board meeting as the rift between Papryzcki and the others became larger and larger.  This situation could happen to any theatre company that finds itself needing additional revenue.  The actual battle went beyond the idea of revenue.  Papryzcki was the lone artist in the group, fighting for the identity and soul of the theatre company.  The members of the Board were supposed to support the theatre in every way possible, yet only a handful had even helped bring people to the plays.  
"If you don't sell tickets and you're on the Board, why are you here?" Papryzcki asked during an emergency Board meeting held in May.  "I told them that in Board training they tell you that your job is to raise money and support the Artistic Director.  And, if you can't support the Artistic Director, you either have to fire the Artistic Director or you, as a Board member, need to resign because there's no reason for you to be here."
And that's when it happened.  A Board member held up his hand and said, "I'm going to start the unpopular, but I'm going to make a motion that we remove you as Artistic Director because you've lost touch with the audience."  The Managing Director then seconded the motion and the Board took a vote.  Only two members of the Board supported Papryzcki.
When the official word about Papryzcki's firing was made public, it was stated that he was fired because revenues were down.  A reporter from Philly Voice looked into the theatre's 990 forms (IRS Form 990, Return of Organization Exempt From Income Tax) and it was shown that from 2011 to 2014 the theatre actually had a 25% increase in revenue.  The problem was that expenses had increased as well. In all 11 years, Papryzcki had been working in an unpaid position.
Looking back, Papryzcki thinks one of the problems may have been from a large influx of revenue from the initial year's advertising book, which was full from businesses and people wishing the theatre good luck.  This revenue was a one-time influx and the realities of running a non-profit theatre in the heart of Camden soon became apparent.
One of the reasons New Jersey Stage always loved the work of South Camden Theatre was because Papryzcki dared to present the classics and adventurous work in an area that was not exactly conducive to a theatre.  The immediate area does not have restaurants to go to before a show or bars to get a drink afterwards. The location was chosen for two reasons: it was the site of the bar owned by Papryzcki's grandfather and it carried the hope of helping to revitalize a part of Camden.  The building was built by the Heart of Camden (a community-based organization that is dedicated to revitalizing the Waterfront South neighborhood) and sold to the South Camden Theatre Company for one dollar.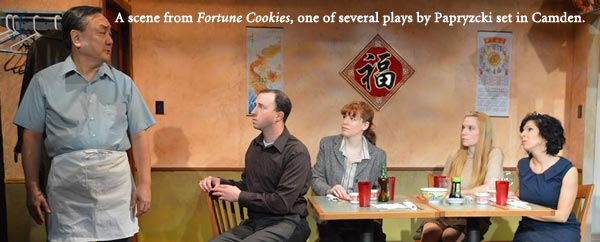 Papryzcki says the 2015 revenues were clearly down, but "because we only had two weeks of one play and I didn't run four full plays.  I did the Shadows Of War one-act festival, which - now that this is over - I'll say was one of the greatest theatre experiences of my life. Watching Vietnam veterans see their story, seeing them crying in the audience and coming up to me afterwards and shaking my hand; watching Afghan vets almost not make it through the first play because it was so real.  That's the one I'll hold on to."
"Before they fired me, I said it took 11 years to build a brand that people knew when they were coming to South Camden they would see something that was different," added Papryzcki.  "It would be either a classic or new play — something with meaning.  You can't just say I want to do a concert here and have those people come.  They want to see theatre.  They want to see real hardcore blood and guts theatre and that's our

audience."
"A reporter asked me if I would consider this artistic differences," continued Papryzcki.  "I said artistic differences? You can't have artistic differences when you are the only artist in the room."
Ironically, a film crew has been shooting a documentary about Papryzcki for the past year and a half. The film was intended to detail how the theatre started, his family's history, and the work done.  It now has a rather unexpected ending as well.  As Papryzcki told the filmmaker, the film "Just went from a feel good documentary to an American Dream gone bad documentary."
Since news about the firing spread, Papryzcki has received tons of emails, phone messages, and texts in support of him and his work.  He isn't sure what the future holds for him, but plans to keep writing and directing.  There's a chance he might reappear as an Artistic Director sooner than later as well.  One thing is for sure, leaving his grandfather's bar and the theatre he created feels like being abruptly uprooted.
"I did this to help Camden come back," said Papryzcki.  "My hometown… I wanted to bring it back.  And now, I'm going to be doing work but it won't be in Camden, it will be somewhere else."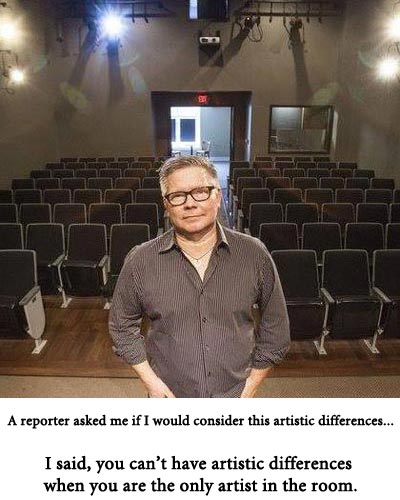 ---
Gary Wien has been covering the arts since 2001 and has had work published with Jersey Arts, Elmore Magazine, Princeton Magazine, Backstreets and other publications. He is a three-time winner of the Asbury Music Award for Top Music Journalist and the author of Beyond the Palace (the first book on the history of rock and roll in Asbury Park) and Are You Listening? The Top 100 Albums of 2001-2010 by New Jersey Artists. In addition, he runs New Jersey Stage and the online radio station The Penguin Rocks. He can be contacted at gary@newjerseystage.com.
---