By Gary Wien
originally published: 04/22/2020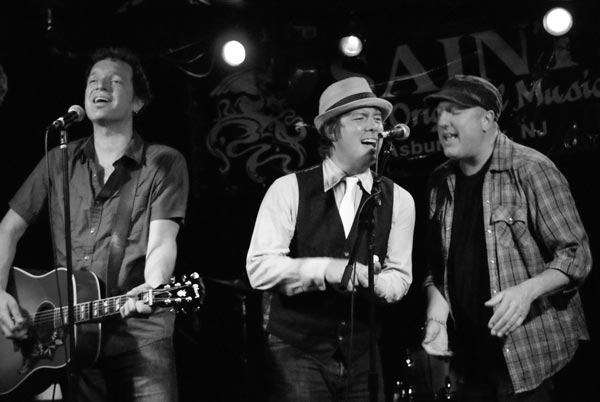 Every day NJ Stage receives news about venues struggling to stay afloat or laying off employees due to being forced to shut down on account of the pandemic.  I tell people you can't save them all so choose who means the most to you and donate what you can to help them.  For me, the place that's on top of the list is The Saint in Asbury Park.
The Saint is a tiny club (about 150 capacity) located on Main Street in Asbury Park.  It's owned and run by Scott Stamper and Meg Donahue Kelly.  Stamper's first club in Asbury was T-Bird's Cafe, an even smaller venue where I saw a few shows.  The Saint began in 1994 and has been running ever since.  I saw a few shows there in the '90s, but became a regular around 2002 when I started work on my book, Beyond the Palace.
I remember telling Scott I was writing a book and I could tell he didn't really believe me until I handed him a copy of the finished product. He used to test me early on to see what my musical knowledge was and to see if I was for real or not, but as the years went on, he became a good friend.  We'd talk about music, soccer, baseball, and Rutgers football.  He'd contact me when there was a show coming up that he thought I'd like. The Saint was host to a bunch of anniversary shows for my old print publication, Upstage Magazine, and I saw countless shows there, met tons of artists, and made many friendships.  In many ways, it was my "Cheers" - a place I'd go to see friends, hear great music, and escape life for a while.  For about about 7-8 years, I was one of the few people with a camera taking shots of the shows.  This was before everyone had a cellphone and the ability to have a camera with them wherever they went.  I was there for my magazine and the early site AsburyMusic.com which covered the local music scene.  Some of my photos are seen in this article.
Due to the club's intimate size, it gives you the opportunity to feel like you have a front row seat wherever you are.  Many of the best shows I've ever seen took place there; often catching bands early in their career.  Scott always had good taste in music, scouting out bands at places like SXSW each year and bringing them to Asbury.  Since he gave bands their first shot in the area, many remained loyal to him even as their careers took off.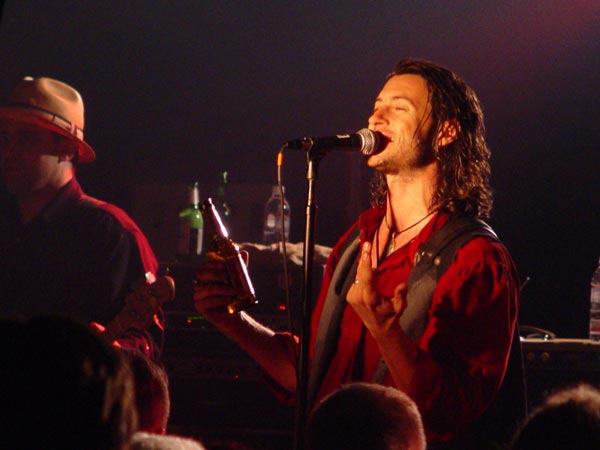 Some of the shows I'll never forget include seeing Roger Clyne & the Peacemakers in a completely packed room for the first time and being amidst an audience who knew every line of each song. It was like being thrust into a Bruce Springsteen show if you had never heard Springsteen's music before.  There was the time Gordon Brown told me to check out this band from Ohio called Red Wanting Blue who not only blew me away with their performance, but became one of my all-time favorites. I loved watching the amazing guys from Philly who made up 4 Way Street and later U.S. Rails come to town or perform solo shows at the club. And anyone who was there will never forget the Japunks festival, which is still one of the craziest nights of music in my life.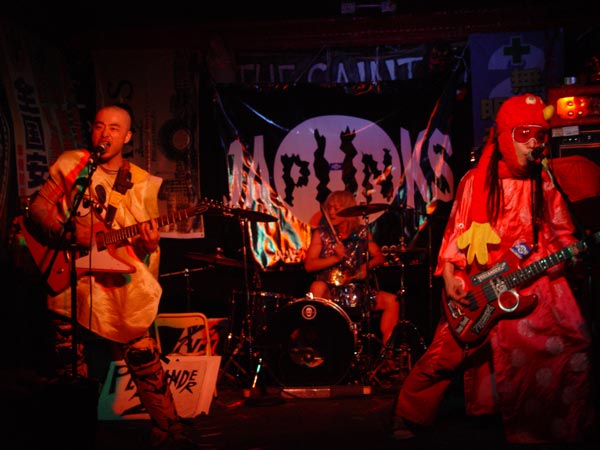 ---
The article continues after this ad
---
---
The first time Josh Ritter ever performed in town was in front of a pretty light crowd but the time he returned with Bruce Springsteen in the audience was a different story.  Jason Ringenberg (from Jason and the Scorchers) tore up the stage with Maybe Pete as the backing band.  Acts like Ingram Hill, The Pierces, LP, Peter Himmelman, Will Hoge, Matt Keating, Griffin House, and Jen Chapin had great shows.
I've had drinks at the bar with Graham Parker, James McMurtry, Dean Ween, and numerous other artists who performed or dropped by to hang out at the club.  I'll never forget an excited Anaïs Mitchell telling me about getting a tattoo next door before the show well over a decade before she won a Tony Award for Hadestown. And who could forget the days the great Joe Harvard was working sound?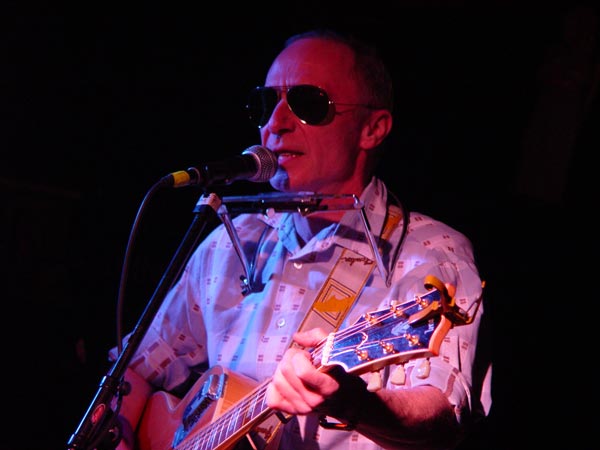 The Saint always gave local artists a chance to be the headliner or to present special shows. There's Cook Smith's annual Xmas show; Rick Barry's Holiday Hangover show and his wonderful "A Night In Progress" series; Kriz Oehme's poetry shows; and the time Status Green was able to sell out the club in 24 hours under a phony name stand out to me.  But mostly it was the place that let you see hundreds of local artists prove how strong the Jersey music scene is night after night.  If I started to list names of locals this article would go on forever.  Let's just say the talent found in Jersey on any given night is far better than any episode of American Idol in my opinion.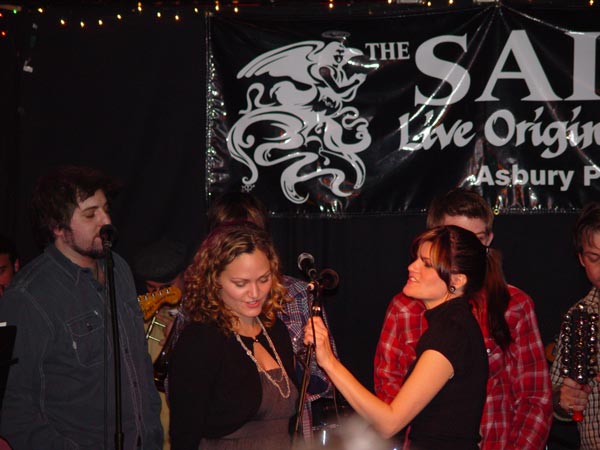 You probably have heard by now, but Marguerite King and Adam Nelson set up a GoFundMe campaign to raise funds for the club.  Unlike other media outlets who rushed to push out stories based on speculation revolving around the club's future, I wanted to know that club's owners (Scott Stamper and Meg Donahue) were ok with the fundraising campaign and supported it.  While hundreds jumped at the chance to help out the club (raising over $35,000 as of this writing) I thought it was odd that neither were mentioned as part of it on the original fundraising page.  After thousands of dollars had poured it, the owners made public comments in support of the campaign.  Upon talking with one of the people involved in the campaign I became convinced it was legitimate.
A few other longtime Saint patrons felt the same way toward the campaign.  One who donated to it said, "I went with my heart, not my head" with the hope that the money would go to the right place.  Another held off supporting it until it became clear that the money would go to the club.  If you did not know the campaign organizers, this was a leap of faith. 
People may wonder why I was skeptical, but look around us.  Very few people are working and many are going broke or already there.  This is literally the perfect time for a scam and many scams are done during situations just like this.  I did not think this was a scam, but I wanted confirmation first before I began promoting it.  Due to health reasons, I haven't been able to be at the club much in recent years and I didn't know the people behind the GoFundMe campaign.  So I wanted to learn more about it.
There was a time when journalists all sought proof (generally two sources) before running stories.  In the age of the Internet, that is rarely the case anymore.  Websites rush out stories in the hopes of being first and many newspapers demand writers get clicks to keep their jobs.  I get that, but running stories that speculate about a club's future without getting a definitive answer from the owners themselves is reckless journalism.  Social media posts should not form the basis of stories like this in my opinion for many reasons.  It's better to be right than to be first and going with a hunch that something is true is very dangerous in this industry.
There are valid reasons why Scott and Meg might not have wanted a fundraiser to take place. Asbury Park isn't the same town as it was 10-20 years ago.  For a long time, The Saint was the only place for a show of this size.  Bigger shows went to the Stone Pony or Convention Hall.  Then places like Asbury Lanes and the Wonder Bar sort of took over the area between the Saint and the bigger clubs.  Today, The Saint faces competition from several places - venues that use the same acts and are aimed at the same audience.  In addition, rent is undoubtedly much higher than it was even just a few years ago.  According to online records, the tax assessment for the building has doubled since 2015 and I'm sure some of the cost was passed down to the club.  Add those two aspects with the pandemic that has forced them to miss at least 6 weeks of shows with the likelihood of missing another two months at least and some owners would consider this to be the time to move on. Few clubs ever last 25 years and even fewer people last 30 plus years in the business.  What Scott has done is remarkable and I hope he's able to continue.
The fundraiser for The Saint is valid and a worthy cause.  It's nice to see that the club has touched so many people over the years.  It will always be a special place for me.  A part of me died when I could no longer go there. As most of the town moved on to shows presented by a certain corporation, The Saint is fighting the good fight as an independent voice.  And the music scene needs that.  I'll be donating to the campaign as soon as my mortgage check clears.  We all have to choose our battles as to what venues we will fight to save.  Saving The Saint is the one for me.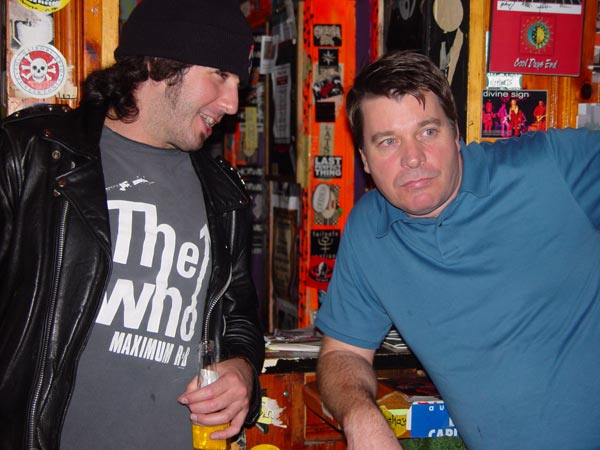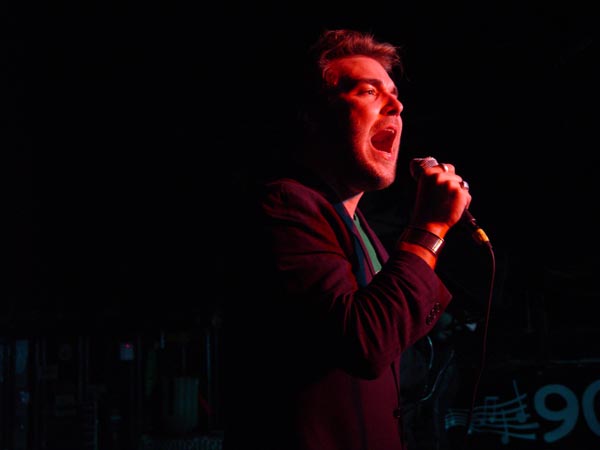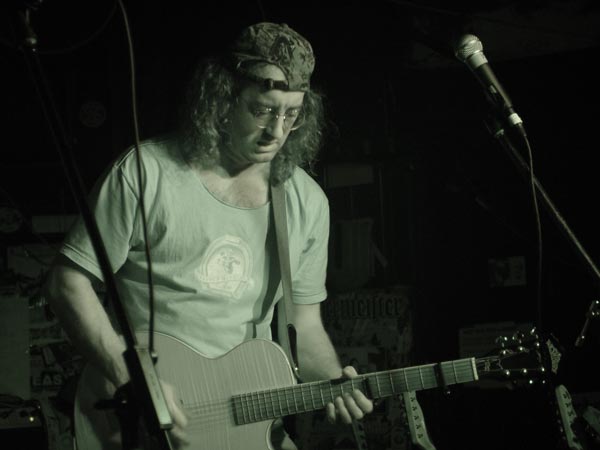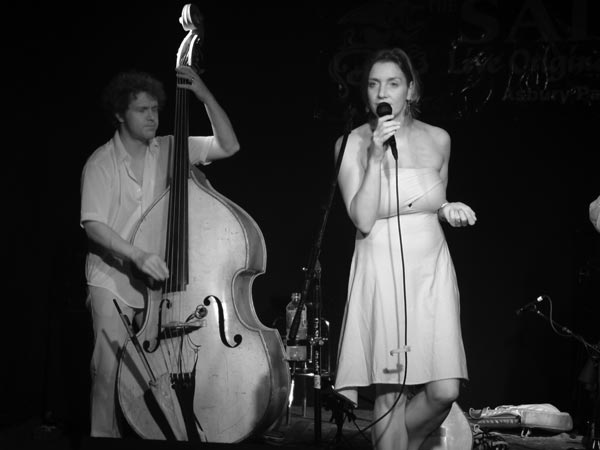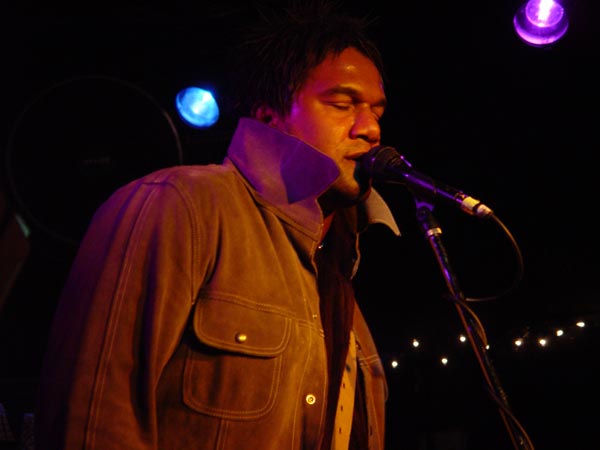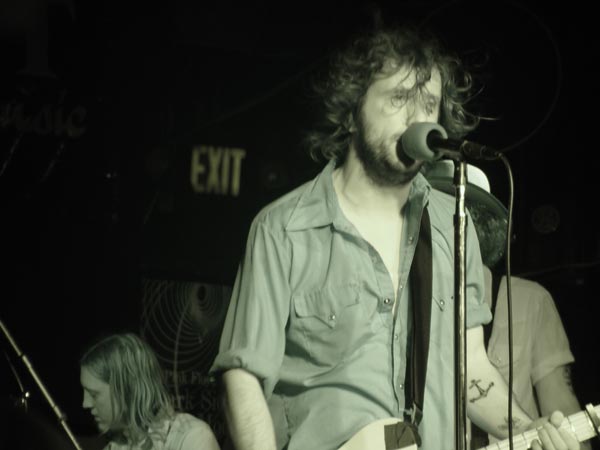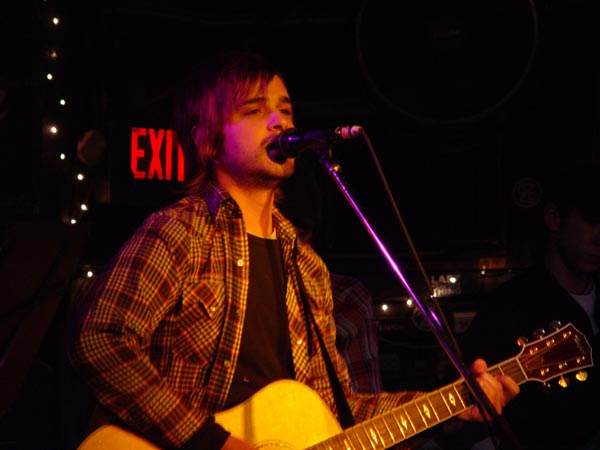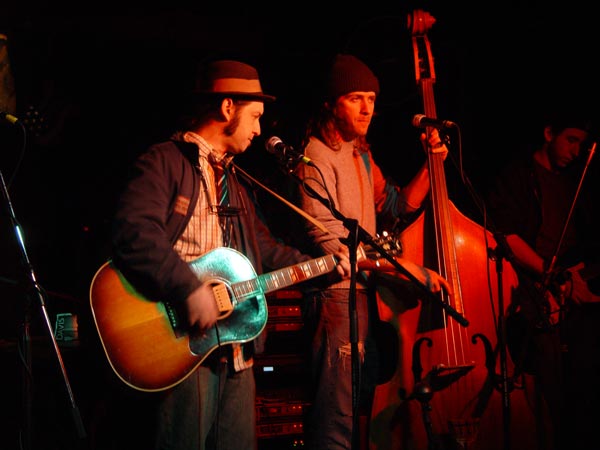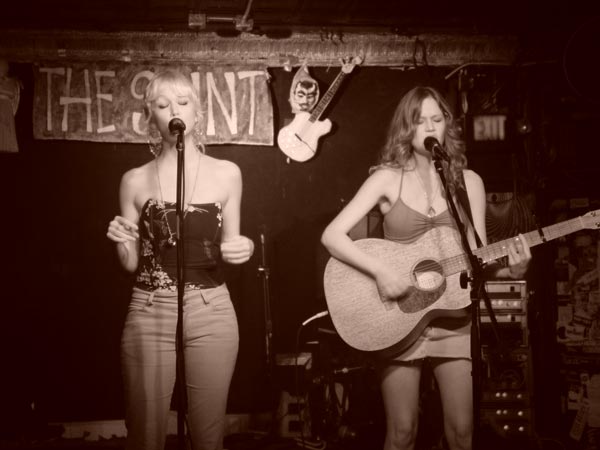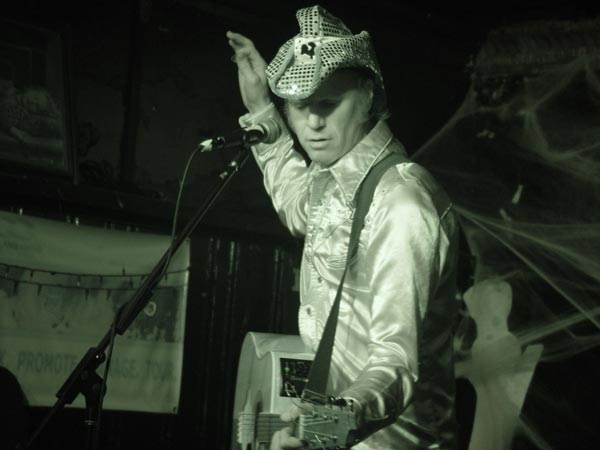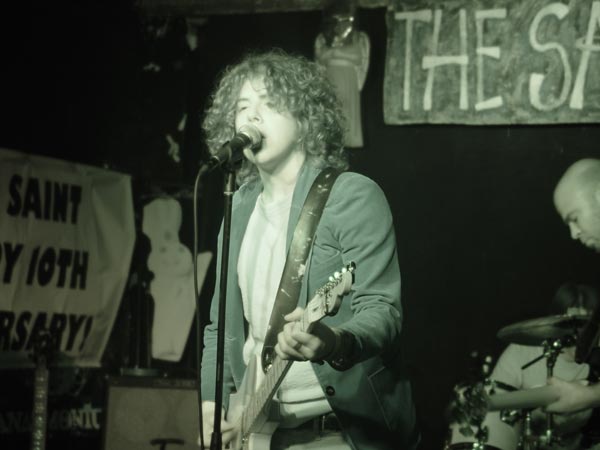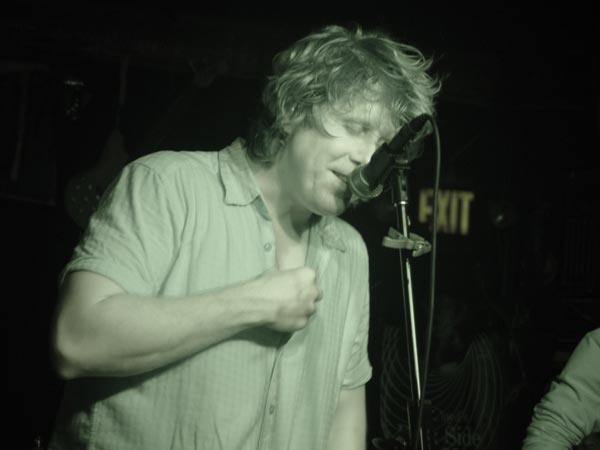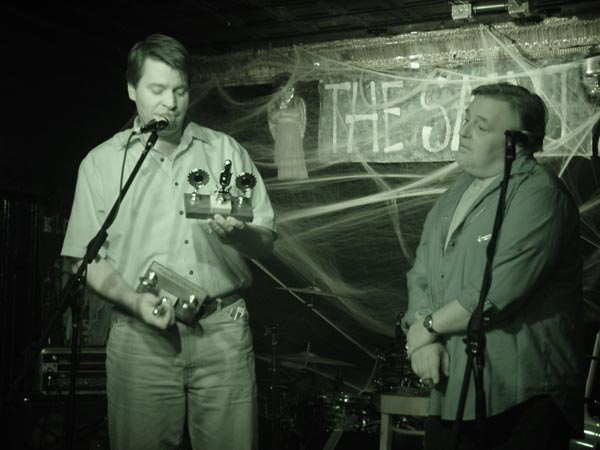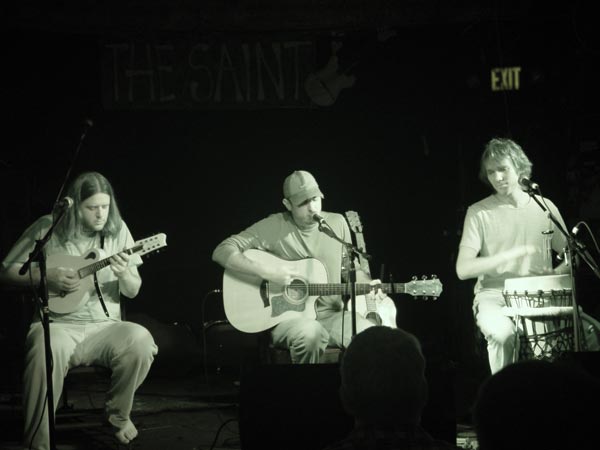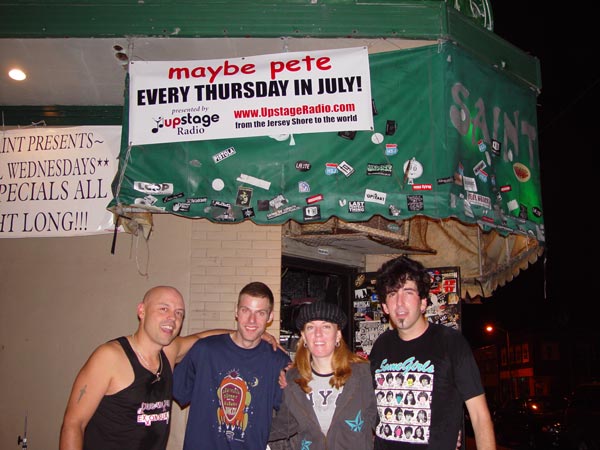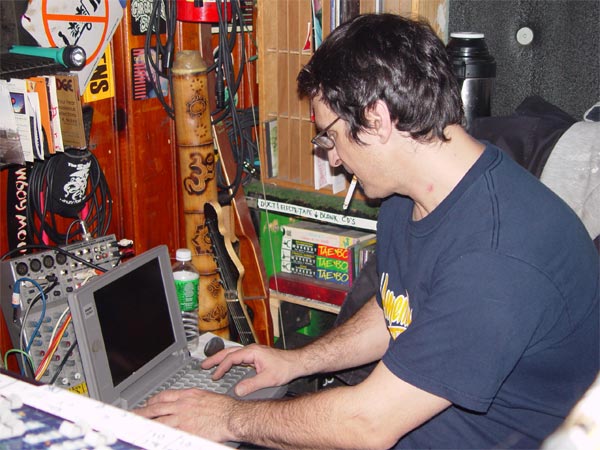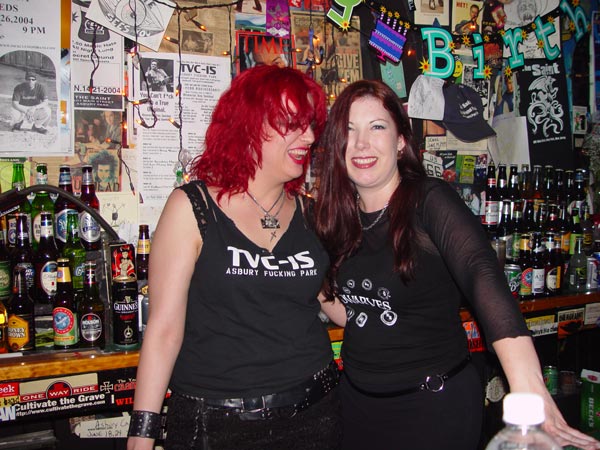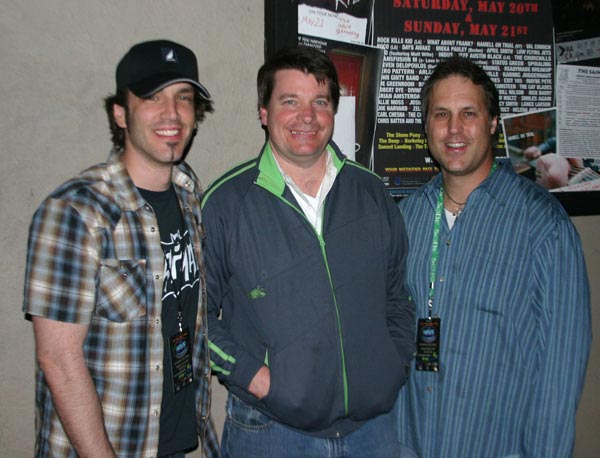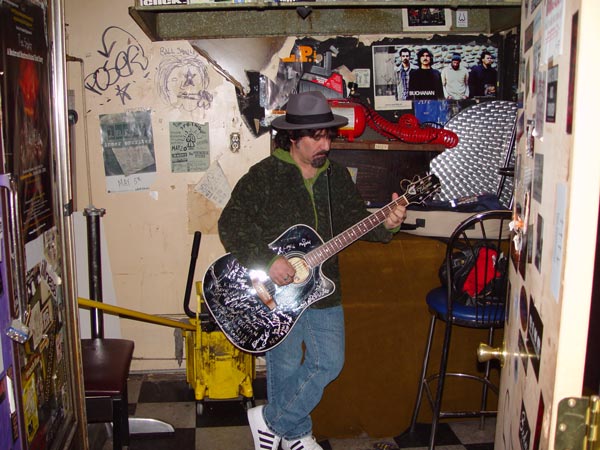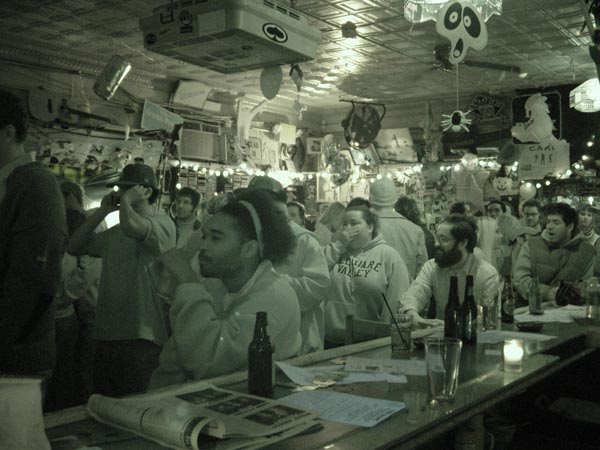 ---
Gary Wien has been covering the arts since 2001 and has had work published with Jersey Arts, Elmore Magazine, Princeton Magazine, Backstreets and other publications. He is a three-time winner of the Asbury Music Award for Top Music Journalist and the author of Beyond the Palace (the first book on the history of rock and roll in Asbury Park) and Are You Listening? The Top 100 Albums of 2001-2010 by New Jersey Artists. In addition, he runs New Jersey Stage and the online radio station The Penguin Rocks. He can be contacted at gary@newjerseystage.com.
---