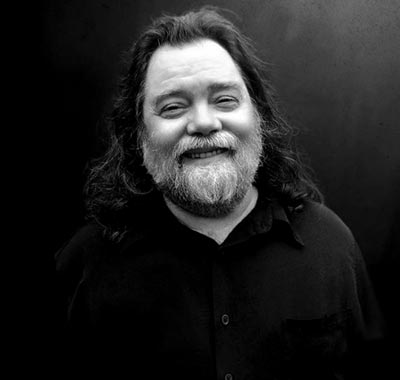 (JERSEY CITY, NJ) --What do REM, The Foo Fighters, Rob Zombie, and ZZ Top have in common? They all love, have been influenced by and covered the songs of the renowned Texas-born, singer songwriter, guitarist and harmonica player, Roky Erickson, who brings his psychedelic rock and roll to White Eagle Hall in Jersey City on September 8. 
In 1965, Erickson founded the groundbreaking  garage band, the  13th Floor Elevators – a pioneering psychedelic rock band, preceding – and influencing –  acid rock superstars such as Jimi Hendrix and the Grateful Dead. While Erickson may not have had any top-10 hits, the 13th Floor Elevators garnered an intensely loyal cult following, many of whom were other musicians as well as rock aficionados and music critics. One significant indication of his lasting influence, decades after its release Erickson's incendiary first single, You're Gonna Miss Me, was featured in the opening scene of High Fidelity.
While Erickson released notable, if sporadic, solo records in the 70s and 80s, legal hassles, drug use and mental health issues – Erickson spent time in a state mental hospital – sidelined his career. By the mid-1990s, Erickson had overcome his demons and has been making music live and in the studio ever since. He's received support and accolades from new generations of musicians ranging from Jesus and The Mary Chain to Henry Rollins. Erickson received a lifetime achievement award at the 2008 Austin Music Awards, given by ZZ Top's Billy Gibbons. 
An AllMusic review states: "If Roky Erickson had vanished from the face of the earth after the 13th Floor Elevators in all likelihood he'd still be regarded as a legend among garage rock fanatics for his primal vocal wailing and feral harmonica work. But while Erickson has become something of an icon among fans of rock at its edgiest, far too many regard the man as some sort of acid casualty… [but] a handful of fans have long known  – that Erickson is a major talent who has created a remarkable body of work." 
Opening for Roky Erickson is Death Valley Girls, an LA-based punk band who released their second record last year, Glow in the Dark, "10 songs that raise hell with shrill harmonies and emphatic, fist-pumping, garage-punk rock." (LA Weekly).
---
The article continues after this ad
---
---
Originally constructed in 1910, the newly restored White Eagle Hall is an impressive new venue for arts and entertainment, including concerts, theater, performances and other events in the New York/New Jersey Metropolitan area. White Eagle Hall features complete Food & Beverage service, with two bars on the mezzanine level and one on the balcony level. The restoration enhanced the intimacy and charm of this historic venue while adding the latest in sound and lighting technology, creating a distinctive and memorable audience experience.
White Eagle Hall is located at 337 Newark Avenue in Jersey City, New Jersey.