By Gary Wien
originally published: 12/22/2018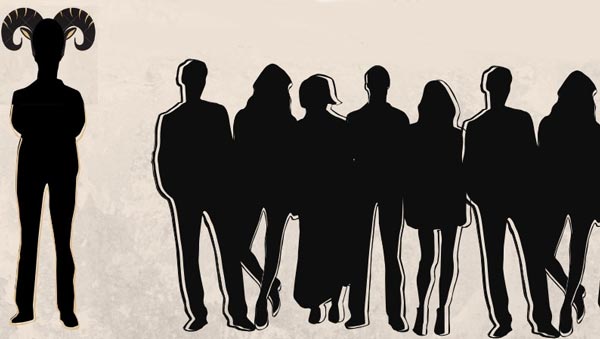 Theater For The New City presents Beltsville/Rockville, Part 1: Rise of the Goatman, an original play by Englewood resident Matt Okin (Artistic Director of Black Box Studios), from December 27 through January 13.
In this pseudo-Southern Gothic dark comedy, a vibrant group of teens from two very different suburban neighborhoods clash over class differences, drugs, and sex - and the existence of the legendary 'Goatman' in 1986. Cut to 2013, and the adolescent kids of those very same teens are struggling to make sense of their family histories - and the same "mythological" creature - that could be holding them back in life.
Tell me about the play.
The concept churned for a number of years now, maybe as long as six or seven (and quite possibly even since 1987, for all I know). Finally, about three years ago, I found the "space" to write and to workshop the first draft, all within a crazy five week period. The characters are all teens, and that initial production featured thirteen of my finest high-school aged acting students, many of which I had worked with for years - it was extremely productive and very fast, and the feedback was exciting. Yet it wasn't until over a year later that I took a couple weeks to write a new draft - and that was read with a combination of teen actors and young adult pros to see how that would sound/feel. I set it aside again until late this past summer, when I finally completed the play and held one more public reading with performers all between 21 and 25ish. And as soon as I learned that Crystal Field, the Executive Artistic Director of Theater for the New City, invited the show into it's upcoming slot, I touched it up a bit more and we finally started rehearsals a couple weeks back. Three of the original teens appear in this premiere production - they are now experienced professionally and "old enough" - and the entire cast is truly stellar (and it features) four members of my own Black Box Rep Company. These performers - all in their early to mid 20's - play teens in 1986 in the first act and the offspring of those same teens - in 2013 - in the second.
---
The article continues after this ad
---
---
The play deals with battles between two very different suburban neighborhoods - what made them so different?
Money. And the ability for the classic nuclear family to escape from the cities one way or the other: those who chose Beltsville, which represents Prince George's County, I think originally sought out a more modest, less-insular existence while those who picked Rockville, which represents Montgomery County, I believe sought out a slightly more exclusive, perhaps more homogeneous lifestyle. This is of course a generalization, I'll admit, and my opinion perhaps - all based on my unique and admittedly skewed perspective on life in that area from the early '70's through late '80's. My hope is that this unique viewpoint entertains, intrigues, and ultimately enlightens audiences of all ages and backgrounds.
The first part of the play takes place in 1986. How would you compare your play to a John Hughes film from the 80s?
Popular culture in 80's plays a vital part of Act One - of the whole play, really - and so does the influence of film in general. I think the John Hughes influence is both inherent and perhaps even referenced a bit. This being said, you could say that movies like Porky's (and sequels), Hardbodies, Bachelor Party, and a bit of Risky Business were a bit more influential. Those along with war films like The Deer Hunter and Platoon, and slasher films from Friday The 13th to Halloween to the more obscure gore-fests going back to the late 60's.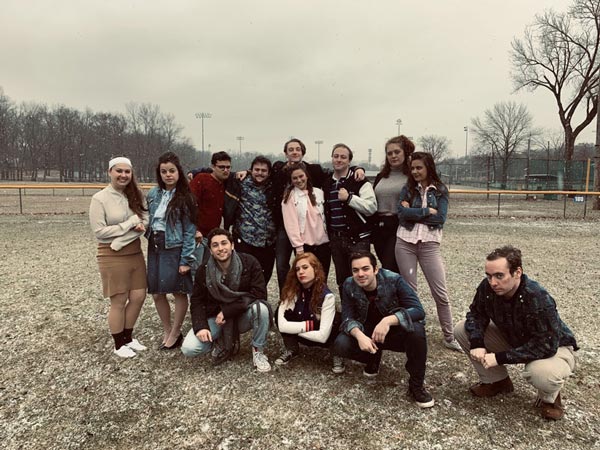 How strange is it that you have lived in a state with a half-goat, half-human and one with a creature known as the Jersey Devil?
I have indeed - apparently! And while I've now lived in Jersey quite a bit longer than I actually grew up in MD, I have yet to hear anyone talk about the Devil beyond the sports team. I've also heard that other cities across the country have a "goatman" or a somewhat theoretically similar creature legend, yet - somehow - I am proud to admit that the Beltsville Goatman remains the only one with any relevance to me.
I know you are a composer and have written a musical before. Does music play a role in Goatman?
I've written mainly plays, and thus far just one full-length musical, Soul Searching (with composer Avi Kunstler), along with a devised musical piece that started out as Generations and ended up called Out of Whack. All are considered rock musicals, and we anticipate a revival of a revised Soul Searching sometime in 2019. Goatman is a play, a comedy, sometimes described as a pseudo-Southern Gothic dark comedy drama. However, even more important than the movie influences are the musical influences of/on the piece. It is entirely written with music in mind - to have certain rhythms, so to speak - and karaoke plays a big part in the 2013-based Act II. For this play, my musical influences ranged from Kenny Rogers to Prince to Stevie Nicks to Ozzy Osborne to Iron Maiden to The Smiths to Dinosaur Jr. to Husker Du to The Meat Puppets...and all the way up to Muse, Foo Fighters, Bob Mould, J Mascis, Fall Out Boy and Paramore.
How do you decide whether a work will be a musical or not? Is that something you decide in the beginning or writing a bit?
Always first, before any serious writing happens. I use music "behind the scenes" in my work so much that I can see it going either way in the future, but until now each piece always seemed like either/or.
Goatman had readings and was work shopped at your Black Box Performing Arts Center (BBPAC). How great is it to have a venue of your own to shape your art in?
Beyond exciting, and a true blessing. We even rehearsed most of this process at BBPAC in Teaneck. In our first two and a half seasons at BBPAC, we've purposely chosen to concentrate on known works, with very little original piece development; we hope that as we solidify our place in the Tri-State area and grow a bit more that we can develop more new work - and we are just starting to solicit submissions from playwrights of all kinds.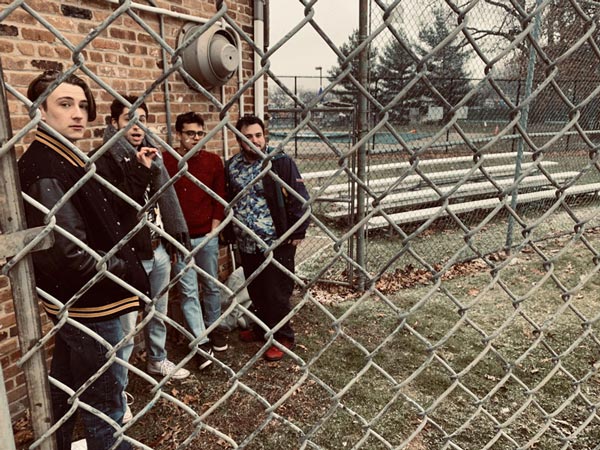 What can you tell me about the cast for Goatman?
They are amazing: truly dedicated, committed to the piece and to each other, and completely flexible - which is required for this piece, and for pretty much anything I direct. They are working in an extremely, proactively collaborative environment, encouraged to constantly take risks and try new things, and the results are always astonishing to me and will be to audiences as well. As mentioned, three were teens in the first workshop of the play - just one of those three plays the same role he originated. Black Box Rep Co members Sara Giacomini, Danielle MacMath, and Mike Gardiner - we have worked together in production after production in various ways for over two years now - are key, and we cast the others from very recent Black Box PAC shows and straight from Backstage. As I've said since I started in this business, casting is truly 75% of a show (maybe 80%?)- and when you get it right, its obvious and a relief. Thankfully we got this one right.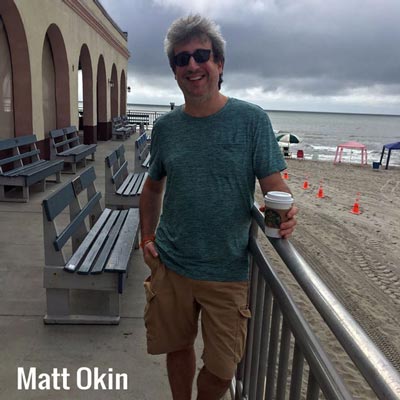 In addition to being the artistic director of Black Box Studios and a playwright / composer, you'd a busy director as well. Do you find that directing plays takes away from your writing time or inspires you to write?
Both, but directing great work is always inspiring. Black Box PAC is positioning itself a destination theater just outside of Manhattan, and we have been lucky to get the chance to produce new versions of some modern classics (Shepard, Albee, Churchill, Bogosian, etc.) and some amazing newer plays, "just out" of NY (Hand To God, Disgraced, Bad Jews, and the upcoming Significant Other, How To Transcend A Happy Marriage, and Sweat). Every day we rehearse something like Buried Child or The Goat, or Who Is Syliva? with the amazing performers that make up the Black Box Rep Co and our others regular performers, I think my writing goes deeper - whether I'm writing at the time or not! Our recent obscure rethinking of Ibsen's famous verse play, Peer Gynt, also helped - but how could it have not?
Finally, did you and your friends ever see The Goatman? Or did you ever go looking for it?
We certainly went looking, as soon as we had our driver's licenses. Many times, I recall. Usually we just ended up getting asked to leave a certain neighborhood by a police officer, getting chased away by "older" teens, and then getting our houses egged and thoroughly wrapped with TP. In other words, we never found "him".
---
Theater For The New City presents Beltsville/Rockville, Part 1: Rise of the Goatman
Thursdays through Saturdays at 8:00pm and Sundays at 3:00pm from December 27 to January 13 at TNC's Community Space Theater (155 First Avenue, NY, NY)
---
---
Gary Wien has been covering the arts since 2001 and has had work published with Jersey Arts, Elmore Magazine, Princeton Magazine, Backstreets and other publications. He is a three-time winner of the Asbury Music Award for Top Music Journalist and the author of Beyond the Palace (the first book on the history of rock and roll in Asbury Park) and Are You Listening? The Top 100 Albums of 2001-2010 by New Jersey Artists. In addition, he runs New Jersey Stage and the online radio station The Penguin Rocks. He can be contacted at gary@newjerseystage.com.
---