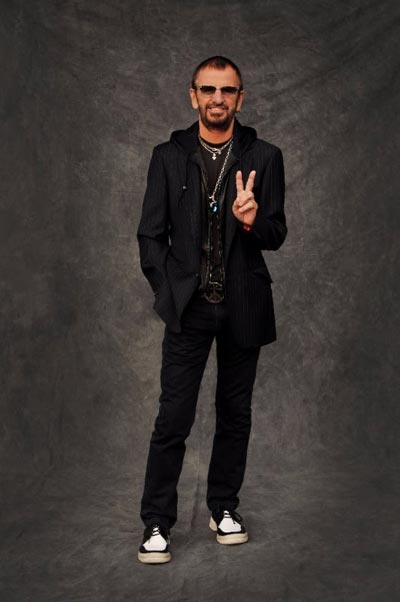 (NEWARK, NJ) -- Beatles legend Ringo Starr brings his All Starr Band to the New Jersey Performing Arts Center (NJPAC) on Thursday, November 16th at 8:00pm. Peace and love are his life's rhythm and melody, and he propels this universal message in everything he does: His evocative artwork, his enthused live performances, his legendary songs, all imbued with the joy, reflection, and wisdom of the music icon the world knows and loves simply as "Ringo."
Ringo Starr and His All Starr Band features, Todd Rundgren, Gregg Rolie, Steve Lukather, Richard Page, Warren Ham, and Gregg Bissonette. This current All Starr line up is the 12th and longest running, and as Ringo recently told The Boston Globe, "I love this band – we have a lot of fun together on and offstage, so here we come again."
That love is evident in their performances, exemplified by this review in the Sarasota Tribune-Herald: "This latest incarnation of Starr's travelling show has been together now going on three years and watching them interact as an actual band, rather than a supergroup taking turns out front, is almost as fun, almost, as watching and screaming "I love you" at the front man who will forever be part of the biggest rock 'n' roll band of all time."  
NJPAC is located at One Center Street in Newark, NJ.
---
originally published: 2017-03-29 00:00:00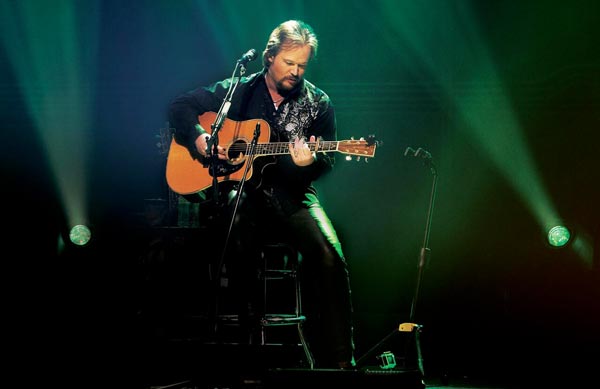 Levoy Theatre Presents Travis Tritt
(MILLVILLE, NJ) -- The Levoy Theatre presents country music star Travis Tritt on Friday, July 6 at 8:00pm.  More than 27 years after Travis Tritt launched his music career, the Southern rock influenced artist continues to display strong sales activity, sell-out shows, and stay true and relevant to country music fans across the globe. Continuously performing shows and withholding a heavy appearance schedule, Tritt is proving to be unstoppable. Tickets range from $59 to $69.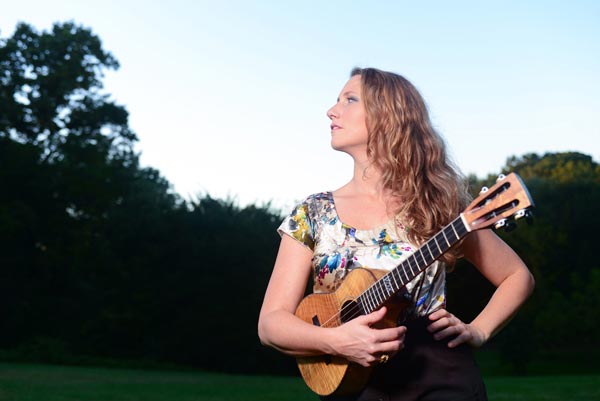 The 2018 New Jersey Uke Fest
(WHIPPANY, NJ) -- The Folk Project presents the 2018 New Jersey Uke Fest on August 24-25 at the Ukrainian American Cultural Center of New Jersey in Whippany and an outdoor Jam on the Morristown Green on Sunday, August 26.  This is the Folk Project's sixth annual ukulele festival, complete with everything you've come to expect from a uke fest: concerts, workshops, vendors, open mics, jams and more! Performers include Victoria Vox, Abe Lagrimas, Jr., Gracie Terzian, and The Aloha Boys and Alan Distajo, all of whom will also be presenting workshops. In addition Marc Dutton, Debi Velasco, Tyler St.Clare, Mihal Gross, Dave Kleiner and FiL Wisneski wil serve as additional workshop presenters.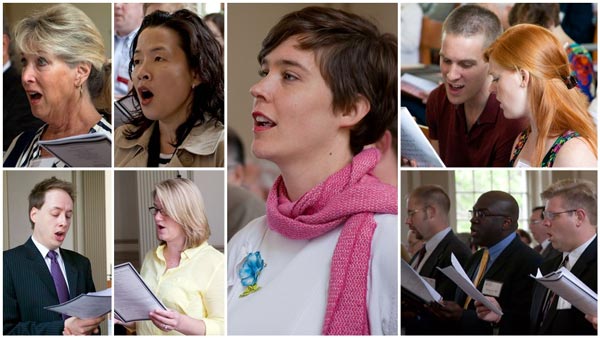 Westminster Choir College Holds Summer Choral Reading Session In Bristol Chapel
(PRINCETON, NJ) -- Westminster Choir College of Rider University will host a summer choral reading session on Tuesday, June 19 at 7:30pm in Bristol Chapel on the Westminster campus in Princeton.  Westminster alumnus Anthony Maglione will lead a reading of Ralph Vaughan William's Dona Nobis Pacem. Participants can bring their own scores or borrow one from Westminster. Admission is free.




New Jersey Symphony Orchestra performs free summer concert at Ocean County College
(NEWARK, NJ) -- The New Jersey Symphony Orchestra performs a free outdoor concert of Broadway songs, opera overtures and more at Ocean County College in Toms River on Tuesday, June 26 at 8:00pm. This event is sponsored by JCP&L/FirstEnergy Foundation and PNC Bank and presented in partnership with Ocean County College.