By Gary Wien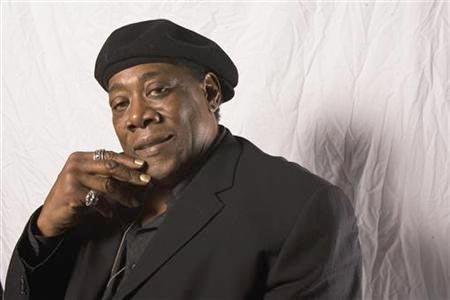 "It's been a long time since we laughed together
It's been a long time since we cried
Raise your glass for the comrades we've lost
My friend it's been a long, long time..."
(JUNE 18, 2011) -- Words fail me. They really do. I had just come home from a music festival in South Jersey when I checked my emails to find that Clarence had passed away. To me, Clarence Clemons WAS the E Street Band. His sax provided the sound that I fell in love with as a kid. Through that sax, the definition of the Asbury Park Sound was written.
To say it's been a rough month for the Asbury Park music community is to put it mildly. Friends of mine lost two very good buddies in Clarence and Kevin Kavanaugh (who passed away on June 4); music fans lost two of the most important musicians in Jersey Shore music history; and I think we all feel a little closer to our own mortality right now. Let's face it, many of us grew up with the records those two made. I feel sorry for the people I know who were very close to these guys. Many people have been friends with them since the sixties. When you're friends for that long, you become a true family. These losses hit hard.
For years, I couldn't imagine the E Street Band without Clarence. The band may have gone on after Danny passed away, but replacing the Big Man seems different to me -- almost sacrilegious. We all knew this day would come someday, but that it happened so soon was a shock. What happens now? Is this truly the end of the band?
A message from Bruce Springsteen appeared on his website tonight, "It is with overwhelming sadness that we inform our friends and fans that at 7:00 tonight, Saturday, June 18, our beloved friend and bandmate, Clarence Clemons passed away. The cause was complications from his stroke of last Sunday, June 12th.
Bruce Springsteen said of Clarence: Clarence lived a wonderful life. He carried within him a love of people that made them love him. He created a wondrous and extended family. He loved the saxophone, loved our fans and gave everything he had every night he stepped on stage. His loss is immeasurable and we are honored and thankful to have known him and had the opportunity to stand beside him for nearly forty years. He was my great friend, my partner, and with Clarence at my side, my band and I were able to tell a story far deeper than those simply contained in our music. His life, his memory, and his love will live on in that story and in our band."
I say we take Southside Johnny's advice and raise a glass to the comrades we've lost and hope we've seen the end of this run. Sadly, there are even more people fighting hard just to stay alive right now. Please say some prayers for guys like Vinnie Roslin. The Asbury Park music community has had enough tears for the year, it's time for some good news.

---

Photo by Danny Clinch

---
---
Gary Wien has been covering the arts since 2001 and has had work published with Jersey Arts, Elmore Magazine, Princeton Magazine, Backstreets and other publications. He is a three-time winner of the Asbury Music Award for Top Music Journalist and the author of Beyond the Palace (the first book on the history of rock and roll in Asbury Park) and Are You Listening? The Top 100 Albums of 2001-2010 by New Jersey Artists. In addition, he runs New Jersey Stage and the online radio station The Penguin Rocks. He can be contacted at gary@newjerseystage.com.
---