originally published: 08/04/2016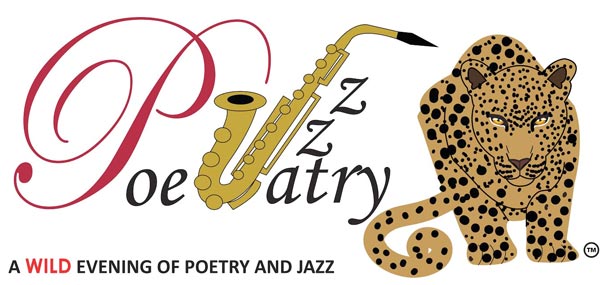 (PATERSON, NJ) -- Poetry + Jazz = PoeJazztry! PoeJazztry is a new stage production written, directed and produced by playwright Lavene Gass. This production infuses original poetry and classic jazz pieces into a 90-minute powerful production that discusses a cornucopia of themes that include the raw and uncut emotion of love, self-awareness and race relations. This show is also punctuated with live jazz music and original tap and jazz choreographic sequences.
Inspired by the Harlem Renaissance and the glitz and glamour of The Roaring '20s, PoeJazztry is an epic theatrical production that utilizes aesthetic and rhythmic poetry, fluid choreography and harmonious music to evoke a feeling, while telling a story under the auspice of art.
Classic jazz tunes by Gregory Porter, Dee Dee Bridgewater, Duke Ellington, John Coltrane, Nina Simone, Billie Holiday and Ella Fitzgerald are interwoven throughout the play and serve as a backdrop to the themes of each poem.
The cast includes Freedom Allah (Poet), Ashley Bazemore (Poet), Quatarra Benjamin (Poet), Marlo Cozart (Soloist), B. Keith Evans (Saxophonist) Anaya Gass (Dancer), Terrence Gilbert (Poet & Soloist), Melanie Jones (Choreographer/Dancer), David Kline (Music Director & Drummer), Courtney McCain (Keyboardist), Brenda Mickens (Soloist), Mildred Rivers (Soloist), Michante Stuart (Poet), April May Webb (Soloist) and Twanna White (Poet).
PoeJazztry will premiere on Saturday, September 24 at 7 p.m. at The Nu Majestic Theatre in Paterson, New Jersey. Tickets are $33 online and will not be sold at the door. For tickets, please visit: www.lavenegass.com.
This is Lavene's second stage play. Her first stage play, Pearls premiered in 2014 to a sold-out audience (300 theatergoers) at the Westminster Arts Center in Bloomfield, New Jersey. Due to popular demand, it appeared in 2015 at the Rosen Performing Arts Centers in Wayne, New Jersey (over 300 theatergoers attended this show). She also wrote, directed and produced a short-film entitled Consciously Unconscious. This film was featured in the 2015 Passaic County Film Festival.
---