---
Have you seen our monthly magazine? It's available for free at NJArtsMag.com
---
PoeJazztry To Premiere At Nu Majestic Theatre On September 24
originally published: 08/04/2016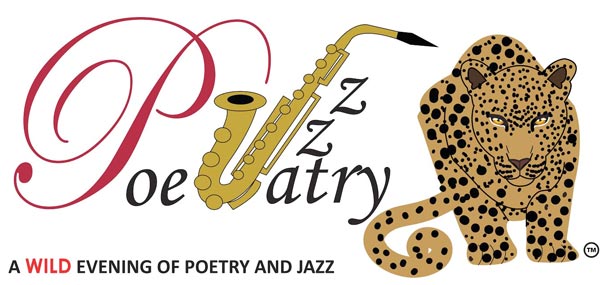 (PATERSON, NJ) -- Poetry + Jazz = PoeJazztry! PoeJazztry is a new stage production written, directed and produced by playwright Lavene Gass. This production infuses original poetry and classic jazz pieces into a 90-minute powerful production that discusses a cornucopia of themes that include the raw and uncut emotion of love, self-awareness and race relations. This show is also punctuated with live jazz music and original tap and jazz choreographic sequences.
Inspired by the Harlem Renaissance and the glitz and glamour of The Roaring '20s, PoeJazztry is an epic theatrical production that utilizes aesthetic and rhythmic poetry, fluid choreography and harmonious music to evoke a feeling, while telling a story under the auspice of art.
Classic jazz tunes by Gregory Porter, Dee Dee Bridgewater, Duke Ellington, John Coltrane, Nina Simone, Billie Holiday and Ella Fitzgerald are interwoven throughout the play and serve as a backdrop to the themes of each poem.
The cast includes Freedom Allah (Poet), Ashley Bazemore (Poet), Quatarra Benjamin (Poet), Marlo Cozart (Soloist), B. Keith Evans (Saxophonist) Anaya Gass (Dancer), Terrence Gilbert (Poet & Soloist), Melanie Jones (Choreographer/Dancer), David Kline (Music Director & Drummer), Courtney McCain (Keyboardist), Brenda Mickens (Soloist), Mildred Rivers (Soloist), Michante Stuart (Poet), April May Webb (Soloist) and Twanna White (Poet).
PoeJazztry will premiere on Saturday, September 24 at 7 p.m. at The Nu Majestic Theatre in Paterson, New Jersey. Tickets are $33 online and will not be sold at the door. For tickets, please visit: www.lavenegass.com.
This is Lavene's second stage play. Her first stage play, Pearls premiered in 2014 to a sold-out audience (300 theatergoers) at the Westminster Arts Center in Bloomfield, New Jersey. Due to popular demand, it appeared in 2015 at the Rosen Performing Arts Centers in Wayne, New Jersey (over 300 theatergoers attended this show). She also wrote, directed and produced a short-film entitled Consciously Unconscious. This film was featured in the 2015 Passaic County Film Festival.
---


Pegasus Theatre Company presents "Human Error"
(WEST WINDSOR, NJ) -- Pegasus Theatre Company presents Human Error from September 21-30 at the West Windsor Arts Center. The play by Eric Pfeffinger asks: What does it take for people on opposite sides of the political spectrum to see past their differences and even become friends? According to Human Error, it takes a blundering fertility doctor and a case of mistaken identity, which force two couples to face an absurd situation together. 
---
East Lynne Theater's "Arsenic and Old Lace" Is Breaking Records
(CAPE MAY, NJ) -- The award-winning East Lynne Theater Company has seen many successes since its founding in 1980, but none like "Arsenic and Old Lace."  Although first produced on Broadway in 1941 by Howard Lindsay and Russel Crouse, Joseph Kesselring's comedy is still the most produced play in this country today. Yes - It' just that good!
---
Old Library Theatre Presents "Bat Boy"
(FAIR LAWN, NJ) -- Old Library Theatre, Fair Lawn Recreation Department's resident theater company and NJACT's 2017 Community Theater of the Year, presents "Bat Boy" from September 14-16.  When a half boy/half bat creature is discovered in a cave near Hope Falls, West Virginia, the local sheriff brings himto the home of the town veterinarian. Though he's eventually accepted as a member of the family, when he naively tries to fit in with the narrow-minded townspeople, they turn on him.
---
Premiere Stages To Present Brick City
(UNION, NJ) -- Premiere Stages at Kean University will present Nicole Pandolfo's Brick City from September 6-23 in Kean University's Bauer Boucher Theatre Center in Union, NJ.  In the play, worlds collide in Ms. Pandolfo's topical and compelling new play when Jessie, a combative high school senior with a disability, and Darnell, the star player of the high school basketball team, find themselves together in extended study hall during the most important marking period of their lives.  As Darnell inches dangerously close to throwing away a lucrative college scholarship and Jessie a potential career as an artist, both discover things aren't always as simple as they may seem.
---
Candace O'Donnell To Perform "Sarah Bernhardt-La Divine" To Benefit Cape May Stage
(CAPE MAY, NJ) -- Candace O'Donnell will be performing her latest work "Sarah Bernhardt-La Divine" as a benefit for Cape May Stage on August 27th at 8:00pm. In the play, written & performed by O'Donnell, Sarah Bernhardt survived the siege of Paris, an amputation, vicious anti-Semitism, and many tempestuous love affairs to become the toast of Europe and indeed the world.
---


REVIEW: "Fern Hill" at NJ Rep
(LONG BRANCH, NJ) — The latest World Premiere at New Jersey Repertory Company is Fern Hill by Michael Tucker.  Wonderfully directed by Nadia Tass, the play features an all-star cast and a story about three couples in the latter half of their lives who come up with a rather intriguing way to avoid a retirement home.
---
Deconstructing The Myths Of Bruce Springsteen
When Bruce Springsteen was about to release his debut album, the record company wanted him to say he was from New York City, but he refused.  It's somewhat ironic that over 40 years later, he has turned a legendary Broadway theatre into his home five nights a week with Springsteen on Broadway - a show that has performed in front of over 150,000 people and grossed more than $75 million since making its debut on October 12, 2017 after several preview performances. 
---
15 World Premiere Plays
New Jersey may be a short ride to Broadway, but its home to great theatre as well.  In addition to wonderful revivals and productions of recent Broadway and Off-Broadway hits, the state offers audiences the first chance to see many plays each year.  The 2018-19 season lineups for many theatres have been announced and here are 15 World Premieres taking place in New Jersey that caught our eye.
---
REVIEW: "Linger" at Premiere Stages at Kean
(UNION, NJ) — Craig Garcia's new play, Linger, gives new meaning to the term "nuclear family" and offers a powerful story, terrific performances, and fine direction by John J. Wooten.  Sadly, it has also changed the way I'll remember my favorite song by The Beach Boys.  I will never hear it without thinking of this play.
---
Difficult Questions "Linger" at Premiere Stages
There are two key questions at the heart of Craig Garcia's play "Linger": How well do parents actually know their children? And what things — even terrible things — are they capable of?
---