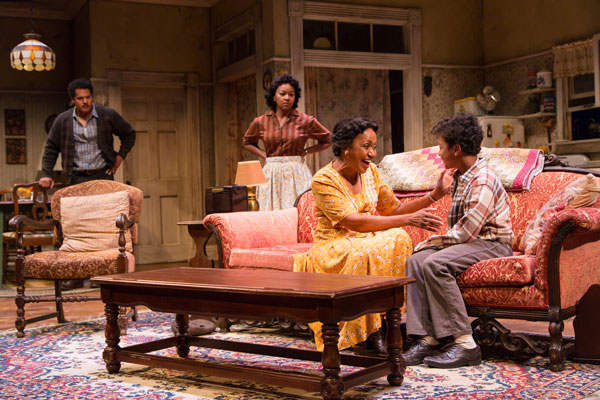 (RED BANK, NJ) -- Two River Theater presents A Raisin in the Sun by Lorraine Hansberry, directed by Carl Cofield from September 9 through October 8 in Two River's Rechnitz Theater in Red Bank, NJ.  Here are some photos from the play courtesy of T. Charles Erickson. 
A Raisin in the Sun is a play by Lorraine Hansberry that made its debut on Broadway in 1959. The title comes from the poem "Harlem" by Langston Hughes. The story tells of a black family's experiences in the Washington Park Subdivision of Chicago's Woodlawn neighborhood as they attempt to "better" themselves with an insurance payout following the death of the father.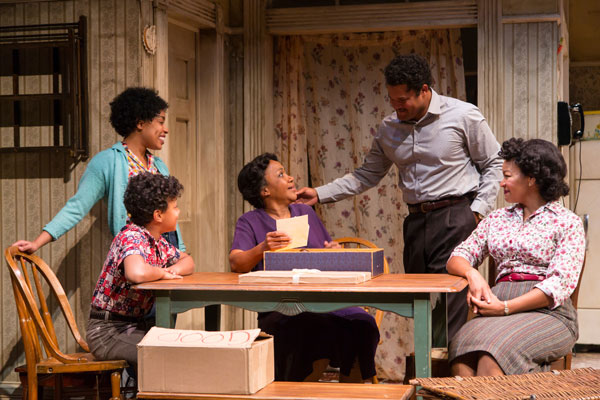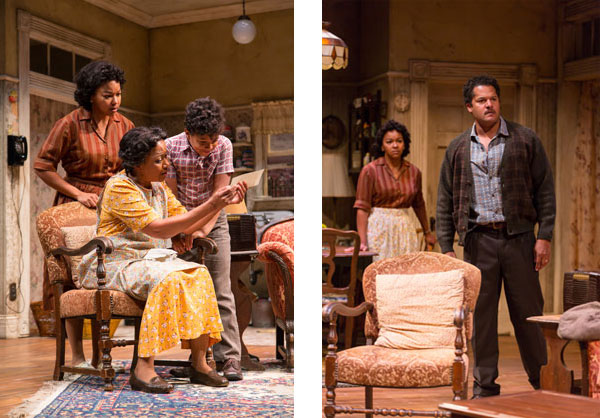 The cast for Two River's production includes Jasmine Batchelor (Beneatha Younger), Nat DeWolf (Karl Lindner), Crystal A. Dickinson (Ruth Younger), Brandon J. Dirden (Walter Lee Younger), Willie Dirden(Bobo), Charlie Hudson III (Joseph Asagai), Brenda Pressley (Lena Younger), Owen Tabaka (Travis Younger), and York Walker (George Murchison). Andrew Binger and David Joel Rivera play the Moving Men.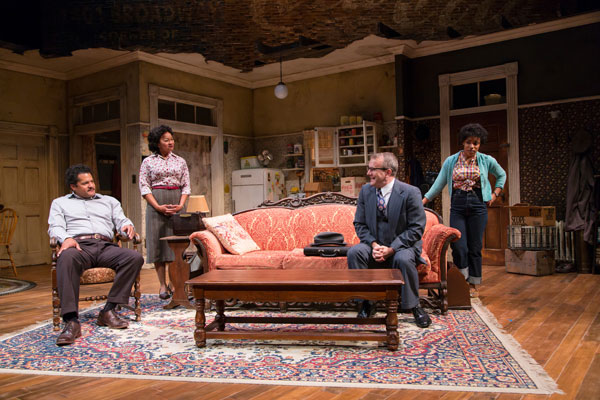 The creative team includes scenic designers Christopher Swader & Justin Swader, costume designer Elivia Bovenzi, lighting designer Kathy A. Perkins, sound designer Karin Graybash, and wigs designer Valerie Gladstone. The casting is by Jack Doulin + Sharky, and the stage manager is Lloyd Davis, Jr. 
Two River Theater is located at 21 Bridge Avenue in Red Bank, New Jersey.
All Photos by T. Charles Erickson   
---
The article continues after this ad
---
---
Tickets are available from 732.345.1400 or tworivertheater.org.
originally published: 2017-09-12 00:00:00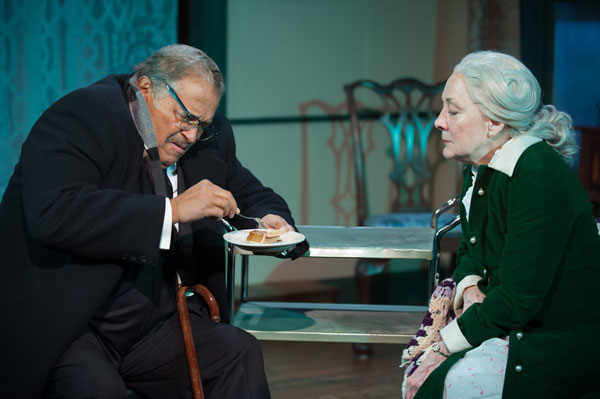 PHOTOS from "Driving Miss Daisy" at Mile Square Theatre
(HOBOKEN, NJ) -- Currently on stage at Mile Square Theatre is Alfred Uhry's powerful masterpiece Driving Miss Daisy. Set in the South between the late 40's and early 70's, the play explores an unlikely friendship between an elderly white Southern Jewish woman, Daisy Werthan, and her African-American chauffer, Hoke Colburn. The production runs until February 25.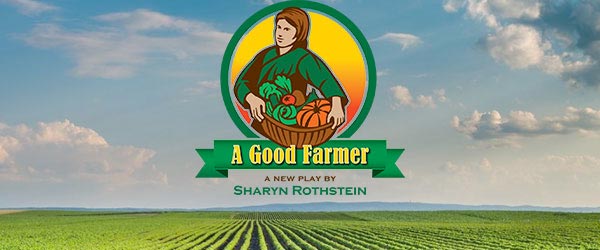 Sharyn Rothstein's "A Good Farmer" Raises Emotional Issues
Two women are talking, a small farmer and one of her employees. They're also friends. Immigration officers have just raided a nearby farm, and they're scared. Sharyn Rothstein's play "A Good Farmer" is set in a small town in upstate New York. It's a study in friendship, paranoia and competing loyalties that's looking for the human experience behind the kind of big issues that fill our daily news feed.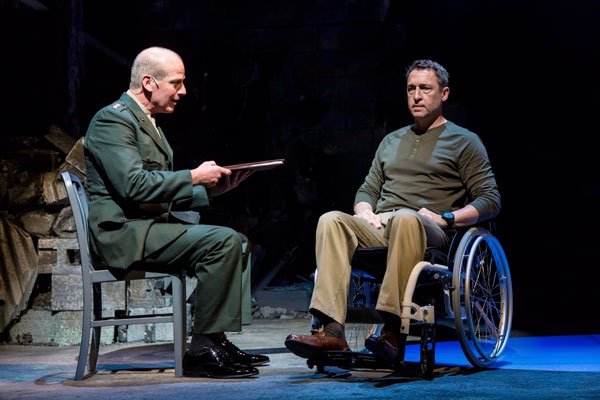 PHOTOS from "American Hero" at George Street
(NEW BRUNSWICK, NJ) -- From the author of last season's American Son, comes a raw, gritty drama which shines a light on how America honors its veterans, the corrupting effect of awards and commendations, and questions what it truly means to be a hero. American Hero joins American Son and a yet-to-be titled new work to create a trilogy of plays exploring American injustice by Christopher Demos-Brown.  The production runs January 30 through February 25.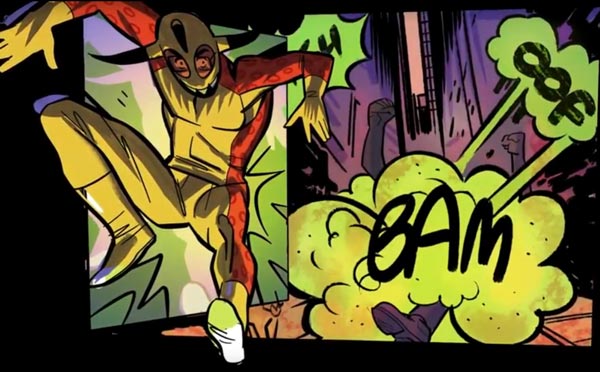 Two River Theater Premieres "El Coqui Espectacular and the Bottle of Doom"
There's a new superhero in town! "El Coquí Espectacular and the Bottle of Doom" is having its world premiere at Two River Theater. Featuring a down-on-his-luck comic book artist, this new play tells a lively story about following your passion and the strong ties of community. Jesse and Dave were at rehearsal in Red Bank to get the scoop from show's creators.