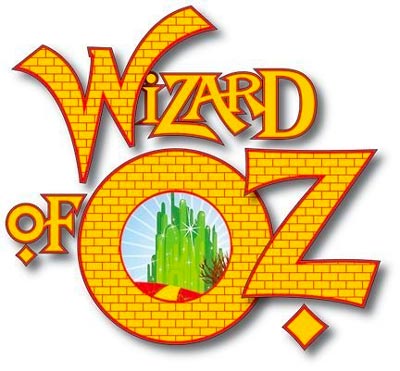 (BARNEGAT, NJ) -- Our Gang Players presents The Wizard of Oz - the first production of their 2019 season in the Bengal Auditorium at the Barnegat High School. Production dates are Friday and Saturday, April 26 & 27 at 7:00pm & Sunday, April 28 at 2:00pm. The theatre group's younger performers 5 - 15 years of age tell the classic tale of Dorothy Gale from Kansas who gets whisked away in a tornado to a magical land "Somewhere over the Rainbow".
There Dorothy meets a good witch (Glinda) and a bad witch (Wicked Witch of the West) in a place called Munchkinland. Glinda sets her on a path to "Follow the Yellow Brick Road" to the Emerald City to seek the help of the "great & powerful" Wizard of Oz to get her back home. Along her journey she meets some very unlikely characters; a Scarecrow, a Tinman & a Cowardly Lion all of whome are missing something they seek desparately. While traveling to Oz together they encounter some adventures which bring them closer together as friends & help them realize that what they have been searching for has been inside them all along. The most important lesson of all is that no matter how far Dorothy traveled from Kansas (or didn't as it appears to have been a dream), is that "There's No Place Like Home"!
Tickets are $20 for Adults, $15 for Seniors/Students & $12 for Children 12 & Under. Purchase your tickets online or by calling (609) 597-0553.
Barnegat High School is located at 180 Bengal Blvd in Barnegat, New Jersey.
NOTE: Due to a schedule conflict in the school calendar at Barnegat, they were forced to postpone this production from January until April.
---
The article continues after this ad
---
---
Our Gang Players has existed for over 40 years, originally founded in 1977 by Sherry Schnepp and Nancy Gallimore. Today, Our Gang boasts over 300 active members, and thousands of alumni. Whether pursuing a career in the performing arts, looking to have fun performing on the side, or somewhere between, Our Gang has provided a positive experience to all. The group is always open to new members, with a spot in their productions for anyone passionate enough to get involved. For those looking to experience local theater from the audience, Our Gang does not disappoint, proudly offering high quality productions every year. Our Gang believes that keeping the arts alive, and thriving, within the local community is invaluable, and are grateful to have the support of the community in all it's endeavors.