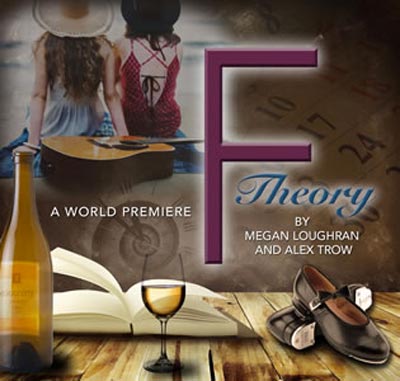 (LONG BRANCH, NJ) -- New Jersey Repertory Company presents the world premiere of F Theory, a funny, poignant, and uniquely thought-provoking play about the power and complexity of lifelong friendship. Co-written by and starring Megan Loughran and Alex Trow, and directed by Ethan Heard, F Theory runs from August 17 through September 24, 2017 at NJ Rep in Long Branch.
Marianne and Ellie are bright, charming college roommates prone to break out in spontaneous tap dance routines in the middle of study sessions, when we first meet them. They come from very different backgrounds and are headed into very different futures—wealth, marriage, and anthropological adventures for one; family troubles, solo living, and a career as a musician for the other. But the bond they forged on meeting is that rare sort that transcends all circumstance and thrives across all time; even across several continents in their case. Or does it? What happens when you realize the friendship you have valued on the merit of its fortitude through everything for decades means something else entirely to the person on the other end?  F Theory gives center stage to friendship, a relationship so often sidelined in both art and life to family, romance, marriage, though it is often stronger than them all.
Megan Loughran and Alex Trow are actors and writers based in New York City. They met at Yale University, from which they both graduated, as did director Ethan Heard. Also featured in the cast is Pheonix Vaughn, a regular at NJ Rep, who will be performing the role of "Marianne", September 15 – 17.
Previews begin Thursday, August 17. Opening night with reception is Saturday, August 19. Performances are Thursdays and Fridays at 8pm; Saturdays at 3pm and 8pm; and Sundays at 2pm. Tickets are $46 ($50 for opening night) and are available at 732-229-3166 or online at www.njrep.org.
New Jersey Repertory Company is located at 179 Broadway in Long Branch, New Jersey.
---
originally published: 2017-07-22 00:00:00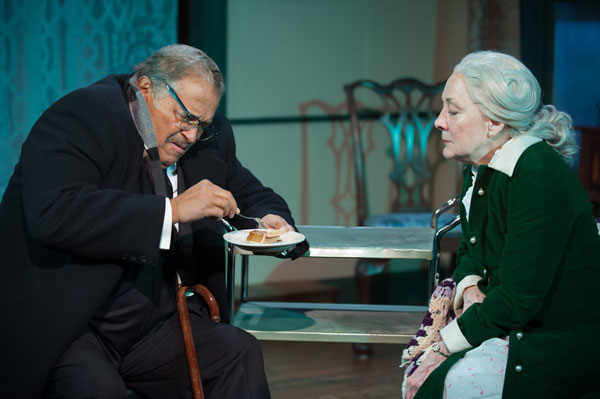 PHOTOS from "Driving Miss Daisy" at Mile Square Theatre
(HOBOKEN, NJ) -- Currently on stage at Mile Square Theatre is Alfred Uhry's powerful masterpiece Driving Miss Daisy. Set in the South between the late 40's and early 70's, the play explores an unlikely friendship between an elderly white Southern Jewish woman, Daisy Werthan, and her African-American chauffer, Hoke Colburn. The production runs until February 25.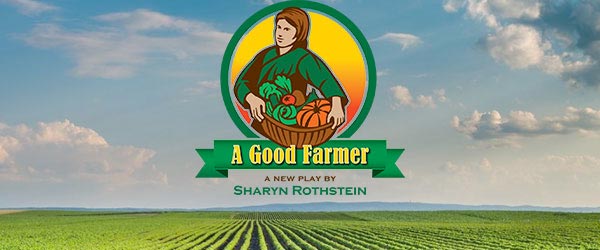 Sharyn Rothstein's "A Good Farmer" Raises Emotional Issues
Two women are talking, a small farmer and one of her employees. They're also friends. Immigration officers have just raided a nearby farm, and they're scared. Sharyn Rothstein's play "A Good Farmer" is set in a small town in upstate New York. It's a study in friendship, paranoia and competing loyalties that's looking for the human experience behind the kind of big issues that fill our daily news feed.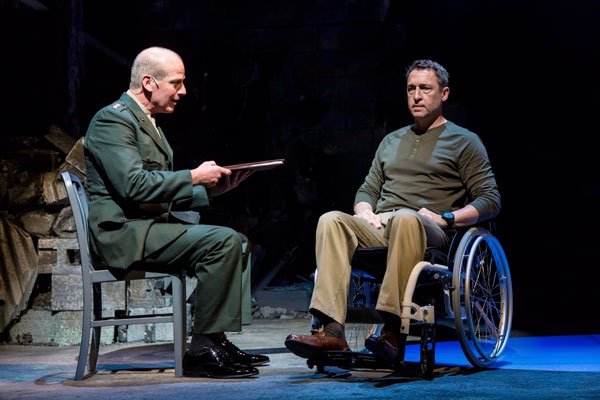 PHOTOS from "American Hero" at George Street
(NEW BRUNSWICK, NJ) -- From the author of last season's American Son, comes a raw, gritty drama which shines a light on how America honors its veterans, the corrupting effect of awards and commendations, and questions what it truly means to be a hero. American Hero joins American Son and a yet-to-be titled new work to create a trilogy of plays exploring American injustice by Christopher Demos-Brown.  The production runs January 30 through February 25.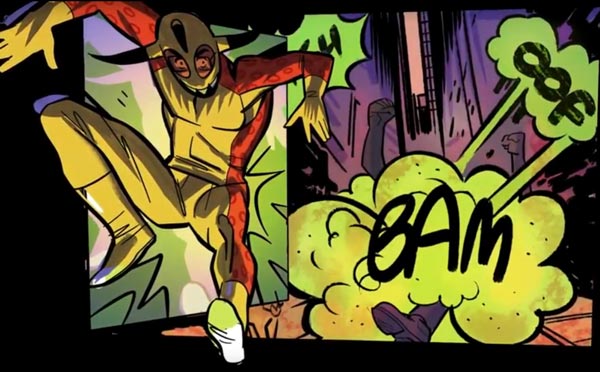 Two River Theater Premieres "El Coqui Espectacular and the Bottle of Doom"
There's a new superhero in town! "El Coquí Espectacular and the Bottle of Doom" is having its world premiere at Two River Theater. Featuring a down-on-his-luck comic book artist, this new play tells a lively story about following your passion and the strong ties of community. Jesse and Dave were at rehearsal in Red Bank to get the scoop from show's creators.