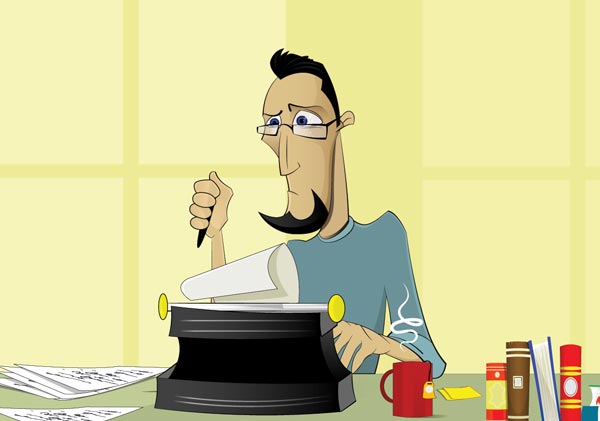 New Jersey is home to an amazing theatre scene.  In March alone, the state was home to five World Premiere plays bound to move on to stages across the globe.  Over thirty professional theatres call the Garden State home along with over 100 community theatres.  In an effort to strengthen its theatre coverage, New Jersey Stage is looking for writers to cover performances across the state.
"New Jersey Stage serves a vital role in the state's art community," said Gary Wien, publisher.  "We have always seen ourselves as more of a place to turn to learn about shows in advance. Feature articles and previews are our forte.  But we know theatres love to have their shows reviewed. Unfortunately, with a small staff it is extremely difficult to cover everything - especially when multiple shows open on the same night."
The ideal writer would be someone with previous experience, but New Jersey Stage often works with writers just starting out. There is no compensation, but writers will get a free pair of tickets for each show they cover.  In addition, their work will be seen on the state's most popular arts & entertainment website. Plus, an additional site to be launched in the near future.
"New Jersey Stage has been working on creating a new theatre website dedicated to the Garden State," explained Wien.  "It will include our coverage (previews, reviews, and features) from New Jersey Stage and add much more.  Coverage will include professional and community theatres, as well as high school and college theatres.  In short, we want to be the one-stop shop for theatre fans around the state. This is a great opportunity for writers who are fans of theatre.  While we would prefer experienced writers, New Jersey Stage believes in giving writers a chance and have provided many with their first bylines."
The new website is currently under development with the goal of launching in the second quarter of 2019.  Writers interested in covering theatre for New Jersey Stage should email info@newjerseystage.com with their name, what areas of the state they would cover, and list any experience they have.  In addition to covering plays, writers may have opportunities to interview actors, directors, and playwrights for feature articles.
---