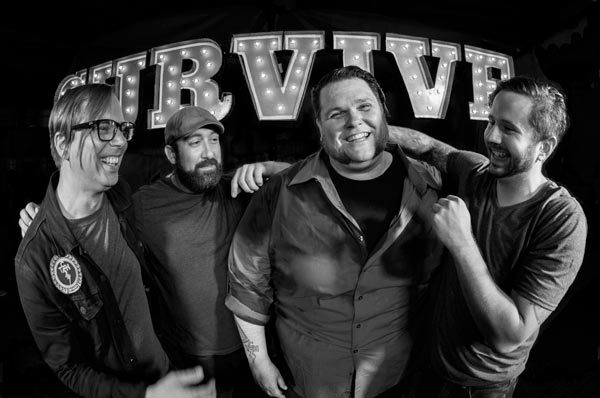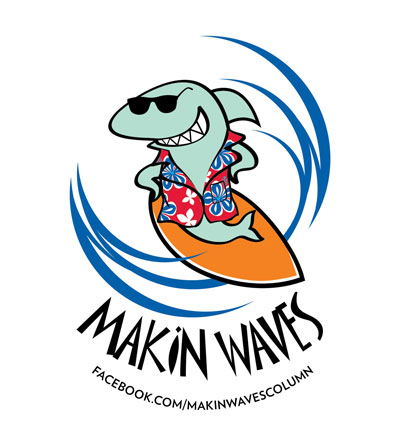 Veteran Trenton band The Cryptkeeper Five recently released "Stronghold," their sixth album since 2002 and first in six years. After a month of celebrations in August, tasty shows will continue in September with a Happy Mondays gig on Sept. 11 at The Wonder Bar and a couple of shows in Philly on Sept. 23 at Connie's Ric Rac and Sept. 29 at Century before heading out to Tennessee.   
I can hear why Trenton-based indie punk-rock veterans The Cryptkeeper Five and the younger Asbury Park-based outfit The Vansaders have become friends and celebrated the release of their new records together because they share and musically express a love of The Clash and Bruce Springsteen. On "Stronghold," The Cryptkeeper Five's sixth album, first in six years, and arguably their best yet, the band fuse those loves on the Celtic-tinged "Frankie," which also owes a nod to Flogging Molly and Dropkick Murphys. The heartfelt, autobiographical tune about two wee brothers whose dysfunctional father gets a kick out of forcing them to box on their front lawn, combines Springsteen's exceptional storytelling, such as the brotherly tale of "Highway Patrolman," with The Clash's anthemic, one-for-all all-for-one edge.
The 11-track collection opens with "MadDog 20/20 no. 2," which sports Springsteen-like heartland expanse along the lines of "No Surrender," one of many fine production moments captured by engineer Sean Glonek and vocalist-guitarist Johnny Ott. From the opening surf twang of "MadDog" to the rousing punk choral close of Jeff Mangum's heartbreaking "Two-Headed Boy," the pair provides just enough polish to make "Stronghold" a really well-made, vocally harmonic record, yet maintains enough grit to keep the punks from getting turned off. 
Great production often is in the tiny details, a factor that makes the exceptional songwriting and passionate performances of "Stronghold" even stronger. The isolated use of bells during a perfect pause on "1,000 Keys" is especially memorable, along with the muted trumpet of Christopher Tolomeo that brings the otherwise explosive "Bristol" to a touching close.    
Inspired by "Rocky," my all-time favorite movie, "Balboa" gives CK5 a chance to flex their Philly muscles and share their sense of humor. A bit more of the Springsteen influence, as well as that of Johnny Cash, comes out here with a reference to "ties that bind."
Anyone in a band will appreciate the polarizing priorities of "East Horizon," which expresses the exhausting balance of the infrequent time spent with a patient lover on the weary road to success. I particularly like the line "& all the drinks & the girls & the drugs… don't mean a thing to me… there's only you," as well as the dual lead vocal with bassist Michael Groch.   
For rockabilly and punkabilly fans, there is the anthemic "Ignite," which aims to set the world on fire with a hard heart, while the raging, vocally intense "Boulette" will appeal to Bowie fans. The band, also guitarist Jimmy Harrington Jr. and drummer D.T. Graves, shine throughout "Stronghold," but my favorite track may be "MadDog 20/20 no. 1," which, despite its title, comes near the end of the record. A beautiful duet between Mott and "Amazing" Amy Matlack, his partner in the unplugged side project Wild Hearts Can't Be Broken, makes this acoustic version more emotionally stirring than the opening electric take. Given their distinctive strengths, however, I can understand why CK5 would want to use both because they emphasize different parts of a story about a struggling couple who need each other in order to stand tall and survive. 
I often awake in the morning with a song on my mind. Lately, that's been CK5's closing cover of Magnum's "The Diary of Anne Frank"-inspired "Two-Headed Boy" from the unsung indie band Neutral Milk Hotel's 2005 swan song "In the Aeroplane Over the Sea." Heartbreaking, like the original, the track also is original-sounding and extremely memorable because the arrangement suits the growls, screams and quivers of Ott's dynamic voice and rich, rousing harmonies with his bandmates so well. 
I also really like that The Cryptkeeper Five thought enough of Ott's lyrics to invest in printing them on a trifold cardboard CD sleeve because their strength is well worth pouring over. You can experience that live when CK5 play Happy Mondays on Sept. 11 at The Wonder Bar in Asbury Park with two other Trenton outfits, Meeko Brando and The Carousers. The band also will play Philly on Sept. 23 at Connie's Ric Rac with The Accused and Sept. 29 at Century before heading out to Tennessee in October. 
Bob Makin is the reporter for www.MyCentralJersey.com/entertainment and a former managing editor and still a contributor to The Aquarian Weekly, which launched this column in 1988. Contact him at makinwaves64@yahoo.com. Like Makin Waves at www.facebook.com/makinwavescolumn. 
PHOTO BY MICHELLE LAWLOR OF LUCKY 17 PHOTOGRAPHY 
originally published: 2017-09-07 00:00:00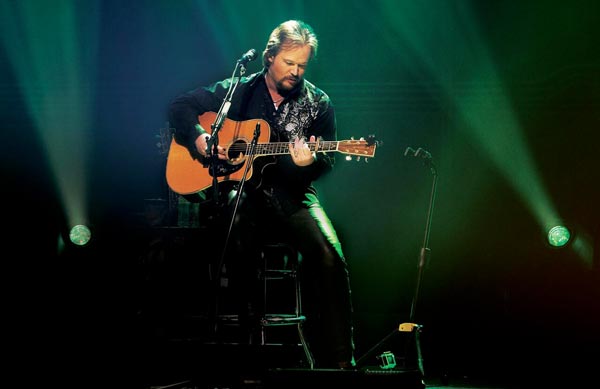 Levoy Theatre Presents Travis Tritt
(MILLVILLE, NJ) -- The Levoy Theatre presents country music star Travis Tritt on Friday, July 6 at 8:00pm.  More than 27 years after Travis Tritt launched his music career, the Southern rock influenced artist continues to display strong sales activity, sell-out shows, and stay true and relevant to country music fans across the globe. Continuously performing shows and withholding a heavy appearance schedule, Tritt is proving to be unstoppable. Tickets range from $59 to $69.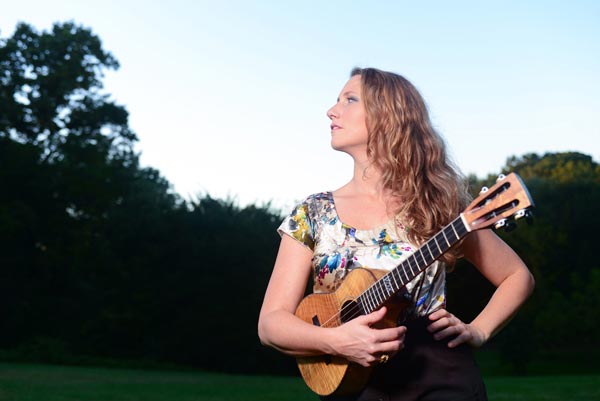 The 2018 New Jersey Uke Fest
(WHIPPANY, NJ) -- The Folk Project presents the 2018 New Jersey Uke Fest on August 24-25 at the Ukrainian American Cultural Center of New Jersey in Whippany and an outdoor Jam on the Morristown Green on Sunday, August 26.  This is the Folk Project's sixth annual ukulele festival, complete with everything you've come to expect from a uke fest: concerts, workshops, vendors, open mics, jams and more! Performers include Victoria Vox, Abe Lagrimas, Jr., Gracie Terzian, and The Aloha Boys and Alan Distajo, all of whom will also be presenting workshops. In addition Marc Dutton, Debi Velasco, Tyler St.Clare, Mihal Gross, Dave Kleiner and FiL Wisneski wil serve as additional workshop presenters.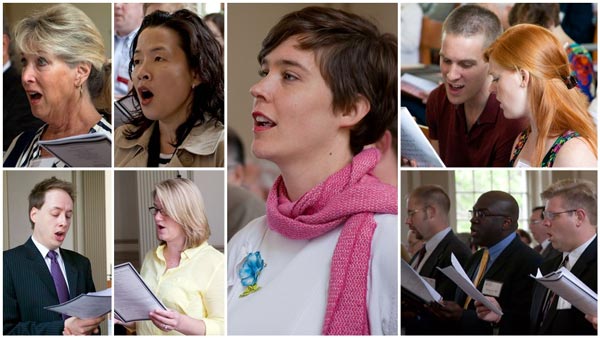 Westminster Choir College Holds Summer Choral Reading Session In Bristol Chapel
(PRINCETON, NJ) -- Westminster Choir College of Rider University will host a summer choral reading session on Tuesday, June 19 at 7:30pm in Bristol Chapel on the Westminster campus in Princeton.  Westminster alumnus Anthony Maglione will lead a reading of Ralph Vaughan William's Dona Nobis Pacem. Participants can bring their own scores or borrow one from Westminster. Admission is free.




New Jersey Symphony Orchestra performs free summer concert at Ocean County College
(NEWARK, NJ) -- The New Jersey Symphony Orchestra performs a free outdoor concert of Broadway songs, opera overtures and more at Ocean County College in Toms River on Tuesday, June 26 at 8:00pm. This event is sponsored by JCP&L/FirstEnergy Foundation and PNC Bank and presented in partnership with Ocean County College.