originally published: 12/07/2017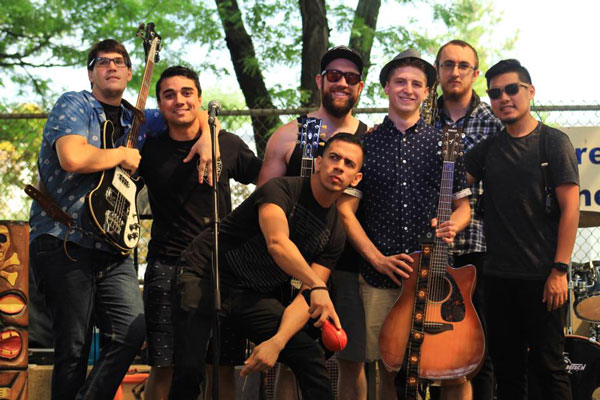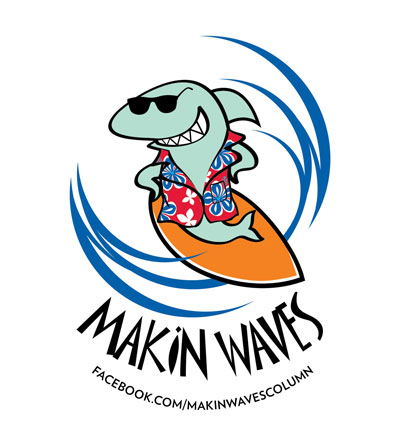 Bergen County-based Green Knuckle Material will celebrate the release of their sophomore EP, "Renaissance," on Dec. 9 at Sticks & Stones in Hawthorne with Pixel Face, Jean Pool, Offkey Lifestyle and The Dead Flowers.
Like The Beastie Boys, The Roots, Arrested development, 311, Black Eyed Peas, Rage Against the Machine and Lincoln Park, Bergen County-based Green Knuckle Material successively fuse rock and rap in a provocative and entertaining way. Yet, they don't sound like any of those bands, which is a good thing because it means they have their own thing going on "Renaissance," their sophomore EP and debut on Hillsborough indie Bad Cat Records.  
It's the nuances that make a record great, especially when they're unexpected, and that is the case on all five of the EP's tracks:



intricate drumming on the opening quasi-love song "Lullaby"




tasty bass intro, delicious horn lines and meaty sax solo of "Soon As"




piano runs at the end of "Hole," and the la la la's throughout that sound nothing like The Beatles, but more like Geronimo with a hatchet in his hand




quirky organ track on the anthemic "For the First Time"




jazz and drum flourishes on the closing "Pictures." 



Right from the get-go, Green Knuckle Material stay true to their acoustic take on rap music but go far beyond that this time out, especially with a fantastic use of horns that sometimes flirt with jazz. The whole record shines with varied, energetic musicianship; clever, bright arrangements; inspired, intricate vocal interplay, and rich, captivating lyrics, but I particularly love "For the First Time" because of its strong sense of hope in the face of great global despair. The insane fun of "Holes" also stands out. 
Throughout "Renaissance," Green Knuckle Material wax philosophic about life and issues in a way that is very entertaining with a diversity of music styles and approaches weaved together seamlessly by Michael Ravenda and Josh Gustin, co-producers and engineers. This is the way a local band should release a record: hire an experienced producer to lay down five great tracks that leave listeners thirsty for more. You can get a good taste of Green Knuckle Material, as well as some pretty decent food, at the release party for "Renaissance" on Dec. 9 at Sticks & Stones in Hawthorne with Pixel Face, Jean Pool, Offkey Lifestyle, and The Dead Flowers. The band also will play Bad Cat's Not Half Bad Fest 2018 on Jan. 6 at Blackburn Hall in Watchung also with Jean Pool and Offkey Lifestyle, as well as Hodera, WATERMEDOWN, Will Wood and the Tapeworms, Your Persona, Callout, Modern Chemistry, Coping Skills, Perennial, Goalkeepr, Fernway, Better Machines, half full, Greg Mendez, Jesse Barki, Calm Down, Paper Mache and Special Lady. 
Bob Makin is the reporter for www.MyCentralJersey.com/entertainment and a former managing editor and still a contributor to The Aquarian Weekly, which launched this column in 1988. Contact him at makinwaves64@yahoo.com. Like Makin Waves at www.facebook.com/makinwavescolumn.