---
Tune into Radio Jersey with Lee Mrowicki every Monday through Friday from 6pm to 8pm
Broadcast on Asbury Music!
---
Jeff Crespi Rocks the Shore - Mar 8, 2018
By Jeff Crespi
originally published: 03/08/2018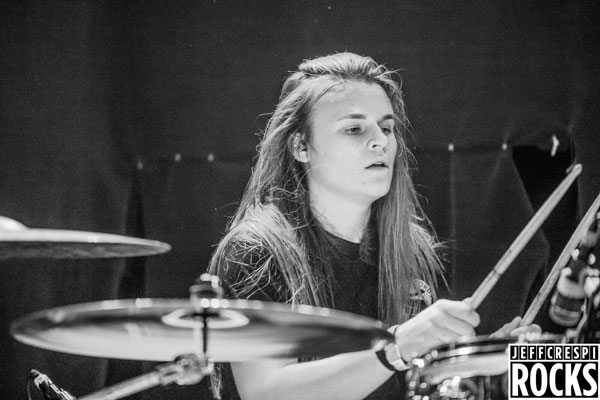 Jeff Crespi is a certified personal trainer by day and a concert goer by night. He uses his photography skills to support the music scene one show at a time. Jeff received the Asbury Park Music Award for Top Music Photographer in 2013, 2014, 2015, and 2016.  Each week he provides a glimpse into the shows he covers in Jeff Crespi Rocks the Shore.
This week Jeff provides photos from Latewaves at The Wonder Bar in Asbury Park.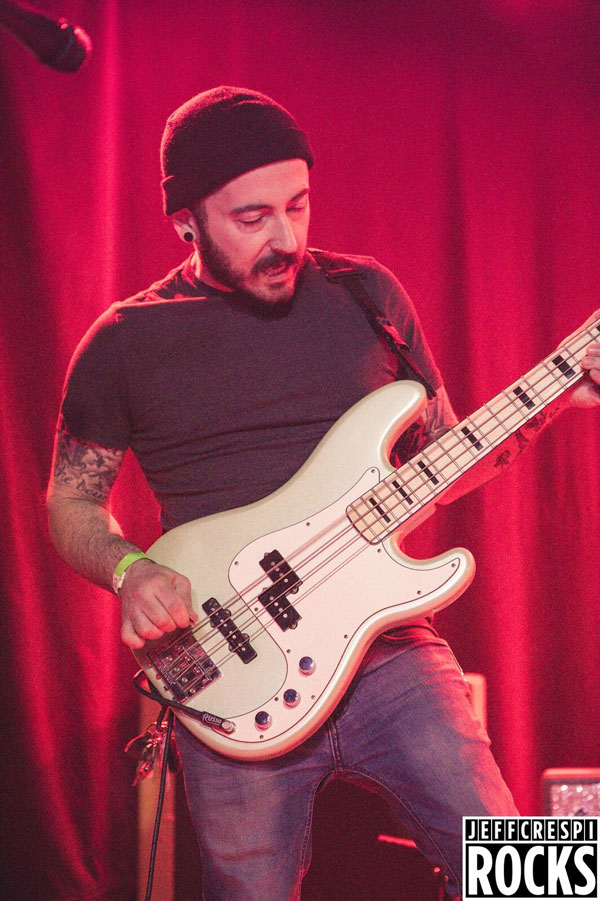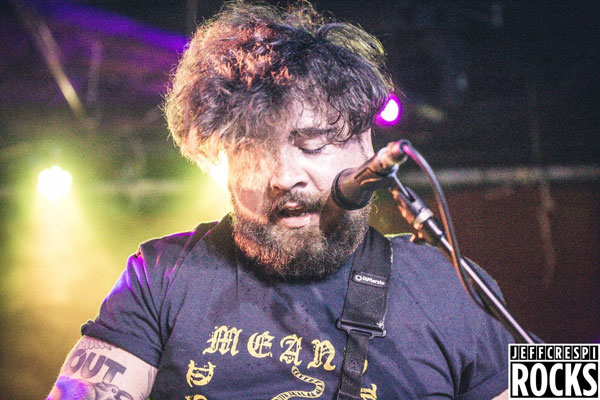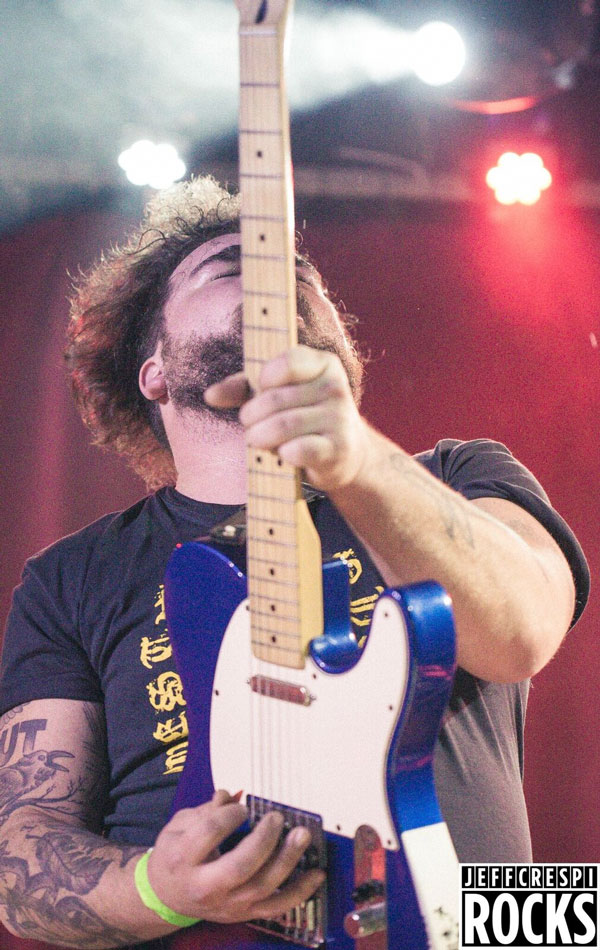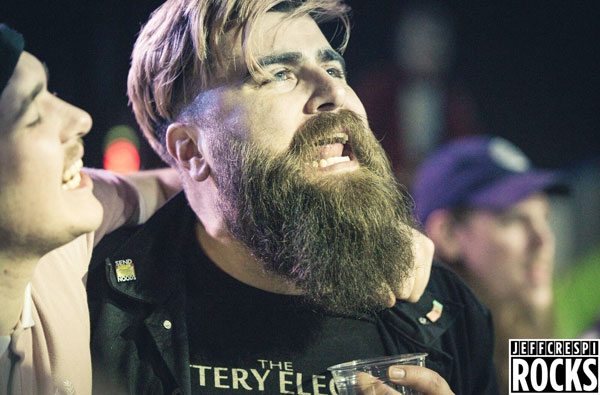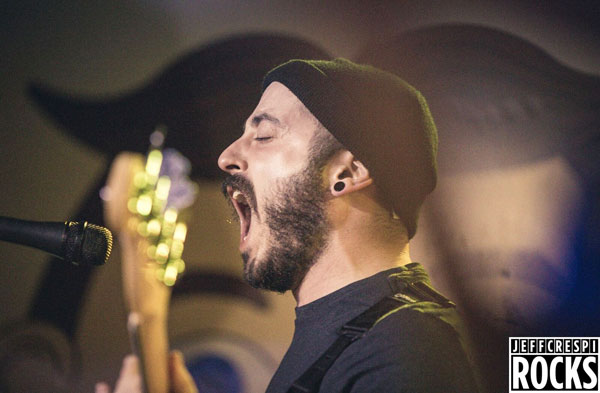 For more on Jeff visit his website, Facebook, Twitter, and Instagram pages.
---


Uli Jon Roth To Return To Newton Theatre
(NEWTON, NJ) -- Uli Jon Roth returns to The Newton Theatre on Friday, May 3, 2019 at 8:00pm.
During his five year tenure as a member of Germany's number one rock band, The Scorpions, Uli built the foundation for his status of guitar legend. He quickly established himself as one of the main songwriters in the band and soon gained an international reputation as one of the most important innovators of the electric guitar.


---
Centenary's 2019 January Thaw Music Festival
(HACKETTSTOWN, NJ) -- Centenary Stage Company's annual January Thaw Music Festival heats things up through the month of January with three exciting musical guests in the Lackland Performing Arts Center. The festival features Michael Davis and the New Wonders on Saturday, January 12 at 8:00pm; the Harry James Orchestra on Sunday, January 20 at 2:00pm; and finally Michael Cleveland and Flamekeeper on Saturday, January 26 at 8:00pm. All performances will be held in the Sitnik Theatre of the Lackland Performing Arts Center at 715 Grand Ave. Hackettstown, NJ.
---
Grunin Center Presents Rockapella
(TOMS RIVER, NJ) -- Rockapella has become one of the world's most sophisticated and imitated vocal groups, and on Thursday, December 13, at 7:30 pm., the quintet comes to Toms River to take the stage at the Jay and Linda Grunin Center for the Arts.
---
The THE BAND Band Comes To Darress Theatre
(BOONTON, NJ) -- The Darress Theatre presents The THE BAND Band on Saturday, December 15th. If you like the music of The Band, you'll love The THE BAND Band, the most acclaimed and exciting tribute to The Band on the scene today. The show begins at 8:00pm.  Tickets are $25.
---
Spiral Sounds Hosts Abbie Gardner & Craig Akin
(JERSEY CITY, NJ) -- Spiral Sounds' next concert on Friday, December 14th, is a duo with Abbie Gardner and Craig Akin.  Abbie is a key element in the Americana vocal powerhouse, Red Molly, who are well known throughout the U.S. for their impressive harmonies.  Craig has performed extensively with Roosevelt Dime and Red Molly. Doors open 6:30pm, concert at 7:30pm sharp.
---


An Interview with Chip Davis Of Mannheim Steamroller Christmas
You can experience the magic of the holidays — Steamroller-style — when Mannheim Steamroller Christmas by Chip Davis makes a tour stop this Thursday, December 6, 2018, at New Brunswick, NJ's historic State Theatre.
---
Max Weinberg's Jukebox LIVE! at the Grunin Center
Something is different about tonight's November 18, 2018 concert at Toms River, NJ's Grunin Center for the Arts starring Max Weinberg, celebrated drummer from Bruce Springsteen's E Street Band!
---
PHOTOS: Matt O'Ree Band at The Stone Pony in Asbury Park
(ASBURY PARK, NJ) -- The Matt O'Ree Band returned to The Stone Pony in Asbury Park on Friday, November 16 and photographer Estelle Massry of Coucou Photography was on hand to take some photos.  David Bryan from Bon Jovi was one of the special guests that night.
---
"How Could You Not Love Them?" The Buckinghams and Herman's Hermits LIVE! at BergenPAC
Although it's a chilly Saturday, Nov. 17, 2018 evening in Englewood, NJ, music lovers are lined up outside the Bergen Performing Arts Center waiting to hear classic songs of the '60s as performed by two quintessential groups of the era — The Buckinghams and Herman's Hermits starring Peter Noone!
---
If It Ain't Baroque... Bach's Brandenburg Concertos With Symphony in C
You know the old joke: If it ain't Baroque, don't fix it? Well, put away those tools, dear reader. Bach's Brandenburg Concertos ARE Baroque, so no fixing necessary. This Saturday, December 1, Symphony in C is performing Johann Sebastian Bach's Brandenburg Concertos Nos. 2 through 6 at the Rutgers-Camden Center for the Arts. Officially presented in 1721, these collective works are considered to be some of the finest orchestral compositions of the Baroque era (generally 1600 to 1750). These six concertos are among the most recorded, performed and beloved works by Bach. – And that's J.S. Bach, for those of you keeping score at home. There are a LOT of Bachs.
---
Event calendar
Tuesday, Dec 11, 2018
---
MUSIC

---
---
THEATRE

---
---
---
---
KIDS

---
---
MISC

---
---
---
View all events
---