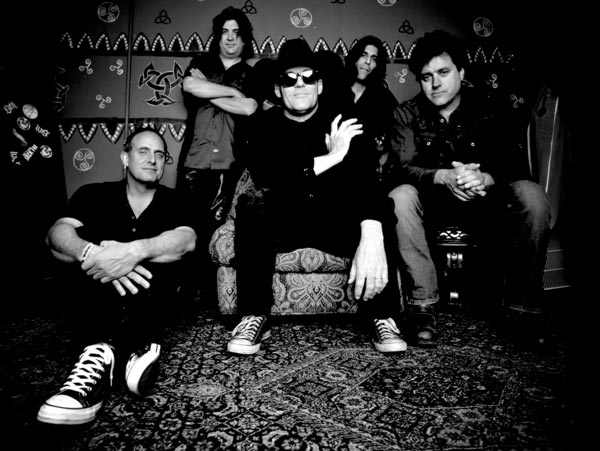 (BELMAR, NJ) -- Brookdale Public Radio's annual Songwriters on the Beach concert series will return to Belmar this summer with weekly performances by acts such as Dramarama, Jason Morton & The Chesapeak Sons, Glorietta, Danielia Cotton, Ike Reilly, The Accidentals, and Animal Years.  Each week features great openers as well. This year includes opening sets from  Don DiLego, The Brixton Riot, Lowlight, Sherman Ewing, Kurt Deemer, Tara Dente, LeRiche, and Mike Montrey Band.
The free, open-air concert series will run from July 12 through August 30. Concerts are held every Thursday night at 7:00pm on the Belmar boardwalk at 5th and 6th avenues. In the event of rain, concerts will be held inside the Taylor Pavilion.

Admission is free, just bring your own beach chair or blanket.  Sunglasses are recommended for watching the opening act as it can be very bright until the sun goes down. 
Here's a look at the schedule and artists for 2018.
Thu, July 12        Jason Morton & The Chesapeake Sons / Don DiLego
Thu, July 19       Dramarama / The Brixton Riot


Thu, July 26      Glorietta / Lowlight
Thu, August 2        Danielia Cotton / Sherman Ewing


Thu, August 9        Ike Reilly / Kurt Deemer


Thu, August 16      The Accidentals / Tara Dente
Thu, August 23      Animal Years / LeRiche 
Thu, August 30      TBA / Mike Montrey Band 
90.5 The Night is a non-commercial, educational, public radio station licensed to Brookdale Community College, serving Central New Jersey. The station is a perennial winner of the Asbury Music Award for Top Radio Station In Support of Live Music.  The station may be heard around the world at its online stream - 90.5thenight.org.
---