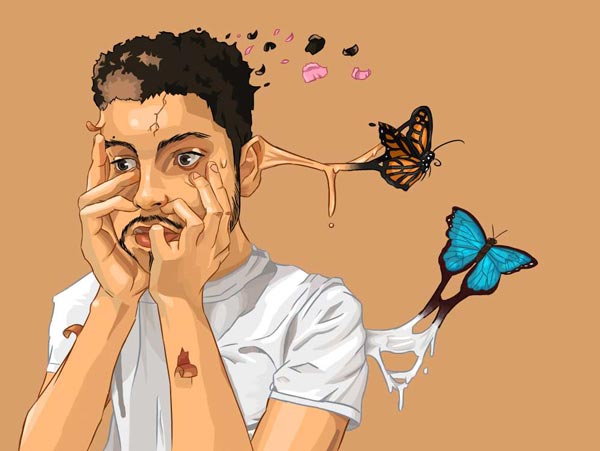 (SOUTH ORANGE, NJ) -- The South Orange Performing Arts Center's Herb & Milly Iris Gallery will host its annual Inspired Minds: Young Artist Exhibition featuring 50 of the most talented Essex County high school artists from May 17 through August 17.
This year's exhibition, opening with a special reception on May 17 from 7 p.m. to 9 p.m., will include 66 pieces selected by a jury of distinguished artists, photographers, and curators. These works span a wide range of disciplines, from painting and sketching to photography and digital art. But they all have one thing in common—the artists' youth belies their immense talent.
"They truly are amazing," said Linda Beard, SOPAC's director of community engagement and education. "I'm so proud of these talented high school students. To see them focused on something they love so much at such a young age is truly inspiring. The Herb & Milly Iris Gallery at SOPAC is the perfect venue to show these works, as founder Milly Iris was passionate about supporting and encouraging young artists."
The Inspired Minds experience is unique in that it provides its youthful participants with a taste of what they can expect at the professional level. All their pieces were framed by the South Orange Frame Shop, and they are all prominently displayed inside the gallery. The students even have the option of selling their work, which is a special opportunity in itself for them.
"Seeing their pieces of artwork sell impacts them like nothing else," Beard said. "It validates that someone else can appreciate their opinion, their viewpoint, their passion, and their work as much as they do. The fact that people would look to purchase them and hang them in their own homes is a life-changing experience for many of these young artists."
---
The article continues after this ad
---
---
Knowing how beneficial it is for young artists—this year a few were additionally awarded with the chance to work with professional mentors from Studio Montclair over the summer—more and more high schools are encouraging their students to submit their art to Inspired Minds. In fact, the 2018 exhibition attracted more than 300 submissions, which is the most the show has ever received. And these entries came from all over the county, including schools in South Orange, Maplewood, Newark, and Montclair.
At the same time, art teachers who have had students accepted into the exhibition in the past are continuing to urge their classes to submit pieces. April Hart, who is one such teacher from East Orange Campus High School, said Inspired Minds is an "amazing opportunity" for students to demonstrate they are serious artists while also obtaining a valuable credit for their resumes. Hart hopes SOPAC continues providing this opportunity for years to come, adding that she wishes it existed when she was in high school.
Having been to previous Inspired Minds exhibitions, Hart is looking forward to seeing what work will be featured in this year's show. She said all art lovers should check out the exhibition, as well—they will not regret it.
"When you go, you are in such awe of what a high school student can do," said Hart, whose student Adriana Nunez will be featured in the show. "You're going down these halls saying "A 15-year-old did this? A 16-year-old did this? This could be in a New York museum!' So I greatly encourage people to come out and look and support and buy. You're truly missing out on a great thing if you don't see it."
To learn more about the 2018 Inspired Minds: Young Artist Exhibit click here or contact Linda Beard at (973) 382-1035 or lindab@sopacnow.org. All works for sale are priced between $100 and $600.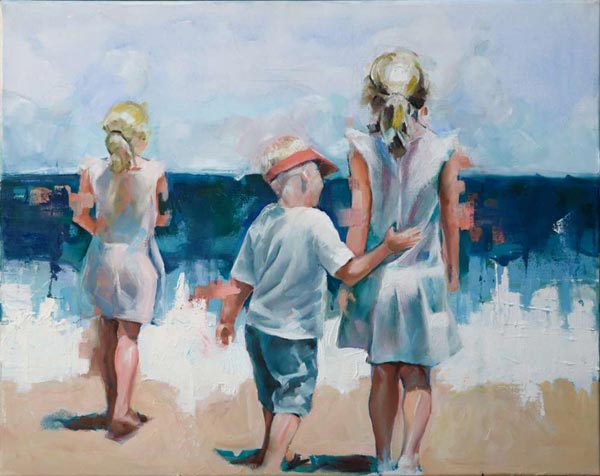 About the Herb & Milly Iris Gallery at SOPAC - The Herb & Milly Iris Gallery brings contemporary art to the community, providing artists opportunities to reach new audiences. The Gallery is designed for moviegoers, theater enthusiasts, art lovers, and all citizens of South Orange alike to have an opportunity to further enrich their cultural lives. The Gallery is the impetus of former SOPAC Board Member Milly Iris who had an extensive art collection, was an art teacher, and the former owner/director of South Orange's Whichcraft Gallery. Along with her husband, Herb, Milly was a longtime supporter of SOPAC.
About SOPAC - Since 2006, SOPAC has been serving as a premier performing arts center in the region. SOPAC offers innovative artistic and cultural experiences for diverse audiences in an intimate, inviting environment. The premier arts center hosts a variety of live performances, community events and education programs for all ages.  To further expand its offerings, SOPAC has a partnership with the Juilliard School of Music to present Juilliard @ SOPAC — a series featuring upcoming musicians from the acclaimed conservatory.  SOPAC is home for Seton Hall University Arts Council's performances, including Classical Concert Series, Jazz 'N the Hall performances and Seton Hall University Theatre productions.  SOPAC also presents performances by its theater company in-residence, American Theater Group. For more information, visit SOPACnow.org
IMAGES: (TOP) by David Fernandez (BOTTOM) by Yongjia Hou